My flight from Denmark to Greenland ✈️ ❄️
Dear Steemers! 😊
I flew from Denmark to Greenland this thursday. I made a video for you, and I hope you will like it. 🎥
My husband drove me to Aalborg airport in the morning, and we said goodbye to each other. He is staying in Denmark while I am writing my thesis in Greenland. I will be in Nuuk, Greenland in 3 months and I am exited to start writing my thesis.
Here is my travel:
Randers to Aalborg with car - 1 hour
Aalborg to Copenhagen - 40 minutes
Copenhagen to Kangerlussuaq - 4 hours 45 minutes
Kangerlussuaq to Nuuk - 50 minutes.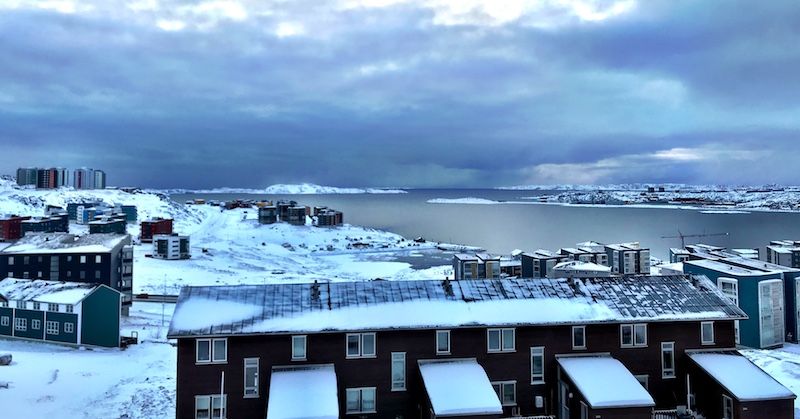 This picture is taken from my little brothers apartment
Here is the video, enjoy!

If you like my post, feel free to upvote, comment and resteem my post! ❤️