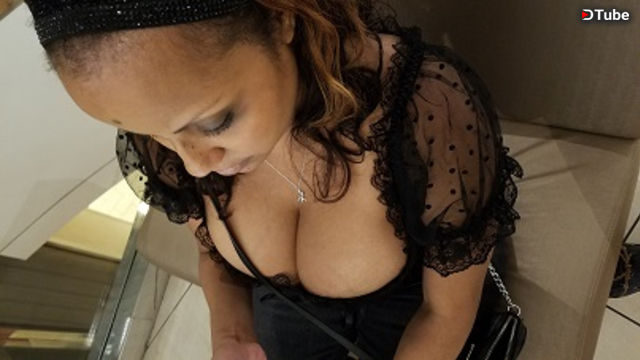 ---
---
▶️ DTube
▶️ IPFS
The DTube Video above, will show you the "Willy Wonka" style elevator that takes you up to this amazing place to eat and see the Atlanta Skyline. It's only 30 seconds.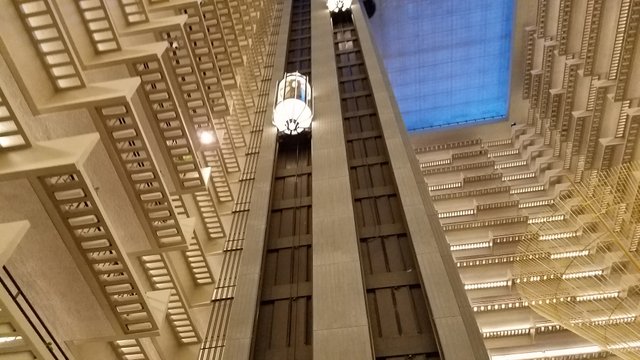 The inner core of the restaurant stays still. The guests are seated on a ring that rotates counterclockwise, although I did ask if it could turn clockwise and the answer was yes, but it never does. Go figure. This gives you a 360 degree view of Atlanta, as you dine.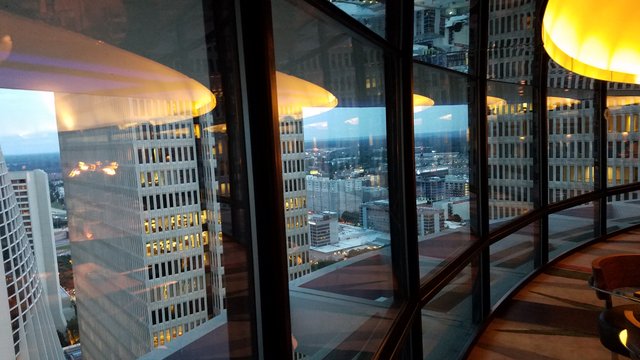 So it looks like this image above and if you take a step or two toward the window, you can get a nice shot like this...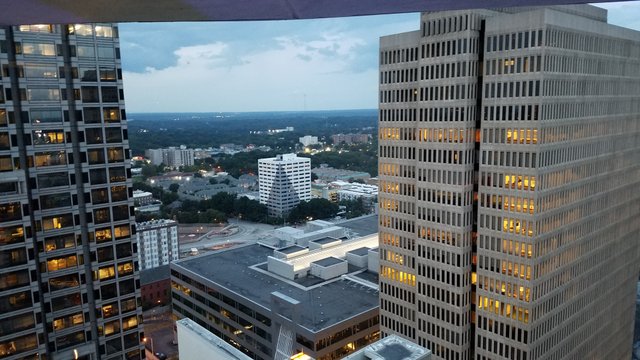 Another view...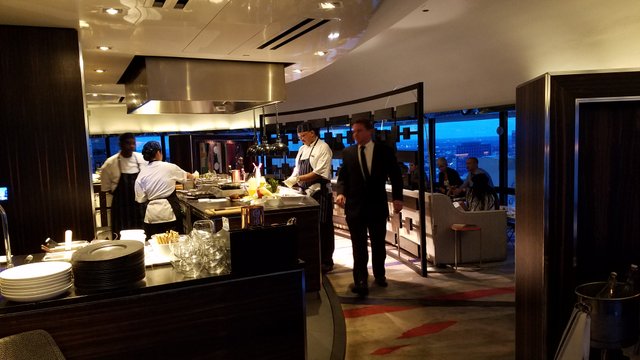 You can see the inside of the restaurant seemingly moving around you, but you are actually the one moving internally. At one point, I could see this, just steps from our table.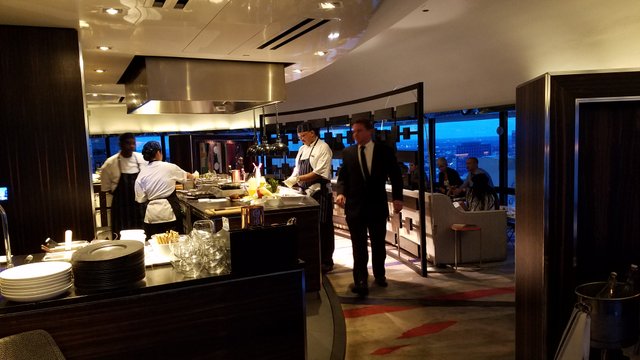 And then another look out the window...Not my best shot, getting some light glare....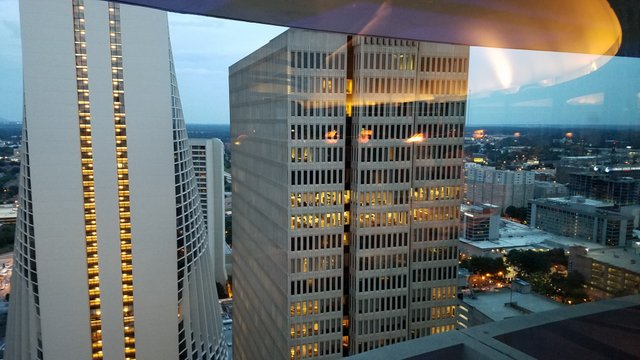 We started off with a cheese board...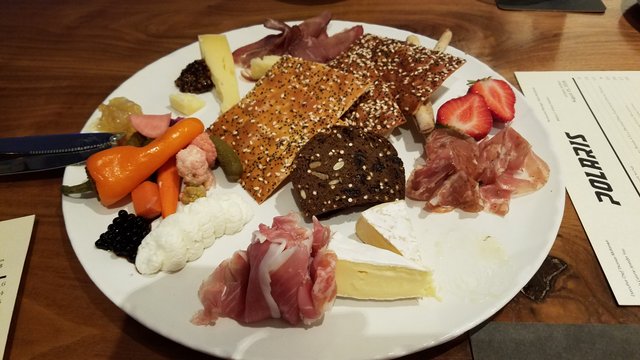 Took in some more views while still seated at the same spot....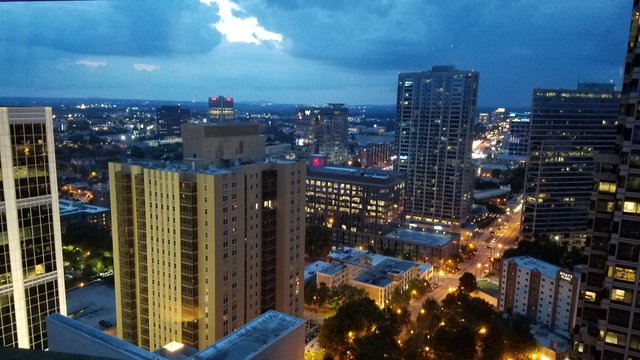 I really like how this picture came out.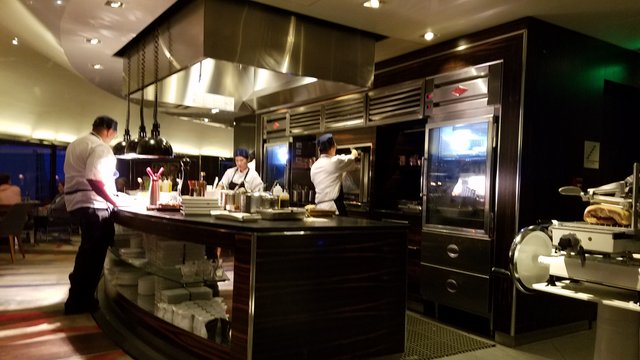 And the internals continue to rotate too. Now you can see the cooks and chef and a duck on saw or press machine.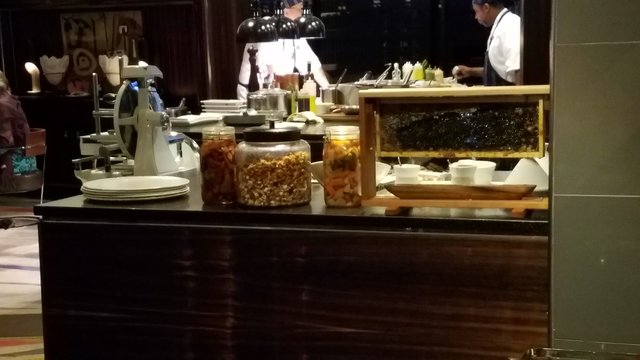 There was actually honeycomb with honey on that cheese board up above, you can see their honeycomb that the are slicing it right off from in this view.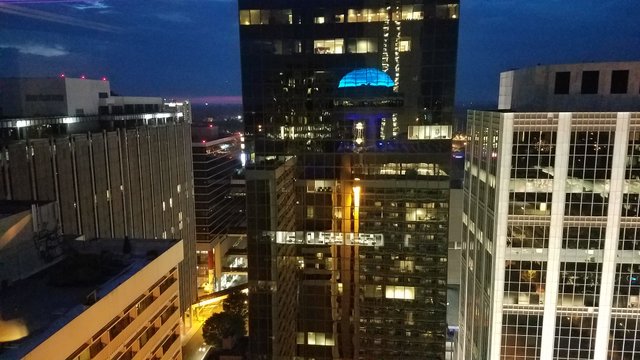 This view is cool because you can see the reflection of the dome building that we are in across in the other building I am looking at.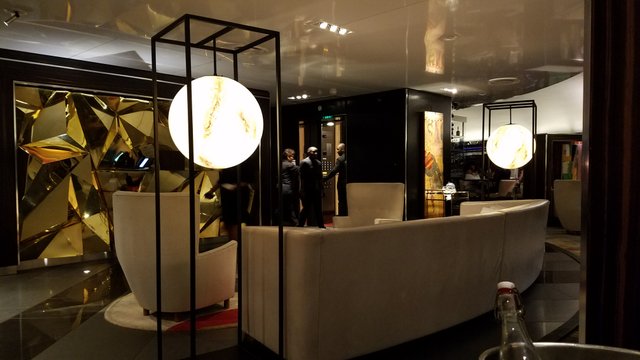 The main lobby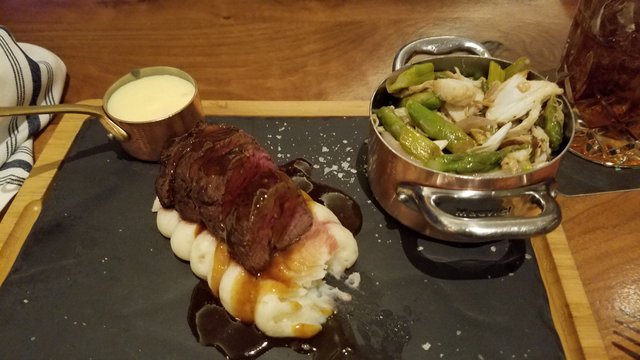 Steak Oscar for me. The bowl has crab meat and asparagus in it. I wouldn't have thought to put them together like that but I ate the whole thing. It was great.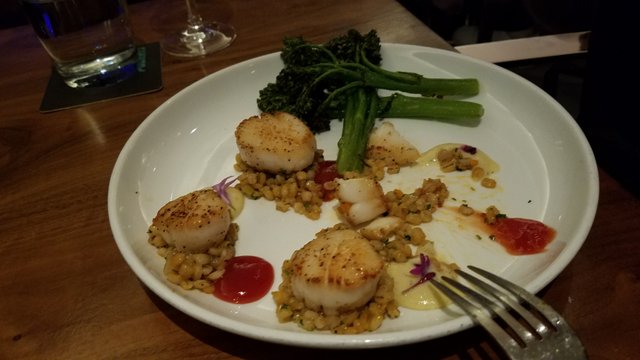 Scallops on barley beds with broccoli rabe for her...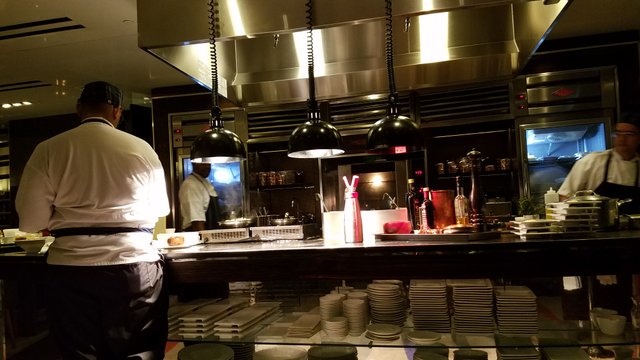 Another view of the kitchen coming around again...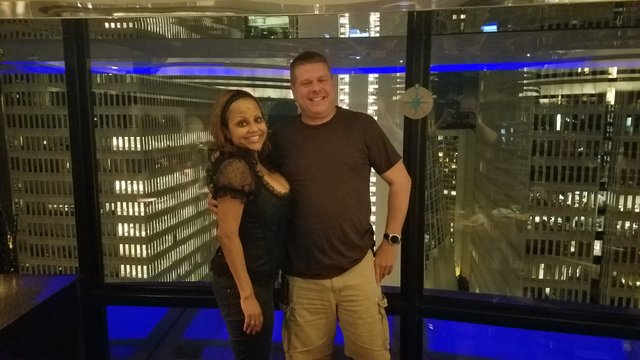 After about 2 hours and about 2 rotations, dinner was over.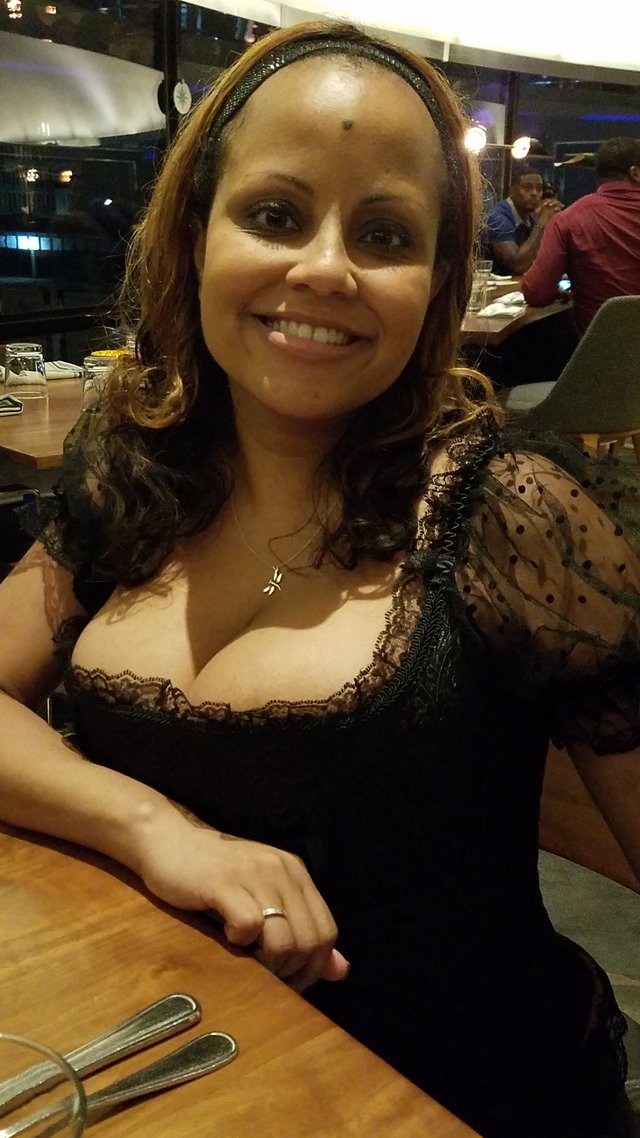 Hope you enjoyed the many views. I will have a few posts up about Atlanta this week as this wasn't my only stop.