[ Phuket Carnival 2019 ] High Season opening 🥳🎉 (include 4K Video)
Friday, 1st November 2019,
3:20pm it's time to go pick up our son of eight at school.
3:40pm we get there just in time, we see him with a friend, they came back after they emptied the trash.
3:50pm we take the road to Patong, today is a special day, the first official day of the high season in Phuket.
4:30pm we park our Honda PCX and walk to Patong Beach.
4:40pm we are on the beach, for the event, many small restaurants have set up on the beach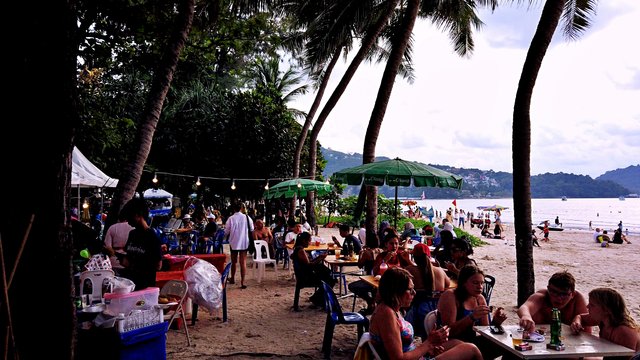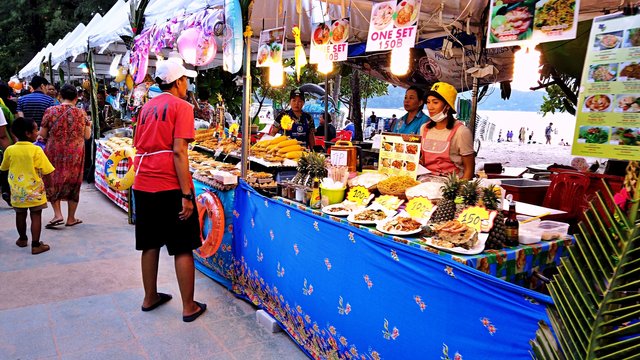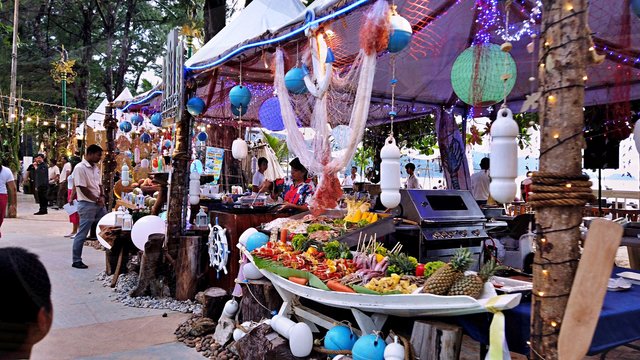 4:50pm we take a look at the podium specially installed for the occasion.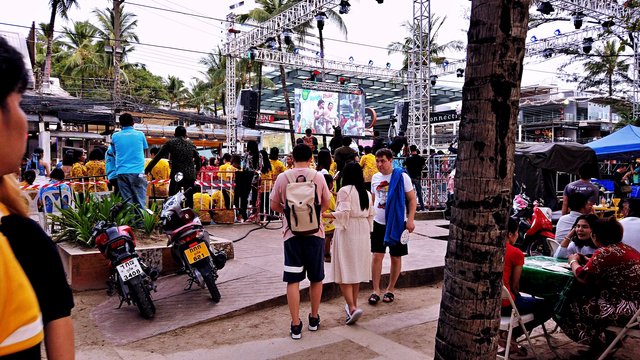 5:00pm we find a nice little place to watch, that's good, the parade just started with the Tourist Police.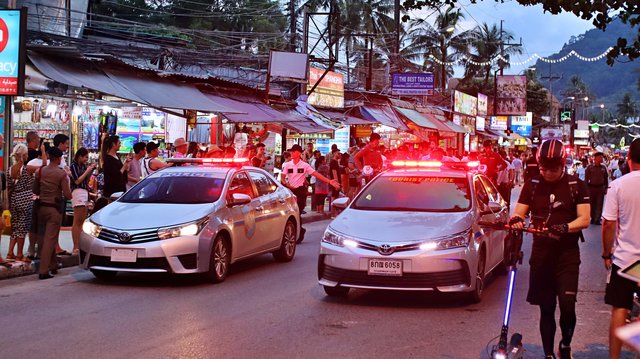 Then it's the cheerleaders' turn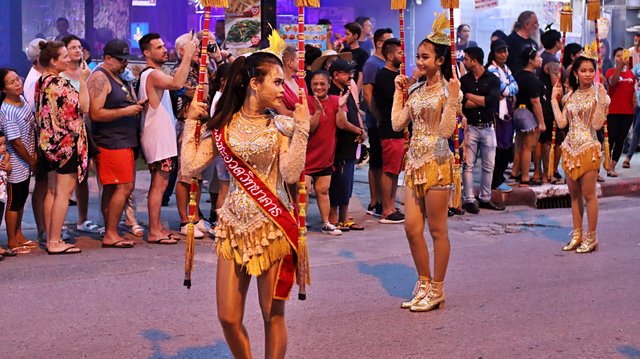 It's starting to get crowded.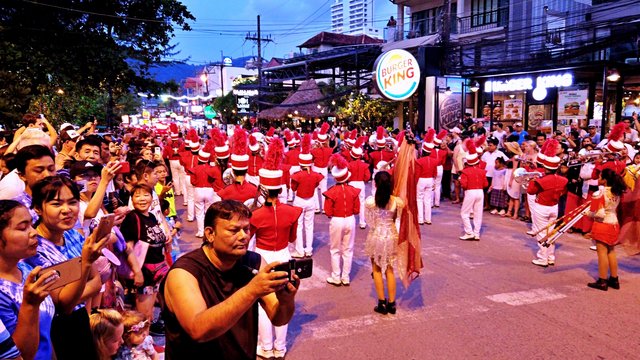 This is when the first tuning cars appeared.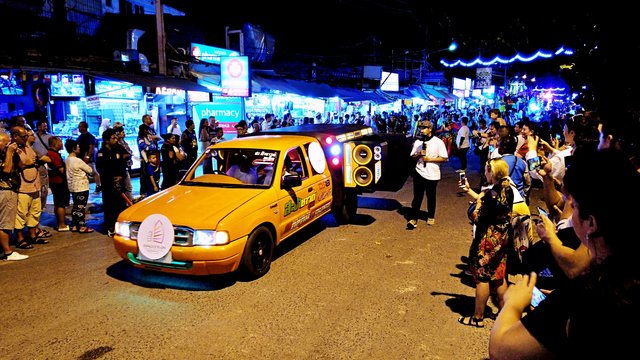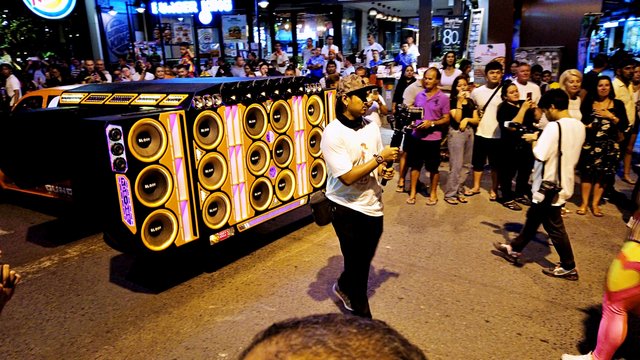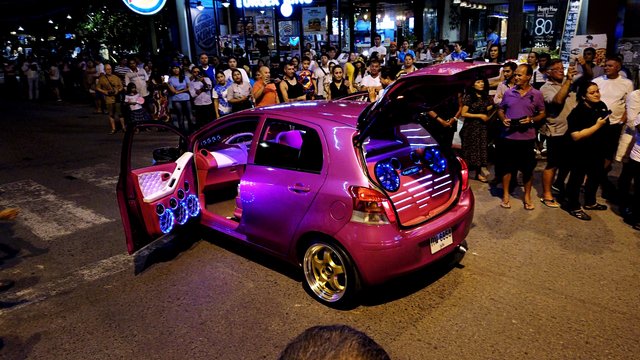 beautiful flowery floats are also part of the party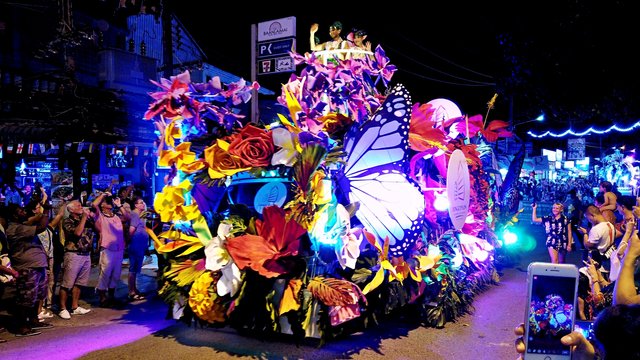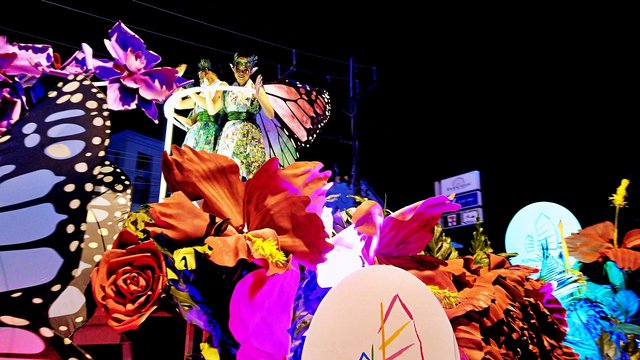 Not to mention the passage of the cabarets of Phuket like Simon's.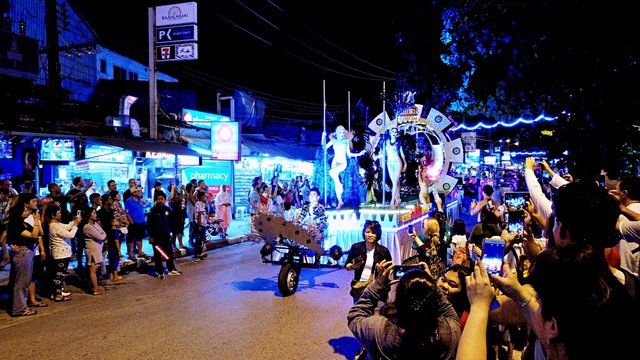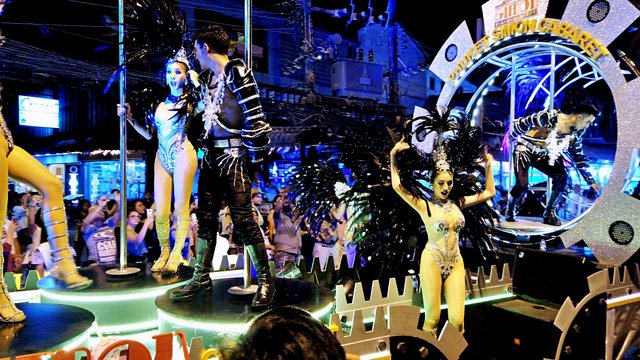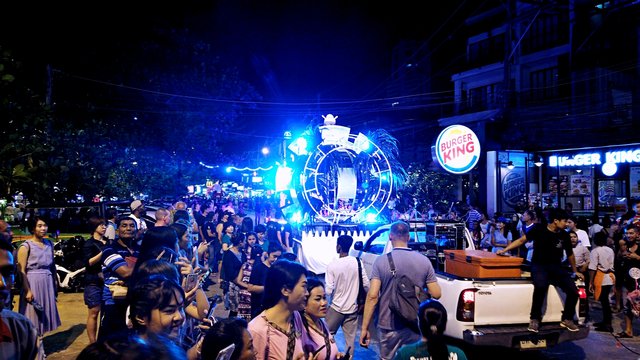 But I let you appreciate all the parade in the 4K video below that I made that day 😉
If you liked a small
[ Upvote / Follow / Resteem ]
is welcome ;) @imtase
Previous posts (EN):
[ BANGKOK ] Phra Sumen Fort & Santichai Prakan Pavillion
ไร่เตรยาวรรณ - Terayawan Park in TAK province, Phop Phra District [ Thailand ]
🌞 Sunrise over the beautiful Phop Phra district 🌴 [EN/FR]
On the road of พบพระ (Phop Phra)
Steemfest with family? Have a look at Safari World Bangkok
Rawai landing ️ pier & Fish market [Phuket, Thailand]
[Discovering Phuket] - Old Town Night Market in Walking Street
---
Posts Précédants (FR) :
Direction พบพระ (Phop Phra) dans la province de ตาก (Tak) - Thaïlande
Steemfest en famille? Laisser vous tenter par Safari World 🐅🐒 Bangkok et sa réserve d'animaux en liberté
🌴🏖️🌞 Rawai, sa jetée et son marché aux poissons atypique 🐟🐡🦑🐠
[Tranche de vie] Phuket Boat Lagoon
Welcome to LAOS - ຫລວງພຣະບາງ (visite de Luang Prabang)
[Retour vers le passé] Japon - Intro & Shinjuku
Nong Nooch (Tropical Botanical Garden)
Promenade sur les คลอง (khlongs) à กรุงเทพมหานคร (Bangkok)
L'ancien Siam - เมืองโบราณ (Muang Boran)