[Discovering Phuket] - 🍗🍔 Old Town Night Market 🍲🍣 in Walking Street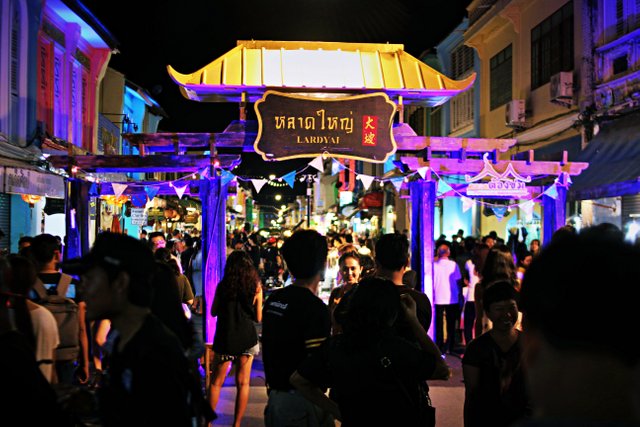 Sunday 4pm it's time of the Night Market in the Phuket Old Town. The street of old Sino-Portuguese houses hosts a night market that awakens your senses with a lot of of delicious street food. A must-see visit when staying in Phuket.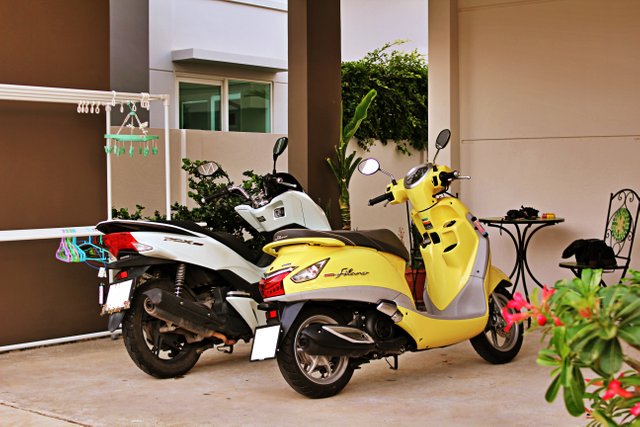 Address: Thalang Rd, Tambon Talat Yai, Amphoe Mueang Phuket, Chang Wat Phuket 83000, Thailand (Open: 4pm-9pm)
We didn't think twice, after a short consultation it was decided! We will ride our faithful mechanical horses to the old Phuket Town. We were lucky, not too much traffic today. It only took us 15 minutes to get to our destination from Koh Kaew.
As usual, well done to go there by scooter, Phuket is definitely not made to travel by car (already that the right-hand drive and their automatic gearbox on the left does not motivate me) and even less to easily find a place to park.
First of all, I let you enjoy my video where you can see all aspects of this market.
This time we parked behind, in one of the parallel streets, which allowed us to go through a very nice little covered passage leading to the market.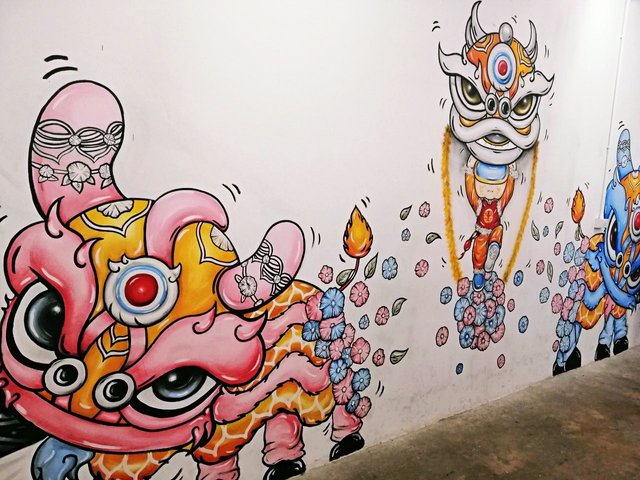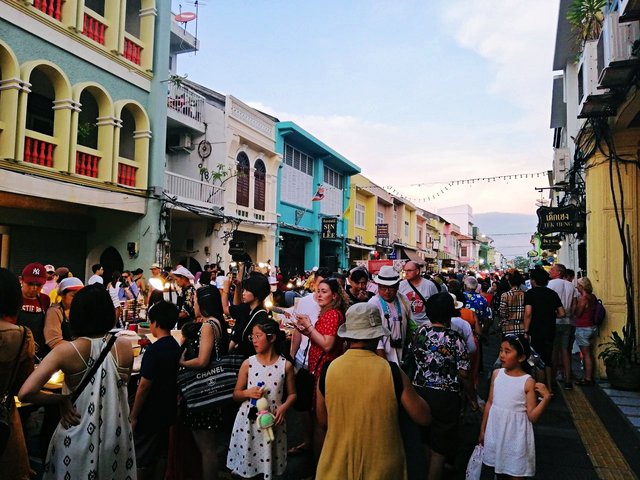 Once out of the covered passage I quickly understood why it had been so difficult to find a place to park hahahaha, I just had to look at the people around. There is no need to say that this market is really popular, whether it is with Thais or tourists!
Fortunately this market is very large and you can also enjoy the adjacent streets but I have to admit it's well filled and in some places it's a little difficult to find your way around.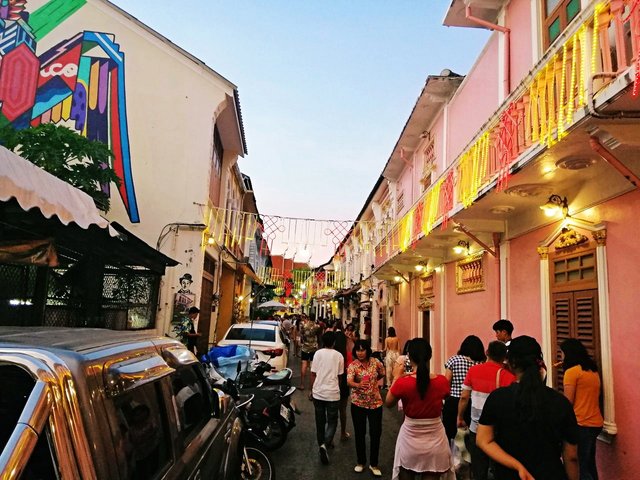 As night falls, the place reveals all its charm and the Sino-Portuguese houses are decorated with their most beautiful lighting.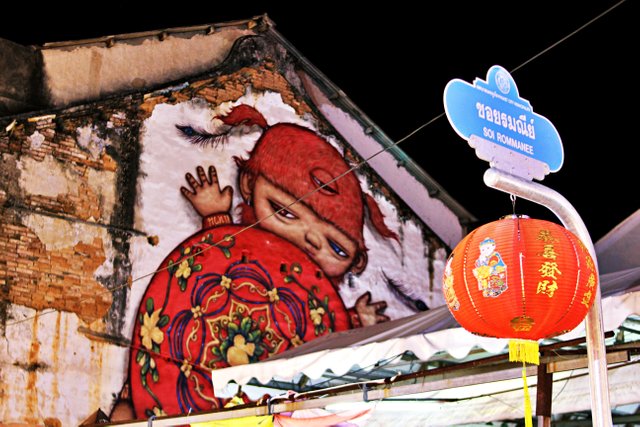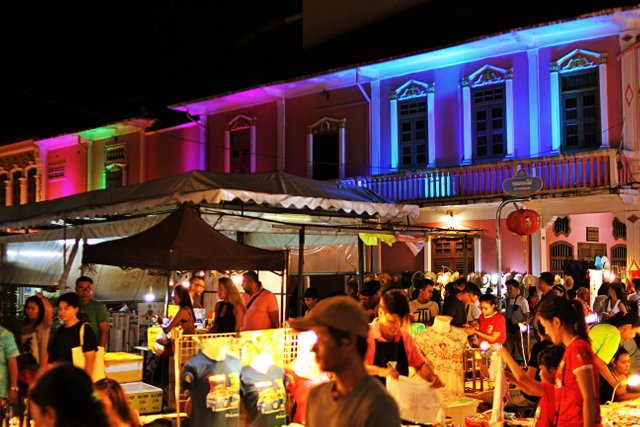 It's now time to show you what this famous Thai Street Food looks like, which I particularly like and which is extremely diversified! Whether it's very fat pork, fried chicken, skewers of all kinds, seafood (it's good to see it's right next door), salads, fruits, pancakes.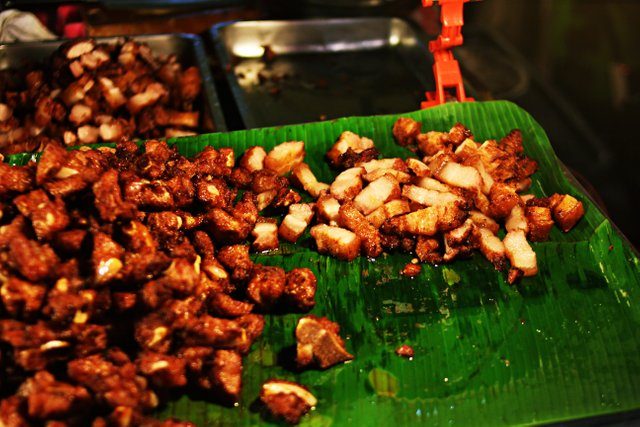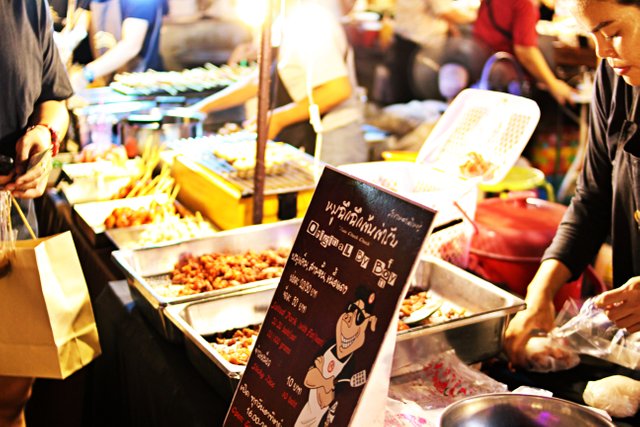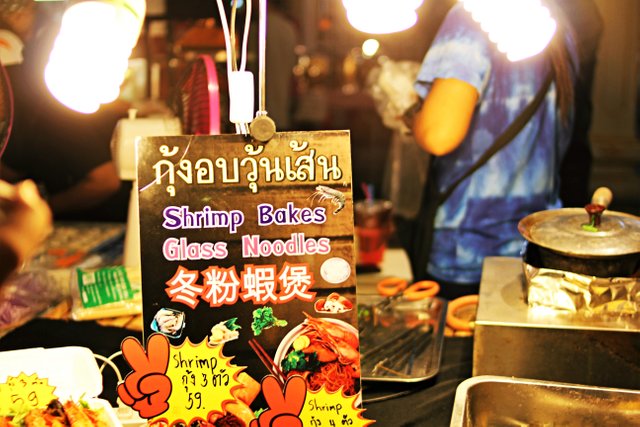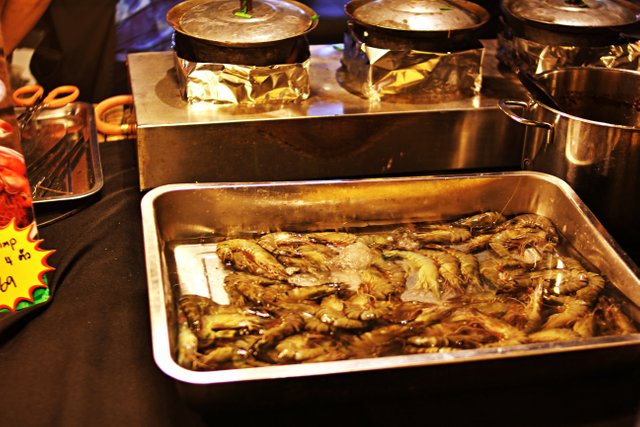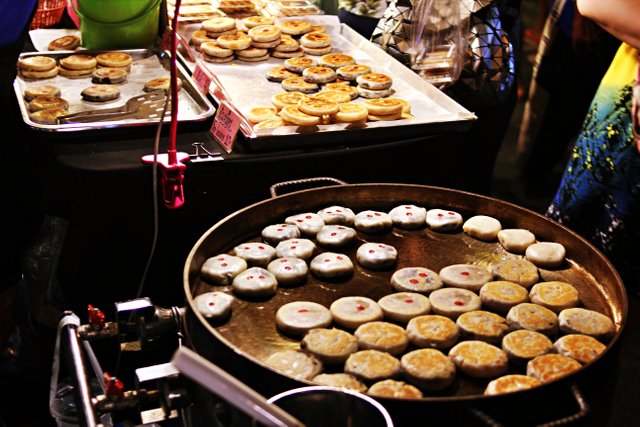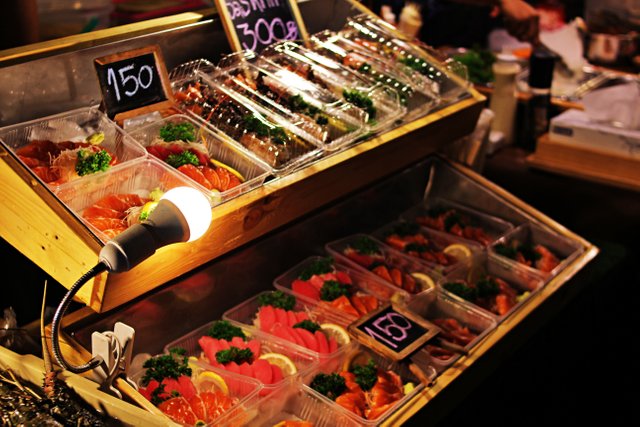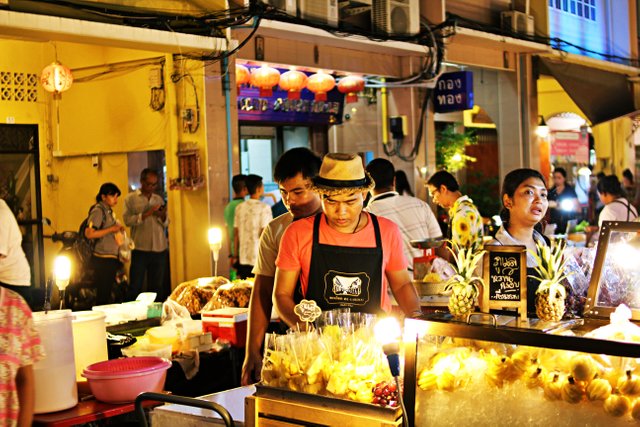 With regularly small stands that really attract your attention, the battle rages as much in terms of smell as in terms of presentation.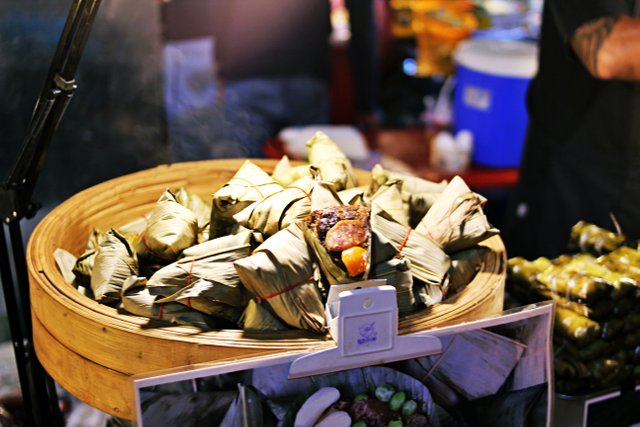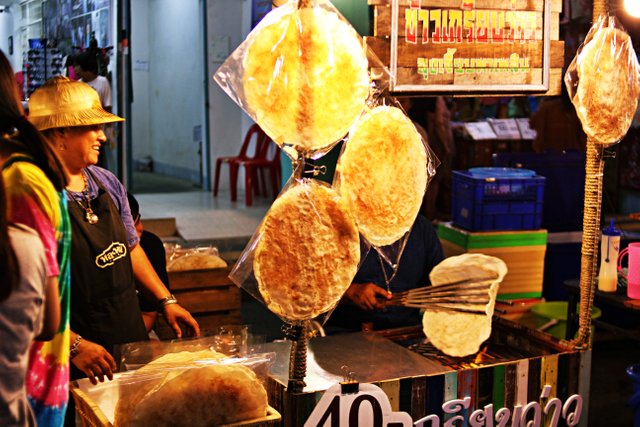 The night market is not only the Thaï Street Food, it is also quite a few small shows and animations (music, songs, dances...). You can see everything from a Thai traditional dance to a wild dance on the rhythm of Thai pop music (in the video).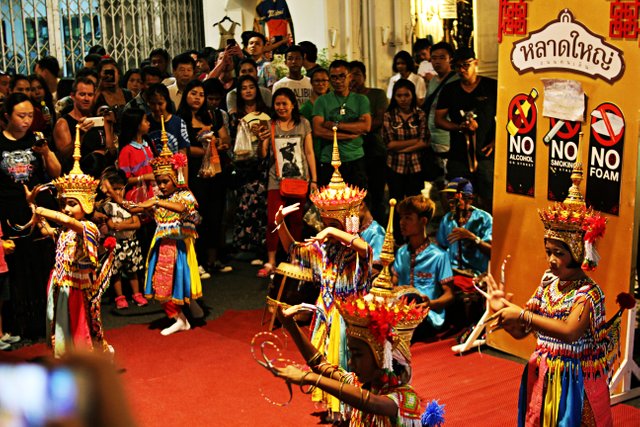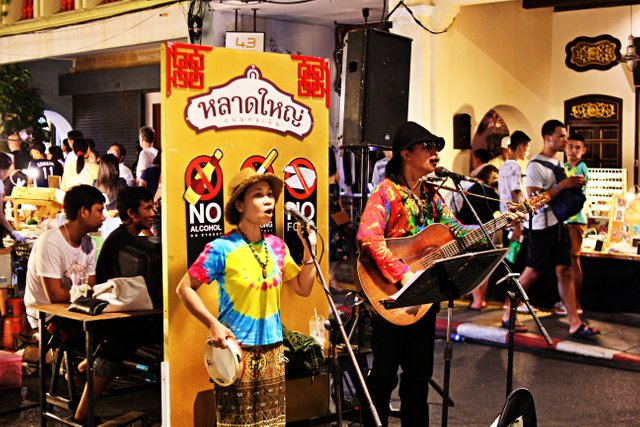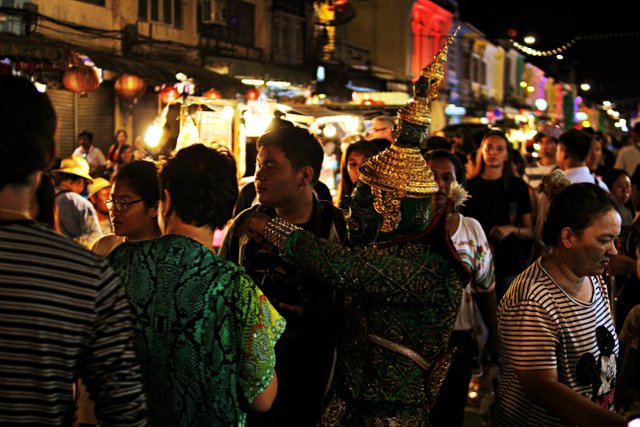 And we finish this little walk with all kinds of stands. A lot of clothes but also postcards, small cars, decorative objects, plants and more...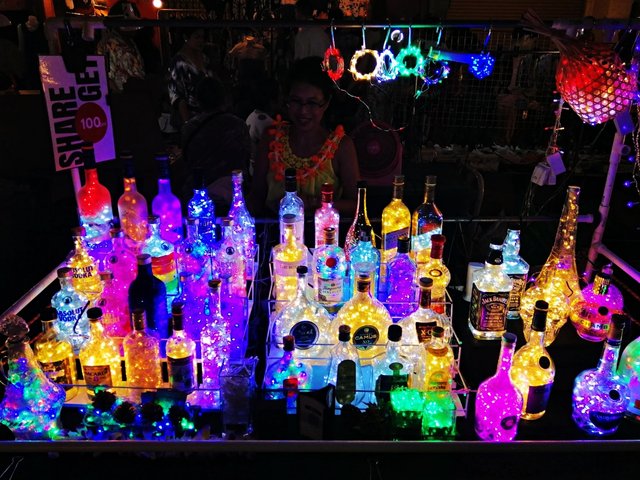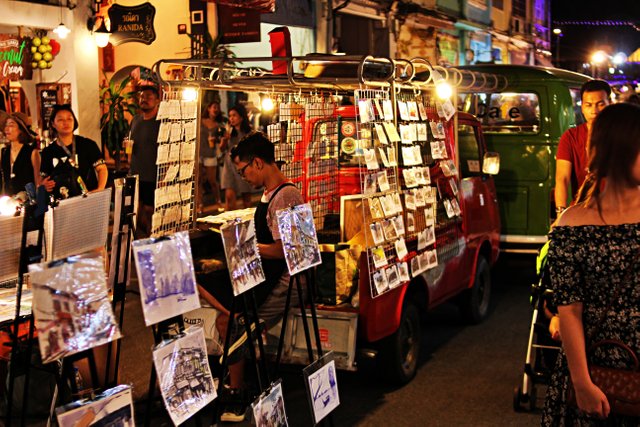 One last glance at the crowd that we leave behind us and here we go towards the road of the house.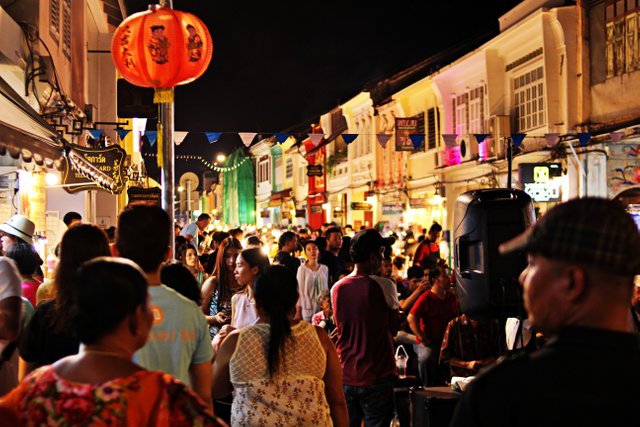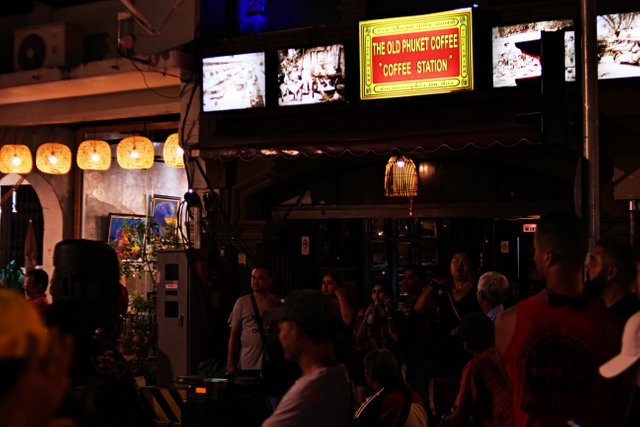 If you liked a small
[ Upvote / Follow / Resteem ]
is welcome ;) @imtase
Previous posts:
4 days trip in Luang Phabang (North Central of Laos)