For anyone wanting to frolic and sun-bathe along the English Riviera, visiting this pre-historic caves is a MUST-see when visiting this part of England. These caves along the Jurassic coast of Devon till Dorset will take anyone back in time, before Homo Sapiens started to roam the earth.
Well sort of, this from listening to David our guide when we started the tour.
Anyone who is into archeology would know the place easily, but for most of us in the tour, everyone of us inside those caverns were full of wonder with its' history and rock formations. Coupled that with matching animal sounds as we traverse some of its' corners.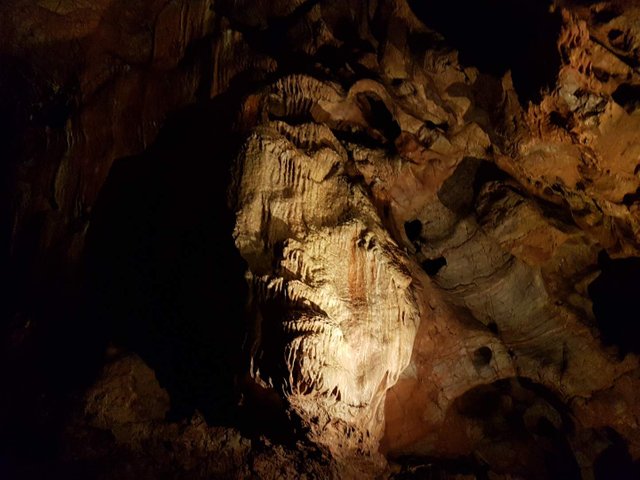 The face.
Under this rock formations, Roman coins were found and presumed to have been used as offerings by the Roman soldiers.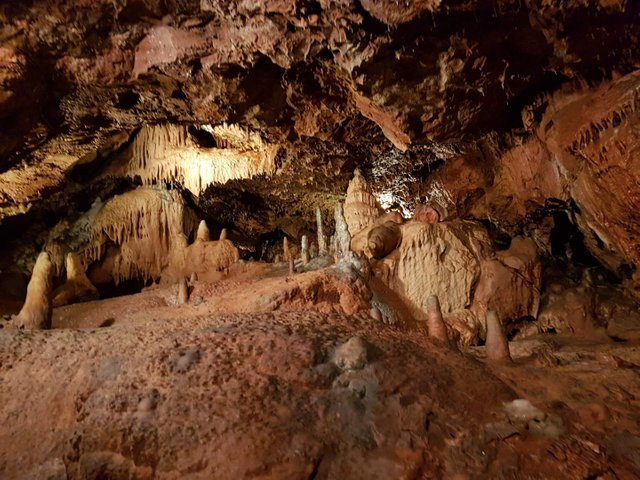 The Cake.
Apparently, this part of the caves can be rented as a wedding venue due to the "cake" formation of a stalagmite shaped as such. I did not zoom it to really see properly but it is noticeable to the right.
According to wikipedia, found engraved in some of the stalagmites were individuals' names and dates on when the first explorations of the caves were made, dating to 1572 and 1688 respectively. A human mandible was also found in 1927 where it was carbon-dated to be from 42-44,000 years ago.
How true is this, i am just recalling from memory. Please do some research if interested to know of its' rich history.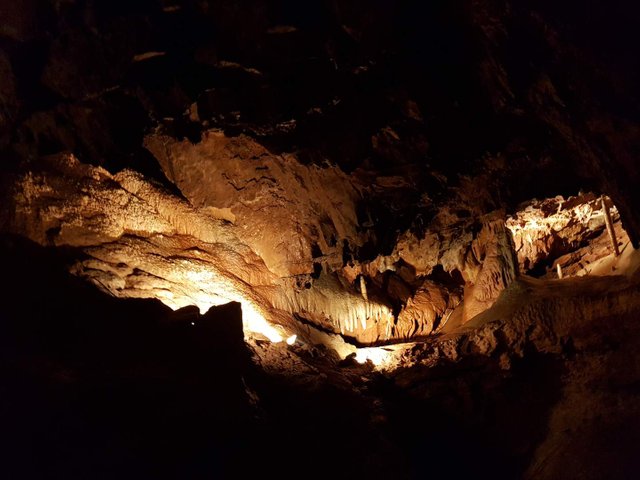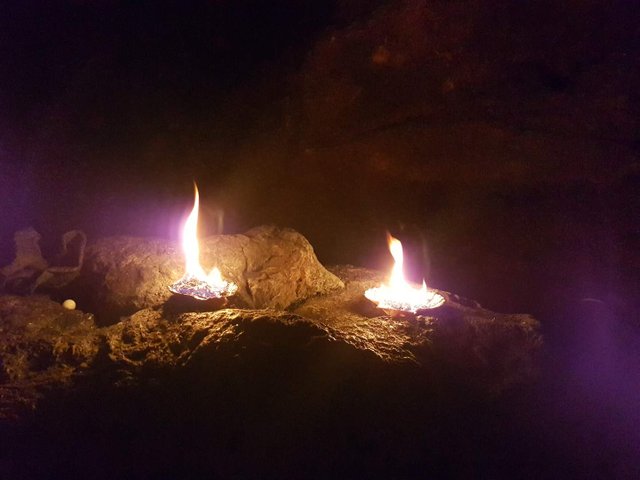 These fires were of horse meat fats on scallop shells.
Accordingly, horse meats were mostly used as food a long time ago. So apparently to create a fire while going around the caves, what our ancestors did was to accumulate fats as they dripped when being roasted on shells. When lit, one shell fire can last for an hour.
For dramatic effect, all lights including our phones were turned off. I don't know exactly how deep we were inside but with no lights, it was pitch black.
The tour was short in duration, and as we turned back, some pre-historic way of life were on display going to the exit.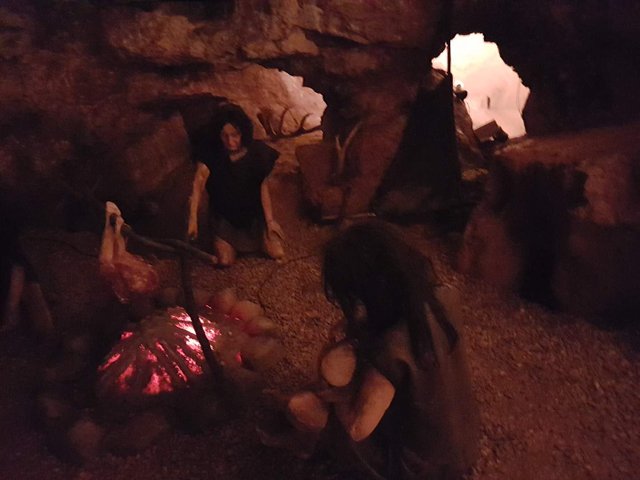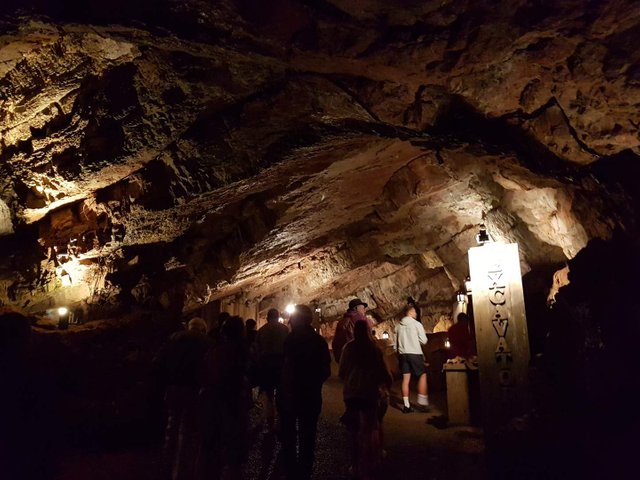 It was a great time to spend the day, both for kids and adult alike. Well recommended while visiting Devon.
Posted using Partiko Android