Polikarya waterfall is the highest in Sochi (70 meters) and one of the highest in Europe. It is located in the zone of subalpine meadows at the level between 1450 and 1600 m. People call Polikarya waterfall like «The Pants» because of the two flowing streams resembling trouser legs.
Водопад Поликаря считается самым высоким в Сочи (70 метров) и одним из самых высоких в Европе. Он находится в зоне субальпийских лугов на отметке между 1450 и 1600 м. В народе водопад Поликаря называют «Штаны» из-за двух струящихся потоков, напоминающих собой штанины.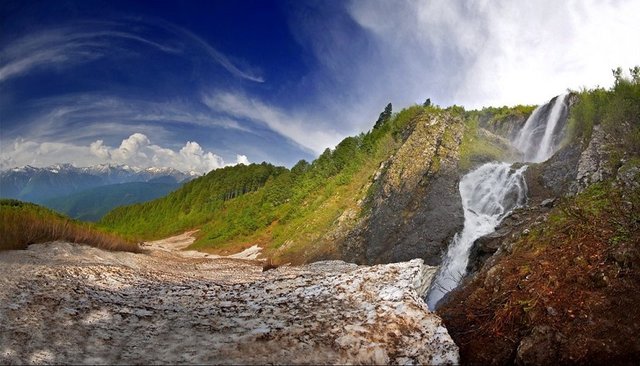 source image
 However, from late October to the end of May "water pants" freeze - the rock is bound in ice. So we hastened to see the waterfall in September.
Однако с конца октября до конца мая «водные брюки» замерзают – скалы сковывает лед. Поэтому мы поспешили увидеть водопад в сентябре.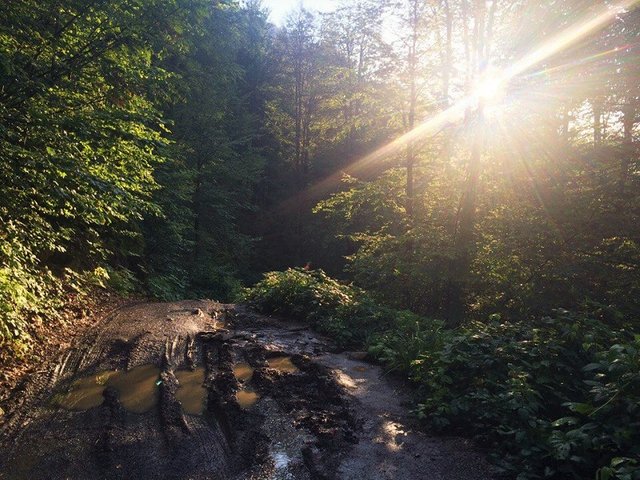 A couple of years ago, to get to Polikarya you had to walk up for 2 hours. Now a new route for lazy travelers is open.
Пару лет назад, чтобы добраться до Поликаря, нужно было идти пешком в гору в течении 2-х часов. Теперь же открыт маршрут для ленивых путешественников.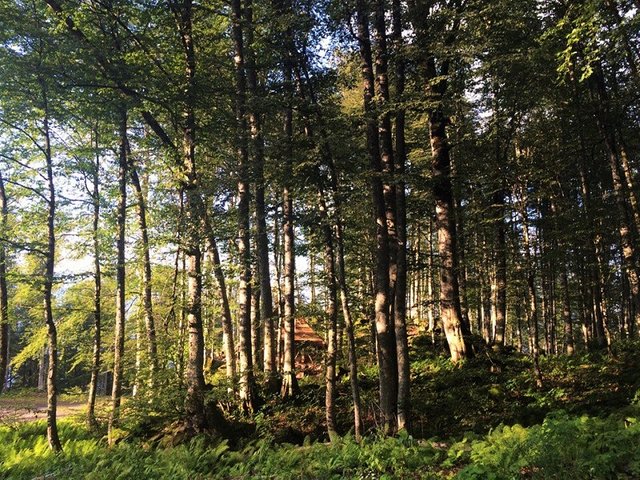 The cable car in the mountain cluster «Gorki Gorod» can elevate you to Polikarya Falls for 15 minutes.
Благодаря канатной дороге, проведенной в горном кластере «Горки Город», сейчас добраться до водопада можно за 15 минут от канатной дороги.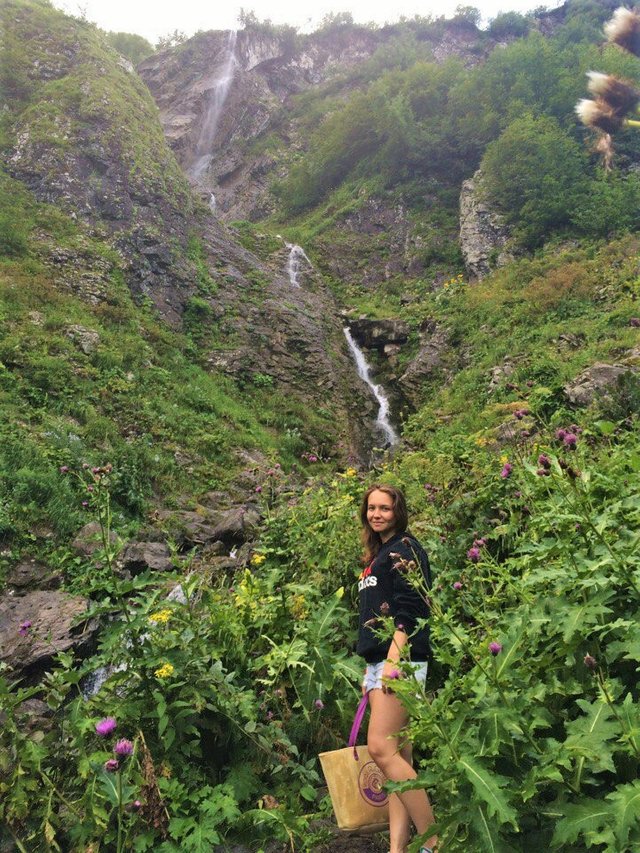 On the photo @maryfromsochi
                                           Follow me, if you wanna see more cool places!