Christening of young baptists at the forest lake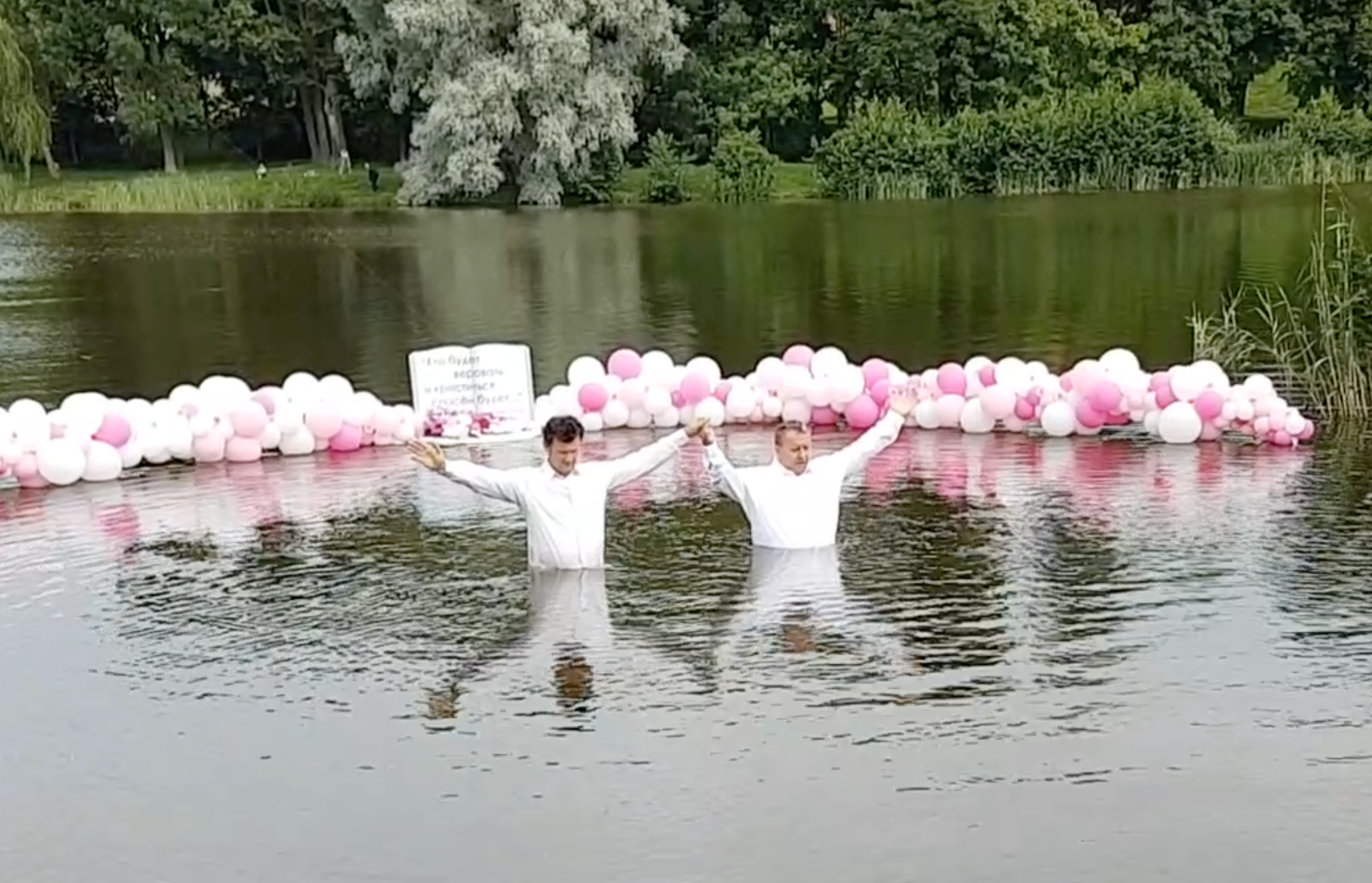 That was 7-th day of my extreme world journey, which I've started 1-st August 2017 from Tallinn, Estonia with only 200 Euro in my pocket
I'm Russian and my English is not very good.
My hopes for replenishing money supply while moving forward were only in my posts on the GOLOS social network which is the exact Russian language copy of STEEM.
I stopped at miraculously beautiful place, city of Nesvizh in Belorussia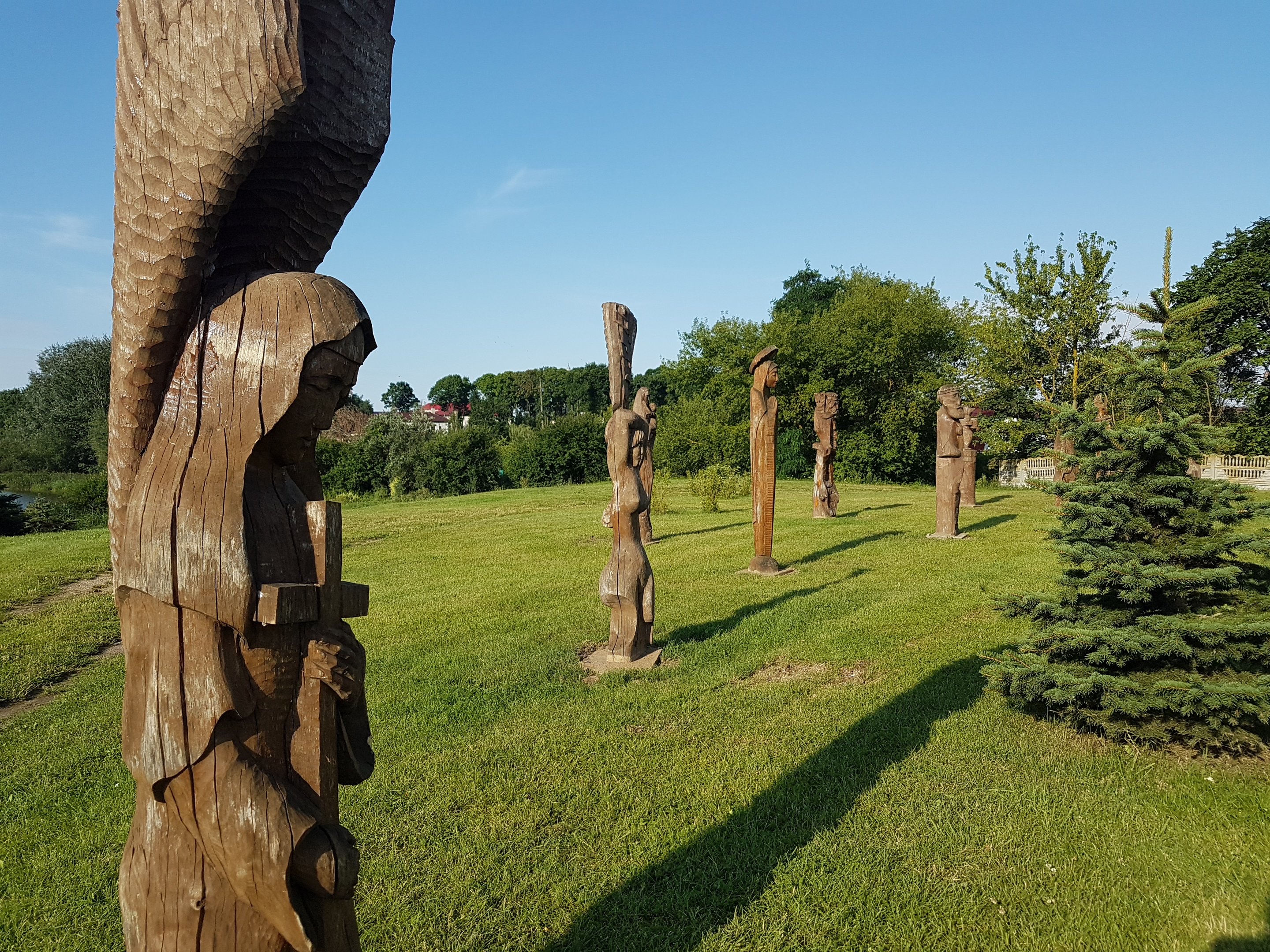 Walking in Nesvizh castle and enjoying it's unspeakable architecture and history

I suddenly heard sounds of unrealistically beautiful music. It came somewhere from the distance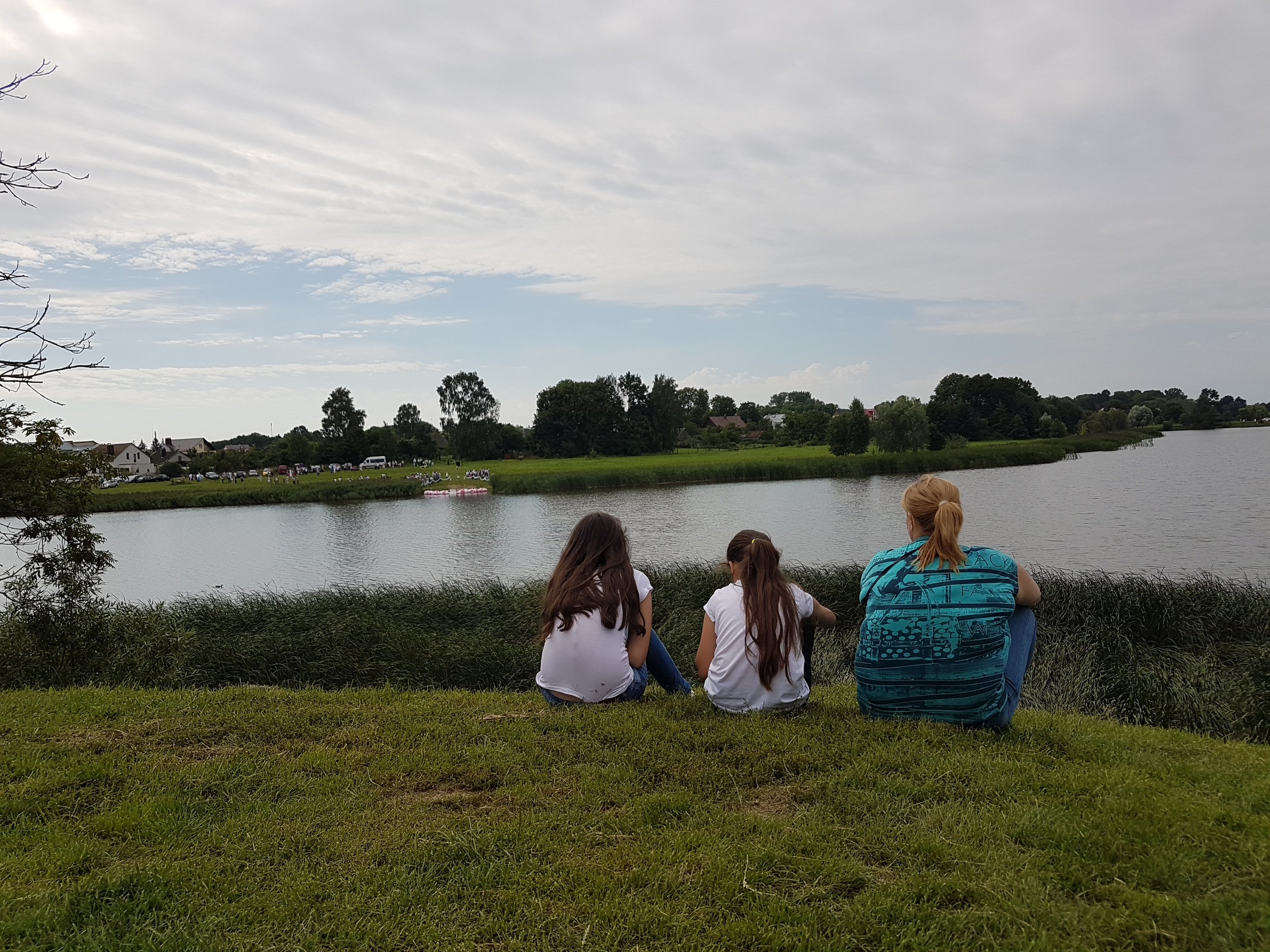 I was literally magnetically attracted to this divine sound. I forgot about the castle and almost ran in that way. Came from the coast of big lake and understood that music is coming from the other side. I saw there was a big human movement. This were also humans, but wearing white

Forgot about everything I rushed to my car to reach that place as fast as possible to know what's going on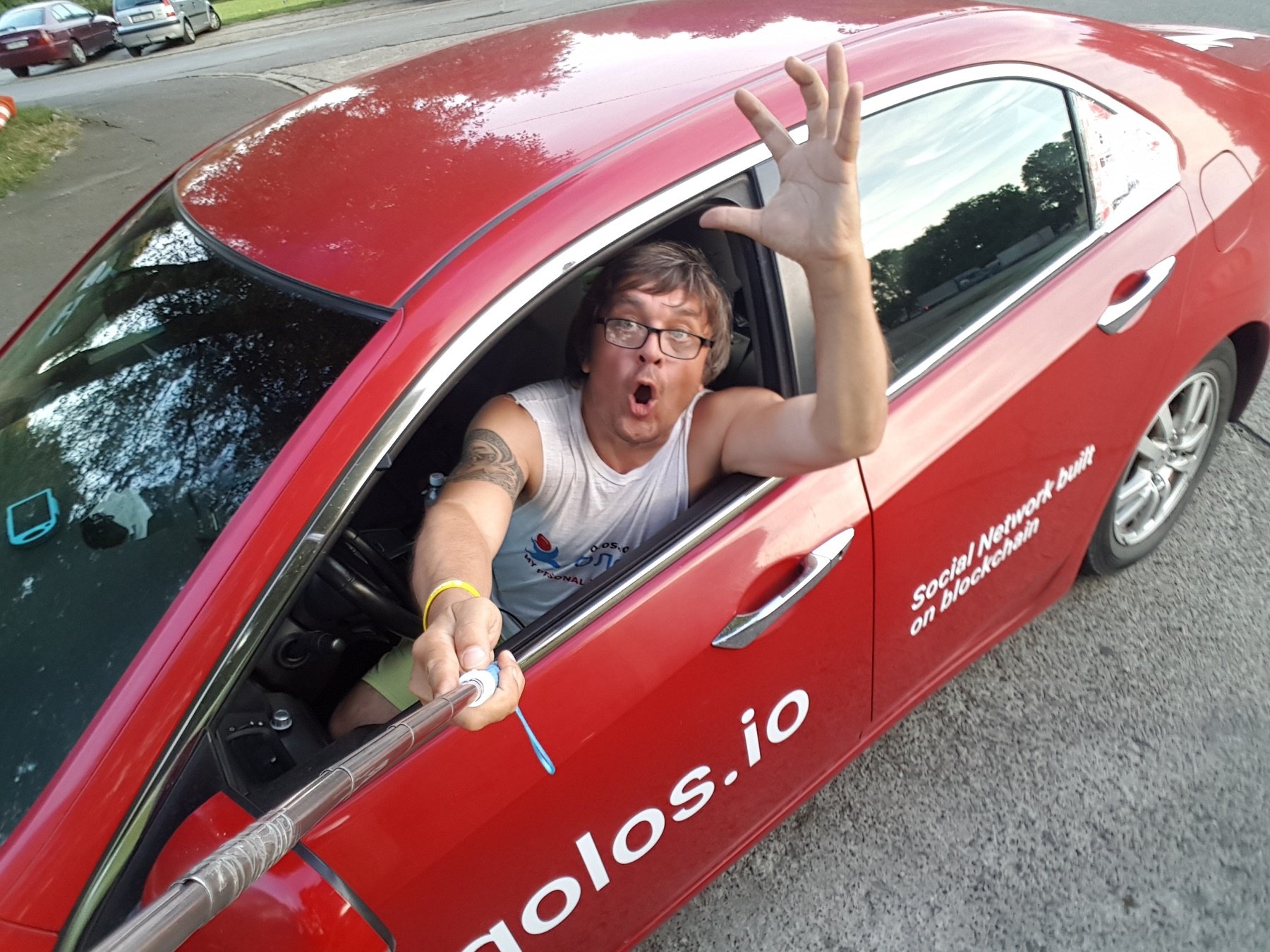 Wade through tight village streets I got myself to big field at the coast of beautiful lake. That was exactly right place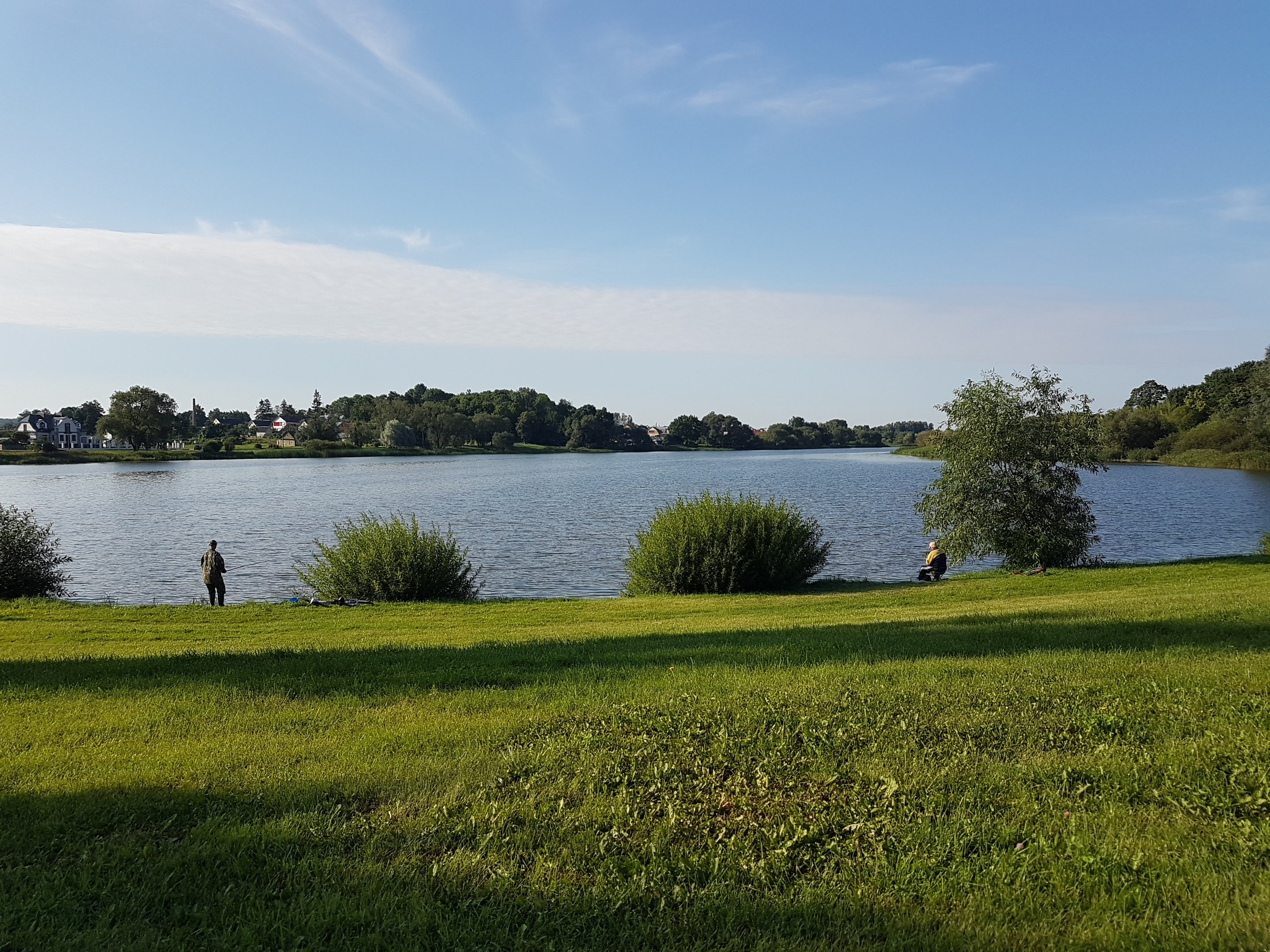 What went next did plunder my soul and break my heart in a very good sense. I felt self like I've been in a divine story full of unreal warmth and consuming love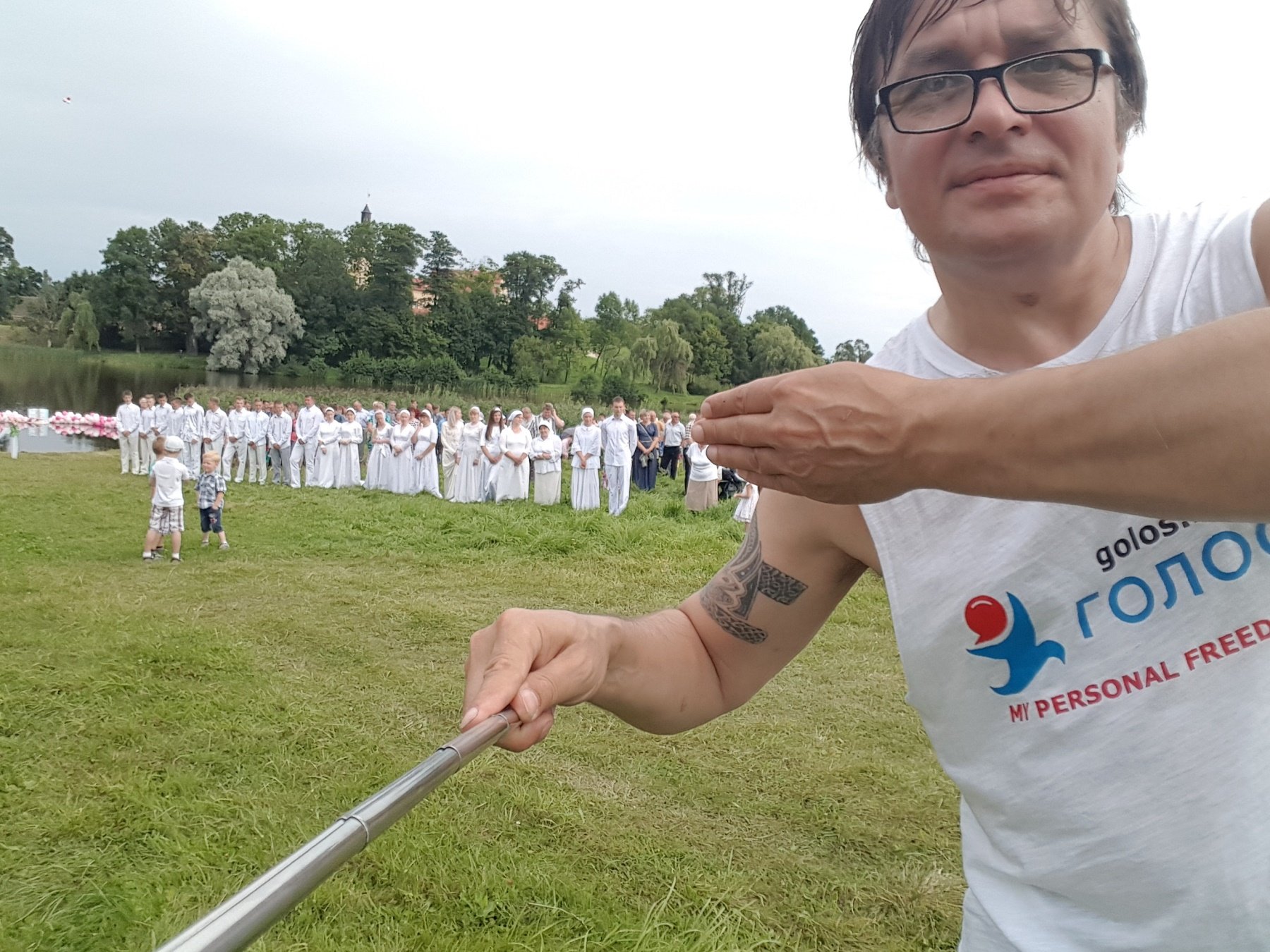 Live sound and live voice of a beautiful song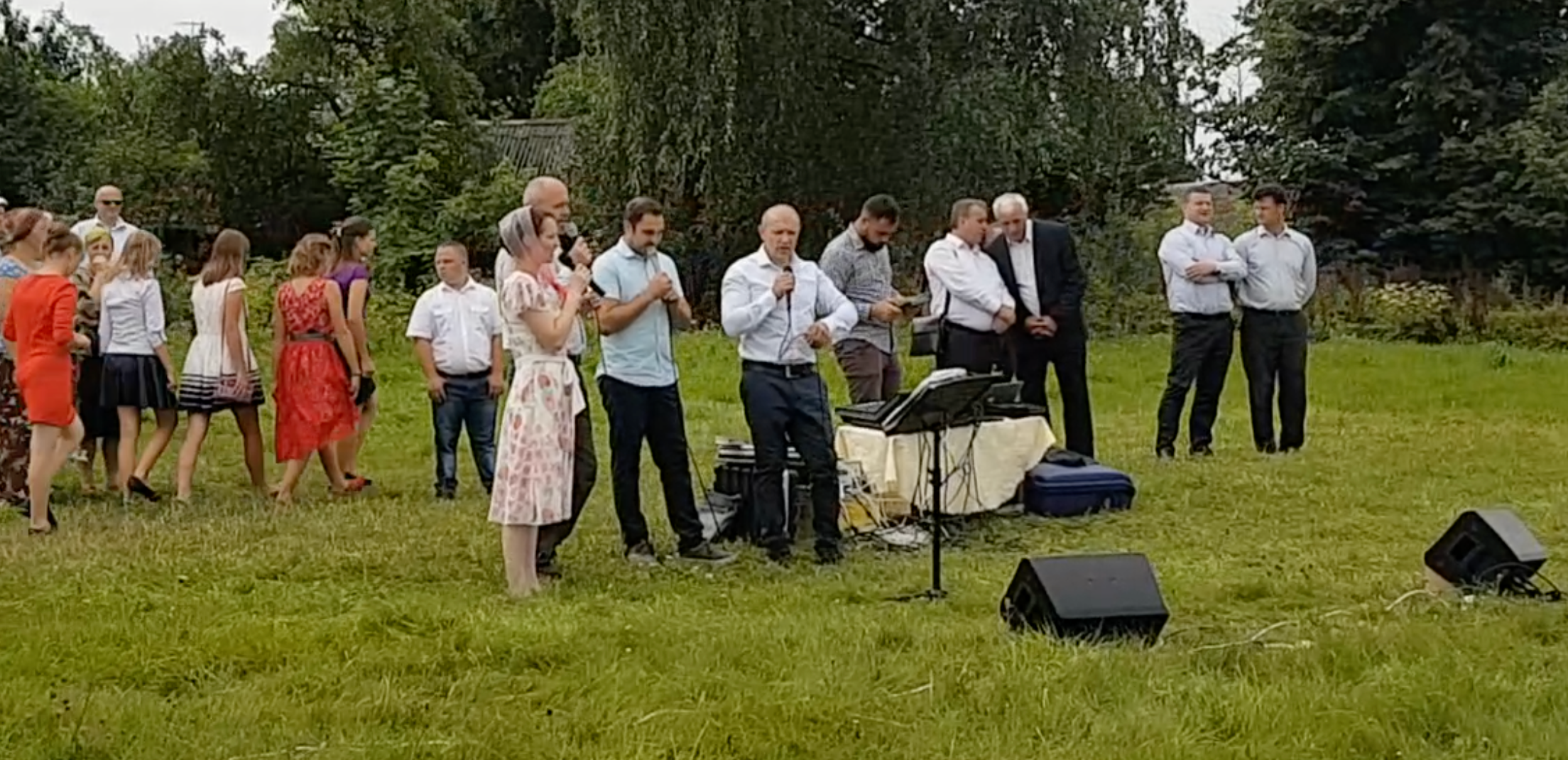 Maybe I can't transfer to paper everything that I would like to express by words. I'm out of words having overwhelming feelings.
That was christening of young baptists at the forest lake. That's them who wear white. Guys and girls. Live performed songs and music for Lord's glorifying are something indescribably beautiful and make feel like you are covered with veil of kindness come from heaven.
Field filled with usual country and city folks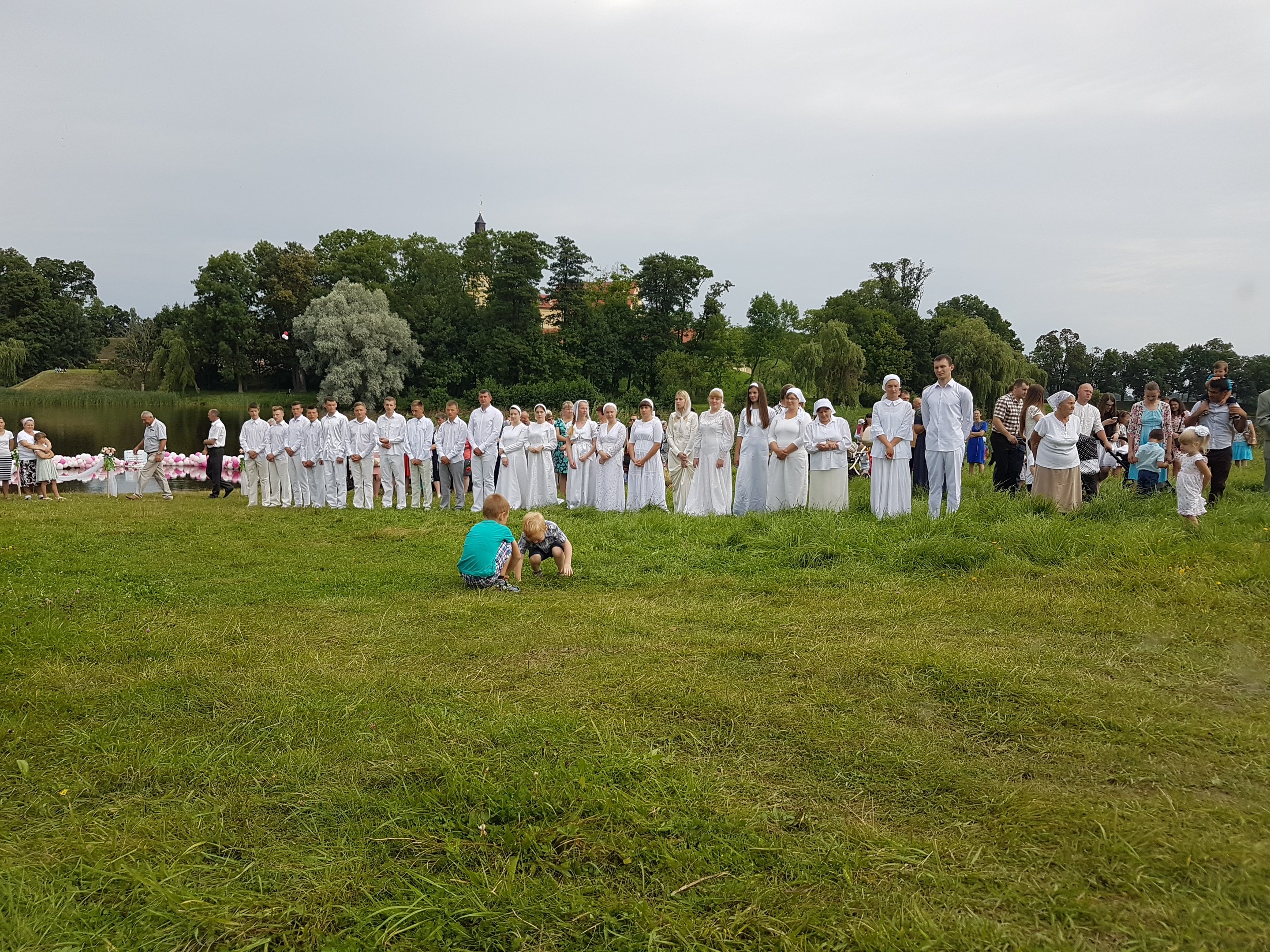 Indispensable calming ceremony which really tears your soul to pieces where you start to realise, much deeper and consciously, the necessity of remembering something sublime and saint in a daily bustle.

So, if not everyone have the faith to god (I have personally), I am sure that faith will come to much of them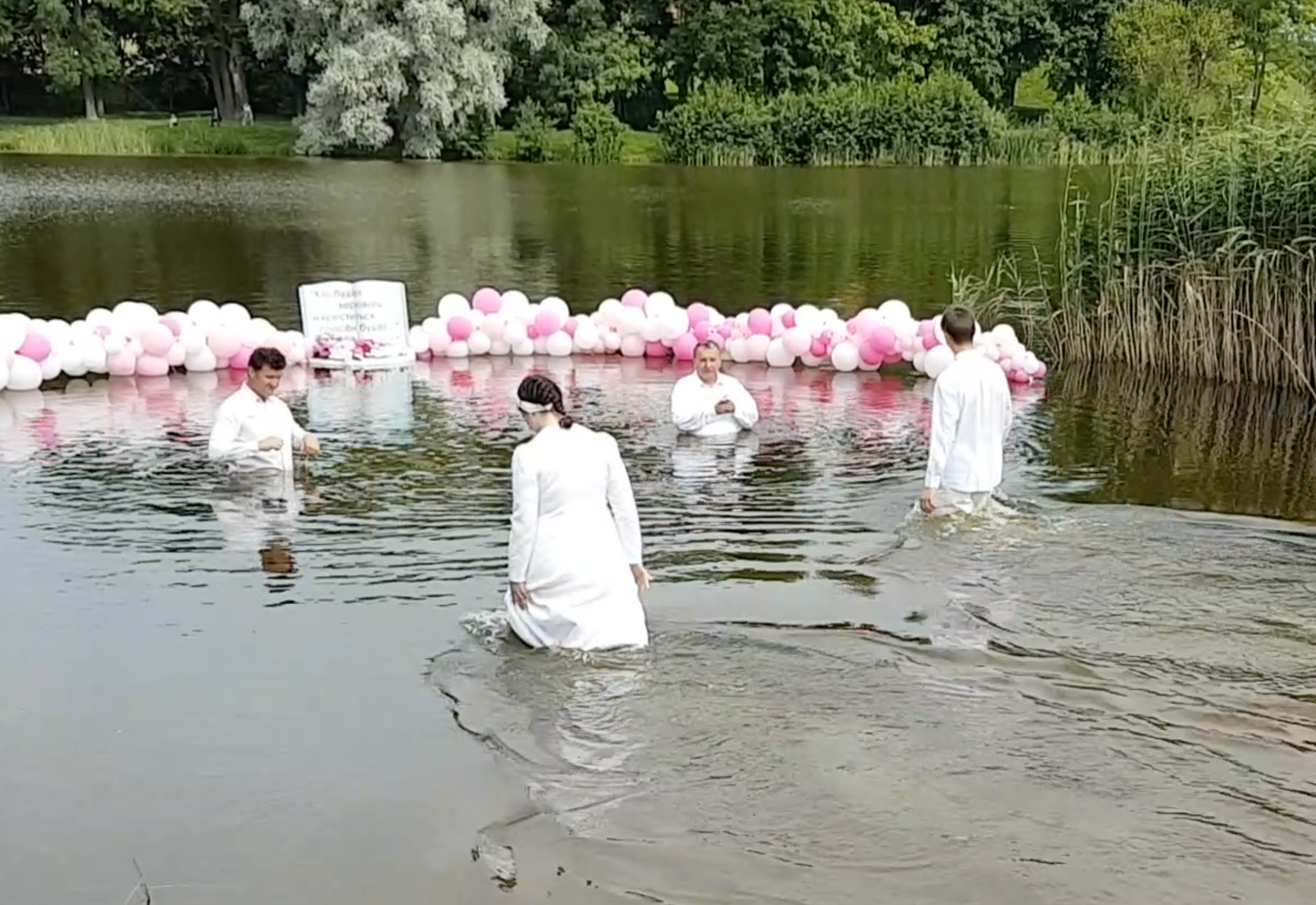 Watch this videos below, please. I made 2 videos specially for you:
First one including two stunning pieces of music and ceremony of initiation.
Second one includes Christening in the lake directly.
VIDEO 1
Give some of your time - watch and listen. You will not ever see something like this. It is unforgettable, beautiful and unique. Personally, while reviewing this couple of times...
I made English subtitles of songs for you, so you can understand what was going on, though words are not necessary here, everything was clear, you know
I had tears in my eyes and that were tears came from the deep of my heart. I felt myself very warmth and peaceful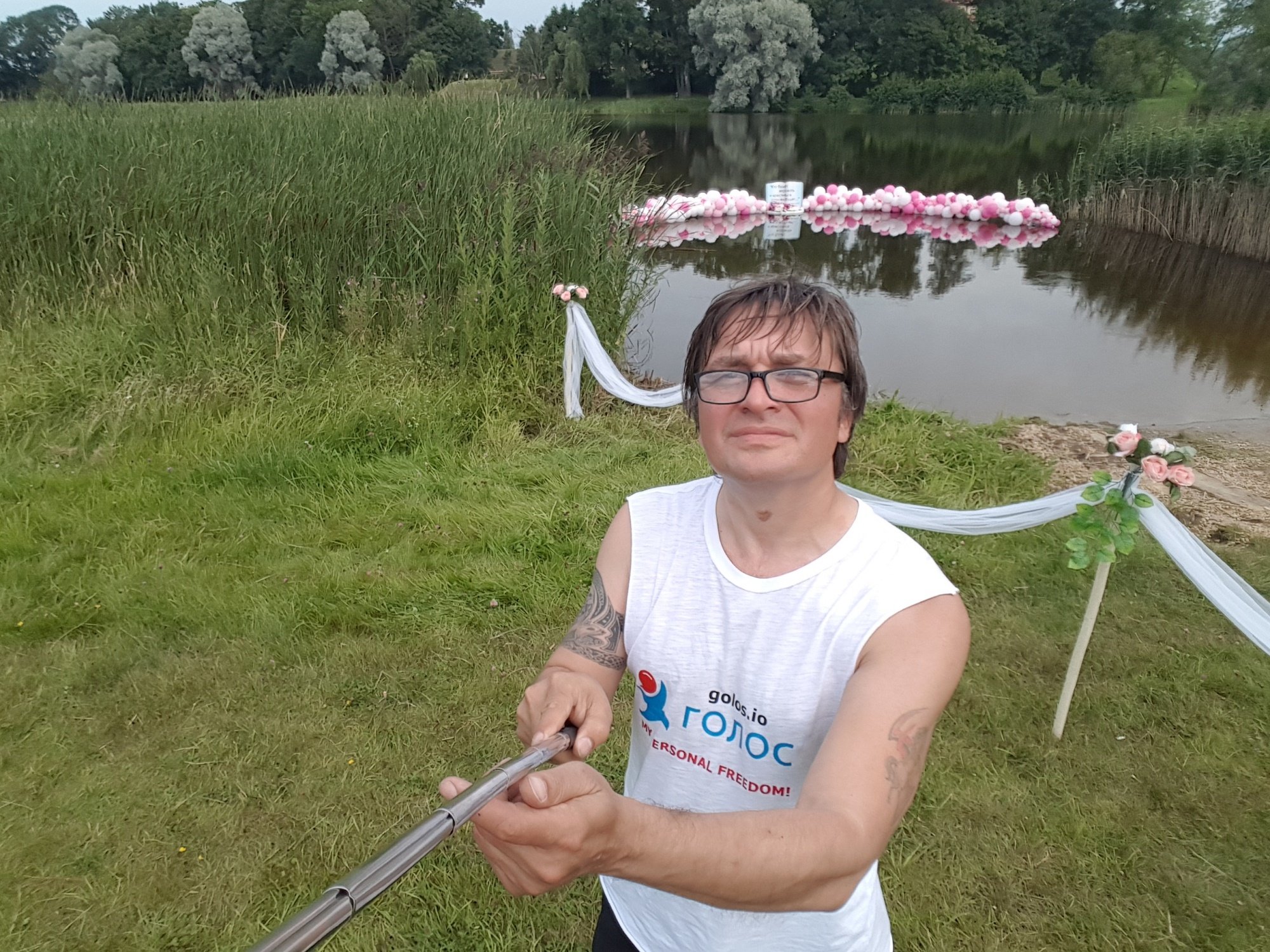 I'll thank you in case you help me to pass through this way to finish my world journey and support me with upvotes
I have a round-the-world trip and I need your help
THANK YOU!
September 20, 2017
My tent in the camping in Montenegro