The long-awaited mini dream journey!
Hello friends!
Finally, I realized one of my old desires!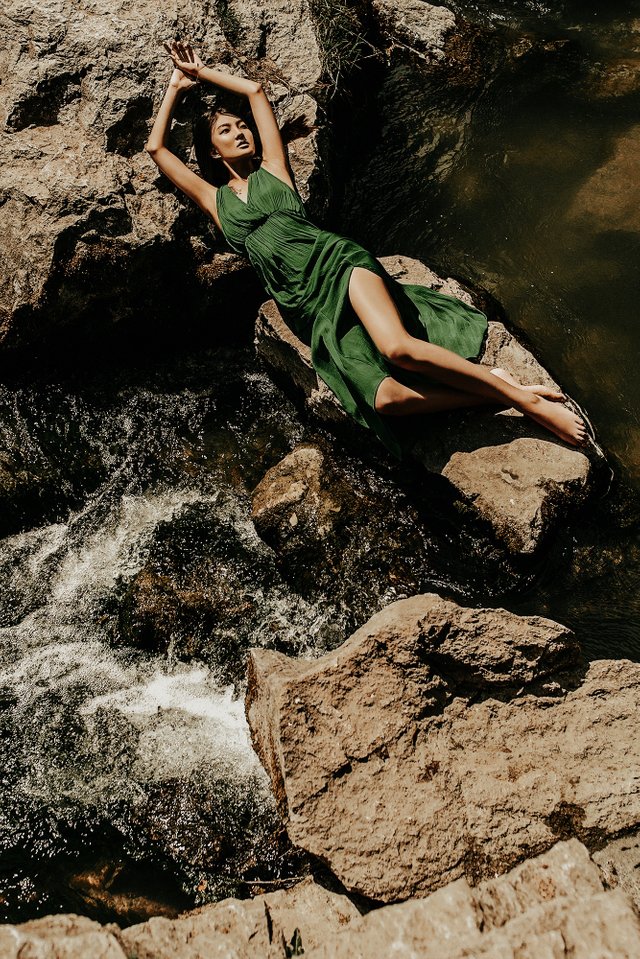 A few years ago, I began to notice pictures from a waterfall at other photographers in my city. As a big lover of nature, I was very interested in it, because there was definitely no such place in the nearest popular mountain areas. Short searches, thanks to a fair amount of skill and experience in this matter, were crowned with success. I found it and was so surprised that it is only two hours drive from the city.
Immediately I was eager to carry out all kinds of photo shoots there, but all my friends with the car did not want or could not go there. Therefore, my ideas remained unfulfilled. But when my school friend and I reconciled, we decided to spend her birthday in some unusual place. The circumstances were such that it was easiest to get to the waterfall on its own, not without adventure, of course, but without it it would not be so fun.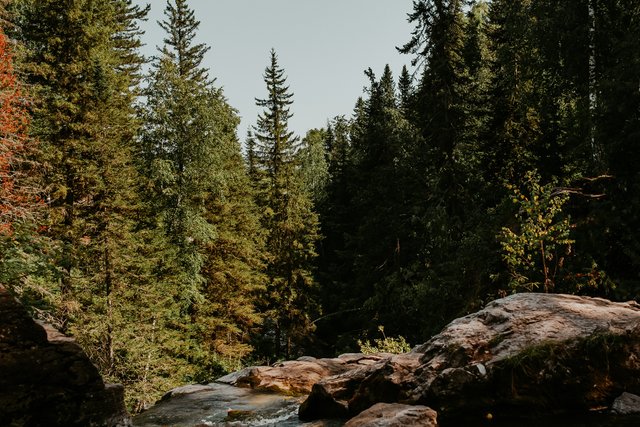 First, I bought tickets for a regular bus, which did not go into the village we needed, but made a stop on the highway, from which it would be necessary to walk about 10 kilometers. On the day of departure, my friend was late and I had to stop the bus for her, though only for a few minutes. But we were very worried, because the trip was in fact for her sake.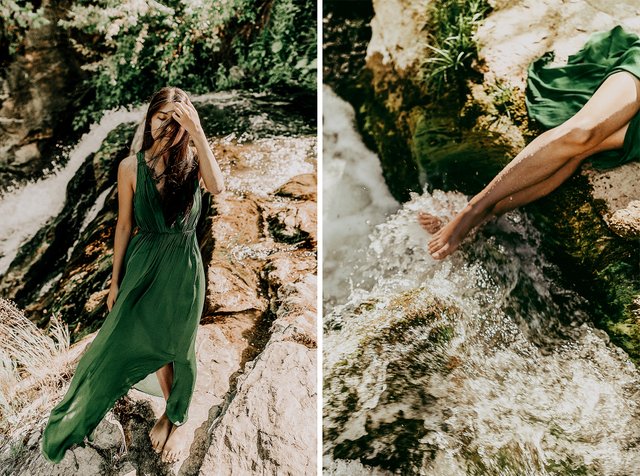 But the adventure did not end there throughout the journey. For example, when we approached a fork in a village, the bus drove a little further, to a stop from which we needed to walk longer. At first we were upset. But, to our great joy, there was a man with a car at the bus stop who was escorting his wife to our bus. He looked at us, with our large bags, and he himself offered to give a ride. It was just great! While were driving, we realized that walking with heavy loads would not be easy for us, because the path was longer than we initially thought.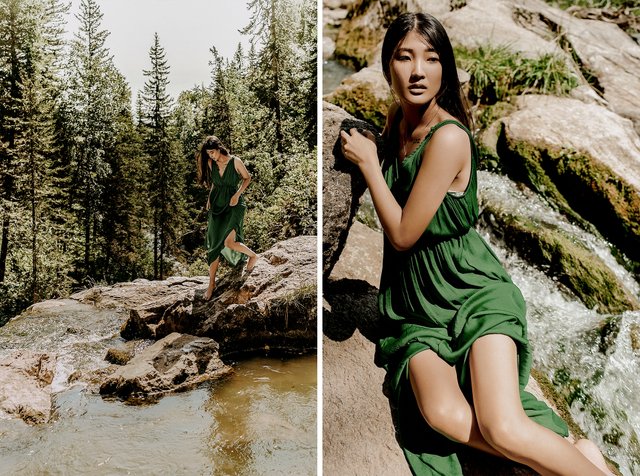 As a matter of fact, the base was completely in the wrong place that I was thinking about. And if we walked on our own, we would go through it and wander for a long time in the heat. But everything worked out :) The driver knew the place we needed and delivered right there. We quickly settled in, left things and went on foot to the waterfall.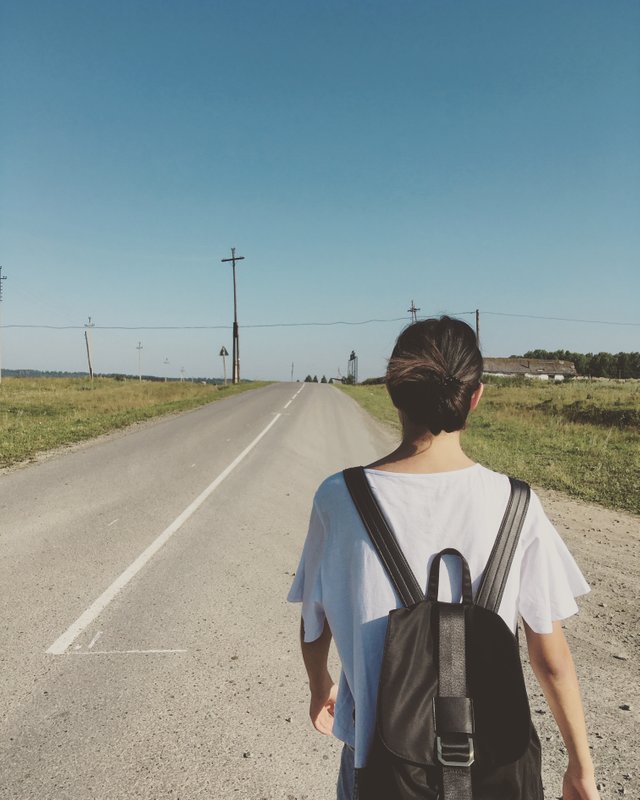 The location it is absolutely amazing. Everywhere there are small semi wooded hills and fields. A deaf little village where nothing happens. And most importantly, in the crevice of the hills, on a small piece of forest, there is a real, wide and beautiful waterfall! I was delighted. This is really amazing.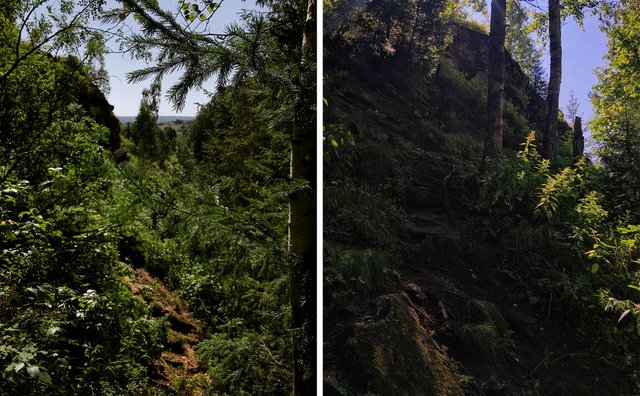 Since the base turned out to be much earlier than we thought, the path to the waterfall was not close, and we walked for a long time. But when arrived at the place, we were very happy, because in front of us was a large lake, the water in which was warmer than in urban reservoirs, and we wanted to swim like that. But first, until we were completely wet, we went to look at the waterfall and hold a small photo shoot there. Unfortunately, there were so many people below that we couldn't get through, so we had to shoot only at the top.
By the way, the down below is very beautiful, the river flows through a small forest, on the hills you can even find rocks. And at the waterfall itself, small bathtubs are made in which you can lie and relax.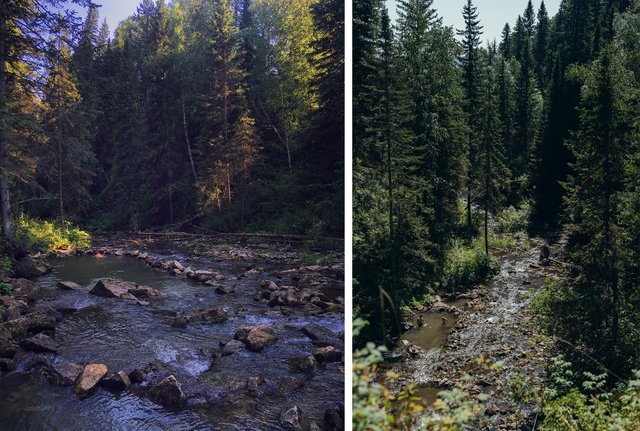 When we finished, we went to the lake. When there are not many people, you can consider the bottom. Small fish swim everywhere, and closer to the shore where algae grow, even large fish can be seen. One fish even secretly swam up to me and started bite my hand, from surprise I got scared and screamed at the whole lake, it was so awkward xD But then I got used to them. The fish in the bathtubs under the waterfall were more aggressive and all bite.
Tired and hungry, we decided to leave, but wanted to look at the waterfall again. It was already sunset and the sun so beautifully illuminated everything. Therefore, we held another small photo shoot and even recorded a video!
On the way back we had to go by car already, through the service of fellow travelers. There is almost no cellular connection in that area, so I found out that the driver canceled the trip too late. We were very worried and decided to get to the track to catch cars or buses. Barely we managed to catch a car and get to the nearest larger village. There we went to a cafe and found out about the bus. And when he drove up we managed to agree, and after a lot of hours, we finally returned home. The way back was long and difficult, but how I love - it is a real adventure.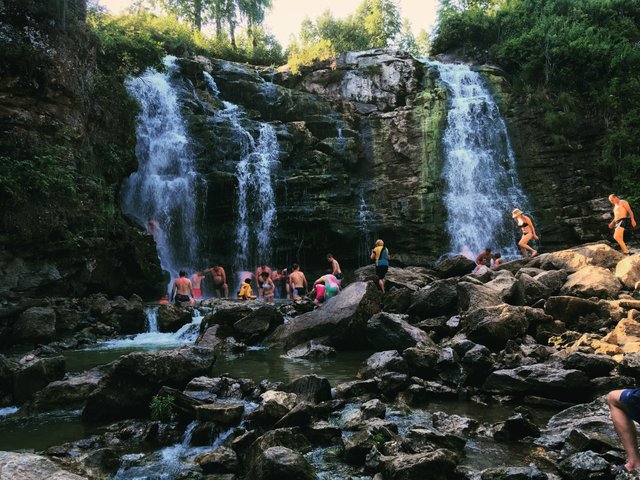 After my return, one of my friends offered to go to this waterfall at the end of the month and it was great news! Indeed, due to the large number of tourists, I was not able to see everything and conduct the photo shoots that I wanted. I hope we succeed, and my dream comes true twice ❤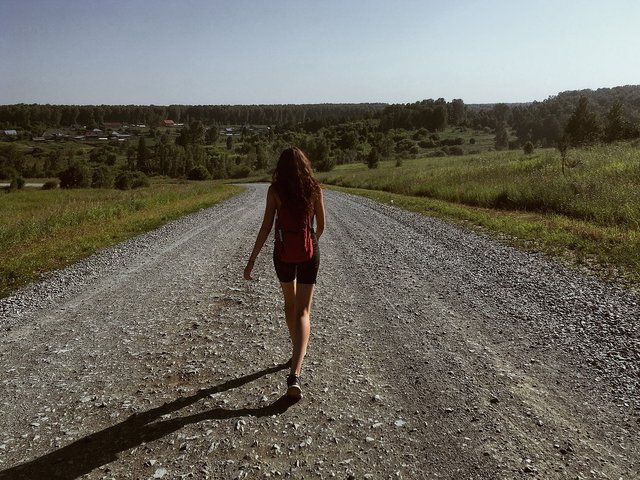 Thank you for attention!