Watch LIFE ON A TRAIN Now on MovieBloc!
LIFE ON A TRAIN - A Short Documentary
Written, Edited, & Directed by Brian McGuire
A Vortex Twins Production
A LeftHouse Film
Watch the full version of Life On A Train exclusively on the one and only, MovieBloc.com.
MovieBloc is moving fast and has big plans, and they are bring many new ways for filmmakers to get paid.
Life On A Train The Documentary,
Follows filmmaker Brian McGuire on three poetic train rides across America. Along his way, the gorgeous and epic sprawling landscapes roll by as Brian meets many travelers from all walks of life, who share their personal stories and views about the world.
Life On A Train Music by
Sir Darren of Claxtonshire™
Junkfeathers
George Standford
McGuire
Silence
Post Sound - Emmet McGuire
Titles - Sharad K. Patel
Executive Producer - Kay Krasin
Fun fact: Life On A Train, is the very first non-Korean film to be hosted on the MovieBloc website. We are extremely honored by this!
Watch LIFE ON A TRAIN on MovieBloc.com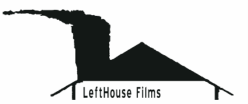 UP & COMING LEFTHOUSE SCREENINGS, RELEASES, ARTICLES & LIVE SHOWS
Watch LIFE ON A TRAIN on MovieBloc.com
The Cool Of Film & Blockchain
LeftHouse Websites
LeftHouse Films
LeftHouse Recordings
Follow LeftHouse Here
LeftHouse HilladigaHackles on Hive
LeftHouse Publish0X
LeftHouse Uptrend
LeftHouse Peepeth
LeftHouse Twitter
LeftHouse Films FaceBook
LeftHouse Recordings FaceBook
LeftHouse HilladigaHackles on Steemit
LeftHouse Films YouTube
LeftHouse Recordings YouTube
LeftHouse Crypto YouTube
Watch LeftHouse Films
1 World 100 Lonely - Free on Amazon Prime
Sick Of It All - Free on Amazon Prime
Window Licker - Rent or Buy it on Amazon
Prevertere - Buy it on Amazon
Carlos Spills The Beans - Free on Amazon Prime
The Black Belle - Free on Snag Films
On Holiday - Buy or Rent with ETH
Everything Will Happen Before You Die - Watch for $1
Listen To LeftHouse
LeftHouse Recordings On Dsound
LeftHouse Recordings on Choo
Wanna Get Into Crypto? Start here: Free Crypto, Referral's to Exchanges, Crypto Games, & More!
HEX - DESIGNED TO INCREASE IN VALUE FASTER THAN ANYTHING ELSE IN HISTORY
Coinbase Exchange: A Crypto Market
Bitrex Exchange: A Crypto Market
KuCoin Exchange: A Crypto Market
Mannabase: Free Weekly Crypto Drop
QoinPro - Airdrops and Airdrips Free Coin
Play Games Win Crypto
Upland - A Virtual Property Game
Splinterlands: A Crypto Card Game
DrugWars: A Crypto Game About The Drugs
DONATE ETHEREUM to the next LeftHouse Film "RABBITHOLE"
Trailer and more info coming soon.
RabbitHole Fund ETH Adress: 0xDAaf709d5D39d9A4e00257e185cEdd8F3D07a324