Located in North Iceland, most people wouldn't have heard of the little town of Hofsós. When touring the north, most people will stay around the Lake Myvatn area, however a trip to this little town is well worth the drive for one little known secret paradise.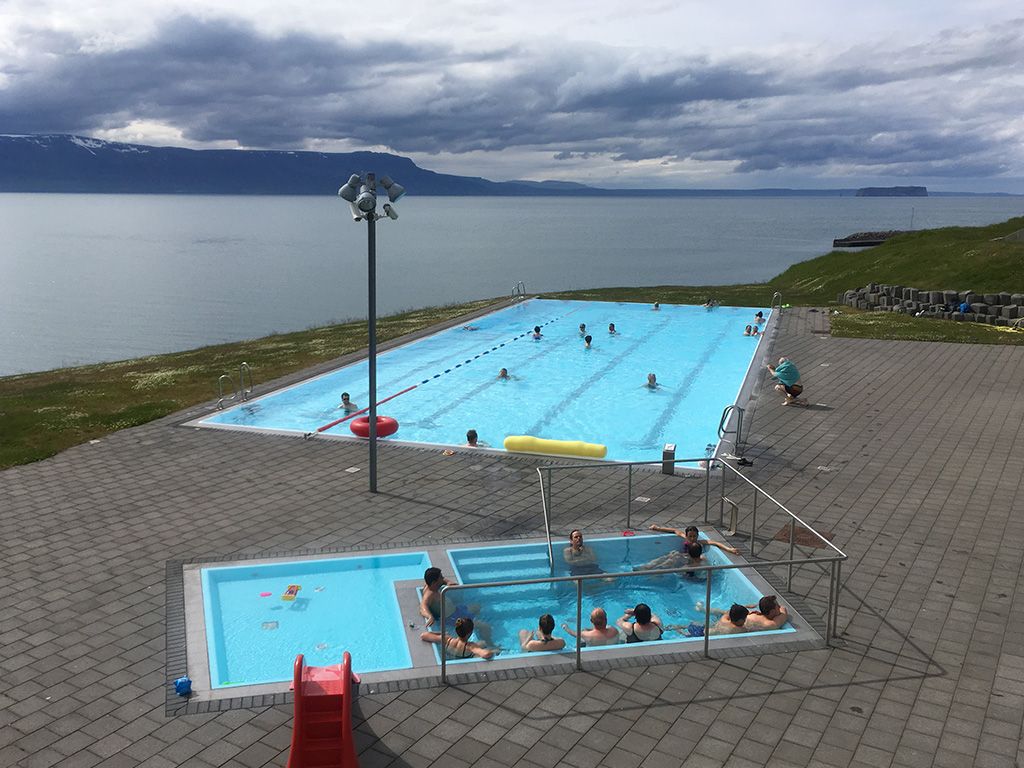 Looking at the pool from above
You see, Hofsós is home to what is most arguably the most stunning swimming pool in Iceland. From the outside, the building doesn't look like much - almost seeming trying to fool the general public to just walk on by. Step through the doors however, and the pool reveals itself. Its crystal clear blue waters contrast with the sea it overlooks, and while it isn't strictly an infinity pool, it gives the illusion of being next to the sea as it is built into the cliffs. (Apparently it was designed by the same team that designed the infamous Blue Lagoon)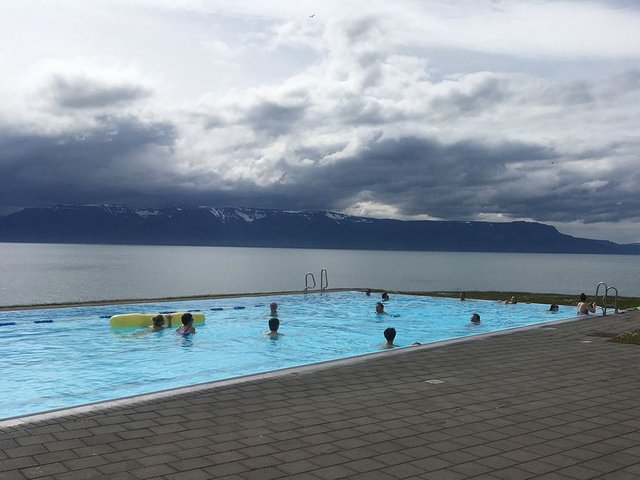 Down at pool level
The pool itself is quite small however the views from it of the fjord and mountains are incredible and the geothermal waters are warm and soothing. If you don't fancy a swim, then take a dip in the hot tub instead and take in the scenery. There is even something for the kids, with a small pool and slide for them which includes other toys like oversize rubber rings, water pistols etc.


Panoramic at pool level
We visited on a beautiful sunny afternoon which made it feel more like somewhere in the Mediterranean rather than a pool just below the Arctic circle. I could have stayed here for ages and was quite content with a gentle swim and taking in the view. One thing to note is that the lockers are tiny - as in, just big enough to put your phone and purse in - the rest of your clothing etc is left in a basket in the changing room.
Thanks for looking, I hope you liked it.