Kampo Juan's A Hundred and Eight year-old House in PH
The Heritage House at Kampo Juan,Manolo Fortich, Bukidnon, Philippines came all the way from Pangasinan and currently owned by the Acosta family. Thats 2000 km away, disassembled and reconstructed with the exact dimensions, position, and structure. The rooms, pillars and floor boards, all made from Philippine hard woods were restored to their original place as they were in Pangasinan. Dr. Neric Acosta bought the ancestral house as a tribute to his parents and another one will soon be reconstructed.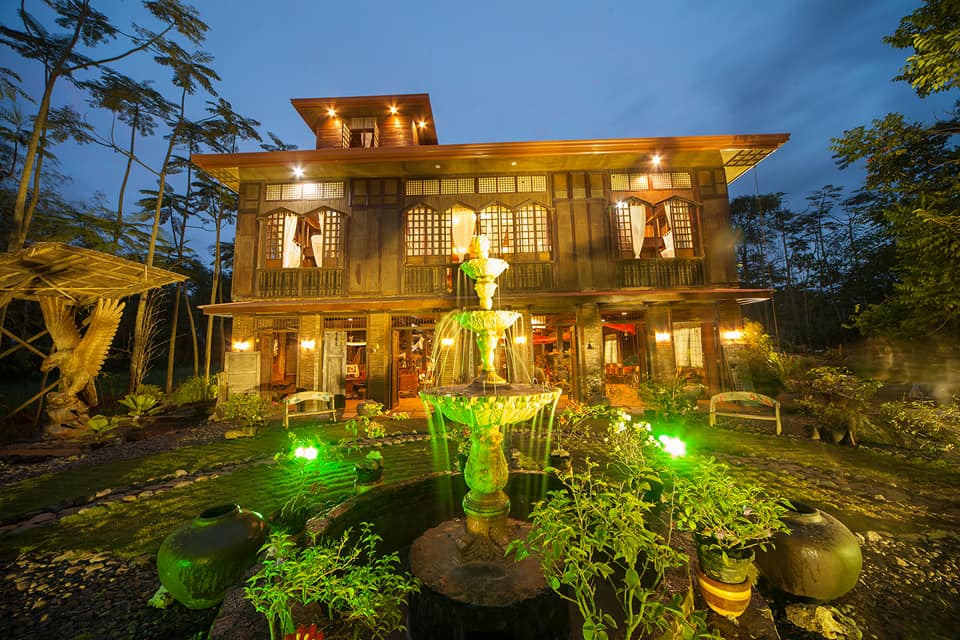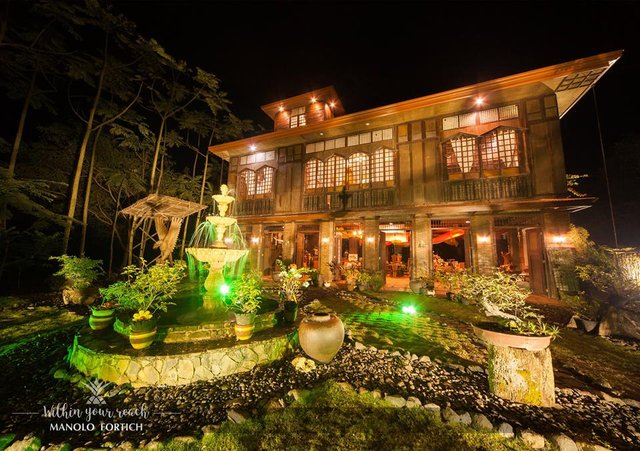 Built in 1910, the four-story with the top level serves as the previous owner's watchtower to monitor his land and property.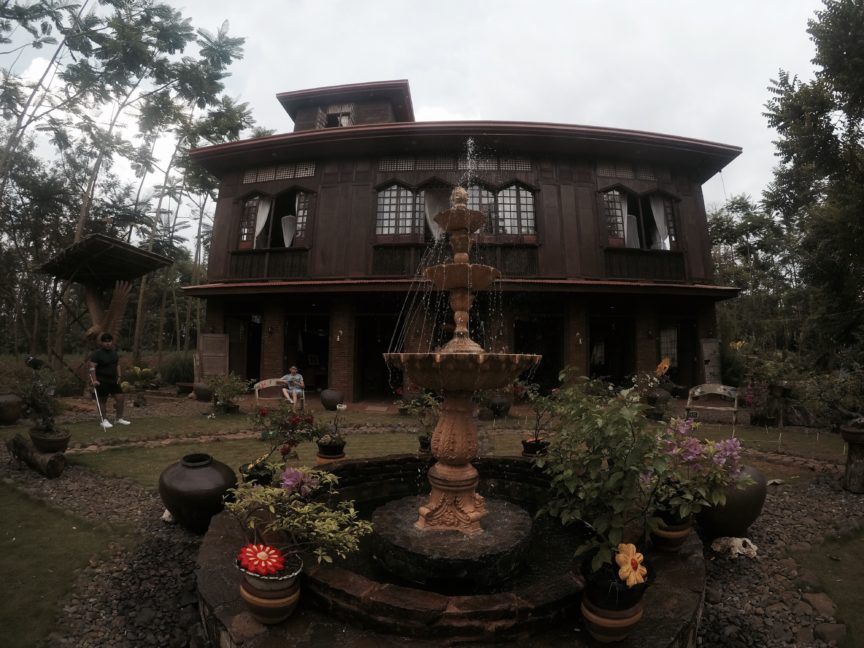 The Acosta family brought antique collection to a whole new level: from precious artworts, artifacts to ancestral houses. The heritage house from Luzon to a wilderness in Bukidnon houses antiques that age way back 600 yrs or so.. They have antiques gathered not only from the Philippines but also from all over Asia and Europe. In the house entrance, they put 'bulul', the Ifugao's rice gods, believed to be the guardians who watch over their crops.
They have pure jade artifacts from Ming Dynasty.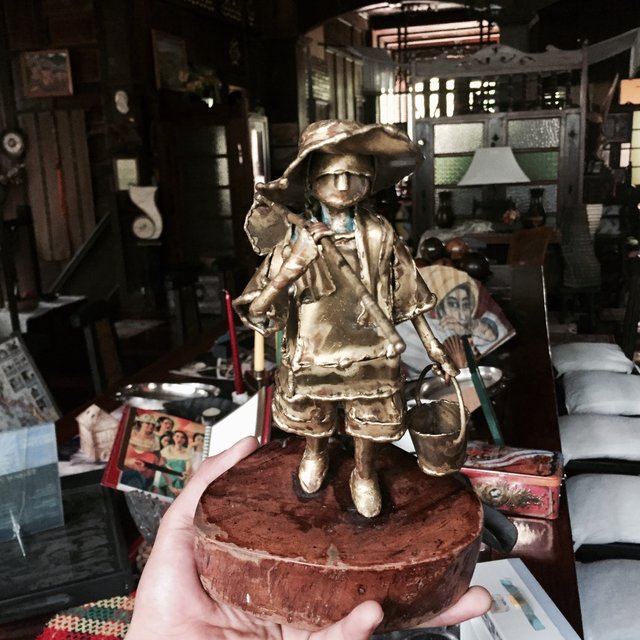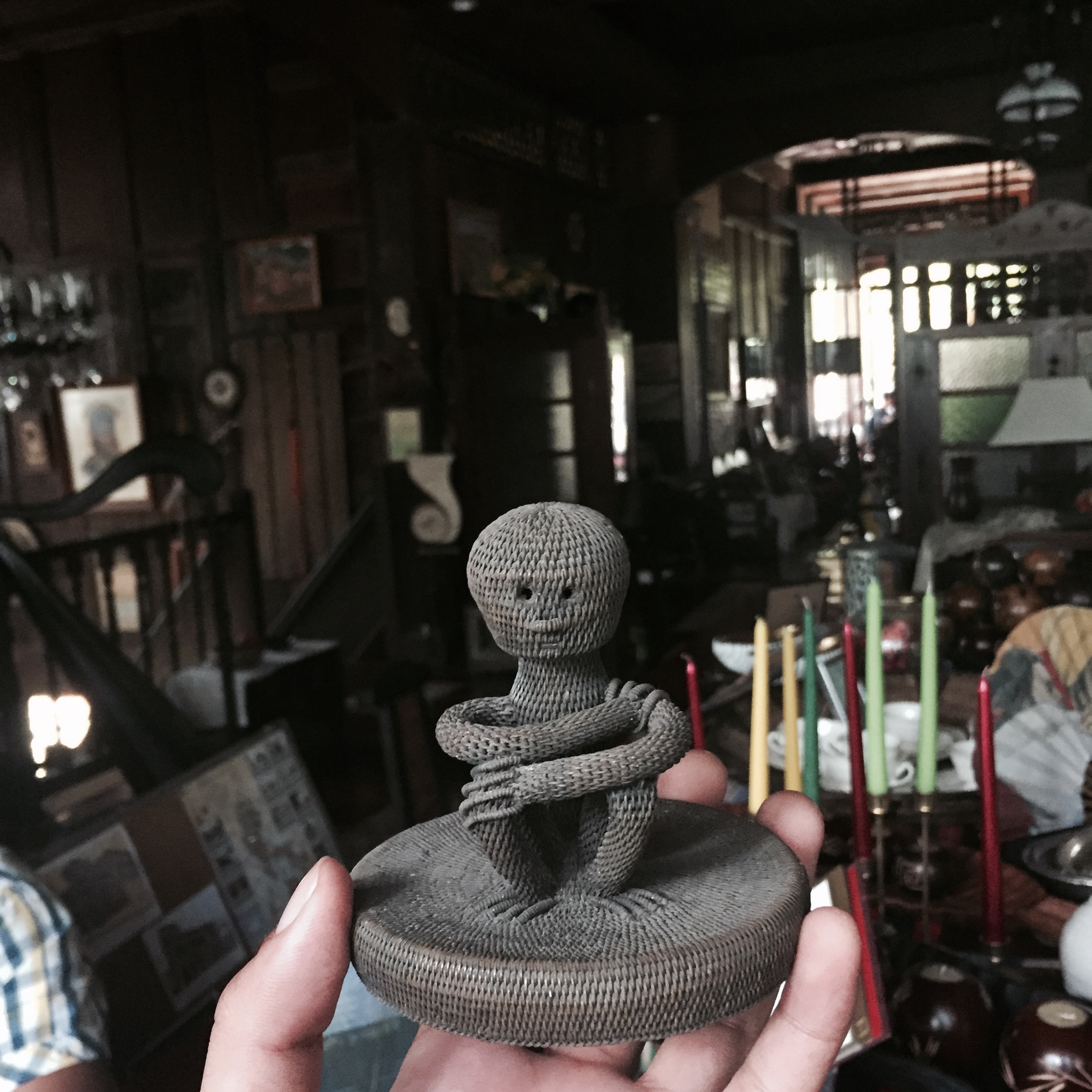 The portrait of a girl in Philippine ethnic attire is an artwork of the famous Fernando Amorsolo. It was neither sketched or painted, it was a crayon artwork. The rusted guns, ammos, helmet, are remnants of WW II. They were recovered during the contsruction and renovation of the Kampo Juan. The metal crafts are brass sculpture of the famous Michael Cacnio. The Boy with Kite and one with the pail. However, that one with the pail, is a limited piece of art since only fifteen of it were made and distributed in the whole Philippines.
Also, inside the house, is an original copy of Noli Me Tangere, a handwriting of Jose Rizal himself of his Mi ultimo adios, an original manuscript of Jose Rizals life story, and portraits of Rizal in his youth, his sisters', and his parents. The house also has the original artworks of Anita Magsaysay, the only female member of the Thirteen Moderns.