Planning a trip ? Why not choose one of Tripadvisor's top 10 places to visit in 2018
When planning a trip to Morocco, one of the first cities to come to mind is Marrakech, conveying along with its name an aura of mystery and an array of incredibly refined sightseeing spots that came to epitomize the attraction of the country itself. Marrakech is indeed very charismatic with its maze-like ochre medina, its lively souks full of vibrant handcraft and wide variety of architecture dating back from the peak of Morocco's ancient dynasties. It is also a city of opposites that can be hard to grasp at first and a little harder to adapt to, but the spots you'll discover there will be more than enough to make up for the few unpleasant experiences you'll encounter during your time in the city.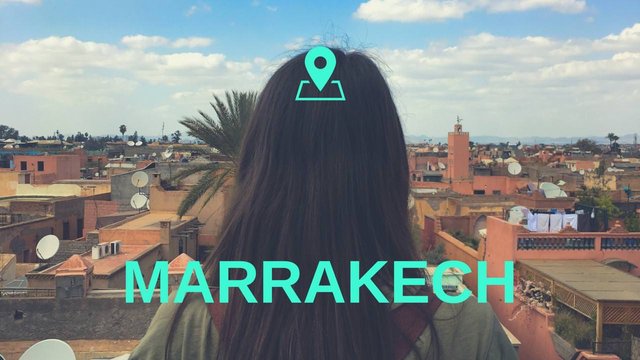 Get ready to find your way out of the medina (and feel proud when you finally do) for some enchanting palaces, vibrant mosaics of perfect symmetry and top-notch panoramic views, as here's our top five picks to make the most of your time in Marrakech. 
1. El Badi Palace: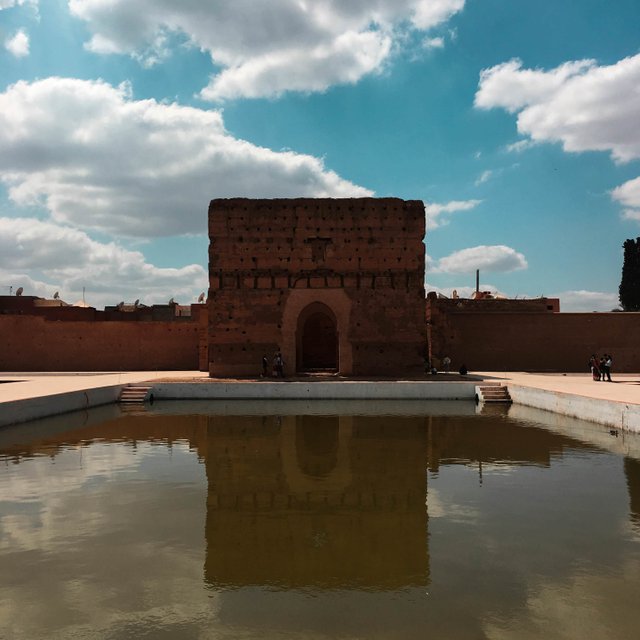 this palace seemed to be lesser known than some other top spots in the city when we visited it but it certainly struck us with its magnitude. Built at the end of 15th century by the sultan Ahmed Al Mansur Dhahbî to celebrate victory over the Portuguese troops during the battle of the Three Kings, this palace sure lived up to its purpose of grandeur. Girded by high sand-coloured walls, El Badi shelters mosaic-covered courtyards, ponds overlooked by palm trees and leaning orange trees that offer a real break off the city's frenzy and a complete change of scenery. While being one of the most prominent sightseeing spots in Marrakech, we weren't overwhelmed with tourists during our time there as it is easy to play hide-and-seek in the numerous annex courtyards and corridors scattered within its walls. Finally, El Badi also offers a superb panorama of the city's hundreds minarets and mountainous surroundings for those willing to climb up the fortress walls. (Entrance fee: 10 dhm equal 1$)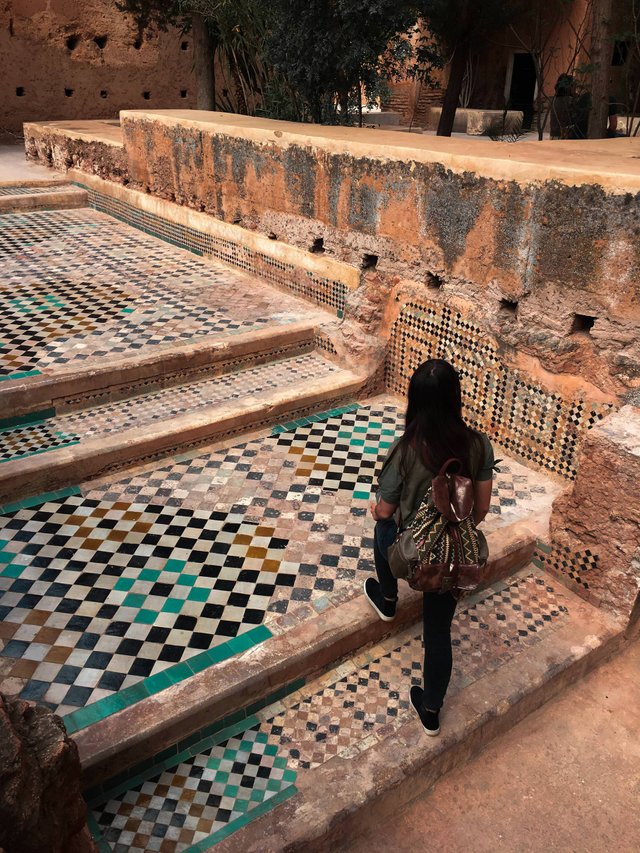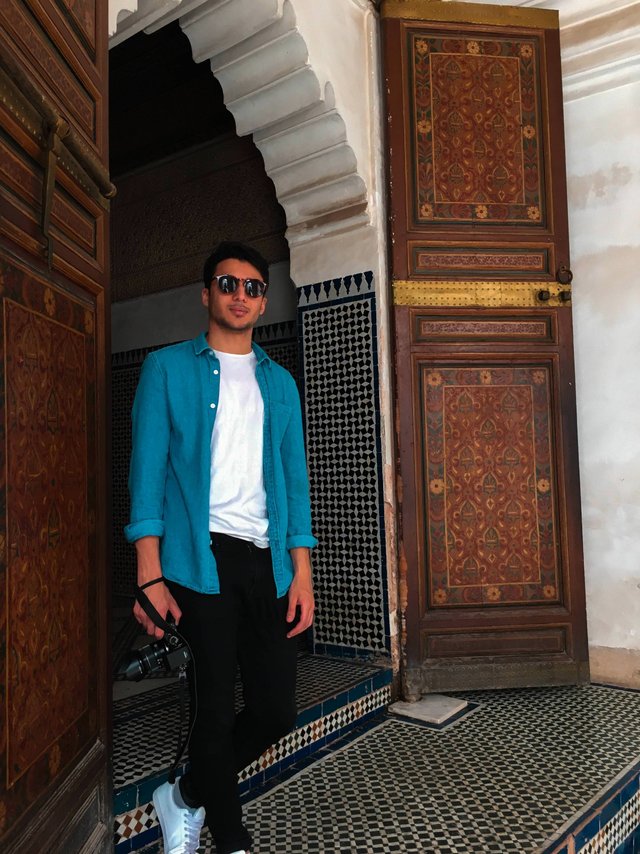 2. Bahia Palace: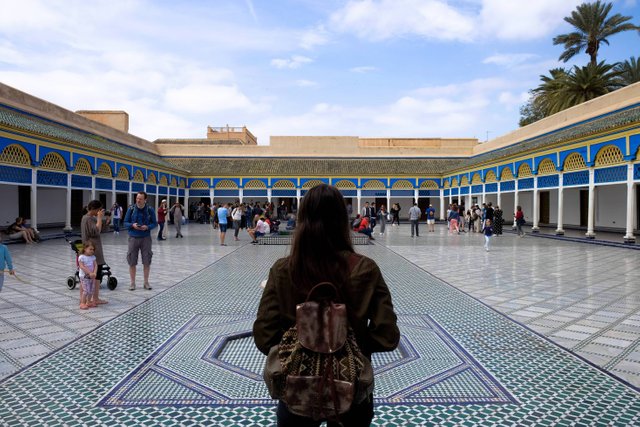 if you're looking for an off-the-beaten-path gem, we're sorry to say you won't find it here but bear with us as the Bahia is one of the most beautiful buildings you'll see in Marrakech and beyond. It can be hard to get the full picture of such a tremendously pretty place with the myriad of groups of tourists standing in every corner of the building and it is even a little ironic to think that parts of this place once stood as a harem and a sanctuary of secrecy built in the 19th century by Vizir Ahmed ben Moussa. The vizir did bring onboard all major artists of his time anyway to give life to a haven of sophistication with a remarkable level of detail and attention paid to intricate wood carvings and bright zellij (small traditional tiles). Navigating through one monumental cedar porch covered in geometric blue and white mosaics after another, one star-shaped fountain after another and through the fragrant scents of jasmine and orange in the gardens is one of the great pleasures of any visit to the city. (Entrance fee 10 dhm equal 1$)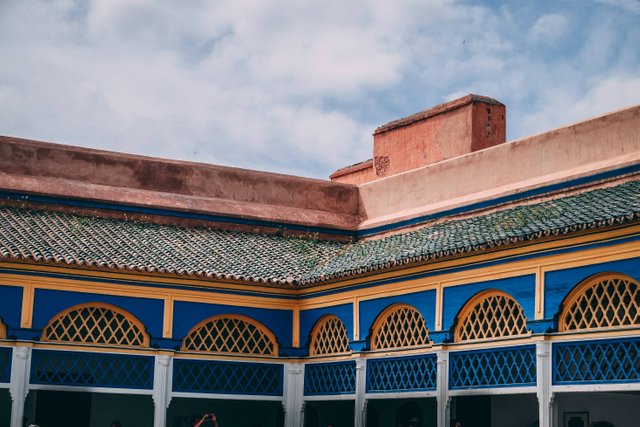 3. Saadian Tombs :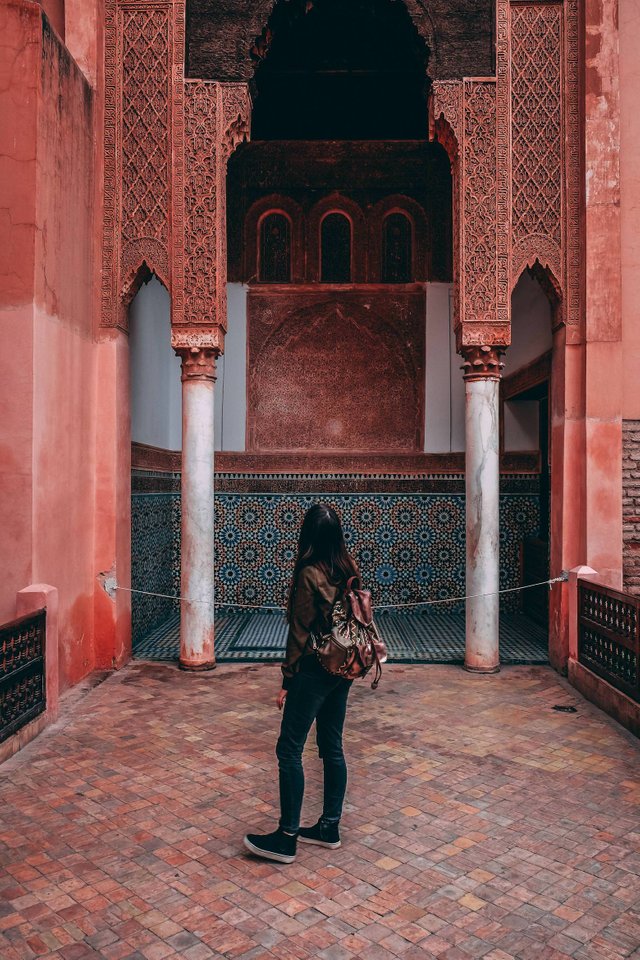 the story of these tombs is an interesting insight into the history of Marrakech as a whole as they were built under the Saadian dynasty, one of the most powerful and flourishing dynasties to have ruled the city, but were then partially destroyed by the sultan Moulay Idriss in the 18th century. He couldn't resort to completely erasing such a marvellous piece of art nor destroying the graves though and decided to brick up the entrance to the necropolis, which was then left in the dark and forgotten until 1917. It is now a well-preserved remnant of the past and the main mausoleum is a particularly impressive tribute to the gorgeous art of the Saadian dynasty, while the tombs are richly decorated with diamond-shaped tiles and are occasionally visited by local turtles. Located right next to the alluring Kasbah mosque, the tombs are just a stone away from the El Badi Palace and also happen to be near one of our favourite restaurants in Marrakech, the Nid'Cigogne, that serves gorgeous tajines and pastillas on a cosy terrace overlooking the Kasbah. (entrance fee: 10 dhm equivalent 1$)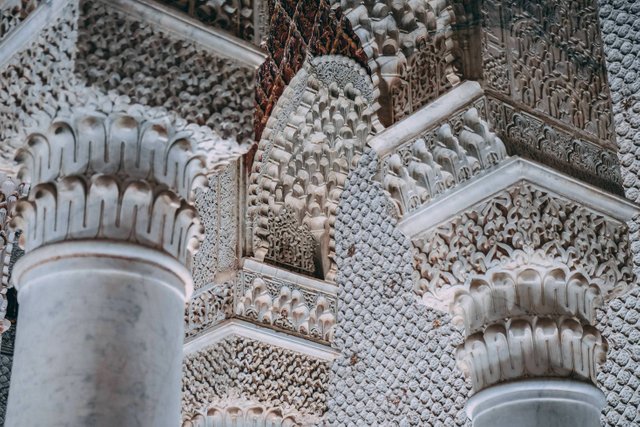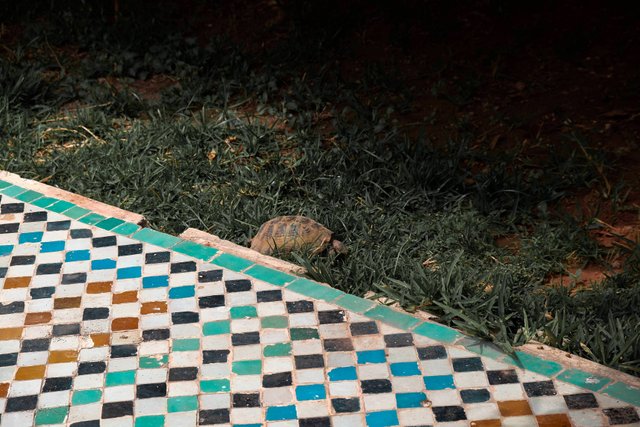 4. Maison de la Photographie:
in the heart of the Medina and within a pristine riad lies the Maison de la Photographie, exhibiting a collection of photos taken in between 1870 and 1950 that pertain to Marrakech itself but mostly to its inhabitants. These early pieces of photographic art underline the mystical power of attraction that brought so many European artists to Morocco at the time of the colonization, on their quest for orientalist beauty and evocative, so-called exotic imagery. The museum is an especially gripping place when it comes to exhibiting photo-portraits, faces of a quaint vision of Morocco which still resonate to the present days - Berber women in traditional garb and elaborate jewellery, merchants pushing their donkeys up the cobbled streets of the medina, venerable elders in white djellabas. After this fascinating journey back in time, a bonus awaits on the roof as the museums has its own terrace with a nice view on the city and some unexpensive mint tea. (Entrance fee: 40 dhm, ticket allowing multiple entries)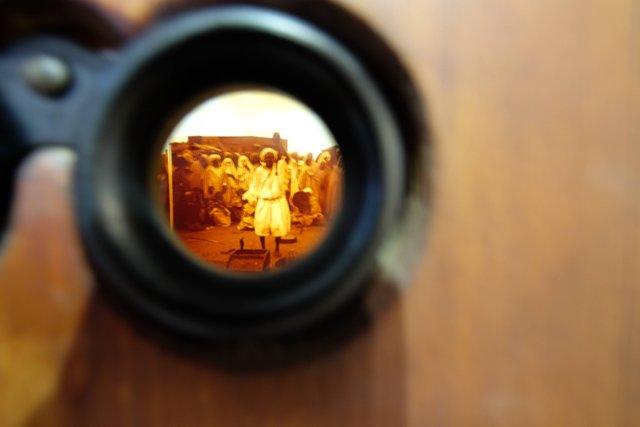 5. Koutoubia and the Jema el Fnaa: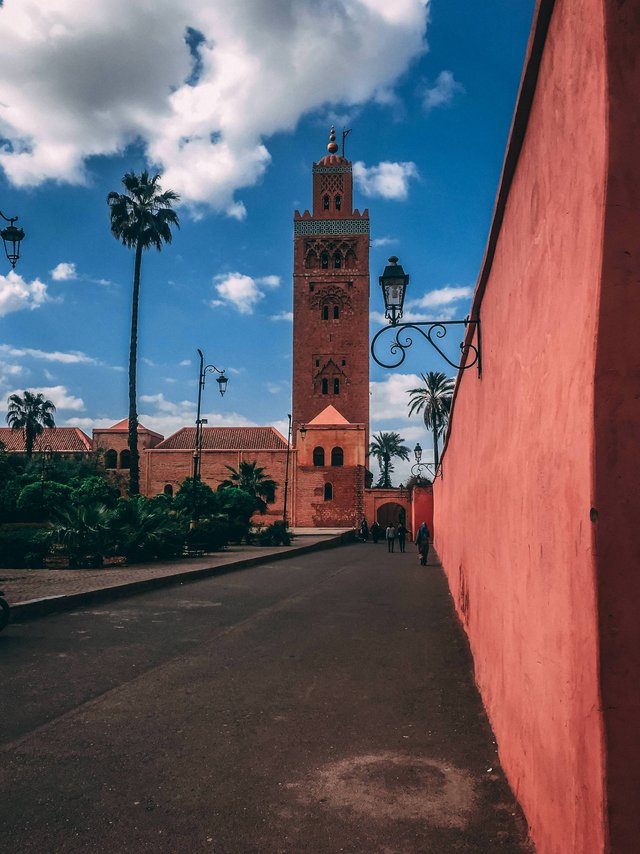 the Koutoubia mosque is the most iconic sight of Marrakech and its forefront but it doesn't top our list as we weren't quite as enthusiastic about it as some other mosques in the city, such as the aforementioned Kasbah mosque. Granted, its minaret is a perfect example of Islamic architecture and everything, from its green tiles to its proportions is strikingly well-executed, plus the nearby gardens are a nice spot for a nap under a deep blue sky. However, the Plaza Jemaa el-Fna being one cross-road away, the immediate vicinity of the mosque attracts a high number of scammers which are the same ones you'll find on the plaza itself, ready to grab your hand for some unwanted henna or to aggressively ask for you to hand out your orange juice (true story). The Koutoubia still is a top spot in Marrakech you shouldn't miss and to an extent, so is the Plaza Jemaa el-Fna,but you should be aware that all its highly-advertised authenticity is gradually turning into a tourist sham.   
We hope you enjoyed our picks and do not hesitate to share yours with us! If you don't know Morocco yet, we hope this list made you want to discover the pretty city of Marrakech and keep posted for our next articles.