Australia: crocodiles, flooded roads and ghost town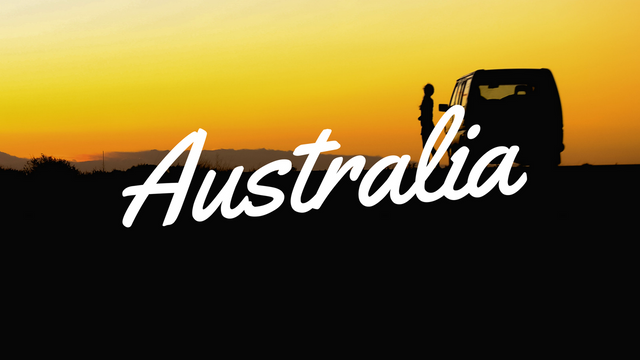 Logs were crashing along the surface of a raging torrent we assumed had been a road in a distant past. I took a deep breath, trying to ignore the dismal headlines in the papers about backpackers being rescued from a flooded road further south in the Northern Territory, and pressed my shaking foot on the accelerator pedal. The worn-out van moaned but its reverse wasn't working and there was no way but forward.
As the car started drifting away, with the current, I held back a cry and clung firmly to the wheel until the engine suddenly stopped, leaving us stuck in the middle of a deluge of furious water and uprooted trees. "At least there won't be any crocodiles here", Hedi said with a strained smile. Although we knew we were too far from the crocodiles' home that was Kakadu, we could not help but stare at the drifting logs a bit more intensely.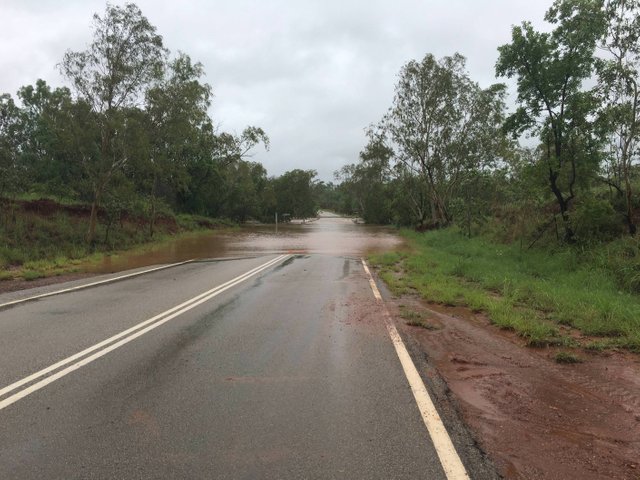 We took off our shoes and stepped into the muddy water to discover that it had found a way into the exhaust when a minibus appeared and a man came to us, asking us casually: "How ya doin mate?" We were not doing so good, obviously, but his thick Aussie accent sounded strangely comforting. Flip-flops in one hand, the man started examining the van before he broke the silence: "That should do". I jumped back behind the wheel while he was pushing the car, following his every instruction. Five minutes later, we had made it to the other side.
Looking at his fading silhouette in the rear-view mirror, we let out a sigh. Flooded roads had to be behind us now. The next day proved us wrong but this time we knew better than to rush at full speed into floodwater and just parked, waiting for a shuttle to take us to the Katherine Gorge. The place looked daunting, buried under a ghostly fog, and as rain had deterred all tourists, it felt like it belonged to us for a brief moment. We were dying to try the advertised cruise but once we had hopped in, threatening waves crashing on our shaky boat left us dying to put an end to this nightmare.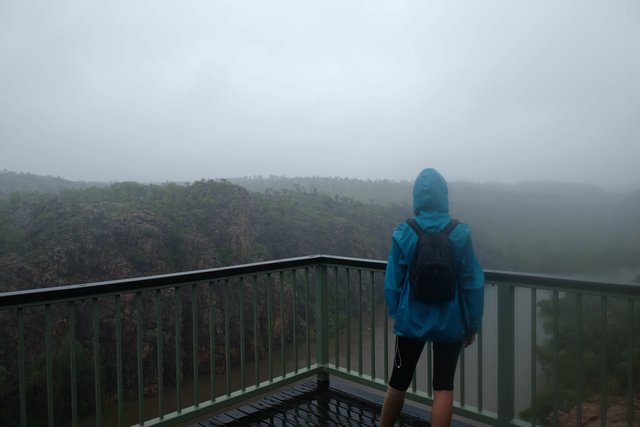 We could feel this road-trip would not be the long, quiet river we had expected. Perhaps the terrifying flight that had brought us back from a remote island in the midst of a rain storm had been sending us a warning. Leaving Groote Eylandt, on the eastern coast of the Arnhem Land, had been a relief after spending three months working as housekeepers at a resort near the mundane town of Alyangula, scrubbing toilets, washing local minors' work clothes covered in filthy manganese and rubbing dishes. We would not miss either watching out for venomous snakes and keeping out of the turquoise sea full of great white sharks and crocodiles. Yet, our comfy bed and air-conditioning, our hot meals every dinner and our nights out at the pub had not prepared us for what was to come.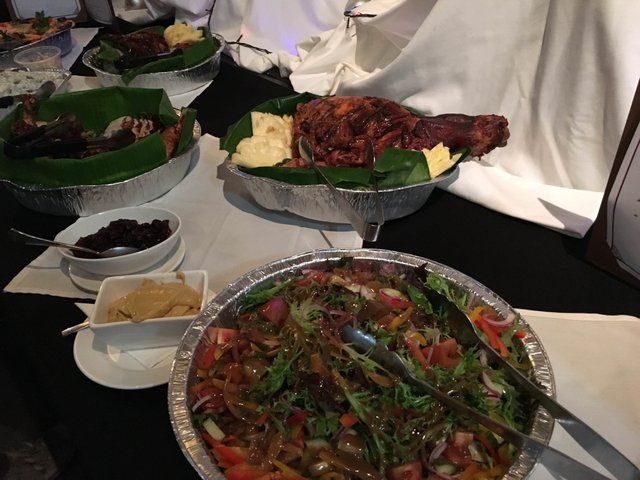 Our first days living the backpackers' dream seemed like an odd mix of raw excitement and nervous breakdowns. Hitting the road every morning to conquer the outback was magic but freedom came at the cost of our basic well-being. We would wake up in our wet clothes, wrapped up in a blanket that smelled like moisture before sitting on velvet seats whose stench would then be permanently left on us. The mere idea of a meal that would not be our everyday tuna sandwich had become laughable after our attempts at cooking noodles had failed miserably – the wind would always be stronger than the tiny flame of our gas cooker. Finding a place to spend the night was a challenge too, especially when torrential rain left in its wake muddy grounds that could get our wheels stuck.
After a week spent on the road, we had definitely given up on the slightest notion of comfort. Finding a sink at a public restroom to wash our hair was the kind of small victory that deserved celebrating and so was the cold baked beans sandwiches that would replace our routine bread and tuna every two or three days. Sometimes, we would even find a sheltered rest area along the highway. We had adopted the Wet, or perhaps it had adopted us. The vastness of the outback seemed more familiar with each passing day and floods less intimidating, even when we found the queen of all flooded roads.
Newcastle Waters could not have been a more appropriate name, we thought, as we drew closer to that ancient cattle station north of Tennant Creek and discovered that water had submerged the only access to the ghost town. We parked as far as we could and a short walk later, there still seemed to be no end to the flood. A sound behind us almost made us jump before an Indigenous father and his son emerged and entered the water, barefoot. Our eyes widened in disbelief, then with the look of two school kids caught acting silly, we took off our shoes and rushed into water as high as our thighs. Newcastle Waters was probably not worth crossing this half-a- mile long river with its depressing grey barns covered in half-torn posters but it was the heart of the outback too.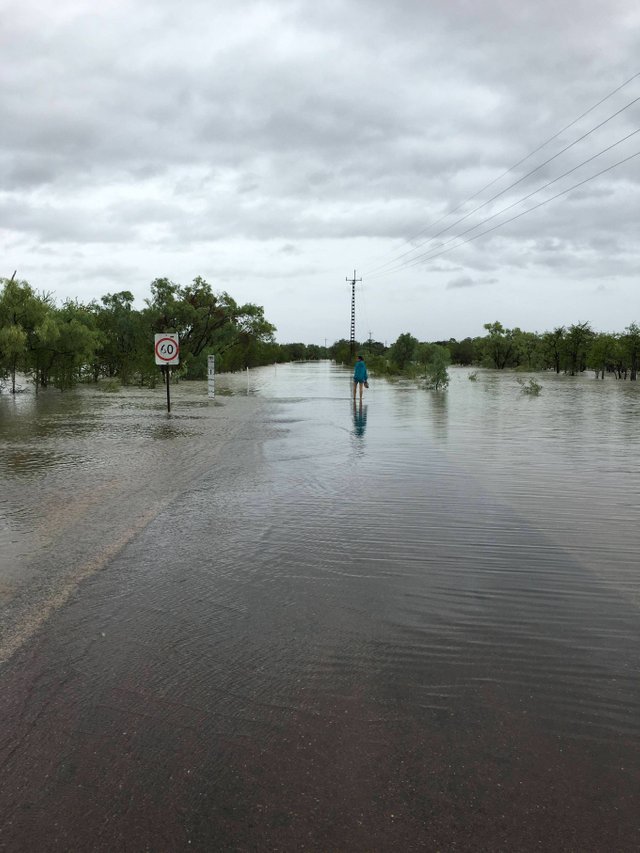 It was another week before a ray of sunshine struck our windshield one morning. As we wandered around the unusually shaped orange rocks of the Devils' Marbles, on the side of the Stuart Highway we hadn't left for 1300 miles, a warm meal could not have uplifted our spirits more than this tiny square of pale blue sky. Hitting the road again, we waved at the backpackers on the other lane driving straight into the Wet, who were probably as unprepared as we had been but were in for an adventure, that one was for sure !