There's something about clear rivers...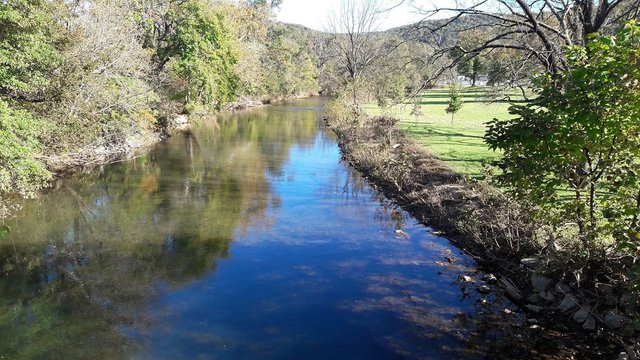 I was just commenting a lot about how impressed I was with the local library in this town (by the way this is not a big place - 40,000 people or so) and on my walk to the library I went across a bridge and saw this.
It might not be the most amazing place but I just really enjoy clean rivers and i walked along this one for quite a ways since the local municipality had a nature walk of sorts. I would like to come back and see it again when the trees were changing colors.
I am not a great photographer and you don't need to pretend as though you see some vision in this photo. Maybe one day i will try to make some good shots and actually get a decent camera. In the meantime, as silly as it may sound, rivers really do it for me :)