Ao Nang is a popular beach area in Southern Thailand and much like other parts of Thailand, it is also known for its wide variety of nightlife. In this first section i will focus on the live music portion of it.
One thing to understand about Ao Nang and really anywhere else in this country is that there many many places that claim to have live music but unfortunately a vast majority of it isn't any good. Sometimes it is just a dude with a guitar that doesn't really know how to play the songs and also can't pronounce English very well. There also seems to be a certain songlist that is played by people that don't really know what they are doing. If you hear "Wonderwall" or "Zombie" played you are probably in one of those places.
I'm going to focus on the places that have full bands that tend to be the best in the beach area.
Longhorn Saloon
One of the longest-running establishments. Longhorn Saloon has actually relocated twice. This is because the rent situation in Ao Nang is relatively out of control and if you follow my stuff you will have heard me state that if your business is successful you can expect the rent to get jacked up. This was the case with Longhorn. They are now located in RCA plaza, if you ask any taxi or receptionist where they is, they will know.
The band here is extremely talented and focuses mostly on classic rock and country music. They have multiple singers so the variety is very good. Beers are also quite inexpensive here. I don't drink cocktails for the most part but they are probably around $7 each, which to me is a bit much.
Full Moon Bar
Located at the other end of the beach, Full Moon Bar is a very open and airy establishment and the band simply sits up at the bar, which serves as their stage at night.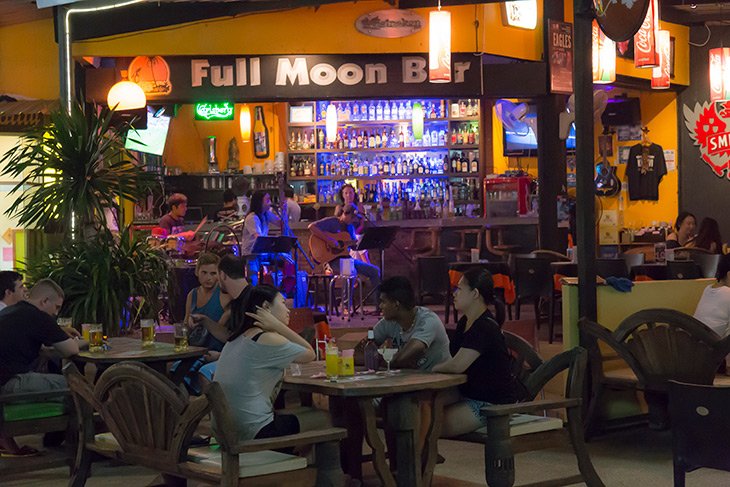 Now, I am going to be honest here, the band as a whole isn't the best, but the singer / lead guitar player is INCREDIBLE. Anyone that can play anything written by Dire Straits is truly top drawer in my book and in my mind, his presence makes a trip to Full Moon worthwhile.
Roots Rock Reggae
This is argueably the most popular place in town and many times the crowd will expand out to the street where plastic tables and chairs are set up for the extra customers. This is a massive violation of fire code but like most laws in Thailand, nobody cares.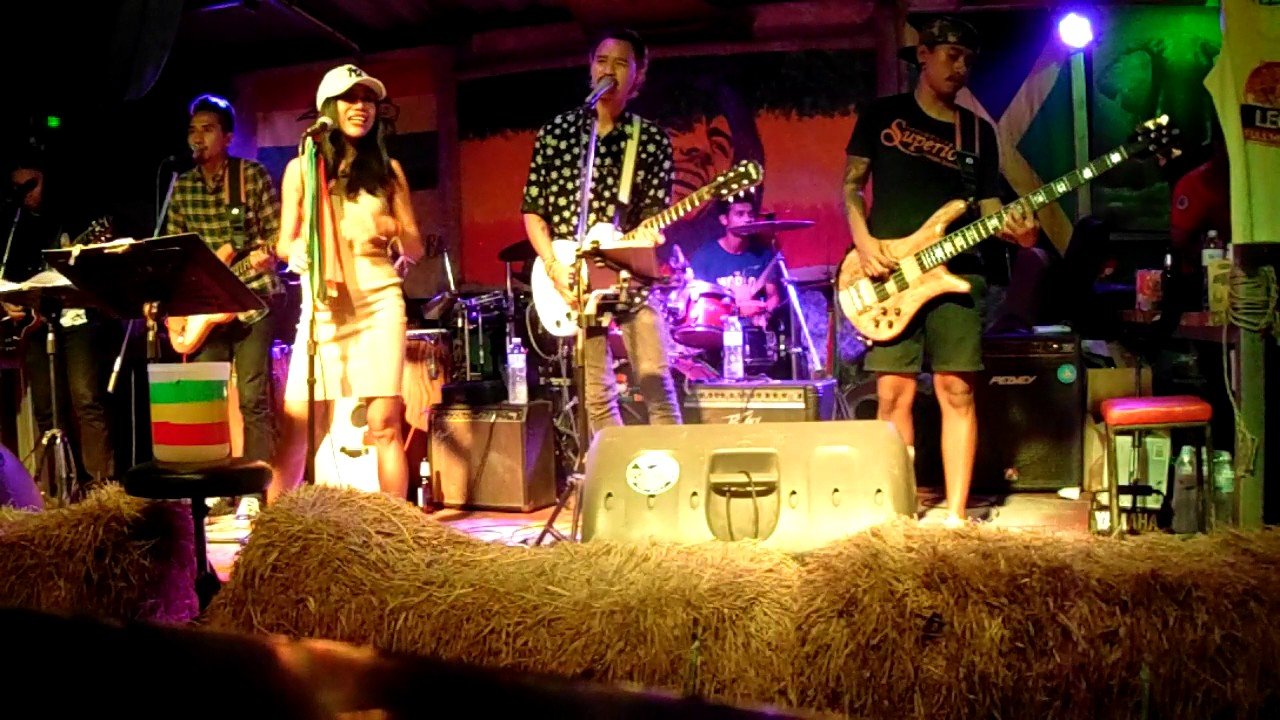 As the name would suggest the band plays reggae exclusively and they do it very well.
Boogie Bar
I've saved the best for last. Boogie Bar has a very strange setup but it actually works. The bar is in a walking street, so the band is actually on the opposite side of the walkway from the seating area.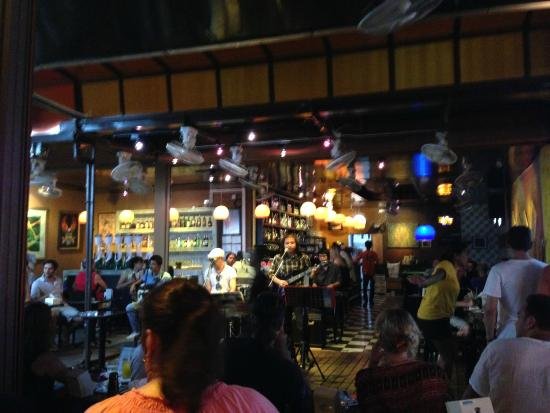 I don't know if you can tell from this picture but trust me, there is a walkway there. The seating is comfortable, there is plenty of staff, and the Finnish owner is a big fan of whiskey so there is a massive selection of them. The draft Leo Beer is always "buy one get one free" so you can get a liter of ice cold draft for 250B which is about $8.
This is, bar none, the best band in Ao Nang. They have multiple singers, and every musician really knows what they are doing - they are all extremely talented. Get there around 11pm and one of the singers will likely be drunk and this makes their performance even better as she tends to wander into the crowd and sing from your table. I don't know how the rest of the band feels about this but I think it is hilarious when she occasionally forgets to bring her microphone back to the stage with her.
If you only had time to visit one of these places I would definitely go for the last one.
Well, there you have it. If you find yourself in Ao Nang now you know what to do. You will have no difficulty finding any of these because there is only one road here. haha
Thanks for reading.