Today night we arrived in Tbilisi the capital city of Georgia!
I heard a lot about this country and wanted to come here because everything what I've heard before sounds to good to be true.
After nearly 24 hours here I want to share my first overwhelming impressions with you.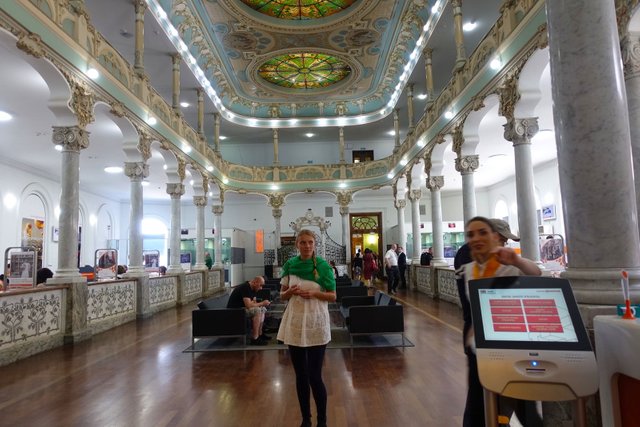 Dora and me at a bank branch to open a personal account
Everything is easy here
Last time when we arrived in Istanbul, Turkey me and my girlfriend had to wait 2 hours at the customs to get one visa stamp into our passports -.- It was annoying! We had the same in different countries around the world before and at most of them we had to wait to long at customs..
Here in Georgia we just waited 5 minutes and we got our one year visa!
Yes, you heard right: 1 YEAR of visa!
The visa policy of Georgia is amazing and nearly every country of the world is able to get a one year visa here!
Watch out if your country is also in the boat (all green countries get 1 year visa):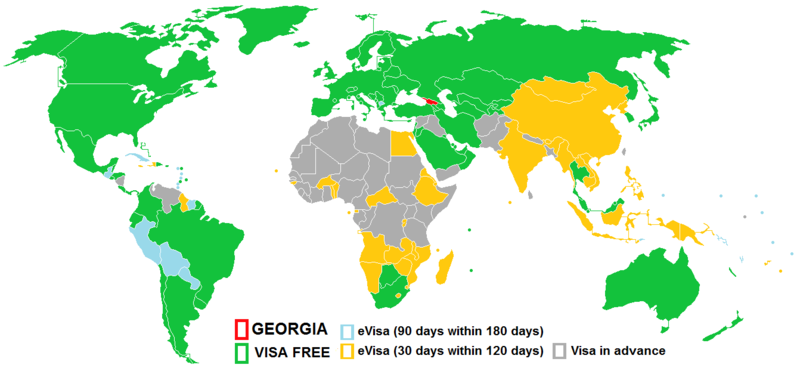 Here you will find the full visa policy of Georgia ->
For me the first impression was: Wow that's fucking easy to get into the country..
Not only the customs are easy to deal with, even opening a bank account just takes 5 minutes.
Today we visited a lot of bank branches because we heard how easy it is to open a account here. I thought, that cannot be true..
But it is ;)
You just need a passport nothing more and in 5 minutes your account is open and ready to use. You will get your Visa or Mastercard the next day :P
Tomorrow we will open our personal account here and also one term deposit account with 11,5% interest per year. I wrote a article about it here ->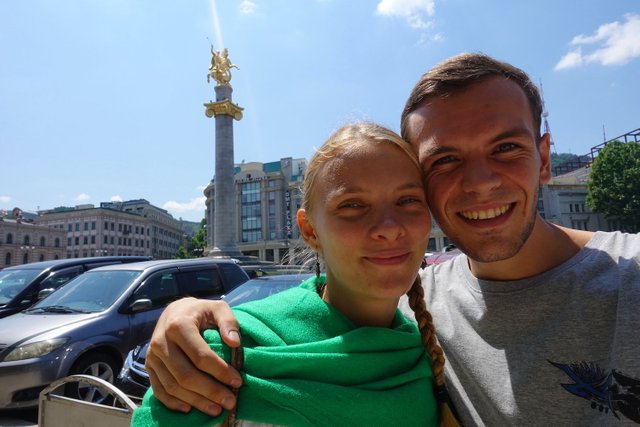 Dora and me at Freedom Square, Tbilisi
The "Pay Box"
I never saw something like this before. Every 100m you will find a lot of pay boxes from every bank here in Tbilisi.
At this pay boxes you can pay literally everything. Top-up your phone, pay your utility bills, pay taxes, transfer money, pay with Bitcoin, pay ....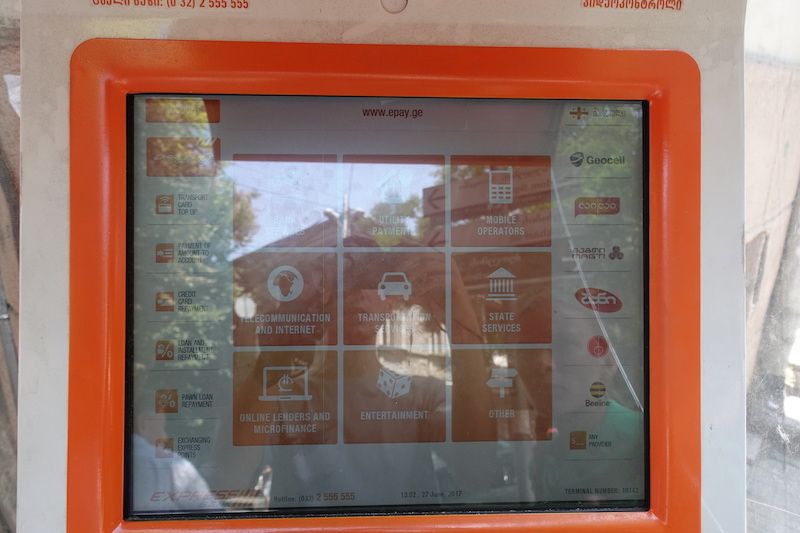 Really you can pay everything at these little machines :D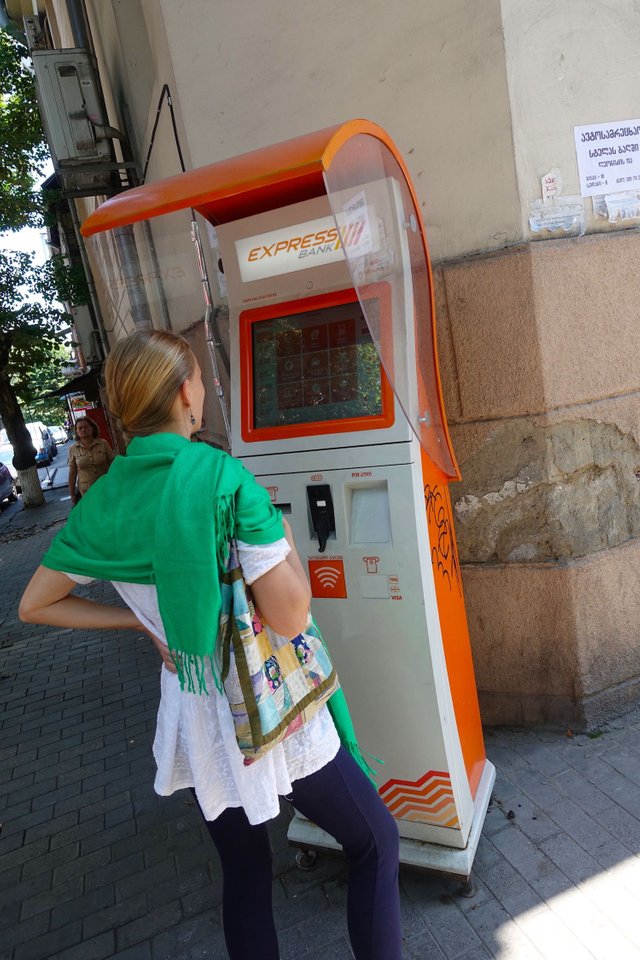 Dora in front of a pay box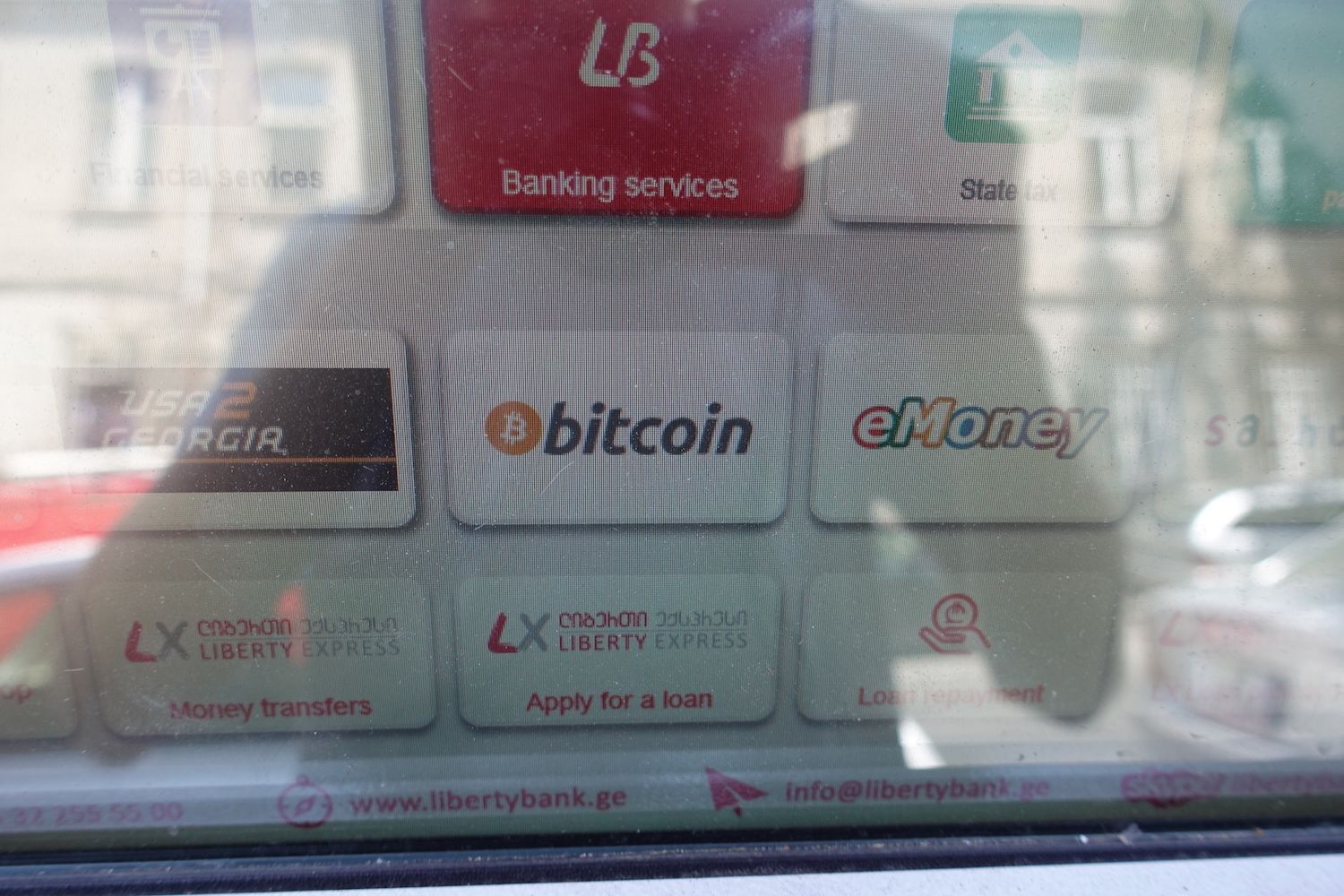 At the pay box of liberty bank you can also pay with Bitcoin
The people
As soon as we arrived our host welcomed us and picked us up at the airport. She just waited for us. Our plane landed at 3:05 am..
Georgian people are heartbreaking friendly and very hospitable! We feel safe and comfort in this country :)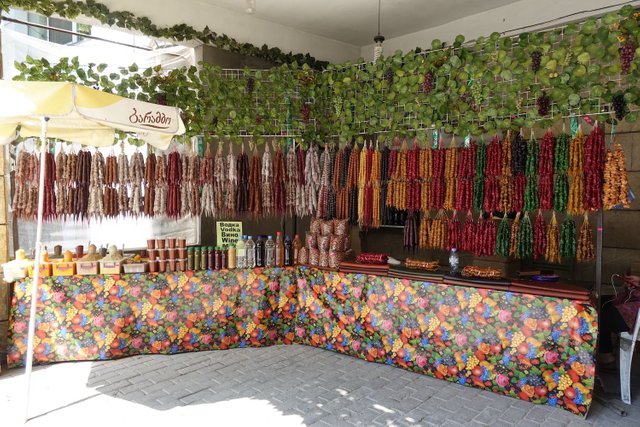 Churchkhela is a traditional Georgian candle-shaped candy. The main ingredients are grape must, nuts and flour.
Have you every seen how Georgians dance? No?
You have to watch this:

The city
Tbilisi is a clean and modern city. Here and there are very old houses, especially in the old city. For my first impression I like the atmosphere here.
You can drink a lot of very good wine, can enjoy delicious food and there is a good nightlife. On top all this is really cheap :)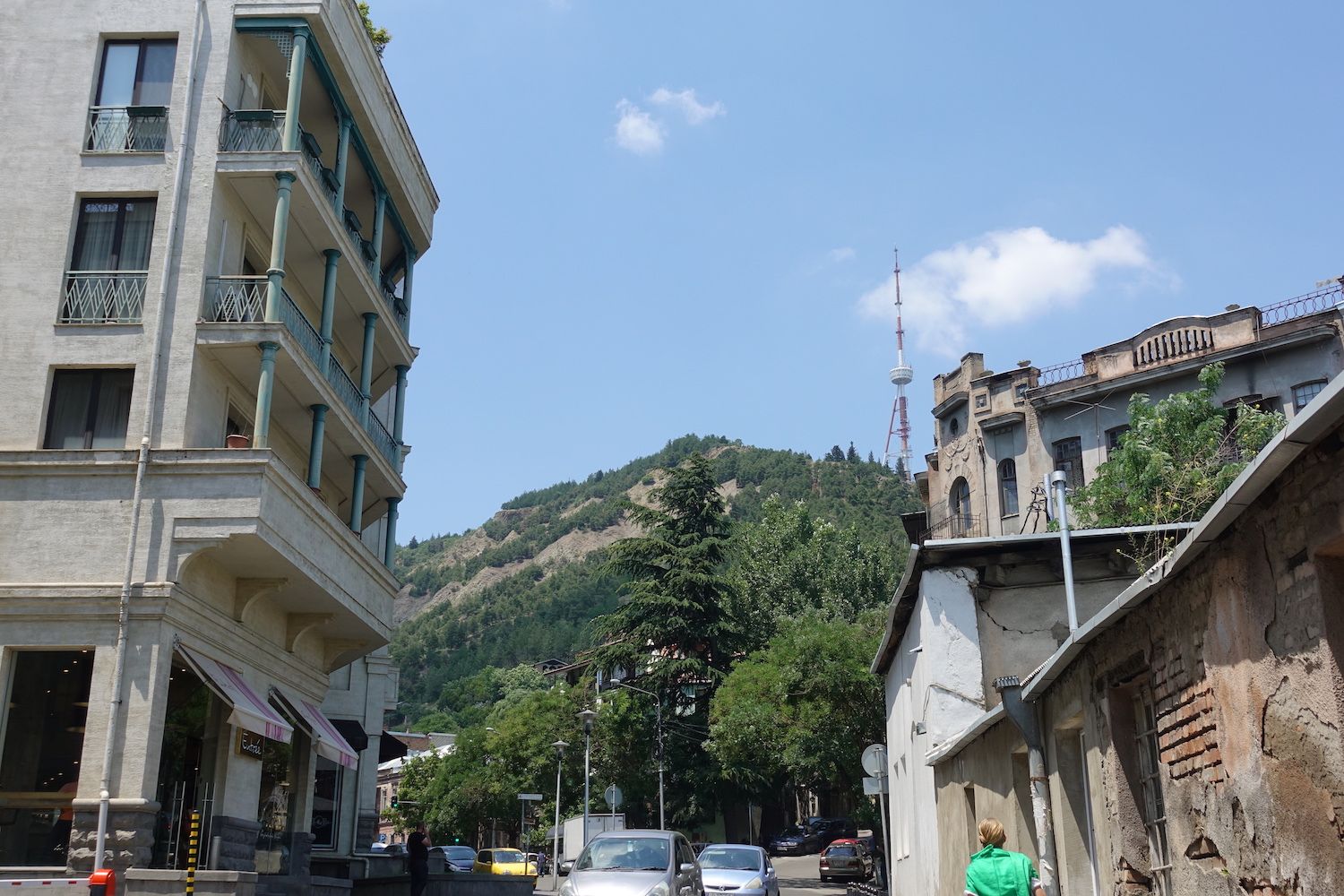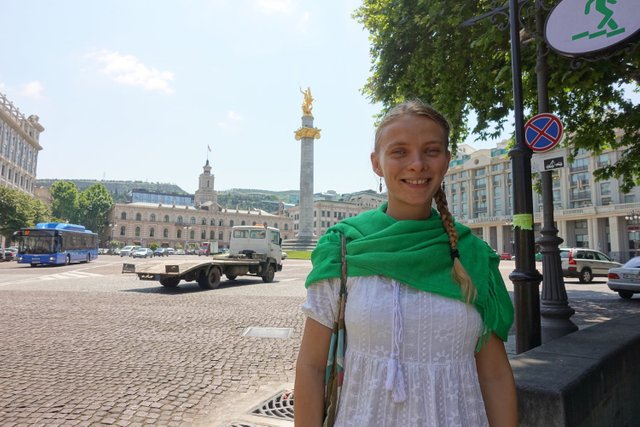 In the next days I will write more about Georgia and it's people :)
So stay steemed :P