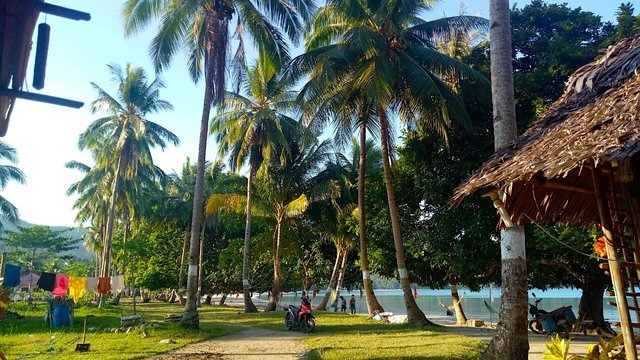 A few days ago I had a real adventure in the Philippines. My day started not so well and I was in bad mood but what I was about to experience is making me happy again and again if I think about it.
In the middle of the day, I decided to move out of the city to drive to a remote place. I was thinking about to find a new beach I haven't been yet to.
So I was just driving around the island not to know where I will end up :D
After a few hours of driving, I came to a street where I was thinking that it could maybe end up at the beach. I had no internet connection to check the map. So I decided to drive down and met some locals there.
They told me to drive through a private area and after that, I will end up at a secret beach. They asked me why I am here because at this place no tourist will come.
After telling them my story I drove to the beach where the next local people came to me.
They were surprised to see me at their beach and seem very happy about it. We talked a lot and they offered me food, coconuts and a lot of other things.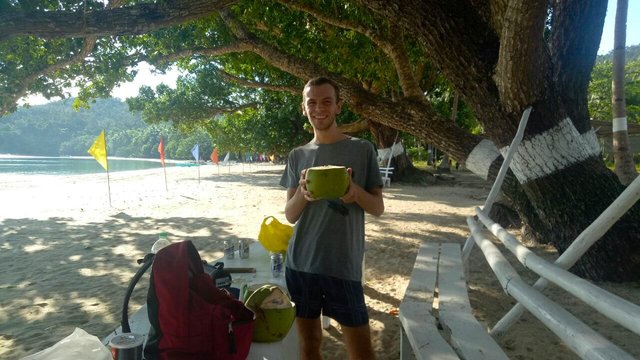 It was amazing to see that they offered me so many things and they were not asking for money or anything else.
After a few hours of talking, they asked me to come over to their house because they want to start cooking. I agreed because I wanted to see where they are living.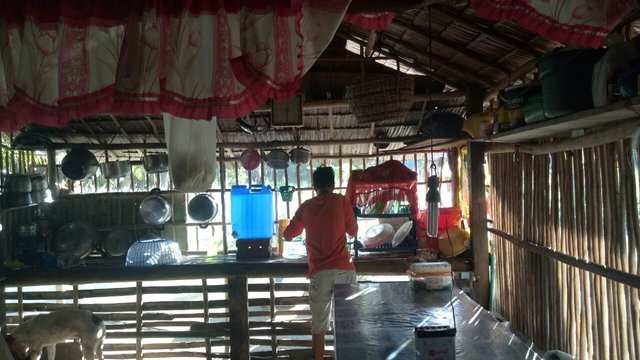 The house was a basic but beautiful bamboo and palm hut. Here they are living together with a lot of animals.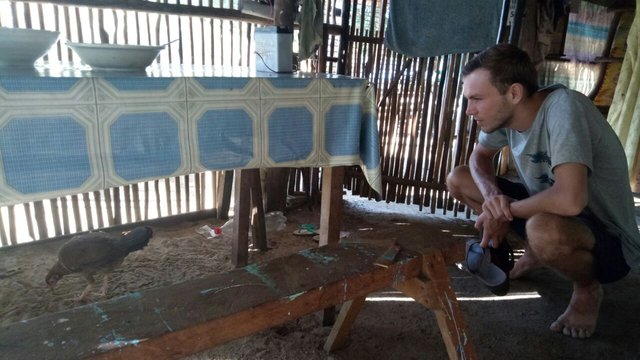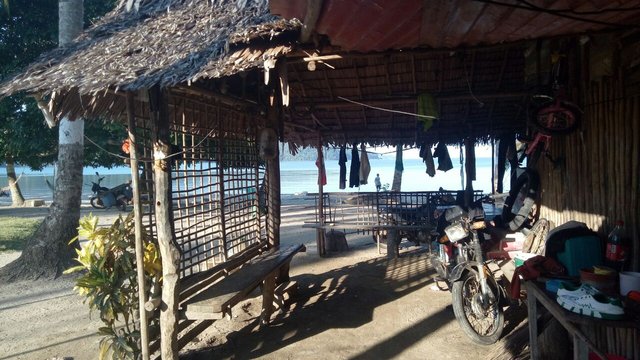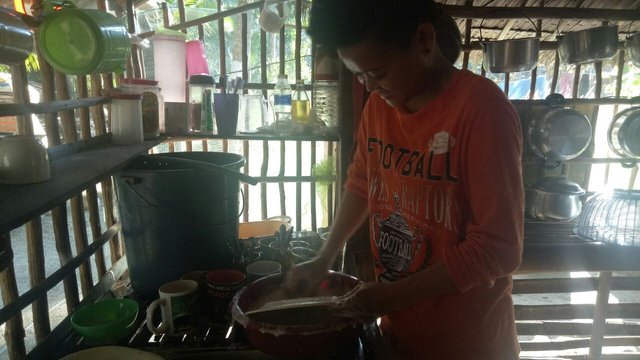 After showing me around they started to cook.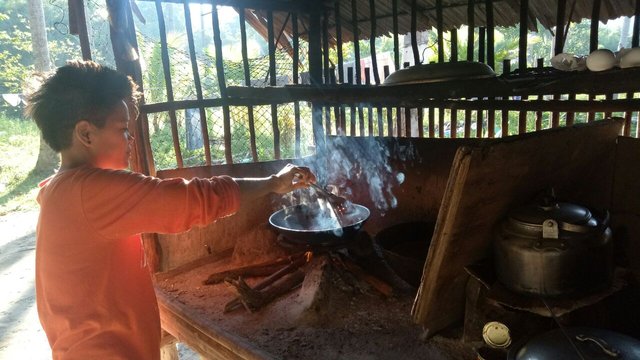 They invited me to dinner and I said: "Wow I never experienced such a beautiful day in my life. I don't want to go home now."
After that, they looked at me and reply: "Oh no problem! You can sleep here if you want!" :D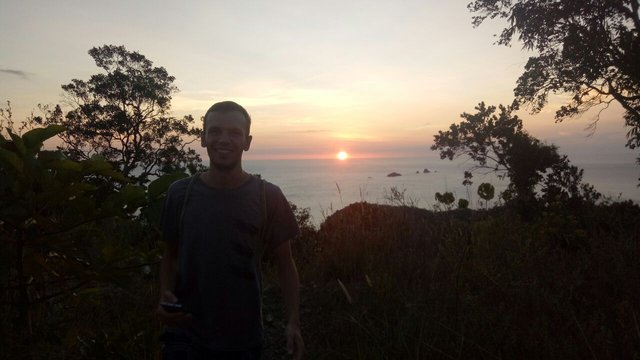 We went up a hill to enjoy the sunset
I decided to do that and they offered me a place on a veranda of another house. I was just falling asleep next to the beach.
This was how I waked up next day: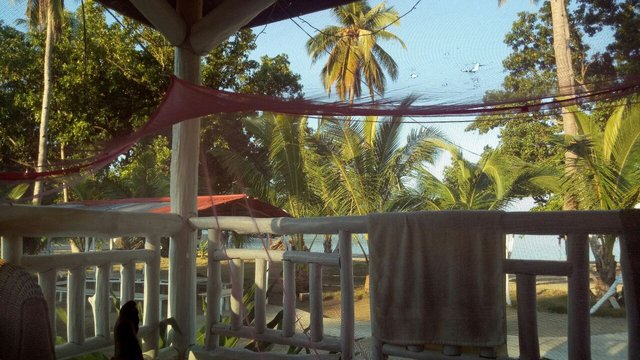 I was already awake at 6 am and decided to walk on the beach.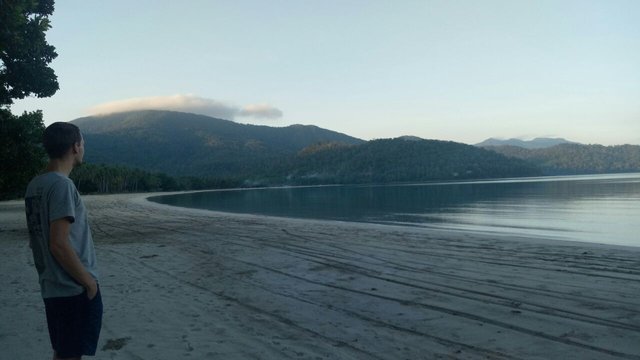 Nobody was here, just me and one local. It was an amazing morning..
After some time the other locals came and they told us to have breakfast.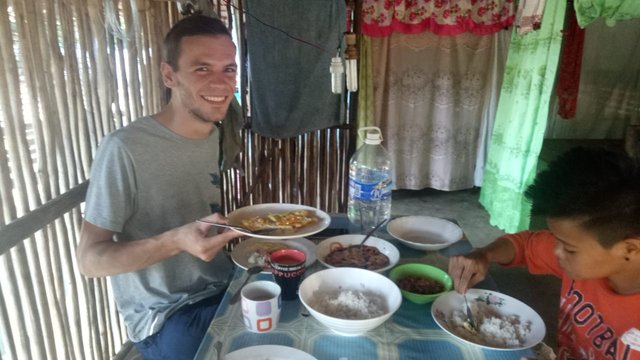 After that, they want to go fishing with their little banca boat and asked me if I want to join. I agreed after thinking about it.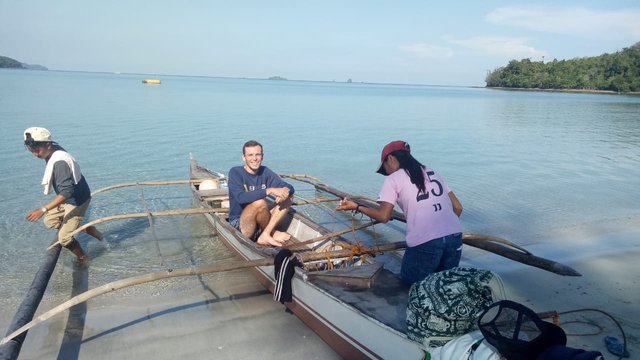 This was our small boat without any protection against the sun. I borrowed me some clothes to protect myself.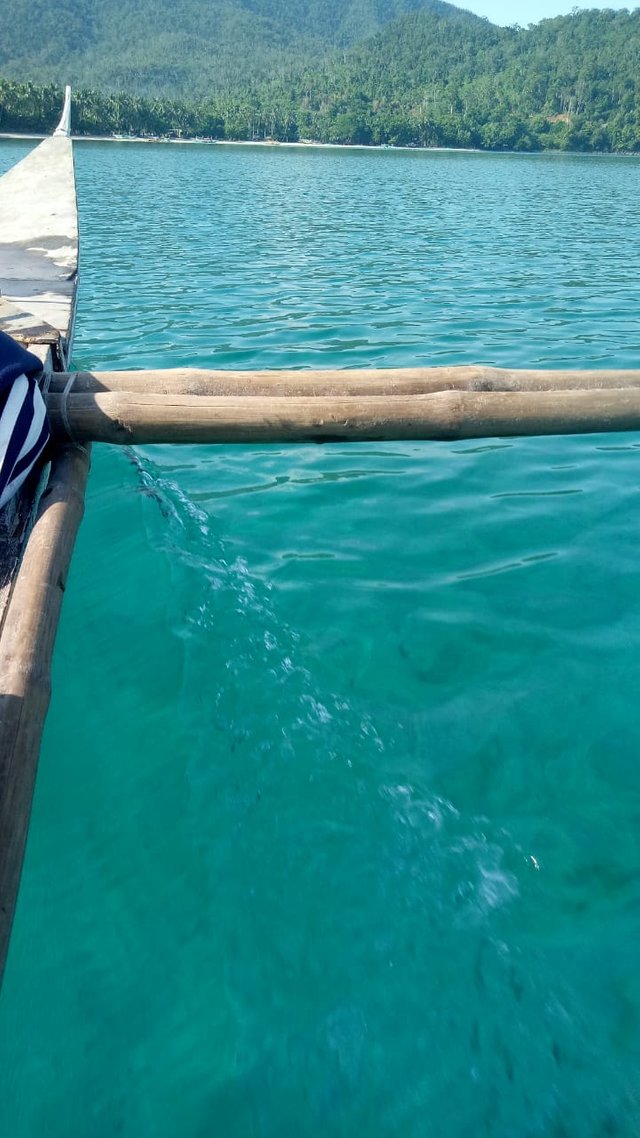 On the way, the water was crystal clear. It's easy to see 6-8 meters down to the ground.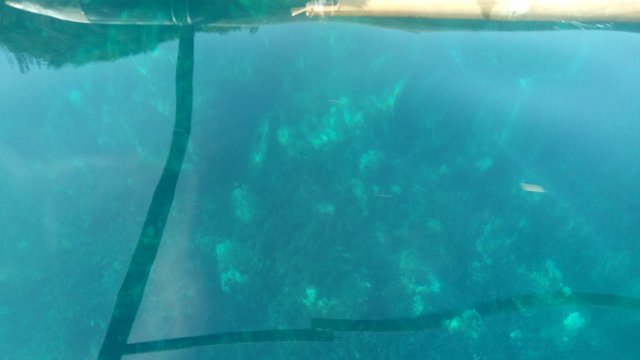 We ended up at their place to fish. It's about 20 meters deep and a lot of bamboo trunks holding big fishnet together. I was thinking about how this construction is working.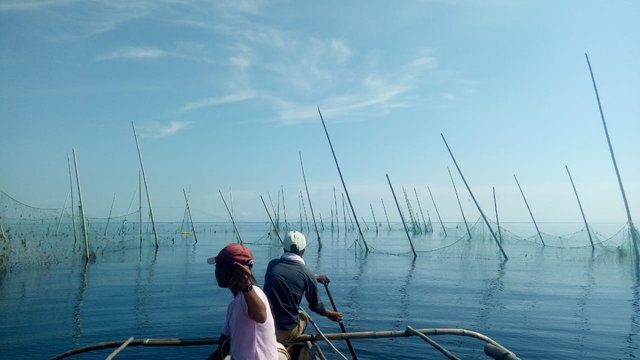 They told me to start fishing. I had no idea how to do it but they showed me how. After some time I caught my first Filipino fish :D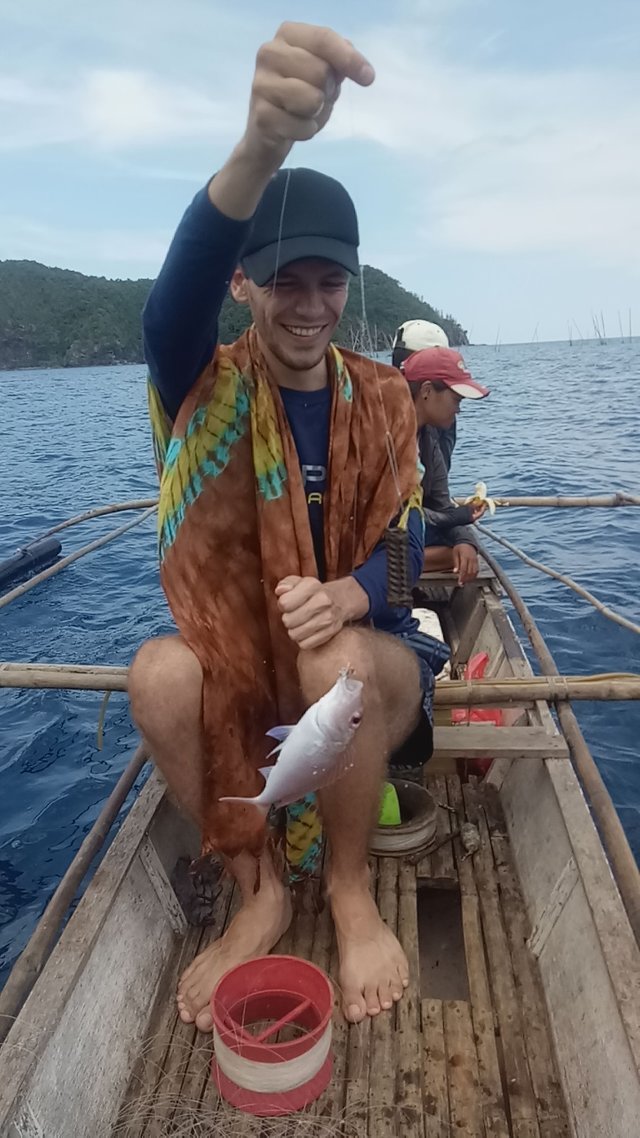 I was able to catch 3 different fish.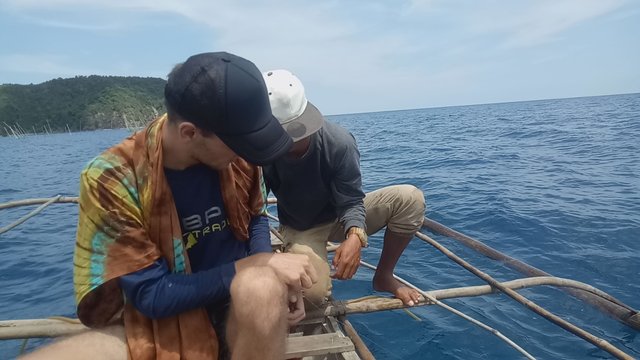 Conclusion
Even if your day starts very bad, you will never know how it will end up.
For me this trip was life-changing. I learned how to catch my own food and saw happy people. It shows me that if you are open minded your home is everywhere on earth. We all coming from the same roots :)
Also, I realized why some people in third world countries are happy even if they have less.
If you live in a paradise like this and mother nature will give you everything you need, there is no reason to be unhappy <3
Greetings from the Philippines!