DOES ANYONE KNOW THE STORY ABOUT THESE LOST SOLES?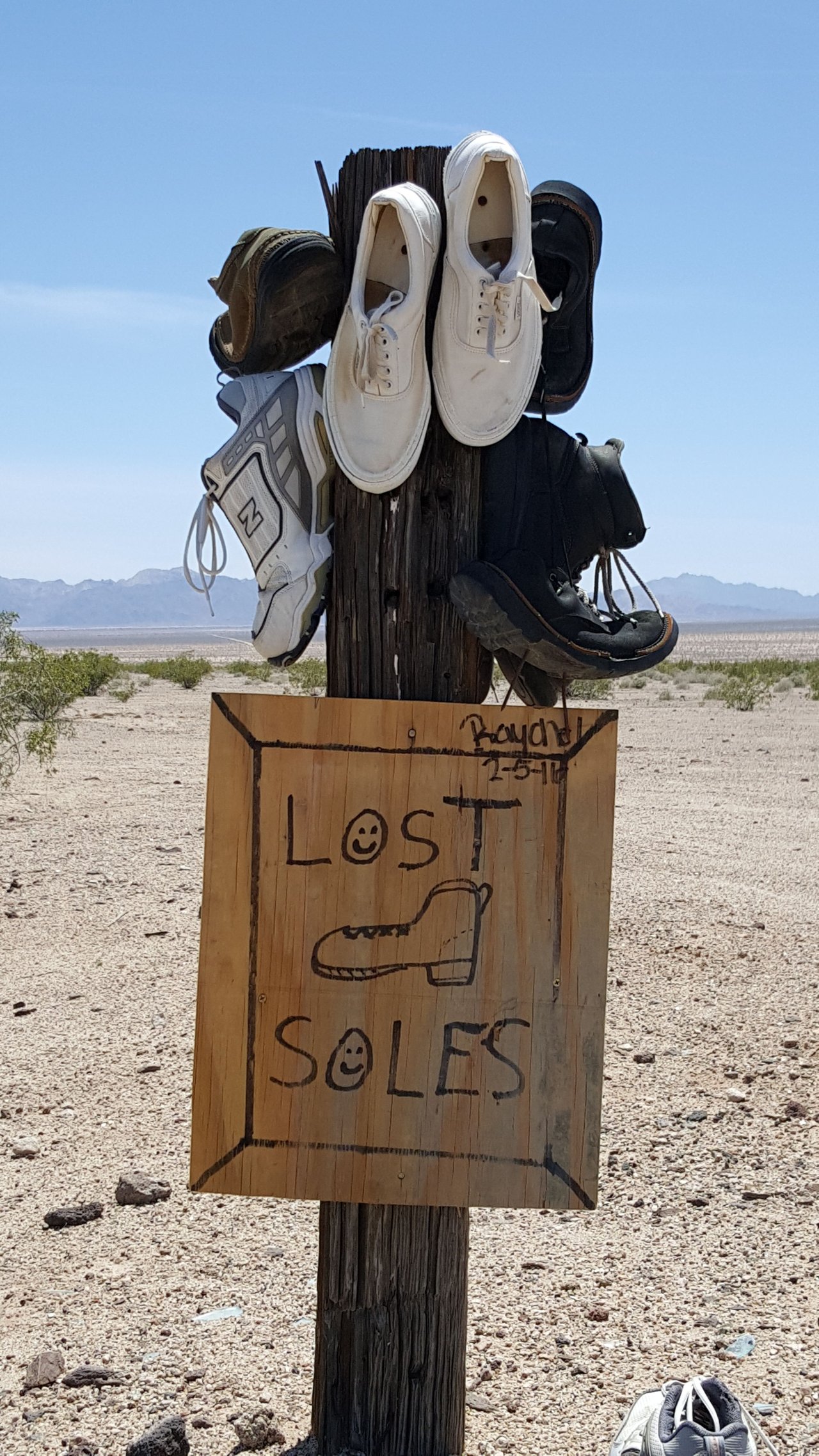 On the road towards Joshua Tree we came across these lost soles in the middle of nowhere. Thousands of shoes tied to fenches with nothing else around.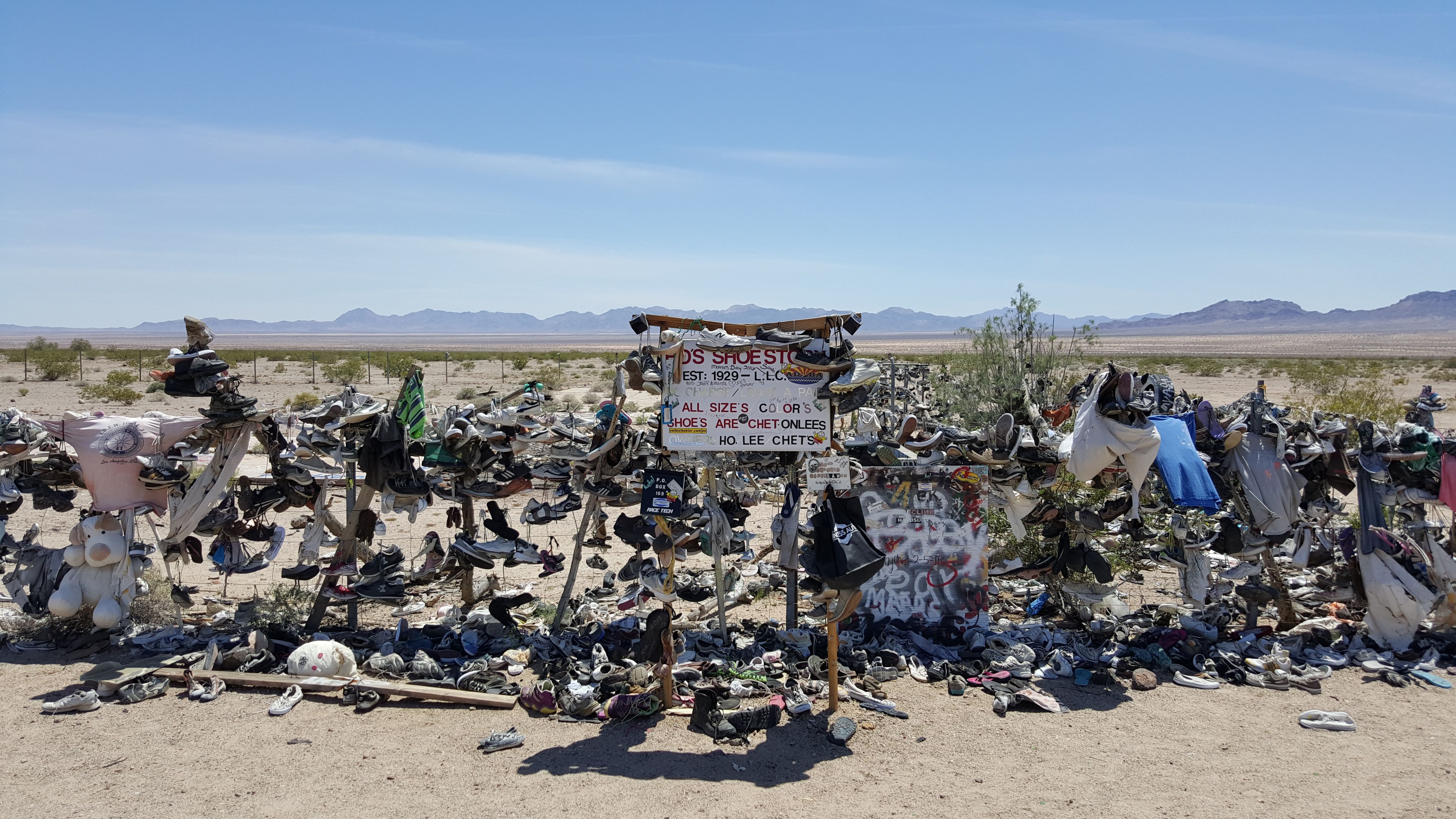 We think it maybe once have been a shoestore, but the place looks off. There is absolutely nothing around!
These kind of mysterious things is what makes travelling so amazing. You'll never know what you wil find when you start to wander.
If you know how these lost soles once got there, or have an idea, please share your knowledge.
A great thank you for upvoting. It is really appreciated.
If you want to know more about our adventures please follow us.
Have a great day and remember.. Always GoCoconuts 😉