Paintjob anyone? If you ever get the pleasure to visit Indonesia, then make sure you put Flores and Mount Kelimutu on your itinerary. This vulcano with its 3 colored lakes looks like someone has dropped buckets of bright paint in them. It is one of the most surreal and wonderful things we have ever seen. Mother nature has outdone herself here! It's amazing!
We can definitely recommend getting to the top before sunrise. There was only a handful of people there and watching the sun rising up and brighten the color of the lakes is gorgeous.
During hours of enjoying this beautiful scenery we took tons of photos and this one is our favorite.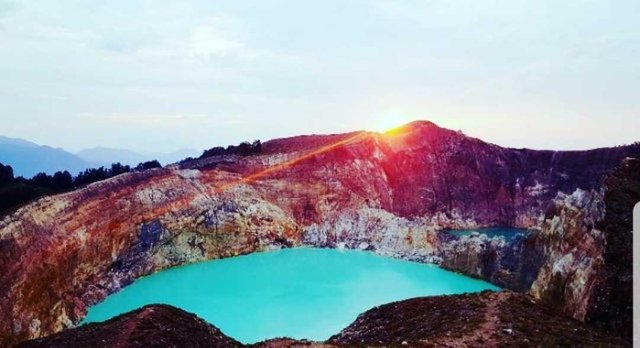 Ofcourse we also had to do this love-bird shot and it turned out nicely. At least that's what we think 😉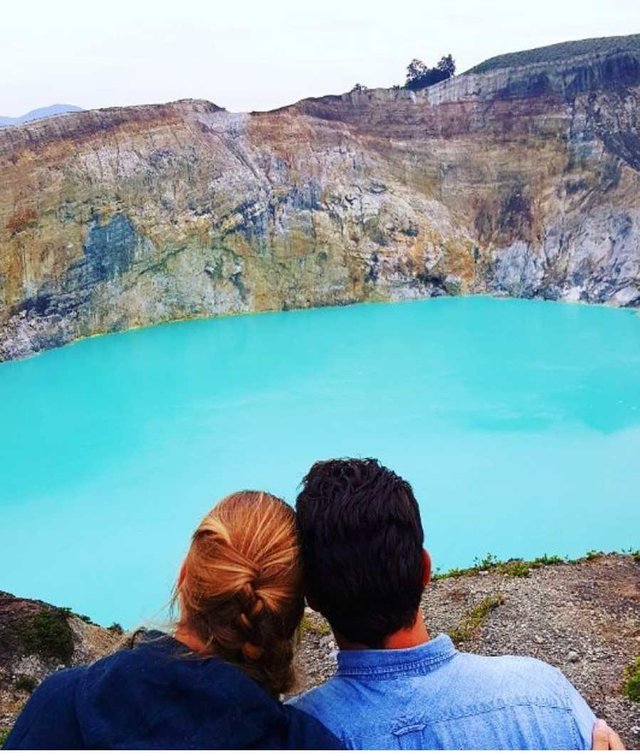 When visiting Mount Kelimutu consider staying at the town called Moni. This small village is situated almost at the foot of the vulcano and makes a good base.
Have you ever visited Mount Kelimutu or a similar wonder of nature? We would love to hear about your experience!
Have a wonderful day and remember.. Always GoCoconuts!😉
Photos taken with our Olympus camera and/or Samsung Galaxy Smartphone