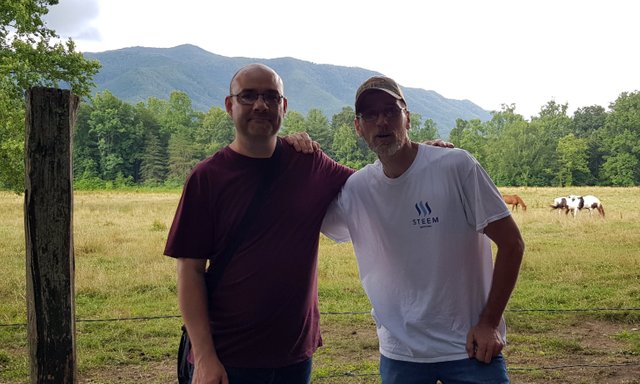 Following The Writers' Block meeting on the morning, and lunch at the Golden Corral, we headed out of town to Codes Cove in the Smokey Mountains National Park. With the intention of getting to know my
@noblewitness
partner
@sircork
better, I traveled in his car with canine company provided by Thor and Rayray. Everyone else jumped in
@rhonda
's rental car.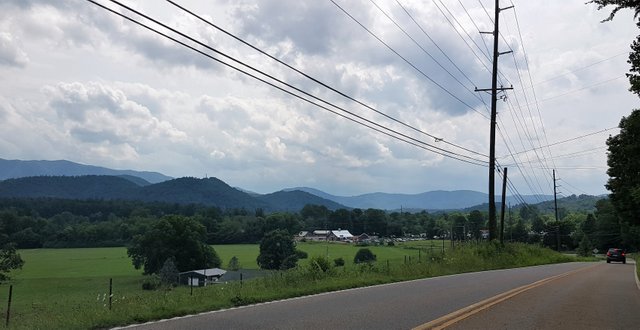 Mile after mile of wonderful views trundled by as we slowly began our climb up the mountains through thick forests and past rivers and creeks.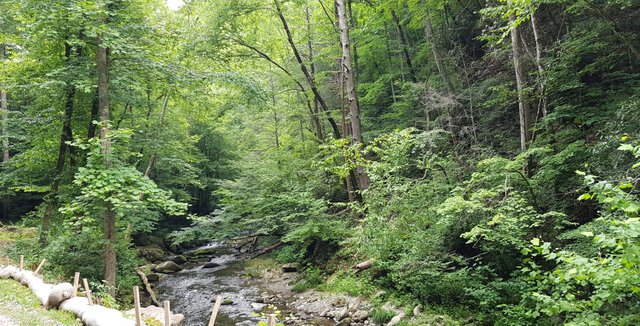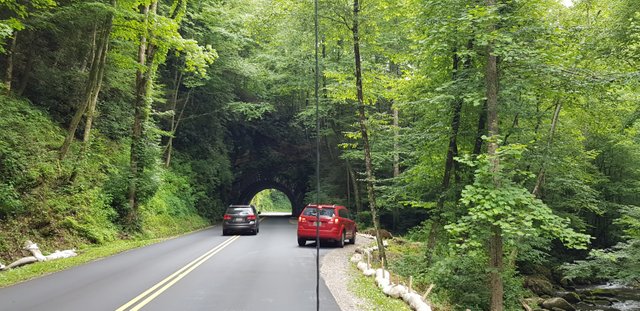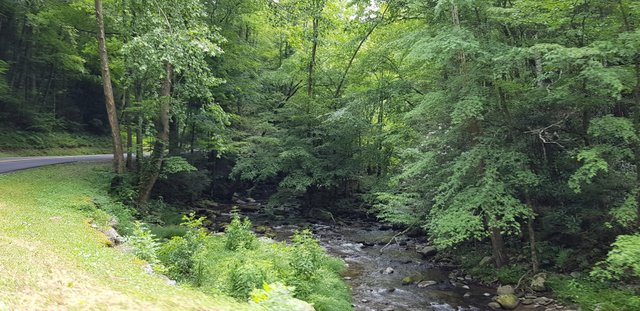 As we entered the National Park we made a stop to stretch our legs next to a field full of beautiful horses.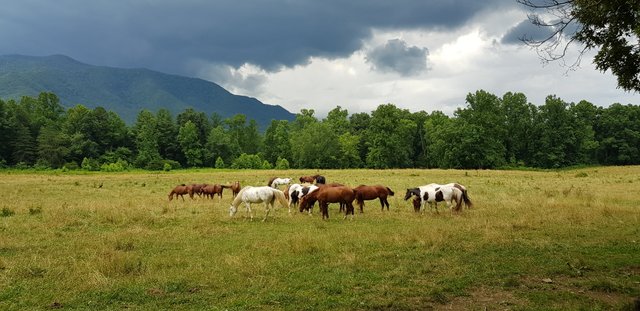 Seeing the clouds in the distance made us worry about a change in the weather, but we were lucky. Of course, I played the tourist and took every opportunity to snap as many photos as I could.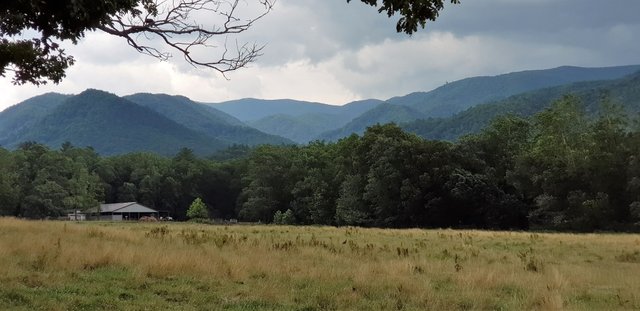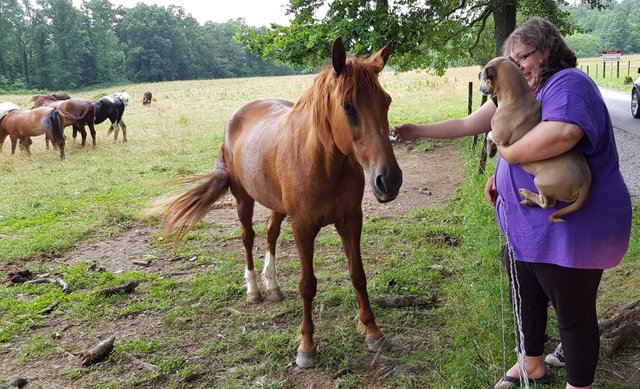 @Rhondak introduces Abercrombie to a horse. @Catherine813 provides what looks like Rhonda's third arm.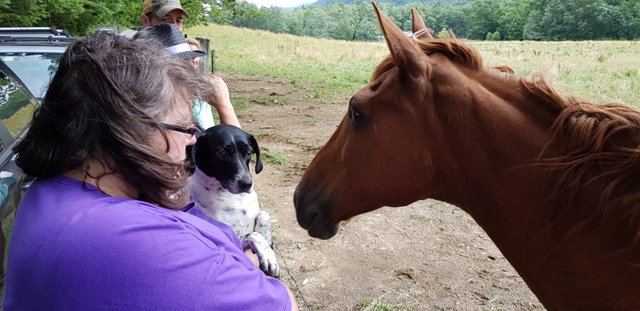 Doggo says nono

Click me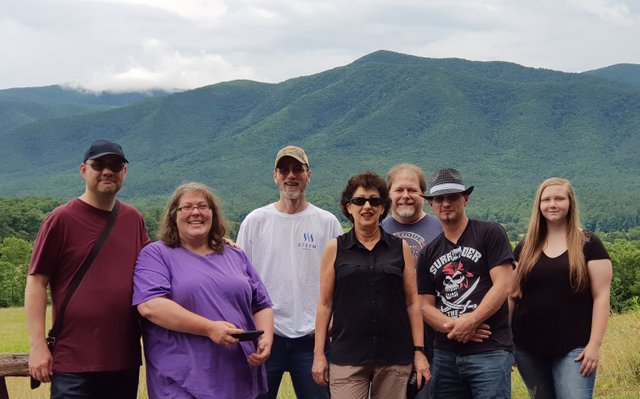 Me, @rhondak, @sircork, @jayna, @sk43, @enginewitty, and @catherine813
As we got back on the road, I kept an eye out for wildlife in the fields and the forests.
Suddenly, I spotted a dark shape in a field off to our left. Yes, I have the pleasure of rubbing it in with @sircork that, although I had only been in the US a few days, I saw a wild bear before himself, even though he has lived there most of his life. Yes, I will probably mention this every time we speak.
It's hard to tell from this shot, but slightly off center is a black blob. My phone has 2X optical zoom, which came in handy.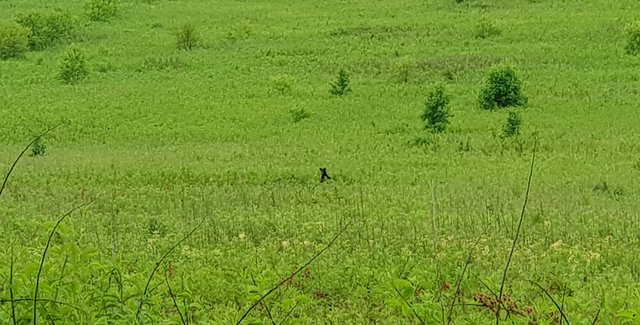 Click to see full-screen bear.
Some of us were not quite tall enough to see the bear, which was sat picking berries from off bushes.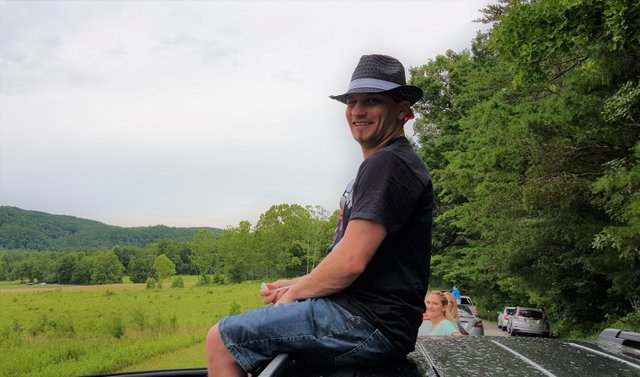 @enginewitty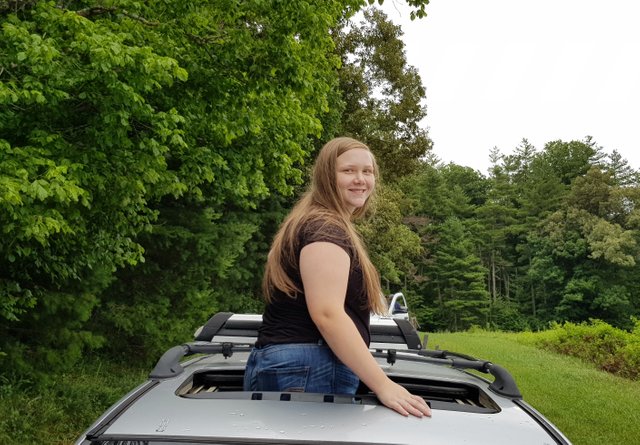 @catherine813
We set off once more, seeing wild turkeys and catching glimpses of deer. Suddenly,
@sk43
hit the brakes in front of us and almost dived out of the car as he spotted this fellow walking along a bank to the left of us.
To our surprise, the bear decided to cross the road behind our vehicles.
Technically we were had all committed a felony as the signs around the National Park insist that visitors should not be within 50 feet of the wildlife. As he decided to cross the road, we decided to blame the bear, should a park ranger come along.
Once the bear had disappeared into the bushes we set off again and stopped off for comfort breaks, and to do a little souvenir shopping.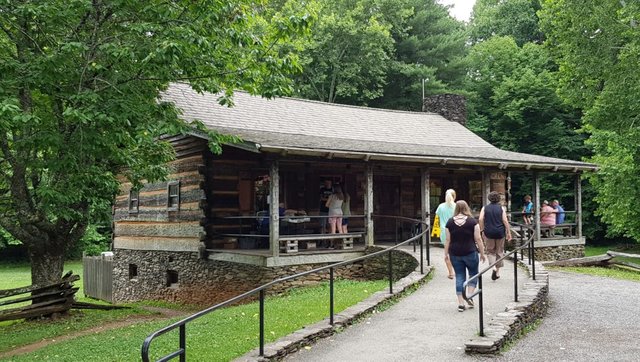 Free samples of moonshine were offered as we entered, but I bought a stuffed toy bear for my grandson instead. His bear is now called Hank - because why not - and he has to take him to bed every night.
Around the area, we found some olde worlde buildings. Old in terms of American history, teenagers when compared to the age of some UK buildings I have lived in. It was here that I spotted a wild Witty.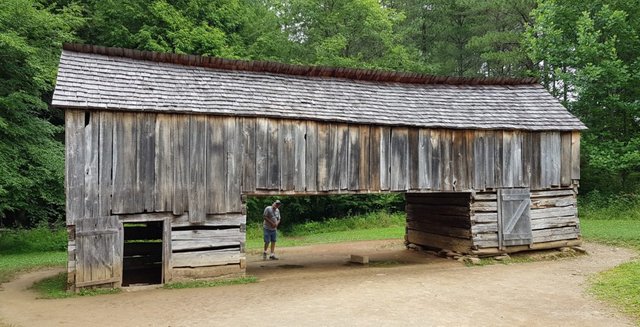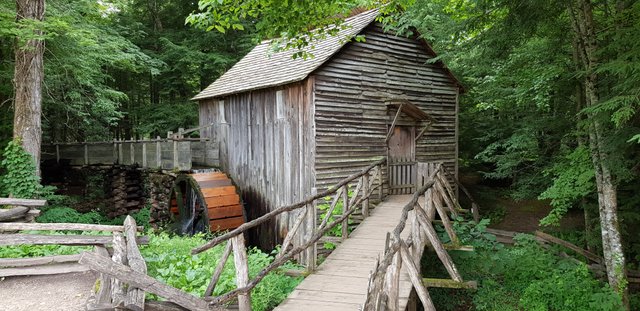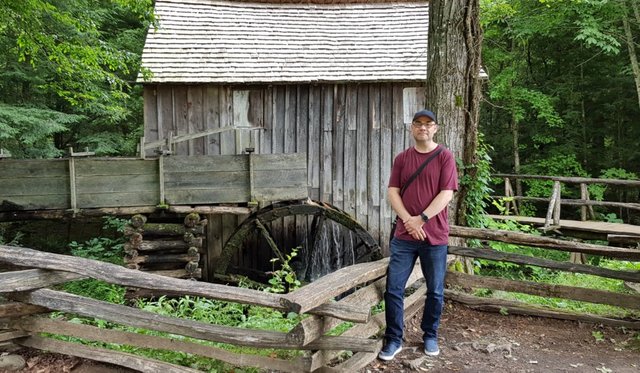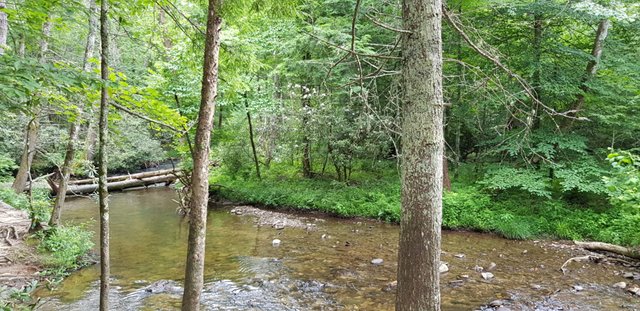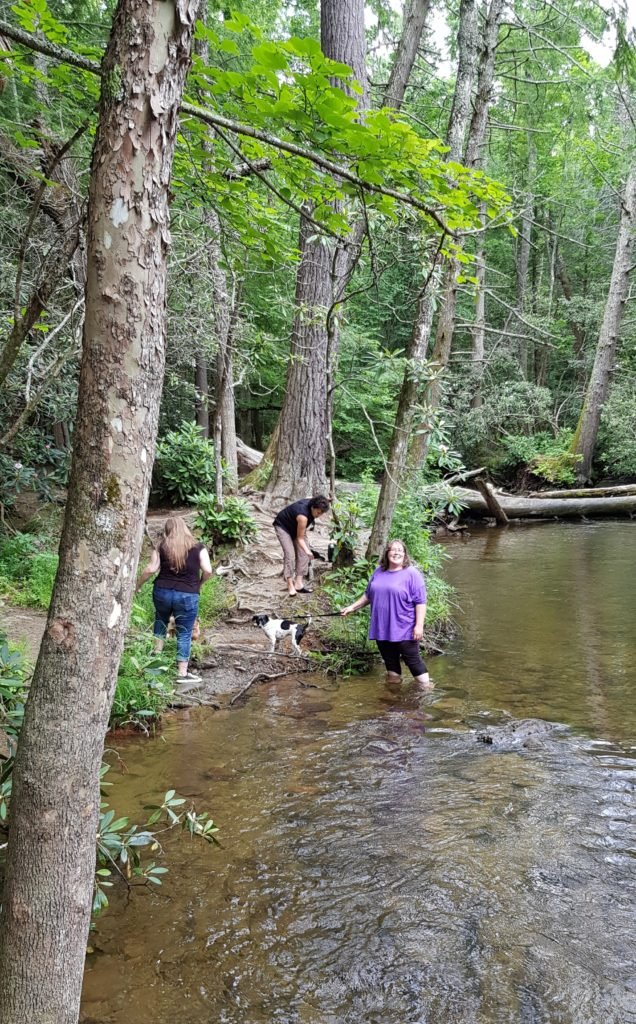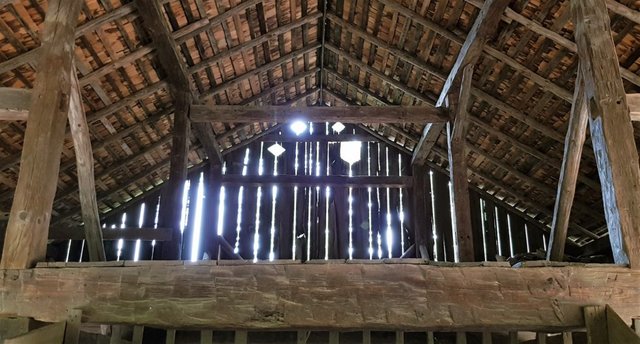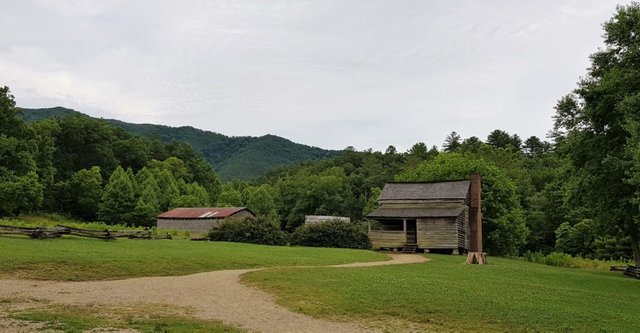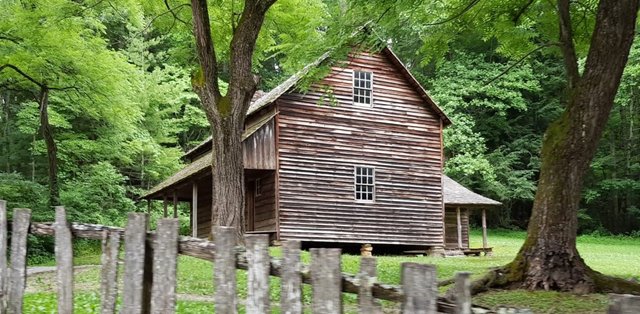 ---
Posted from my blog with SteemPress : http://www.muxxy.co.uk/2018/07/02/trip-to-usa-there-be-bears/
---