Today, my wife, daughter and I went to our favorite restaurant in Bangkok. It is called "On The Table." The restaurant has a mix of Japanese, Asian and European cuisine so there is a dish for anyone of us.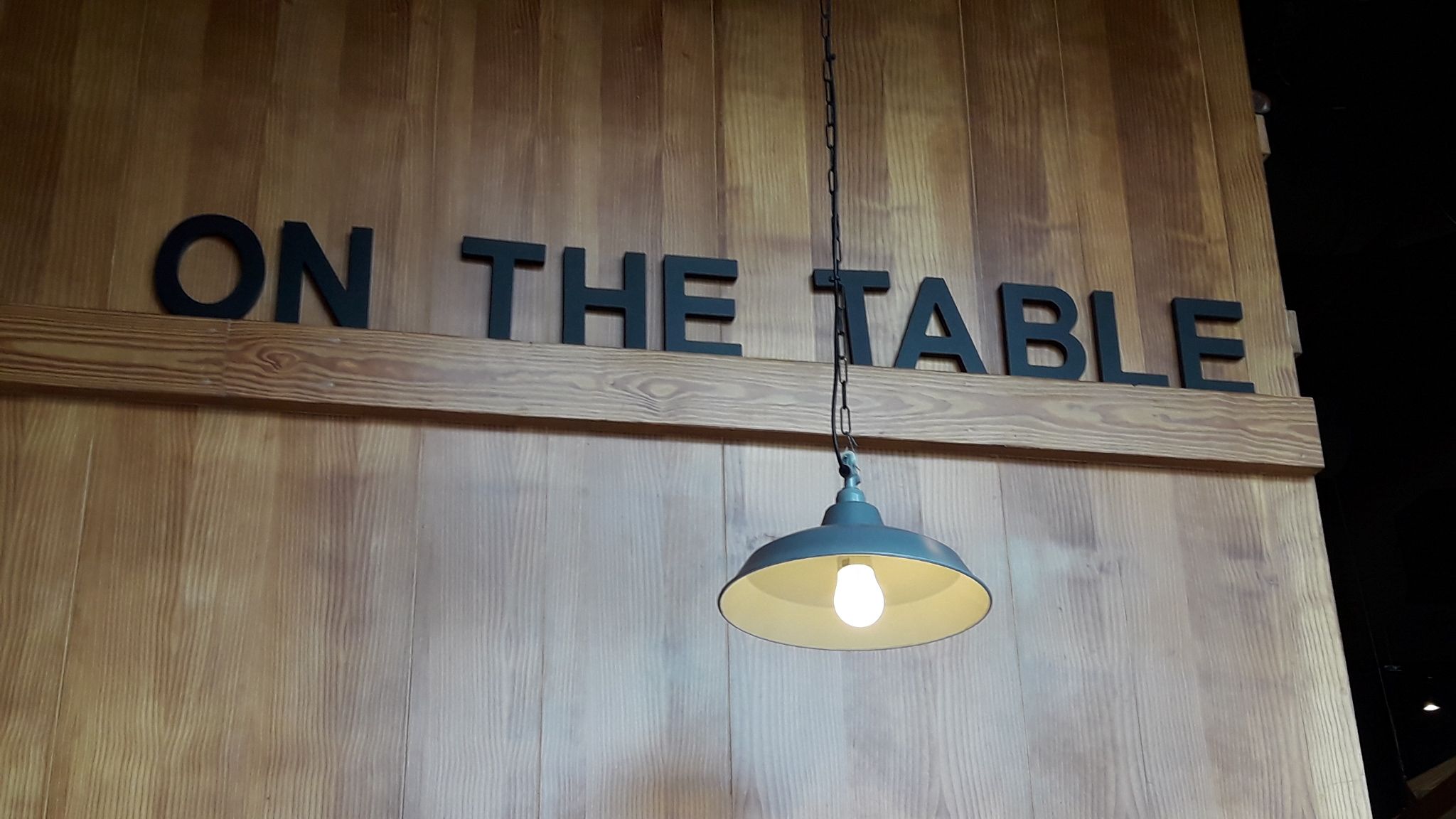 We went to the "Plearnary Mall, Watcharapol" branch, which is close to where we live.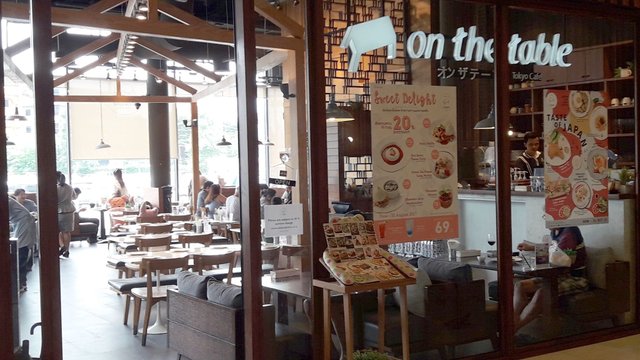 On The Table Tokyo Cafe, Bangkok, Thailand

"On The Table" is a Tokyo-style boutique restaurant, which is warm and welcoming, and full of creativity. The inspiration for a good day is the perfect combination of Japanese and Western homemade food that is delicious and blends in perfectly with each other.

Every menu is interesting to try once. Raw materials are carefully selected and cooked with imagination and meticulousness. Its atmosphere and service is special and you will love it.
A good day in Tokyo is already served at "On the table."
 
Branches:
Central Plaza Lardprao                  Tel. 025411397
Central Plaza Rama 9                    Tel. 022453921
Siam Center                                   Tel. 02-6581737
The Mercury Ville                           Tel. 02-6585599
CentralPlaza Salaya                      Tel. 034-100711
Plearnary Mall,Watcharapol          Tel. 02-1368014
The Crystal SB Ratchapruek         Tel. 02-1025699
The Mall Bangkapi                         Tel. 02-7342201
Mega Bangna                                Tel. 02-1051904
Central Plaza Westgate                Tel. 02-1027606
CentralFestival Eastville               Tel. 02-5536158
Central Plaza Pinklao                   Tel. 02-8846486
Central Fesitval Pattaya Beach    Tel. 038-043338
Zpell @ Future Park                      Tel. 02-1509021
Central Plaza Rama 3  (Coming Soon)
Central Plaza Rama 2  (Coming Soon)
Website: http://onthetabletokyocafe.com/
Facebook Page: https://www.facebook.com/OntheTableTokyoCafe
Our lunch at On The Table Tokyo Cafe

I personally have a few favorite dishes and it is always challenging to make a choice because every single dish is excellent. I have never been disappointed.
Today I tried something new, pork filled with cheese and rice in gravy.
Here we are.
This is what we had.
For European palates: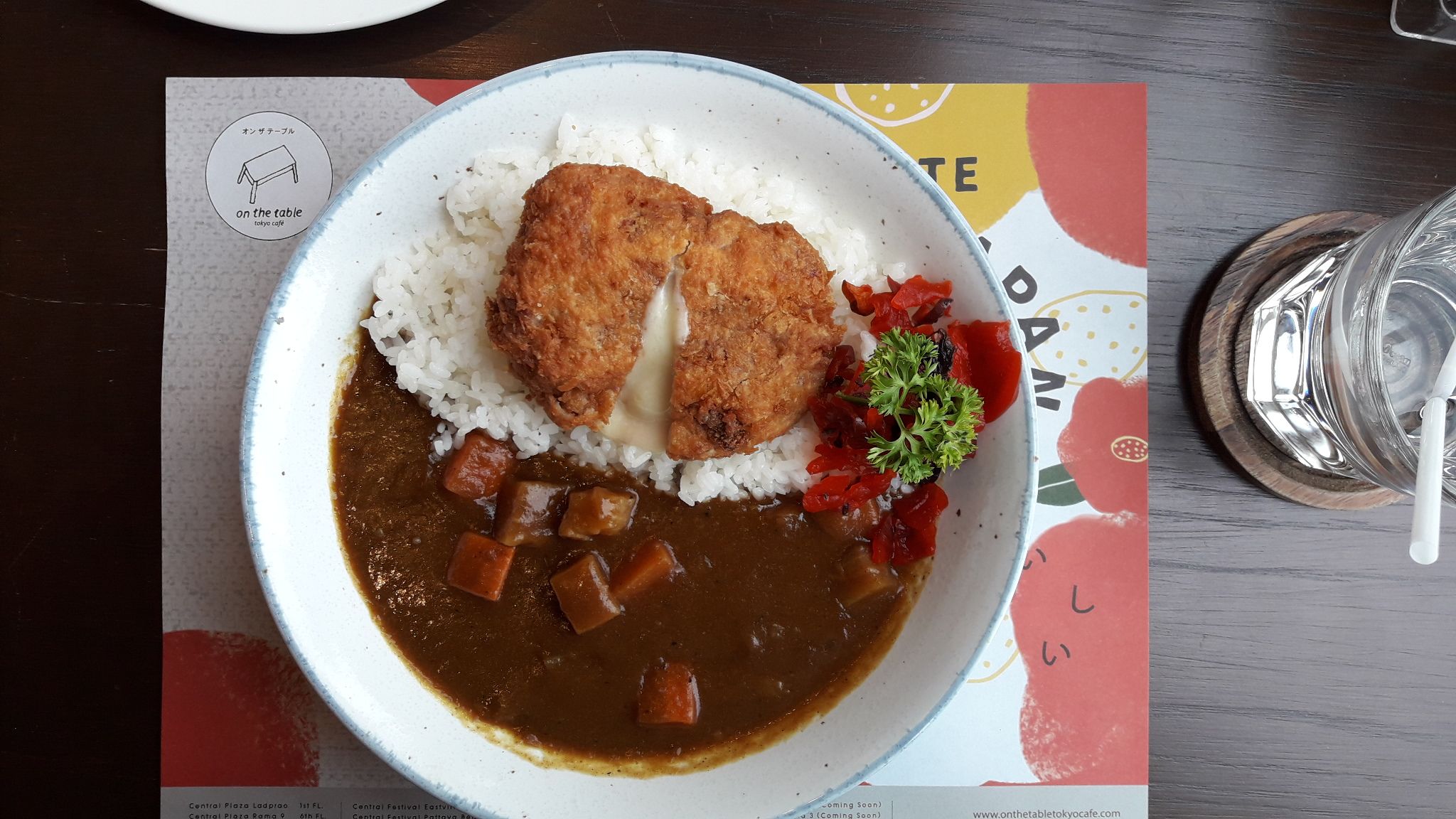 For Thais, very spicy: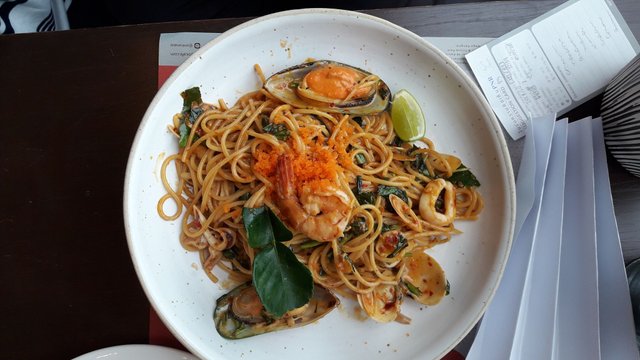 For Kids: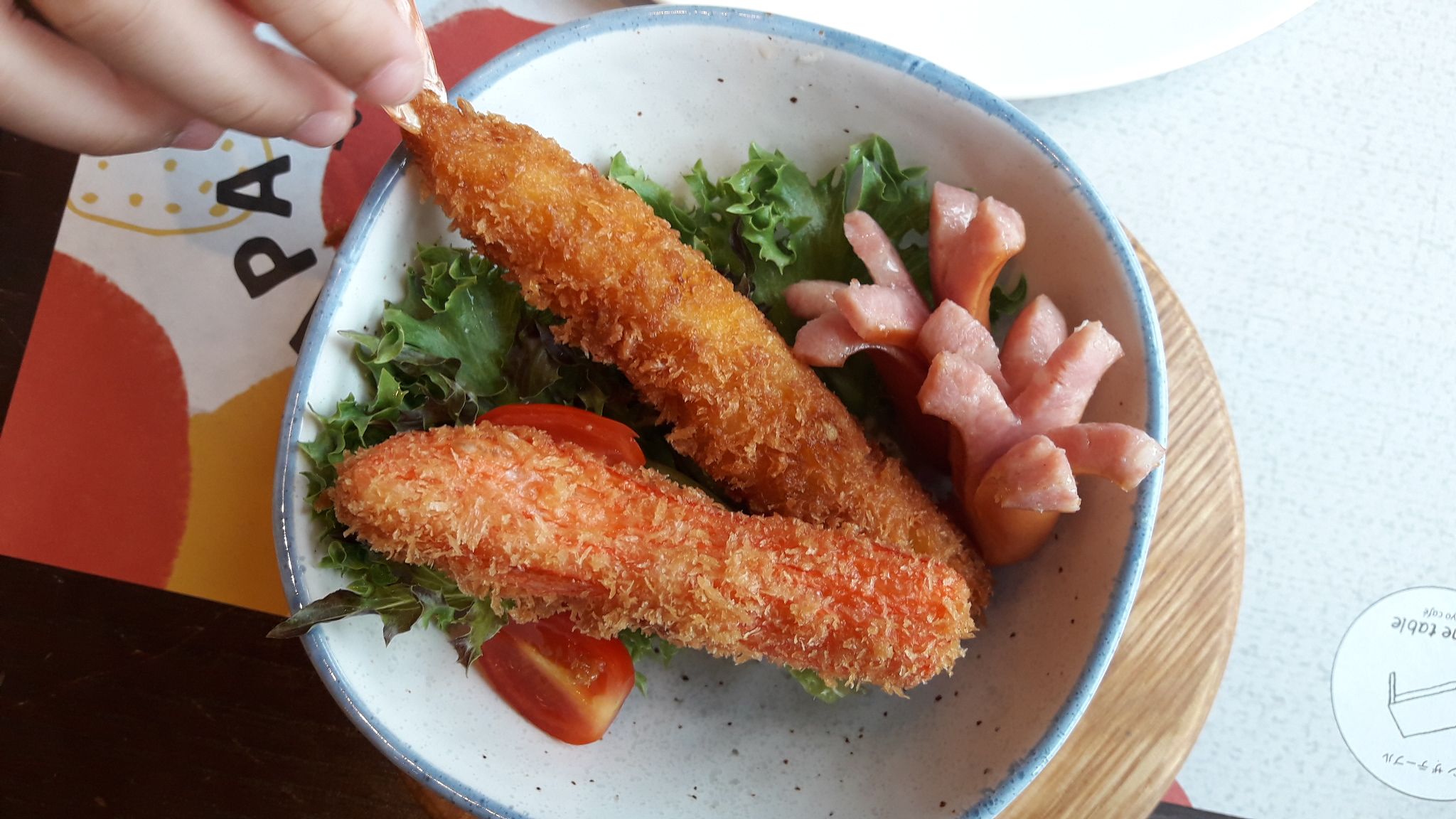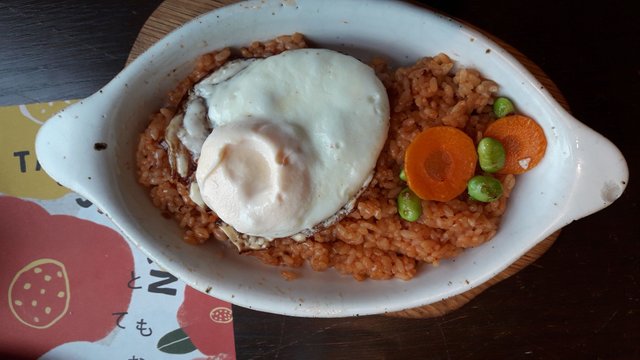 They have a wide range of dishes, also salads, pizza and deserts.
If you are in Bangkok and looking for good food, try them out.
If you enjoyed reading this post, please upvote and follow me for more like this. 
Michel Gerard