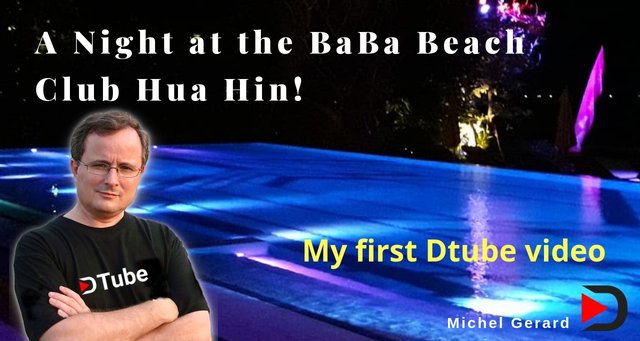 ---
Would you like to watch my first Dtube video and the post that goes with it about a night we spent at the Baba Beach Club Hua Hin in July 2018 because I believe you will like it?
You can also view the video here: https://www.magisto.com/album/video/Pyx7DU1BHkYkNzEHDmEwCXp5
As we are preparing our trip to Europe, I have been thinking of a way to present to you my adventures in a format that will make it easy for me to do every day and will also be much faster for me to produce. I thought of making a video instead of showing 60 photos in my travel posts, which takes ages uploading on Steemit one by one, and using Dtube to show it to you and also having all photos on Flickr.com.
Below, will be the new format for my travel posts and I'd like your feedback on it. If this works, I will make a tutorial to explain my process; the video, photo gallery and thumbnail are made from my Samsung phone using apps and I used my computer only to write the post and upload to Dtube.
All photos are mine and taken with my Samsung phone.
A Night at the Baba Beach Club Hua Hin!
We went to Baba Beach Club Hua Hin on July 20, 2018 and I have procrastinated for writing this post until today. We enjoyed our stay at this hotel very much and this is some information about it.
Baba Beach Club Hua Hin!

Baba Beach Club, Hua Hin perfectly embodies the aspects of idyllic luxury and elegance with a relaxed as well as energetic atmosphere, located in the pristine beach land between Cha-am and Hua Hin scattered across 12 rais in the exclusive beachfront community, Thew Talay Estate.
Address: 758 Phetkasem Road, Cha Am, Phetchaburi 76120, Thailand.
Phone: 032 899 130
Website: https://www.bababeachclub.com/huahin
You may want to see some of our photos now.
5 Photos of our stay at the Baba Beach Club Hua Hin!
I will present 5 photos in this post and you can see all the others in the photo gallery here: https://www.flickr.com/photos/michelgerard/albums/72157700055394871
Our room on the second floor.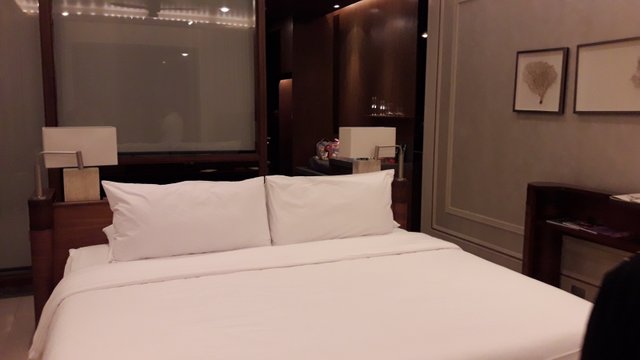 A spacious bathroom with bathtub and shower.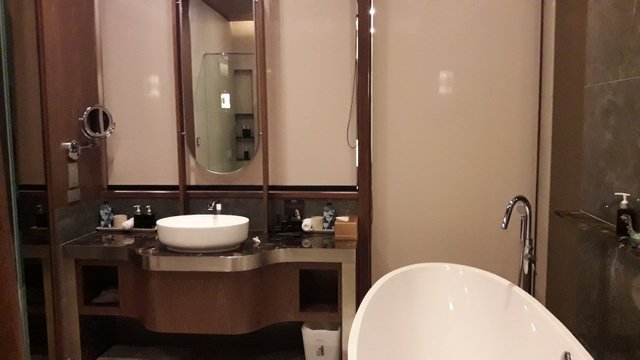 Private sea salt pool.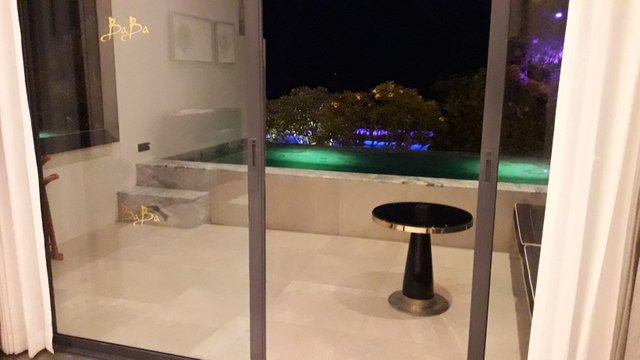 Nice restaurant and excellent food.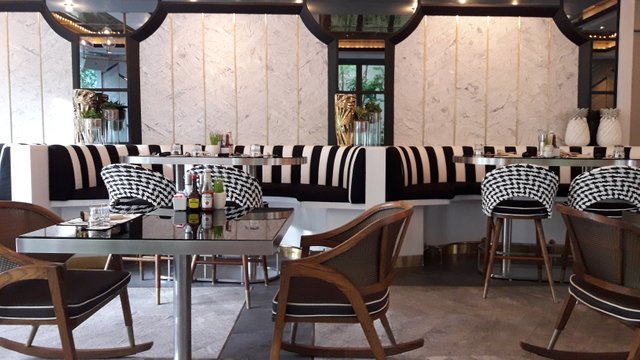 Spacious fitness room and excellent equipment.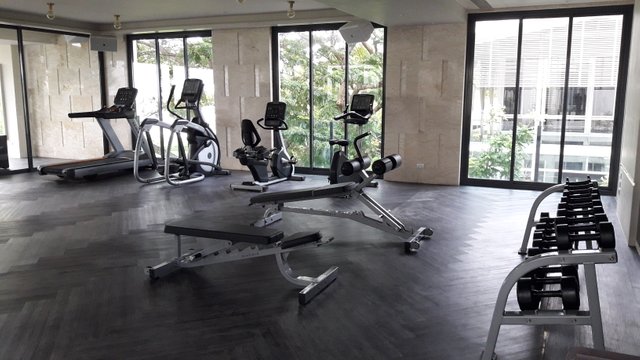 That's all for today!
See all photos here: https://www.flickr.com/photos/michelgerard/albums/72157700055394871
Watch video here: https://www.magisto.com/album/video/Pyx7DU1BHkYkNzEHDmEwCXp5
I hope that you enjoyed this post, the video and photos.
Would you upvote this post and follow me for more because this will encourage me to write more posts like this one?
I have categorized my posts on Steemit for easy access:
Steemit tools | Steemit strategies | Steem economics | Steem on WordPress | Blogging on Steemit | Steemit posts I curated | Cryptocurrency | Cryptocurrency trading | Mac computer tutorials | WordPress & online marketing | Self-development & motivation | Travel in Thailand | Travel in Japan | Travel in Europe | Life in Thailand | Fitness challenge | Fruit-veggie juices & smoothies | Education | My answers on Quora | Fundition tutorials & projects | Miscellaneous writing
You may prefer to go to my Steemit Posts Directory.
Want to learn a new skill? Visit MG Course Discounts where I have lots of online courses you can take for only $9. Sign-up for the newsletter to get one free course and coupon codes.
The most important votes you can make on Steem are for Witnesses. The top 20 witnesses can influence the addition or removal of features in future Steem hard forks. Read my post: What is a Steem Witness, How to Vote and Why?
Michel Gerard
---
▶️ DTube
▶️ IPFS