2017 Phuket Soccer 7s & Phuket Football 5s (November)
If you are in Phuket in November and like football, you may not want to miss the 2017 Phuket Soccer 7s & Phuket Football 5s tournaments.
The tournaments are the 12th Andaman Soccer 7s, the 15th Phuket Soccer 7s and for the first time, the Phuket Football 5s.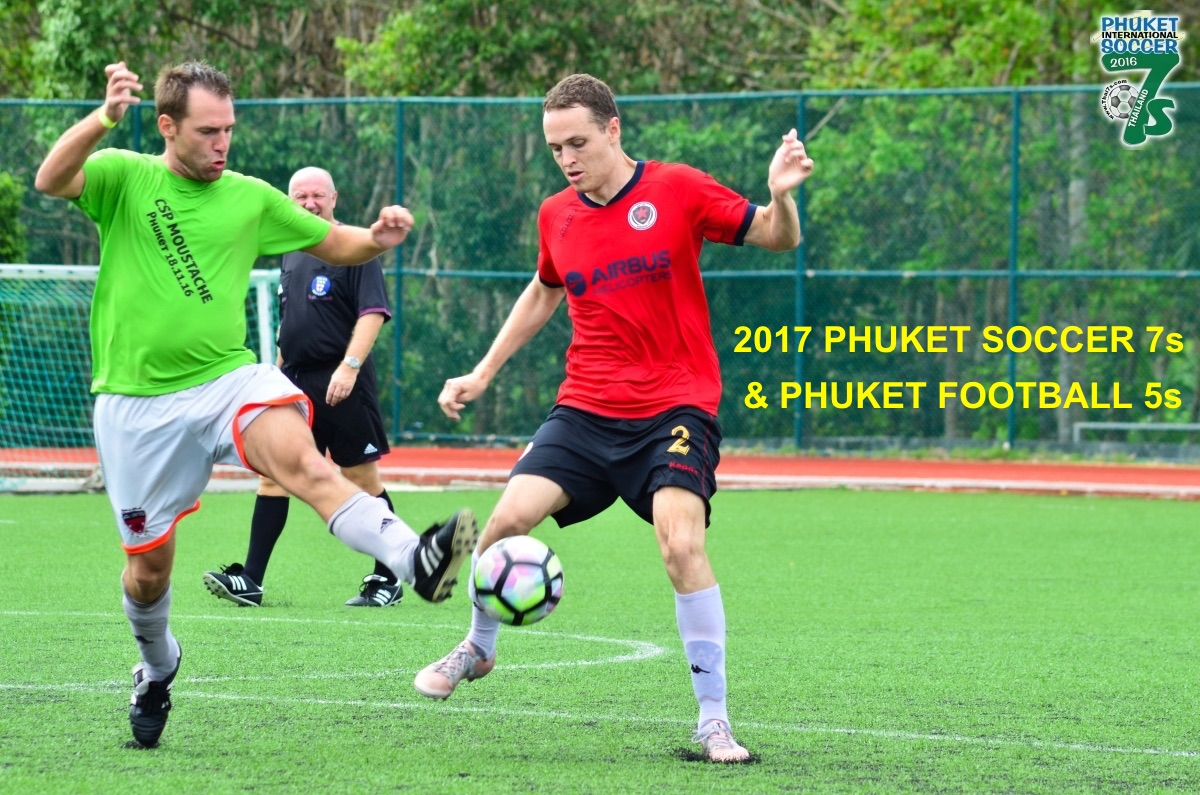 BREAKING NEWS!!! 5 Singapore ex-international football players will joined DHFC in the 2017 Phuket International Soccer 7s Masters O'40s and O'45s. They are, Abbas Saad, Aide Iskandar, Nazri Nazir, Fahmie Abdullah and the famous Fandi Ahmad.

2017 PHUKET SOCCER 7s & PHUKET FOOTBALL 5s
 
This year 3 tournaments will take place with the participation of 110 teams from 25 countries: Australia - Bahrain - Bangladesh - Brunei - China England - France - Hong Kong - India - Indonesia Iran - Japan - Macau - Maldives - Malaysia Oman - Pakistan - Philippines - Russia - Singapore Scotland - Taiwan - Thailand - UAE - Vietnam

Dates


12th Andaman Soccer 7s >> 11-12 November 2017 (Thanyapura)
15th Phuket Soccer 7s >> 25-26 November 2017 (Thanyapura)
Phuket Football 5s >> 18-19 November 2017 (Patong) 
For more information visit these websites: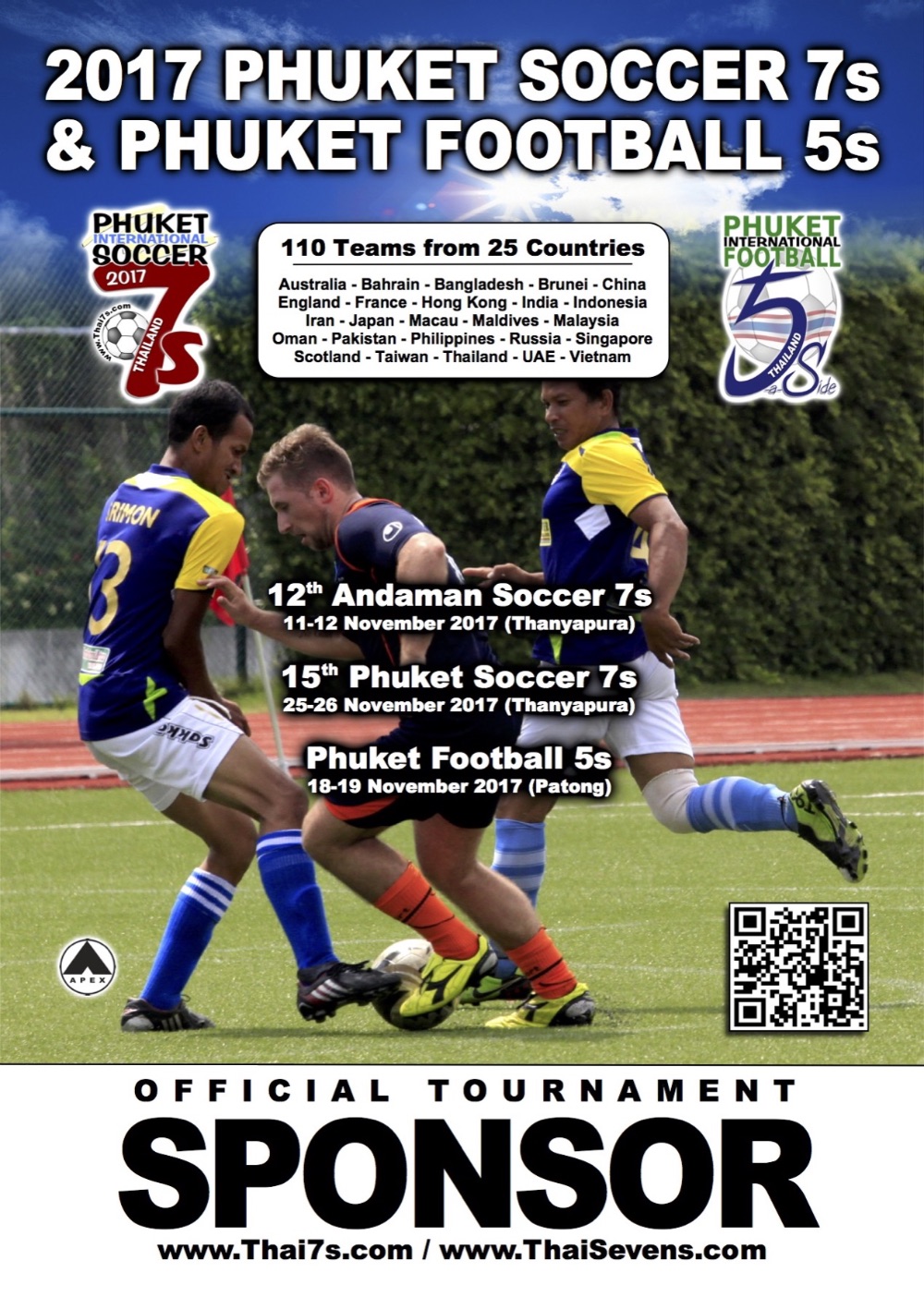 Welcome from the organisers
Sawadee Krap,

Welcome to the 14th year of International Soccer 7s in beautiful Phuket Island. You are participating in the biggest 7s tournament in the region.

This year we introduce an O'45s category which has been well received and fully subscribed. Talk about providing a pathway for soccer players. Over the past 14 years some of you would have been attending this tournament and progressing from open, through O'35s & O'40s and now O'45s. Good on you!!

Our 3rd tournament during this time, the Spicy 7s was cancelled as a sign of respect to the late King of Thailand. This tournament is still a work in progress and is held over one day only. We expect this to extend into a 2nd day in future as we can only accept a limited number of teams in the Phuket and Andaman editions.

These tournaments do not happen without the support of companies. We would like to extend our gratitude to the Patong Resort (official hotel) and Soi Freedom (welcome parties) who have continued to support these tournaments over many years.

Thank you also to the business on Soi Patong who contribute, namely Jaspal Tailors (for your suit needs), Salute Pizzeria and Navrang Mahal Indian Food Restaurants (for your food needs), and also Karlsson's Hotel Bar & Restaurant.

Please support these companies and mention that you are from the Phuket 7s.

To the other sponsors, advertisers and individuals whose support and efforts have contributed to make this tournament one of the largest and most popular in South East Asia, a huge thank you

Most importantly we would like to thank you. You are combining your love of sport with a holiday in a truly beautiful and vibrant destination. We hope you make the most of your visit here and return home with fantastic memories.

These tournaments are about international friendship, playing the sport you love in good spirit and sportsmanship, and having a damn good time with your new and old mates.

Enjoy the Phuket 7s!

Tournament Organisers
 
REPERAGES GROUP (THAILAND)
Website: www.thai7s.com


LEISURE EVENTS
Website: www.leisureevents.com.au


A few photos of last year's tournaments.

See more than 45,000 photos from 2003 here: www.thaisevens.com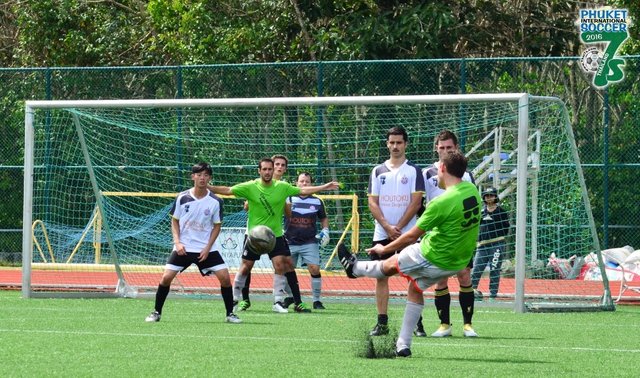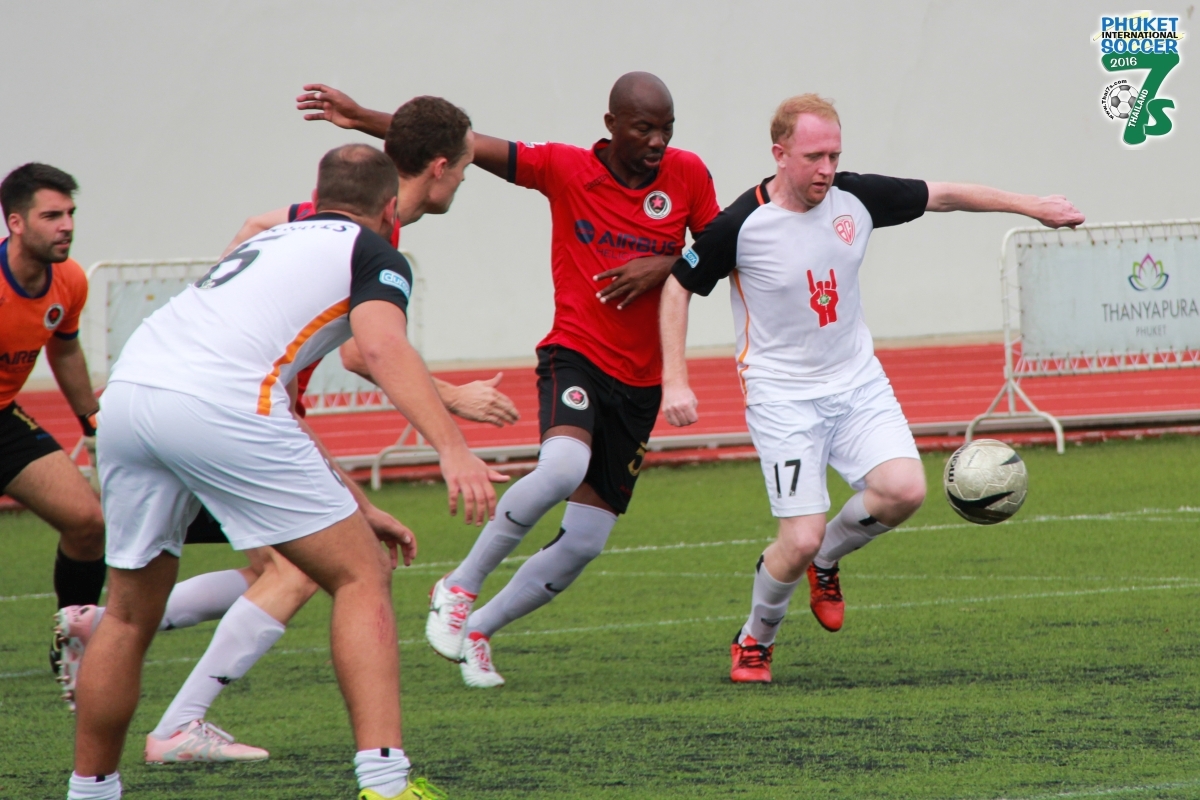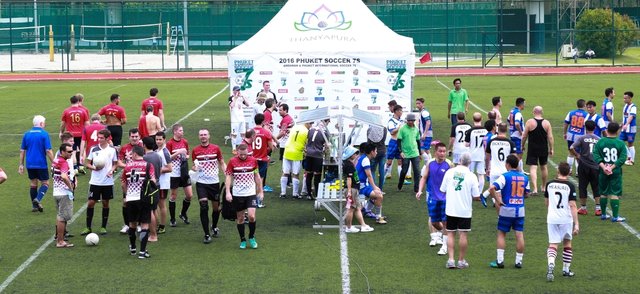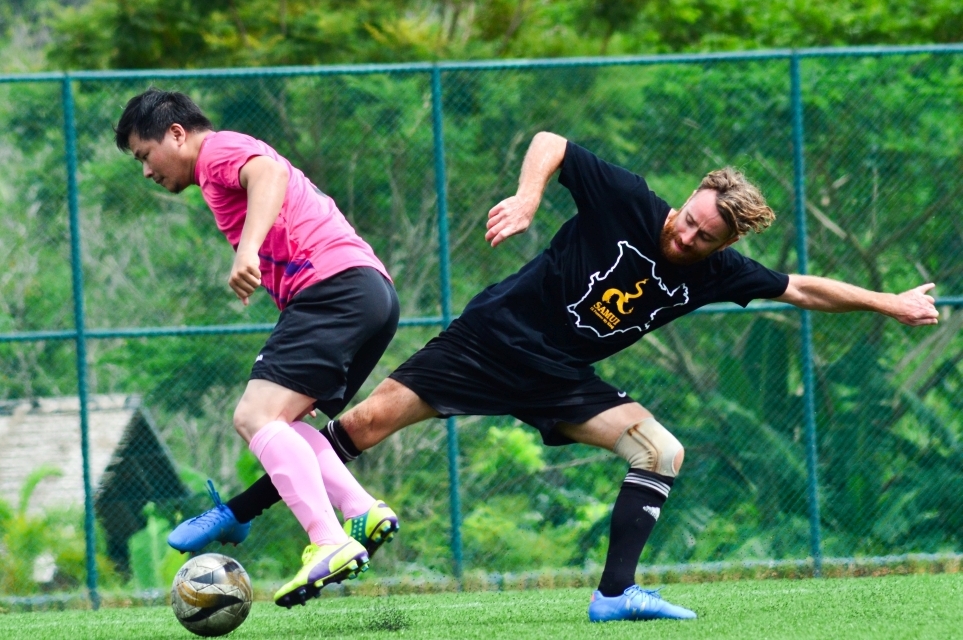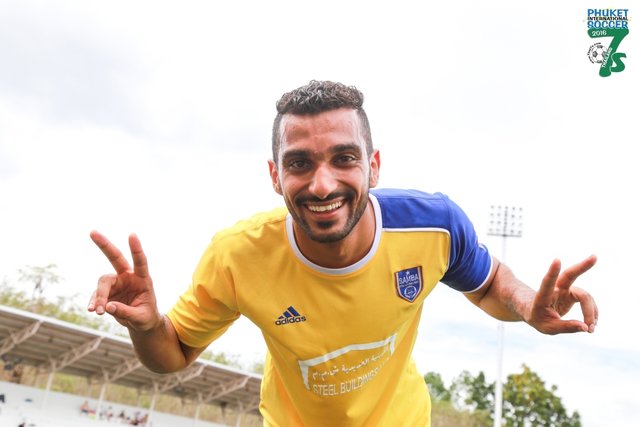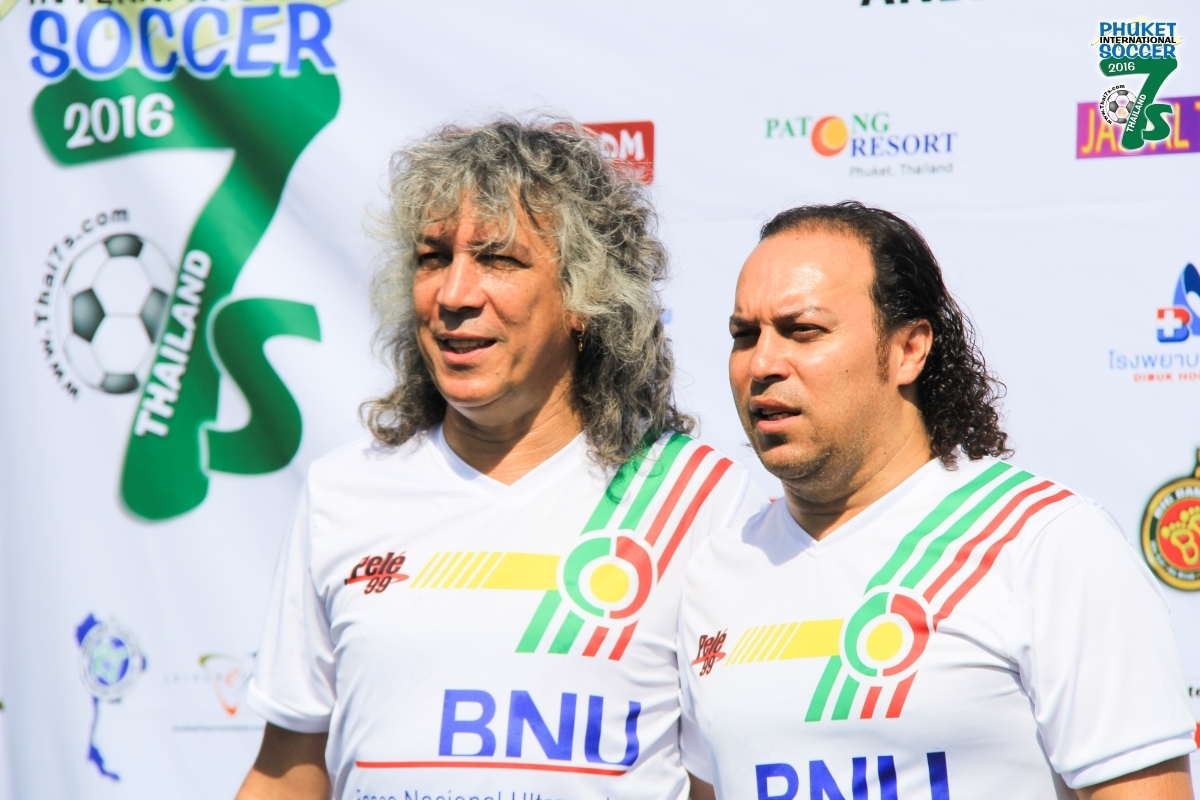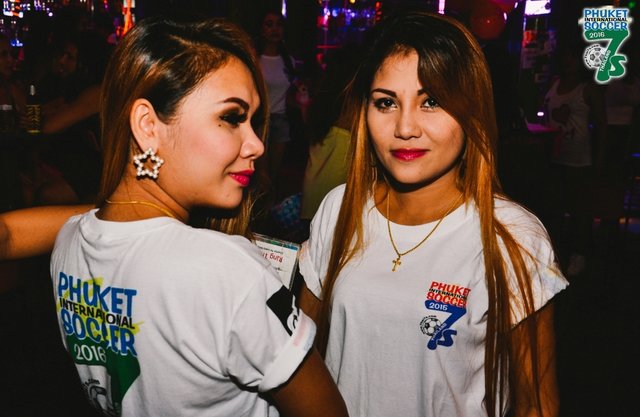 I hope that you enjoyed this post. Please upvote if you'd like me to write more travel posts like this one.


Michel Gerard