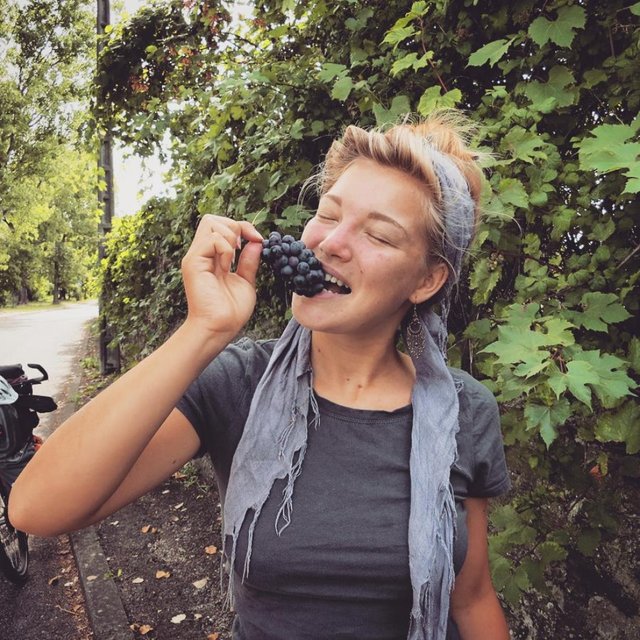 ---
A late summer bike travel through France is a blessing, made of grapes, grapes and grapes.. For DAYS we where purely powered by grapes of the most tastiest varieties, growing in the streets and ways on France. ( we are raw vegans, so Yes.. this is not a joke.. we ate only grapes for days, we´re used to that stuff of nutrition and it´s awesome ;D )
After the official harvest, you usually can go to the field and just pick the left overs. That was 5 years ago. Please make sure that´s a valid information these days. Just go ask people in France :)
I think it should still be like that.
---