From Delhi to Vrindavan with Songs ~ 40 Days in India
Let the adventure begin!
We arrived in New Delhi in the morning. The first thng to see from the airport were huge mudras (type of hand gestures used during meditation). A photo can not show how big and beautiful they were.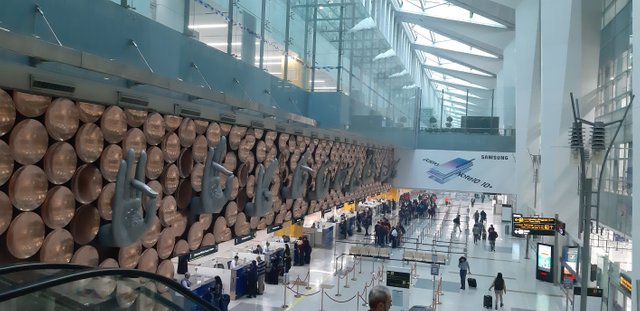 The other nice thing were the murals.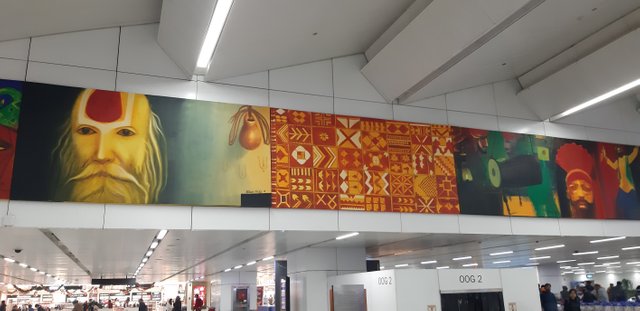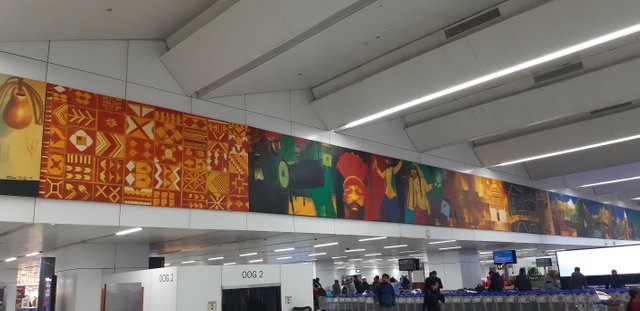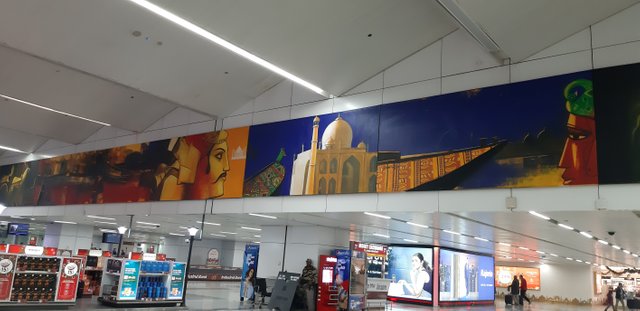 We had to exchange some money and went on an investigation which bureau has the best offer. Ivan stayed inside and I went outside just to check. The security guard did not let me to go back and did not understand the situation. I got a bit worried and somehow was able to make a sign to Ivan to come out.
We were happy to find out that there is an undergroud which drove us directly to the train station. Our first destination was Vrindavan. We bough a ticket to Mathura, from where we were to go to Vrindavan. Until we got oriented which platform to go to, the train departured in front of our eyes. Indian people are very kind and we seem to be interesting to them; however, in Delhi 90% of the people wanted tried to lie to us in order to get some money. So when in you are in Delhi do not trust people much.
Spent at least an hour to find a place for a sim card. Turned out we can not get one, if we do not have a friend in Delhi for refference.
We got on the train in general class and it was full, but somehow people managed to find their place.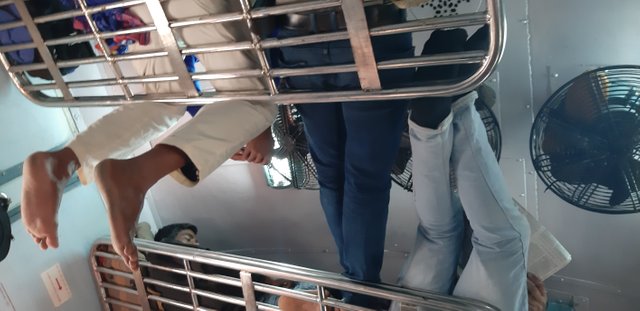 I put my backpack on the ground and sat on it. One guy gave Ivan 10sm. from his sit. A young girl asked me where I am from and before I knew it, 20min. later, we were friends. I had some questions about the culture and she became my teacher. At one point the women next to us started to sing and the girl's mother invited me to sit next to them. As one of my favorite things is to sing I decided to share with them a traditional Bulgarian song.
They enjoyed it and even the old lady next to me asked for one more. So for about a hour or more we sang. I loved their melody and as the girl encouraged me, I sang at least 5 more songs. She made a video chat with her family members and I got to meet her cousins and sister. Eventhough there was no space and sometimes it was smelly, at one point I forgot about that and felt in my place.
I gave the girl a card with Bulgarian mountains with some horses. She loved it, as it turned out she is into horses. I am sure she will keep it as a nice memory and tell stories to her friends. We said goodbuy and got off at Mathura.
It was a miserable place and we got lucky as two guys offered to drive us to the bus station. They seemed to enjoy our company, and offered to drive us to Vrindavan. The car was nice, so were they and refused to get money for the favor. We were unable to contact our friend in Vrindavan and the guys showed us a guest house and restaurant. We offered them to spend some time together, but they refused as their families were waiting for dinner. Nobody starts to eat until all family members are together.
The guest house was not that nice but after this long trip, which started in Bulgaria and ended there we just wanted to sleep. It was cold, dirty, but at least the bed was clean. We warmed some water and poored one another for a shower. Got in touch with our friend, as the guest house owner was kind enough to borrow us a sim card with internet. The next day we had to get up at 6am and go to the Shri Shri Krishna Balaram
Temple to start the day with prasing Rada and Krishna.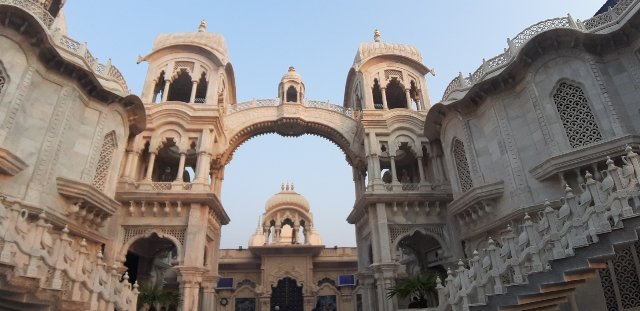 Stay tooned to find out what happened. It was magical!