My husband has been working in Africa for a couple of years now and is presently working in Zambia. I have retired earlier this year and with more time on my hands, I have decided to do the honorable thing and visit my ever-loving husband in Zambia. Before I could plan a visit, my husband invited me to visit him. I grabbed the opportunity with both hands and before I knew it, I was on the airplane to Zambia.
Lake Kariba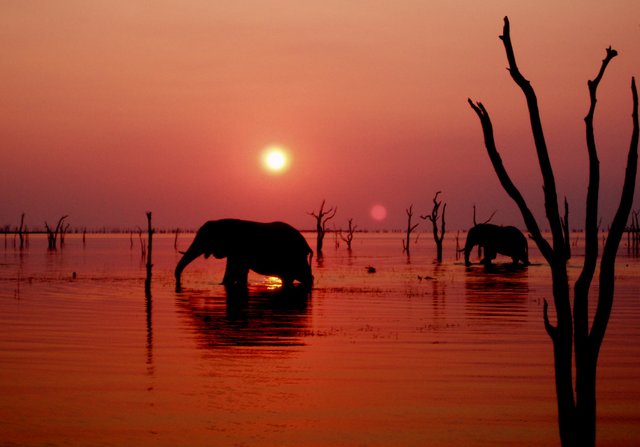 Image credit
My first glimpse of Zambia from the air, was Lake Kariba, Africa's largest inland body of water and it is one of the world's largest man-made lakes, by volume, it is still the largest reservoir of water on earth! Located on the Southern border of Zambia. The mighty Zambezi river forms the border between Zimbabwe and Zambia, although about half of the river's length along the border is Lake Kariba. The Lake covers an area of 5,500 square kilometers, is 40 km wide and over 220 kilometers long, up to 100 meters deep and is holding up to 180 billion tons of water.
Kariba Dam Wall
Between Zambia & Zimbabwe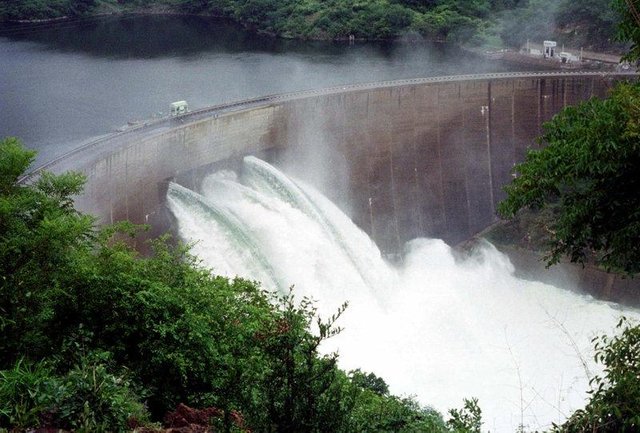 Image credit
The water is held back by a dam wall. The dam wall spanning 617 meters across the Kariba Gorge and is 128 meters high. The dam was a joint electricity-generating project between Zambia and Zimbabwe and was completed in 1959.
Following the completion of the dam, Lake Kariba was filled between 1958 and 1963, flooding the Kariba Gorge on the Zambezi River.
The Mighty Zambezi River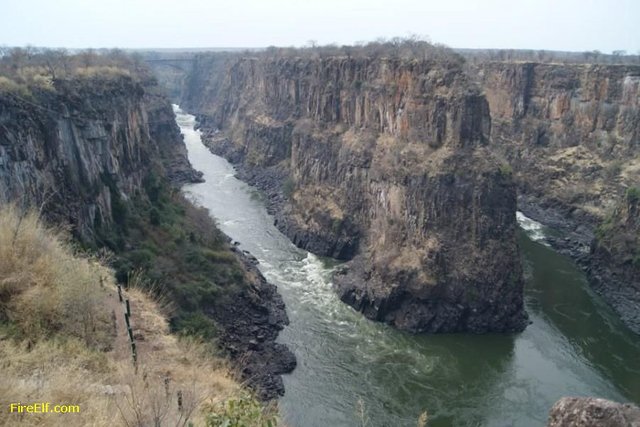 Image credit
Fish still thrive in the lake, the kariba bream, tigerfish, barbell, nembwe bream (olive bream), colossal vunda, tilapia, nyaminyami and kapenta. Other inhabitants of Lake Kariba include the Nile crocodiles and Hippopotamus.
Bream Fish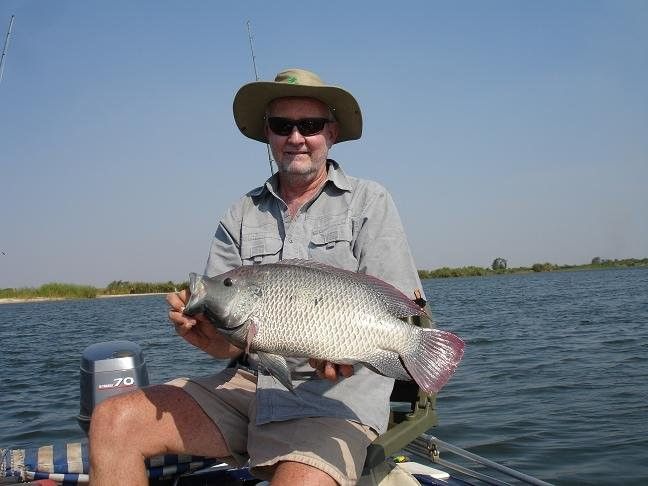 Image credit
Nile Crocodile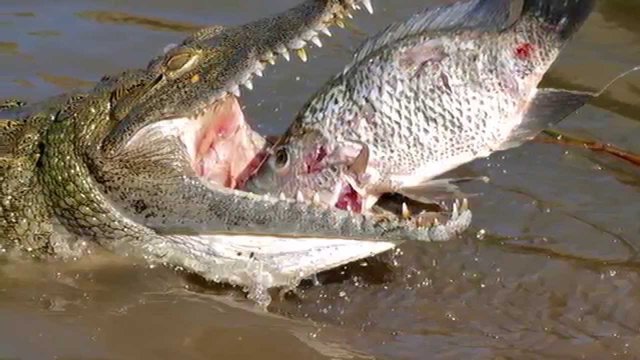 Image credit
Hippopotamus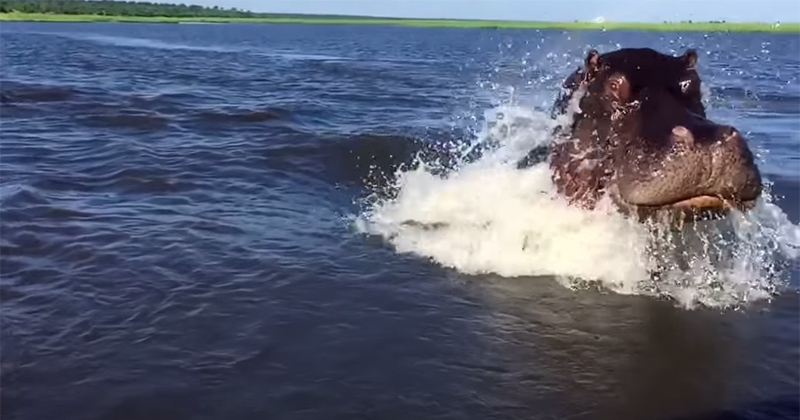 Image credit
African soil
The flight lasted a mere hour and 40 minutes and there I was with my feet firmly on African soil. We waited nearly 30 minutes before there was movement at customs. The queue moved slowly, one step at a time. All the notices stuck on the walls and counters were skew. Not one single notice was straight or neat. After a long slow progress that lasted nearly an hour, it was my turn to present myself and my passport to the unfriendly customs' official. She looked at me with suspicion written all over her face. After a few short questions and a look of "I don't believe you anyway", she stamped my passport in such a manner that you could only read "IA" at the end, the rest was smudged. We have traveled to many places in the world and I cannot recall any welcoming, friendly faces at any of the customs departments, my country included. I think part of their training is to scare the living daylights out of all visitors. I went through two more 'slow' checkpoints before I was in my husband's loving arms. The drive out of the airport grounds took just as long, but we were on our way at last.
My first comment was that the landscape is very flat and that I have expected to see hills and mountains. His wise reply was that they normally do not build airports between mountains!
We stayed over in Lusaka and had the most delicious meal at one of the local restaurants. The people were very friendly, totally different to my customs experience.
Travel to Lusitu & Siavonga
The next day we headed for Lusitu and Siavonga. Once out of the very busy Lusaka, the scenery gradually changed from flat to mountains. The vegetation and scenery were magnificent. There was a lot of road works and this was pointed out by the road workers in the form of a tree branch in the middle of the road, to warn road users to be aware of roadworks.
Lusitu
Baobab Trees in Lusitu
Huts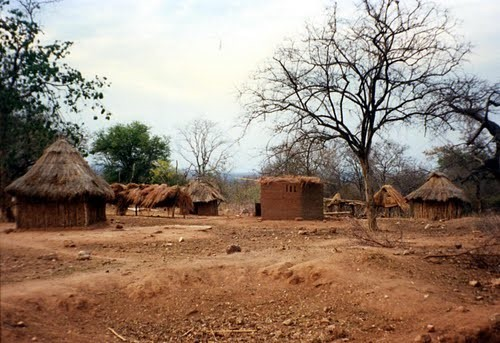 Image credit
My husband is the General Manager of an irrigation project in Lusitu and it is called the Lusitu Project, which is sponsored by the World Bank. This will provide water from the Zambezi river to nearly four hundred families. The water will be used for commercial farming as well as for domestic use. Lusitu is in a rural area, far from the main road and there is no transport available.
Turnoff to Lusitu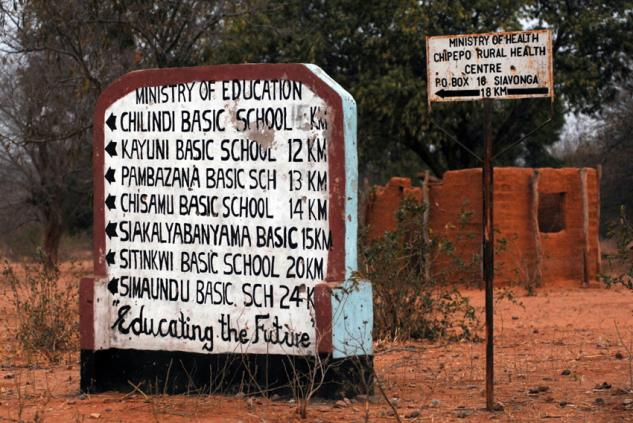 Image credit
There is a 15 km dirt road, from the turnoff on the tarred road between Lusaka and Siavonga and it takes more than 30 minutes of traveling in a decent 'bakkie', before reaching the campsite.
People are poor and walk this distance barefoot or use a bicycle to take them to the closest town to buy their daily proviant, which mainly consists of a 50-kg bag of mealie meal, transported on their heads. The lucky ones owe a wheelbarrow or a bicycle.
People travel on foot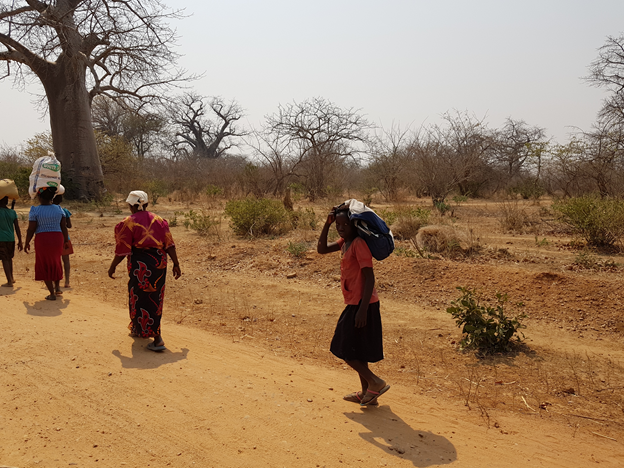 in an ox cart!
or even in a wheelbarrow!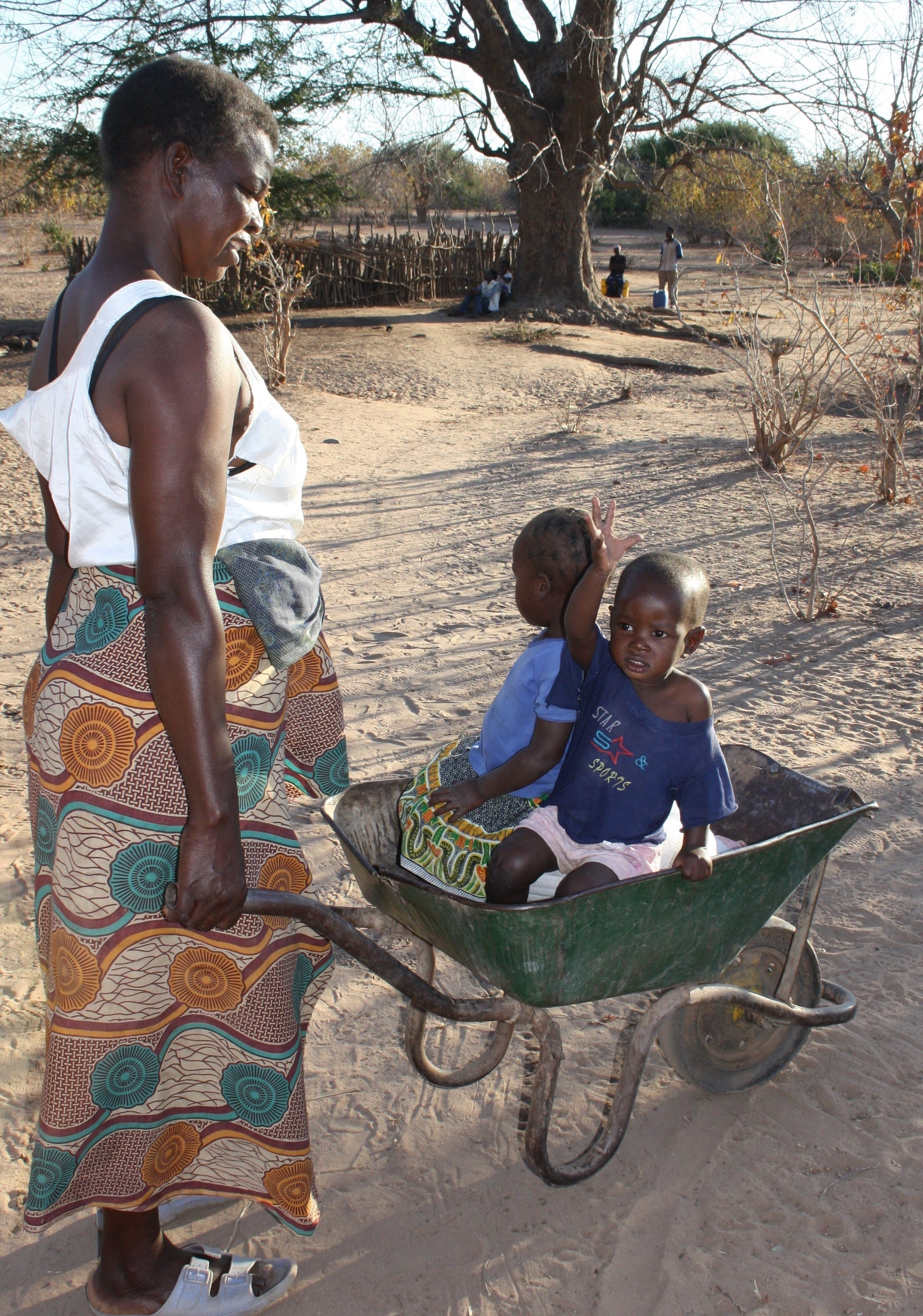 Image credit
and mostly on a bicycle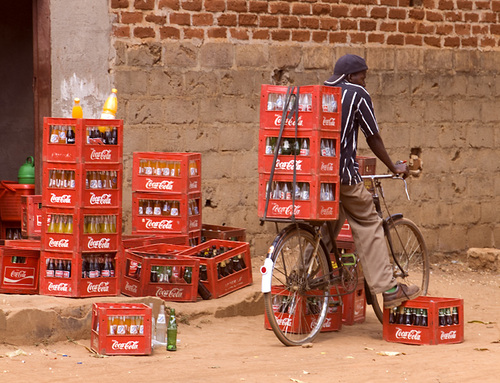 Image credit
Most households have 5 children of various ages. Their clothes are old and tattered and they have no shoes. the children do not trust strangers. If you stop to take pictures, they scatter in all directions, disappearing behind trees or in a hut.
Lusitu, which is 72 km from Siavonga, had a devastating drought n 2002. The people from Lusitu had to travel all the way to Siavonga district and had to stand in long queues to receive a food parcel.
Children running away from strangers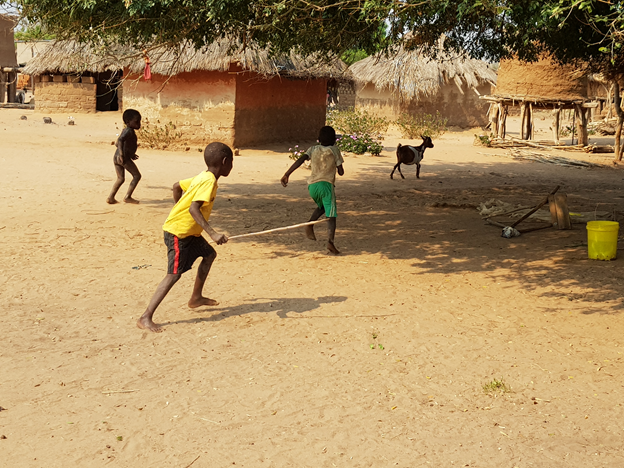 It took a lot of effort to gain their trust. See the handmade soccer balls!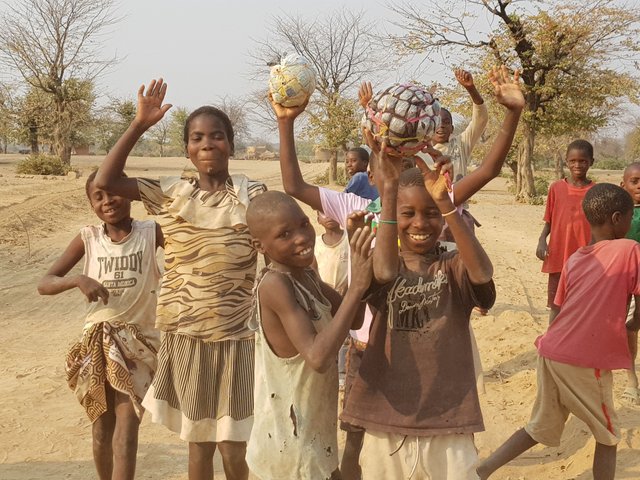 Siavonga
Lake Kariba Inn
Siavonga is a town in the Southern Province of Zambia, lying on the north shore of Lake Kariba. It is Zambia's principal tourism center for the lake and it is the home of Lake Kariba. It is here where my husband stays, 72km from the campsite in Lusitu.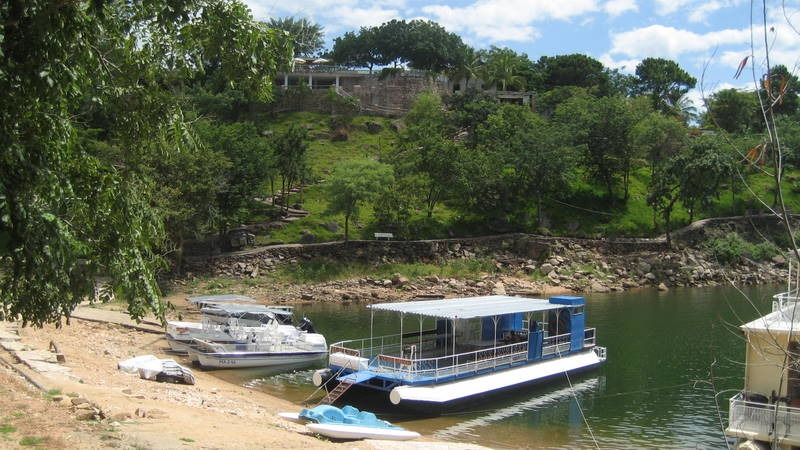 Image cedit
Most of the activities in Siavonga are centered around this incredible lake and it is fair to say; "Without Lake Kariba, there would be no Siavonga". Lake Kariba in Siavonga is a glorious reserve for water-based holidays, including relaxing on a houseboat, lake cruises, boating, water sports, watching your kids build sand castles on the beach, (I would be cautious of the crocodiles!) canoeing or skiing along the shores and sport fishing is a must on the Lake.
Houseboat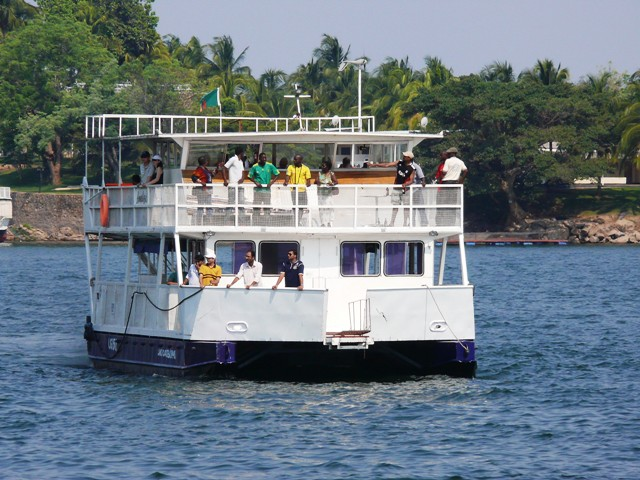 Image credit
Sunrise over the Victoria Water Falls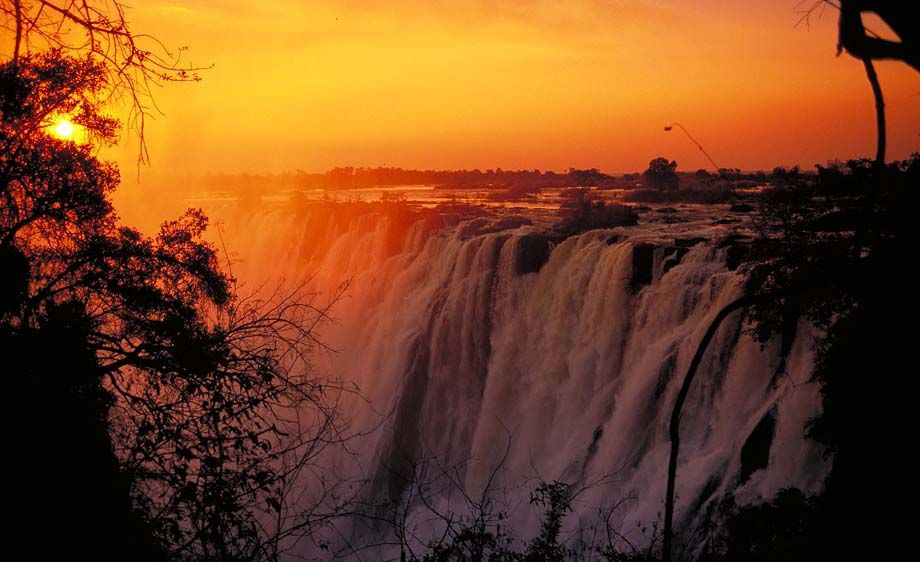 Image credit
The beautiful scenery and the incredible African sunrises and sunsets in unification with the 'sea' of water, must be seen to be believed.
please follow me @ frieda