So, I was pondering on writing this article in German for a moment, but that wouldn't really make too much sense. It should also get the attention of fellow travelers from all over the planet. Also, we have a huge expat community here, and not all of them do speak German (yet). I could write a book about my hometown and garnish it with thousands of pictures, but that would exceed Steemit's capacity, so I'll just begin with just a few random pics I shot about a week ago.
As I'm trying to keep it short and sexy, just a tiny bit of background info: As many of you may or may not know, Frankfurt was completely destroyed in the 2nd World War. I mean: c-o-m-p-l-e-t-e-l-y (few exceptions). After the war, some structures were rebuilt, most were not. Around the 'Römer', City Hall, we've had a historic 'old town', but, as a tour guide I overheard once stated: 'Everything you see here is fake'. Now 'fake' is not the word I would use, as a lot of love was put into the reconstruction, with the little funds available following the war. Houses had been bombed down to nothingness - and some, like the Römer itself, built up again after the war had ended. So far, so good.
Now just recently (in May this year) Frankfurt saw the inauguration of its 'New Old Town'. Even more recently I took the time and drove down there on my scooter on my way home. And I was stunned - in a most positive way. They rebuilt an entire quarter, the 'DomRömer Quarter', lots of it strictly according to the original as it used to be before the war. The reconstructions included using the same materials, the craftsmanship and a damn good eye for detail. The result is now open to the public, including myself, and it is amazing: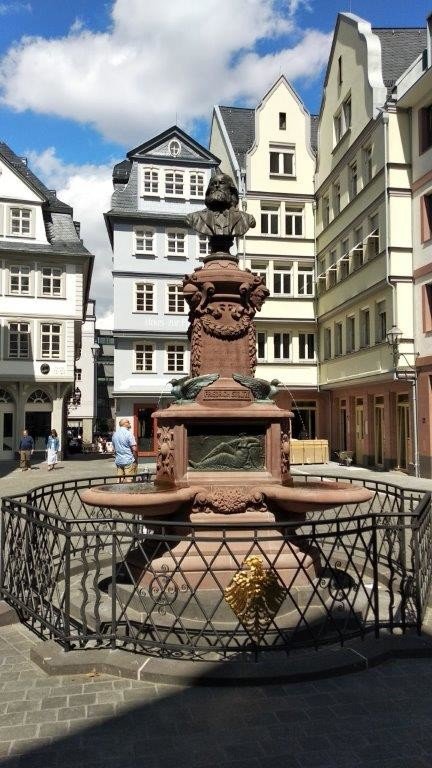 The Hühnermarkt (chicken market), the Stoltze-Fountain in front is an original from 1892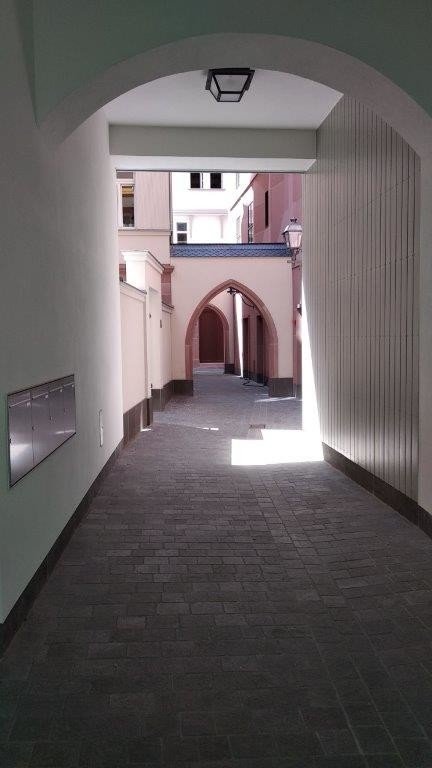 You'll find little alleys like this, as they looked centuries ago.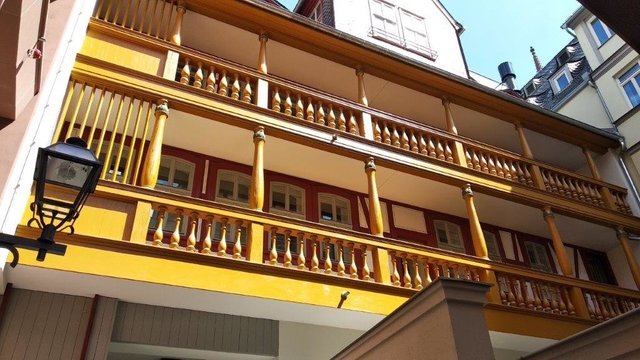 'Hof Rebstock am Markt', something like a hotel, up to 700 years ago, for guests of the Frankfurt Trade Fair, still famous today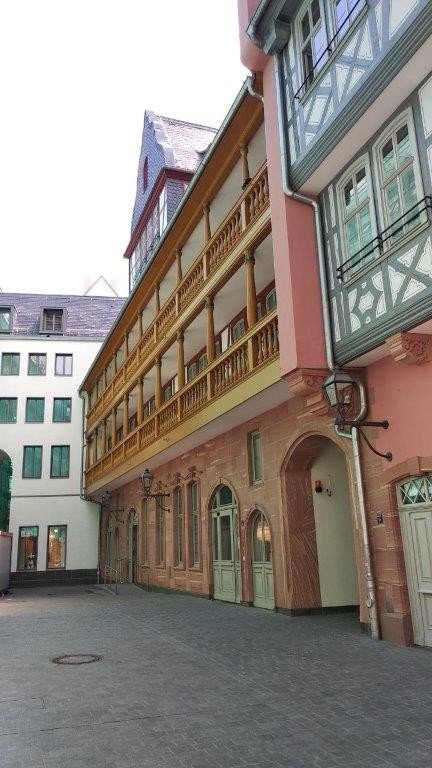 Same building, other side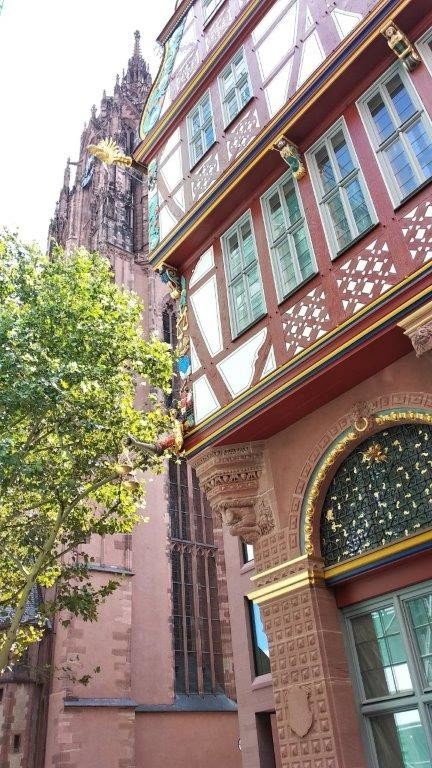 'Haus zur Goldenen Waage', first mentioned in 1323, one of the most beautiful timber framing houses I know - the Frankfurter Dom (cathedral) in the background
Come and see Frankfurt! And I'm not talking about the airport. Liebe Grüße, Flo.