The Kawasan Falls is a famous three-layered waterfalls located at Brgy. Matutinao in Badian, Cebu. Kawasan is popular for it's aquamarine waters that will surely lure you to take a plunge. This is also part of the canyoneerig adventure upstreams being offered to tourists.
This waterfalls, among other places in Cebu like Sirao garden and Osmeña peak, has always been a part of my bucket list since I first saw my bestfriend and a lot of our friends visiting this beautiful waterfalls. After many years and failed attempts, I finally managed to visit Kawasan with my bestfriend Karen, during one of my visits in Cebu.
FINALLY!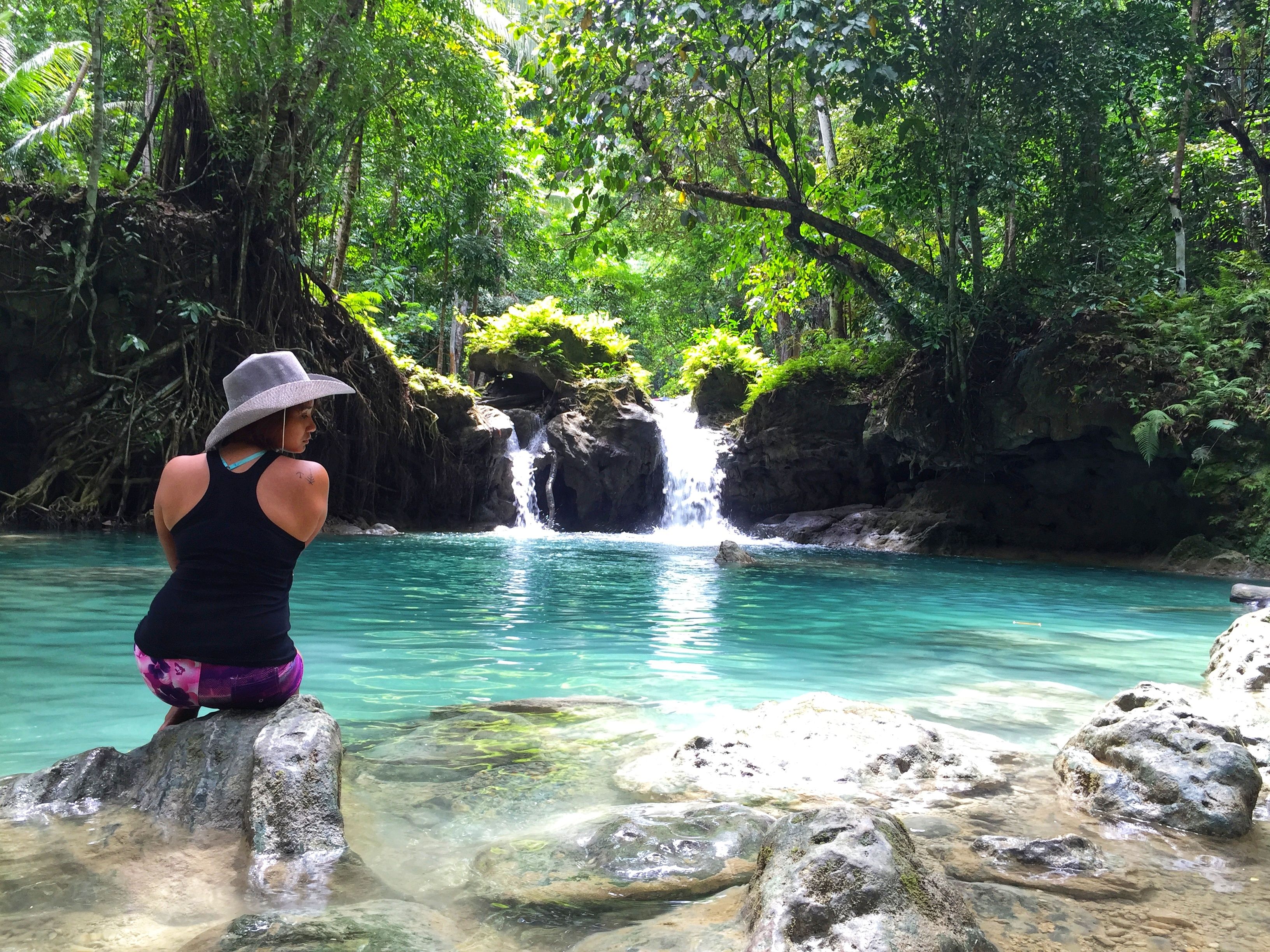 We left early for the trip as I needed to be back in the afternoon for my flight back to Manila. We were supposed to visit Kawasan and climb Osmeña Peak after but due to the time constraint, we only managed to go to Kawasan. My bestfriend was already very familiar with the place so I know I was in good hands. 😊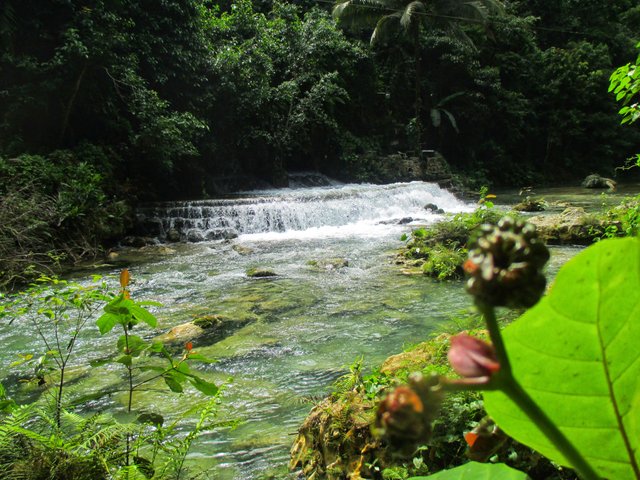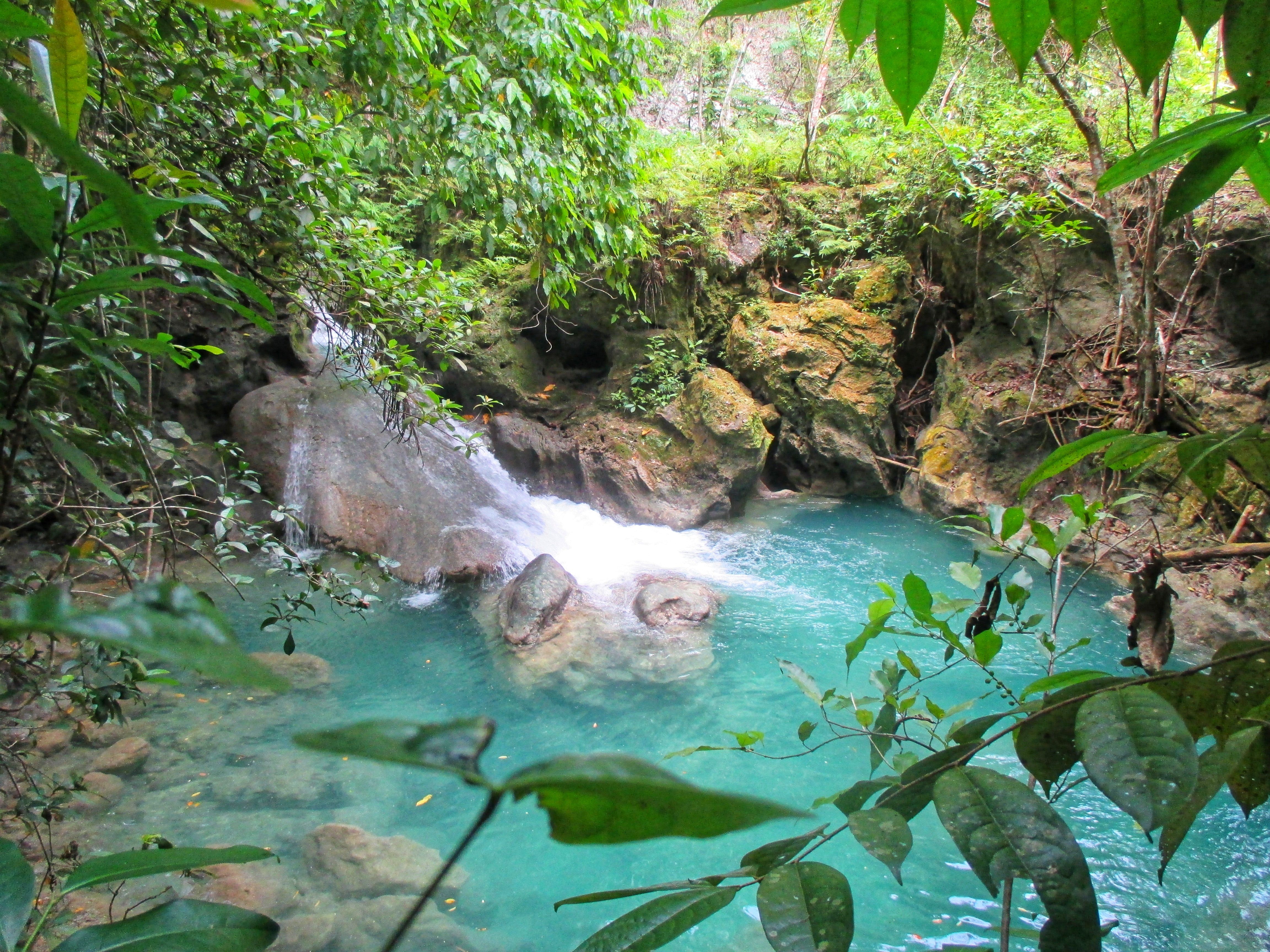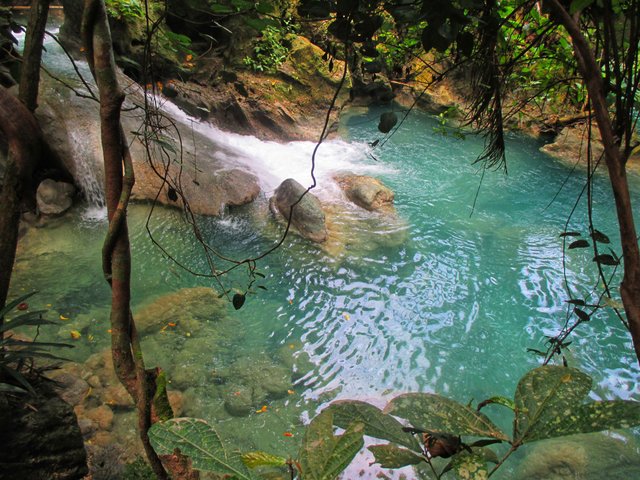 The trek from the main road going to the first cascade of Kawasan only takes 15-30 minutes depending on your pace. When we arrived there around lunch, given that it was a Sunday, the area was packed with a lot of groups who were either eating or swimming so we decided to continue to the second cascade.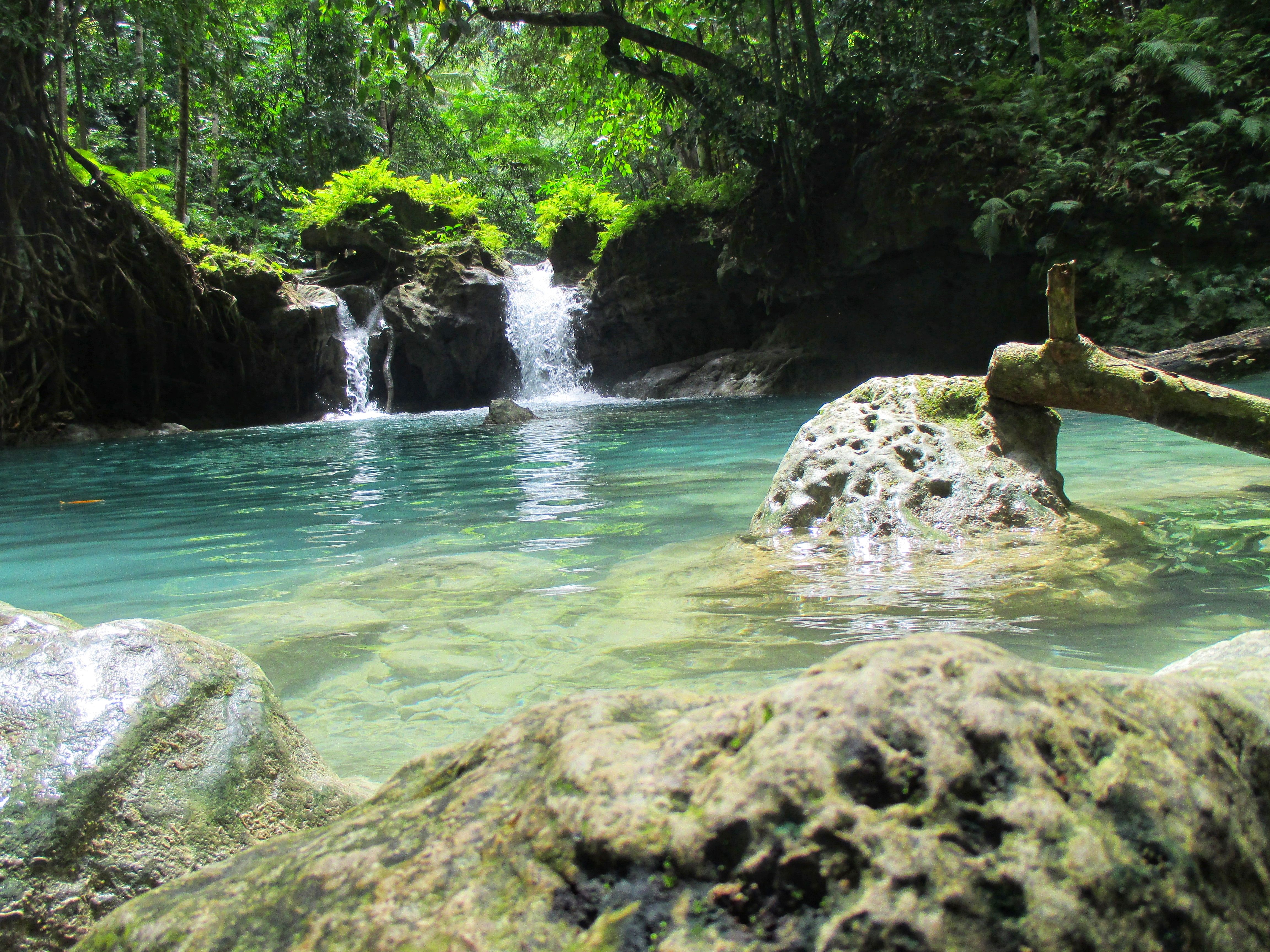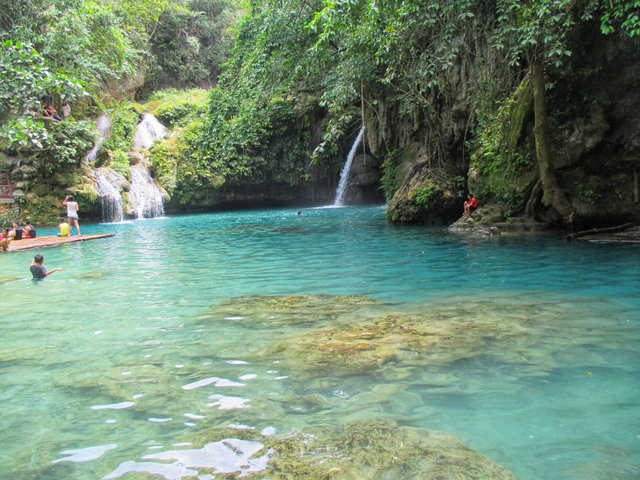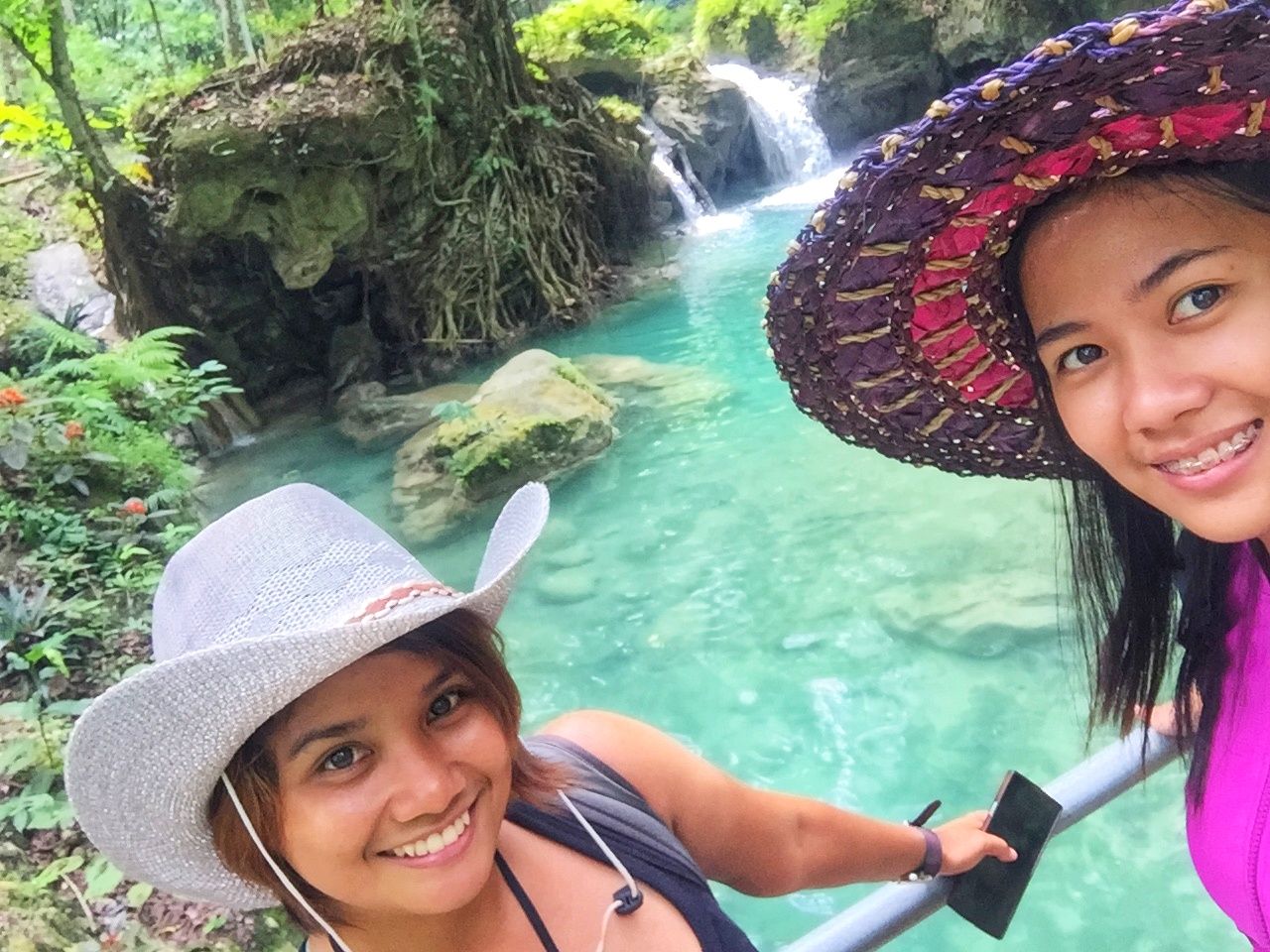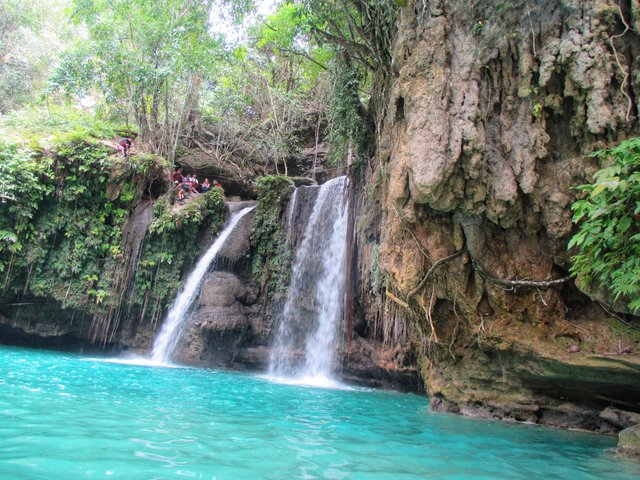 After our hearty lunch (we had take out from a fastfood), we decided to take a plunge at the inviting waters; WITH our rented life vests of course (Karen and I are no swimmers 😂). After a while however, we decided to take it a bit further and rented a raft. 😁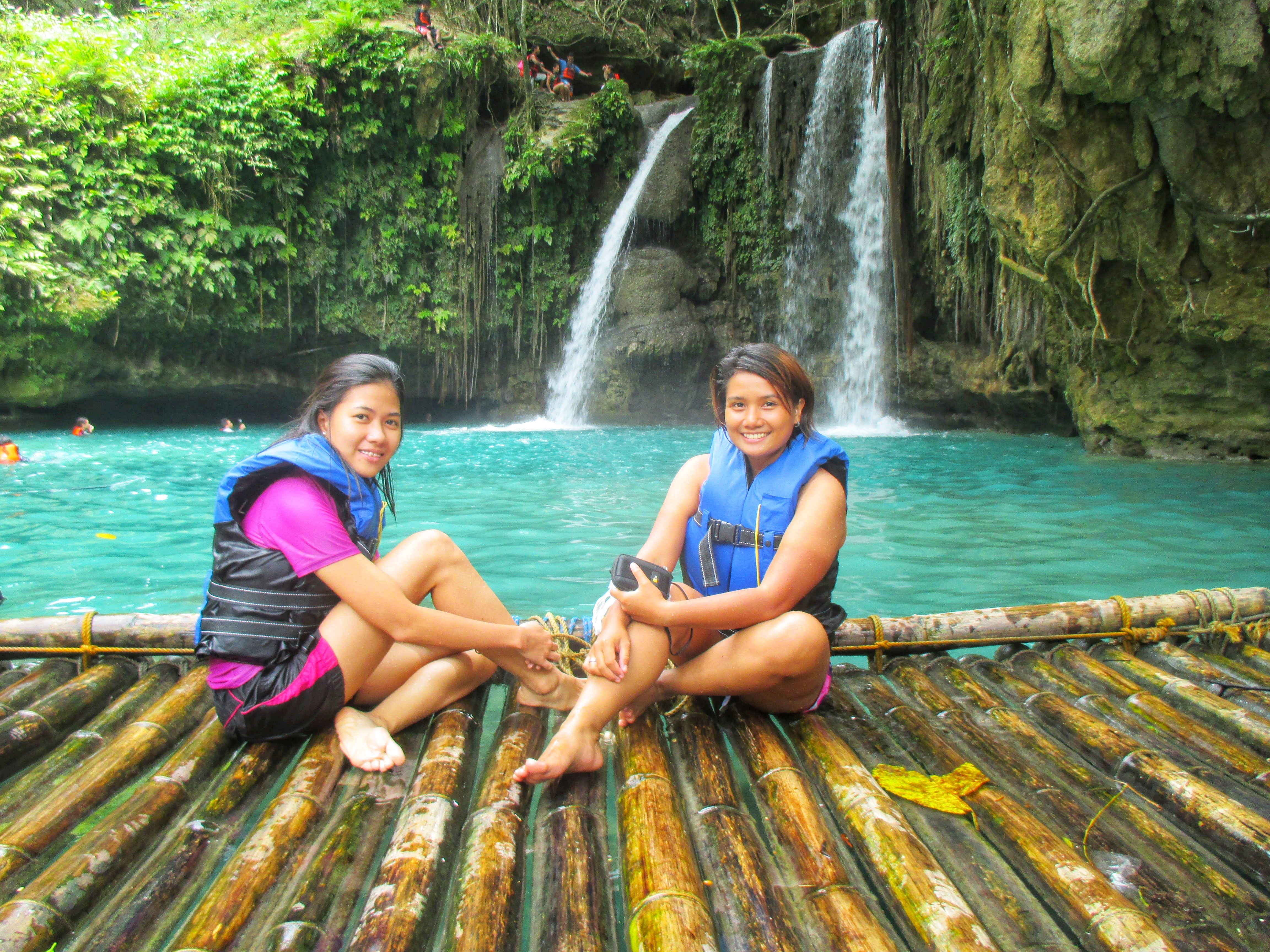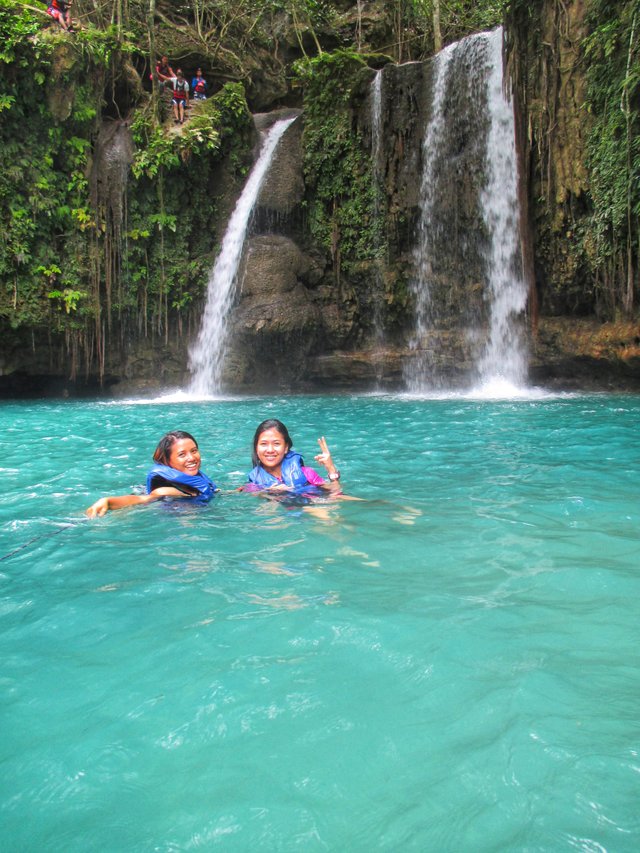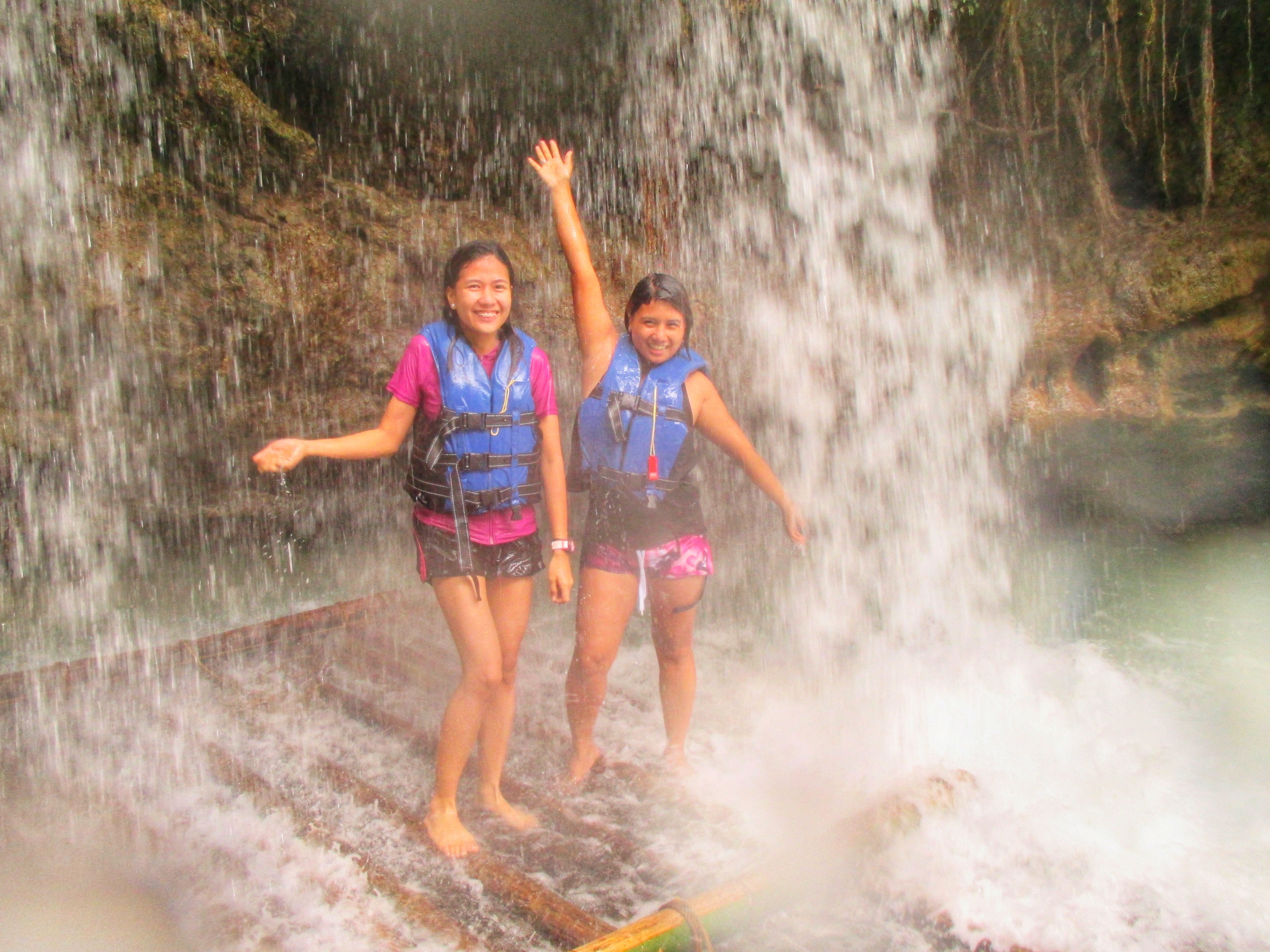 We only were able to reach the second cascade as we had no time. 😞
All in all, I was really glad (still am) that I was able to tick off Kawasan falls from my bucketlist. 🙆 And hey, you don't find waterfalls as beautiful as this one at just any day.
For those who are planning to visit Kawasan falls very soon, here are the few things to consider:
How to Get There:
*Via Public Vehicle: You can go to the South Bus Terminal Cebu an ask the driver if it stops in Matutinao Badin Church. You can take the bus going to Bato (via Barili) Fare is around 120 - 150 Php (~3 - 4 US Dollars)
The first waterfalls can be reached from the main road in 15-30 mins depending on your pace. You can opt to hire a guide but if you decide not to, you can just follow the trail just beside the Kawasan river.
Fees and rentals:
*Admission fee: 40 Php (~1 USD)
*Life vests: 50 Php (~2 USD)
*Raft: 300 Php (~8 USD)
*Changing Room: 10 Php (~1 USD)
*Table: 300 Php (~8 USD)
*Cottages: 1,500 - 2,500 Php/night (~38 - 63 USD)
*Room: 1,000 - 1,500 Php/night (~25 - 38 USD)
Tips 😊
*If you want to avoid the crowd at the waterfalls, you can visit during the weekdays or earlier during weekends and holidays.
*You can bring your own food and water for a cheaper adventure.
*Bring your fully charged phones (better if you have waterproof cameras/phones😊).
Thank you for reading!
All the best! {always}
~filnette 🍀
For other travel stories and tips, please don't forget to check out my other wanderlust blogs: