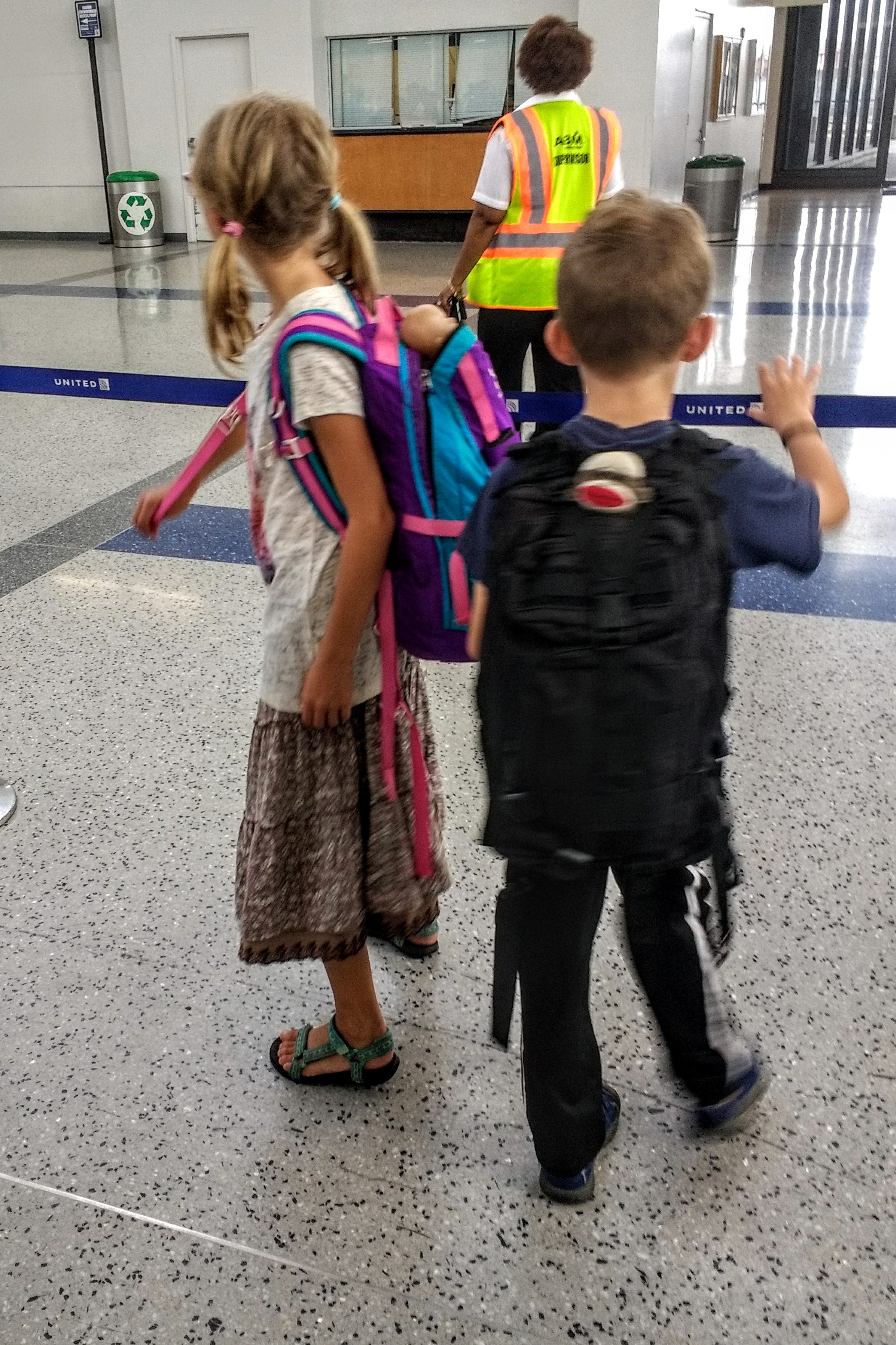 I think I was 8 when I took my first flight. A domestic flight from my hometown to the Swedish capital Stockholm. I remember how excited I was. My kids will never remember their first flight. All three of them had been on at least one international flight before they were 6 months old. And one or more flights every year since then too.
Today I'm flying with my 8 year old and my 6 year old and they both know exactly what to do and what to expect. They know to take their tablets out in security and to make sure they have emptied their water bottles. They also know to fill their bottles up again just in case we get stuck somewhere and can't get water ( it has happened several times ). They know they should use the restroom when we pass one because you never know how long it will be before they can go again. They know what to bring to keep themselves entertained as we wait to board the flight.
I know some people dread flying with children. I enjoy it, and walking behind them as they comfortably follow the signs towards the gate fills me with joy. I can't wait for the season when we are ready to do more international travel.

Thanks for following the journey of me and my family as we travel and roadschool our kids around the USA.

If you like this post please consider upvoting, following and resteeming!