Torre de Belem Or The Belem Tower In Lisbon Portugal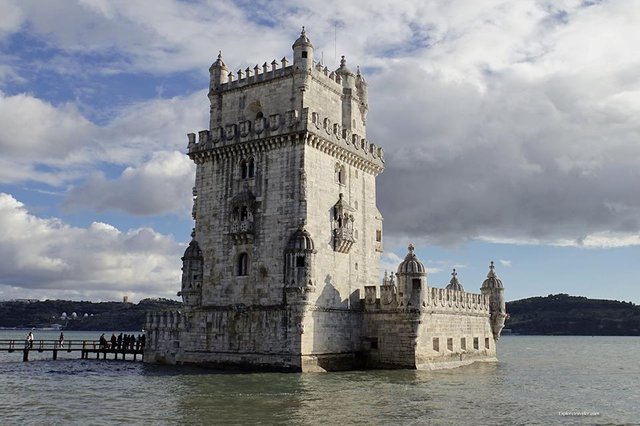 Beautiful Belem Tower Or Tower Of St. Vincent
The Belem Tower is a greatly fortified tower that you will find in the Parish of Santa Maria in Lisbon. This was a fort that was built to guard Lisbon from enemy attacks from the sea. It is locaated in the Tejo Estuary. The tower was constructed on the Northern bank of the Targus. It took many years to construct this magnificent fortress. Construction began in the year 1514 and the tower was completed in 1520. 
While looking at this spectacular Tower, one will see that there is a beautiful rhinoceros carved at the base. This is to remind people of the gift that was sent from  the Sultan of Cambay to Manuel 1. He sent Manuel 1 the gift of a magnificent rhinoceros, which was a most valuable gift at that time. What an unique gift. Looking up way  above the turrets will allow you to see two statues of the Archangel Michael, a powerful warrior. On the other side you will see a statue of Saint Vincent, who is the Patron Saint Of the city of Lisbon. Saint Vincent is said to keep watch over the city, as well as guard the tower itself. 
When you are looking at the fourth floor, there you will see the unique Cross Of The Order Of Christ with all its embellishments. The architecture of the tower is one of ornate carvings, each standing for a different aspect of Portuguese history. 
It is also note worthy to mention that this tower would have been extremely difficult to invade. There was a drawbridge would stop most invaders. If that was not sufficient, and there was any trouble, there was a gate complete with a working guillotine. If they got as far as the hall, there were missiles that could be dropped on the unsuspecting invaders. With all this, is it any wonder that Portugal was held a very high standing among the nations of the world. It became classified by UNESSCO as the Cultural Heritage Of Humanity in 1983. 
Note: Facts regarding the Tower of Belem were researched from the government site -- www.torrebelem.gov.
This is another one of the amazing monuments within the city of Lisbon and a must see for any adventurer. Lisbon is full of history and culture, exciting stories about a time that was and is of most importance.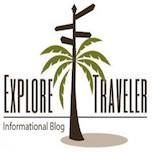 Twitter Page, ExploreTraveler
Facebook Page, ExploreTraveler

"Helping bring the world together one friend at a time. So travel 
and discover that the world is full of wonderful people." - ExploreTraveler 
We have a travel tip audio book that you can purchase at Audible --> Here
Happy Travels,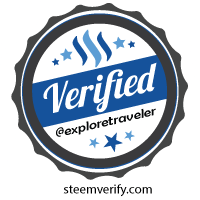 © 2017 ExploreTraveler. All Rights Reserved