Stone Stairs Platform Taiwan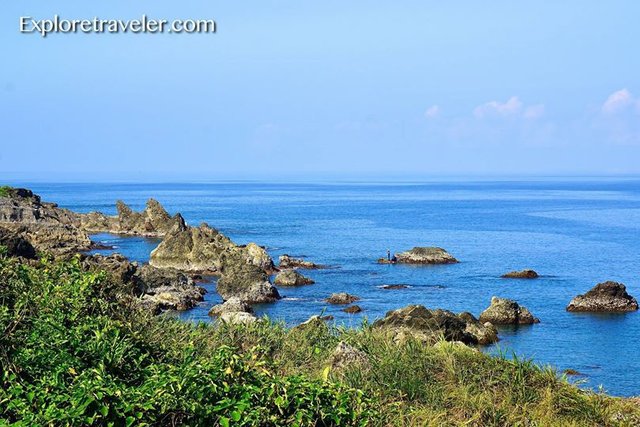 Shihtiping,Taiwan: Stone Stairs Platform
Stone Stairs Platform or Shitiping, is one of Taiwan's intriguing geological formations. Stone Stairs Platform is an amazing discovery along the Huatung coastal route. It lies just north of Kangkou Village at the 65 kilometer point on the coastal highway. 
Stone Stairs Platform, with its boulders that protrude out to sea, create small coastal mini bays. The Platform has the appearance of a set of stairs, irregular in length, that beacon the explorer to discover the sea beyond.
The uniqueness of Stone Stairs Platform is further assisted by the native coral beds that attach themselves to the protruding boulders. Along the top and sides of the coral you find vegetation growing and flourishing. At the end of this platform of stone stairs is the river mouth of the Siukuwan River. It is here that the Siukuwan River empties into the mighty Pacific.Stone Stairs Platform is now the site of a modern fishing pier. The abundant schools of fish, including lobster, make the pier a favorite fishing spot for locals and tourists alike. 
As you continue north on the beach, you will discover a huge hole within the rock wall itself. Another geological wonder on the eastern coast of Taiwan! Centuries of constant pounding of the ocean waves created this amazing hole. Now the hole protects picnickers from the hot sun and gives the wearied traveler a resting place. There is also a stone monument dedicated to the many workers who perished during the construction of the road.
The Visitor Center at Stone Stairs Platform is full of explanations and vivid illustrations of the local area and it's sea life. The center is very educational and interesting to inquiring minds. In the park area, the Scenic Administration runs a campground with raised platforms that face out to sea. There are hot showers in the evening hours and toilets are on site. Check in is at the Visitors Center. Sea Fan Guesthouse is at the start of the park. The guesthouse has small furnished rooms with views of the ocean. The sea-facing rooms look north at miles of undeveloped coastline and blue ocean. There are also rooms that look toward the mountain. Meals are provided locally. Mr. Wang is your pleasant host at this boutique hotel. The hotel phone number for making reservations is: 03-878-1828.
 The Chinese website is:http://www.seafan.idv.tw/ 
Shitiping Visitors Center is open daily from 9 am to 5 pm. The telephone number for making camping reservations is: 03-878-1452. 

 ExploreTraveler has been creating travel articles, books, videos, and podcasts for several years now. It is our intention to bring our older material for others here to enjoy here on Steemit, and to create new material here as well. We invite you to click on our links to the original content, and to also follow us there as well.  This post was originally posted on Dec. 9, 2014 at:   
https://exploretraveler.com/stone-stairs-platform-taiwan/
 Twitter Page, ExploreTraveler
Facebook Page,ExploreTraveler

"Helping bring the world together one friend at a time. So travel
and discover that the world is full of wonderful people." - ExploreTraveler 

We have a travel tip audio book that you can purchase at Audible --> Here 
 Happy Travels, 
ExploreTraveler.com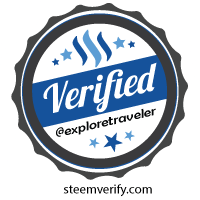 © 2018 ExploreTraveler. All Rights Reserved