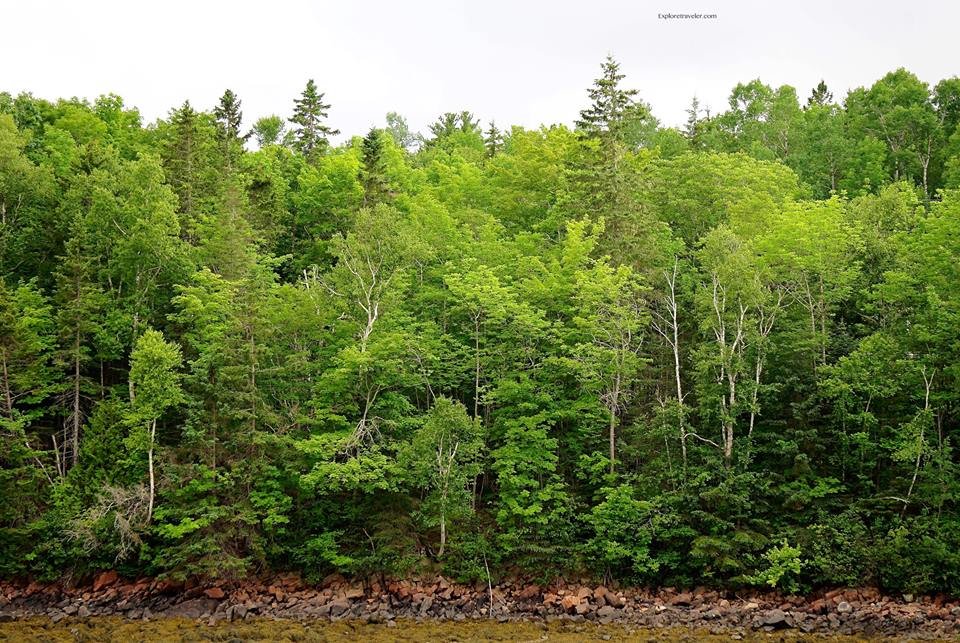 Site Of What Is Believed To Be The First North American Settlement
The uninhabited island of St. Croix Island,Maine is believed to be the site of the first French settlement in the year 1604 in North America. Pierre Dugua's expedition found the island a cruel and harsh reality in the winter of 1604-1605. Freezing cold temperatures, the lack of good water to drink, and proper food caused 35 of the 79 in the party to loose their life. Apparently they died of scurvy, due to the lack of anything to eat but bread.  But as spring arrived, the expedition found hope for those that remained as the Passamaquoddy, returning from their winter camp, traded fresh game for bread.  As summer approached, the expedition left the island. This was the first temporary settlement in the New World and the first French Colony was born.  Pierre Dugua latter made the decision to establish the colony elsewhere. The colony of Port Royal was founded in 1605, in what is today, Nova Scotia.  
St. Croix Island International Historic Site is quite remote, even for the state of Maine. The short drive along Highway 1 is extremely beautiful and in the fall has all the colors of the many trees of the Northeast. In the spring and summer it is the most spectacular shade of green. What a beautiful drive! This is truly a spectacular adventure for the whole family.  The Saint Croix Island International Historic Site takes the time to pause and remember the first European colony in North America.  What a perfect opportunity for the whole family to remember that first expedition and the founding of the first colony. 
 If you have come from our website, ExploreTraveler.com
Twitter Page, ExploreTraveler
Facebook Page, ExploreTraveler  
Or any of our other social media channels, please consider getting your free account here on Steemit, and make sure to follow all of us @exploretraveler @pilgrimtraveler @johngentry @vetvso @johngentryjr @karengentry @elijahgentry @floridagypsy and we will follow you back.  
   Helping bring the world together one friend at a time. So travel and discover that the world is full of wonderful people." - ExploreTraveler @exploretraveler 
We have a travel tip audio book that you can purchase at Audible --> Here
 Happy Travels,
 © 2017 ExploreTraveler. All Rights Reserved