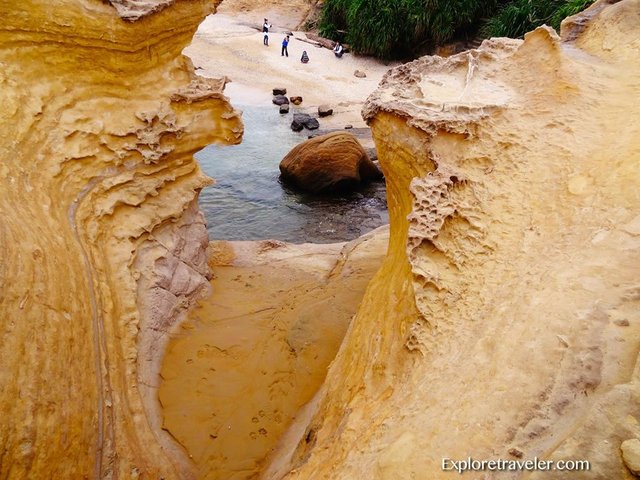 Yehliu Geopark on the Northern Coast of Taiwan
Seculed on Taiwan's Northern Coast is one of the jewels of the world. Nature, at it's artistic best, has taken the wind and the rain and sculptured some of the most astonishing figures and shapes. Some are so outstanding, that people have given them names. As you walk along this magnificent beach, you will see such clear shapes that you would almost think a master artist had been at work. This one of a kind experience has been provided for your entertainment by the world's master artist, this is the work of nature at its best. 
 If you have come here from our social media channels such as FaceBook or Twitter consider getting your free account, and make sure to follow all of us @exploretraveler @pilgrimtraveler @johngentry @vetvso @johngentryjr @karengentry @elijahgentry @floridagypsy and we will follow you back.    
  "Helping bring the world together one friend at a time. So travel and discover that the world is full of wonderful people." - ExploreTraveler @exploretraveler   
  Happy Travels, 
  @2017 ExploreTraveler. All Rights Reserved.