Bamboo Forest: Kaohsiung Harbor, Taiwan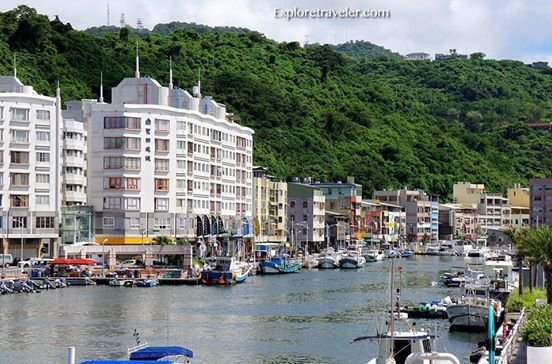 Bamboo Forests surround Kaohsiung Harbor in Taiwan. They are a dense green and beautiful! The Aboriginal Makatau language first called Kaohsiung, TaKau. Takau means bamboo forests in this Siraya Aboriginal Tribal tongue. Before the 17th century, Takau Isle was inhabited by the Makatau clan of the Siraya Aboriginal Tribe. Maka or Mata  means eyes in most of the indigenous languages of Taiwan. Kaohsiung Harbor was famous early on as a natural lagoon port. Bamboo and salt were the first two early commodities  that Kaohsiung became famous for. What a unique heritage, Kaohsiung Harbor has. But what happened to all the Makatau People who called Bamboo Forest home? Why are they missing from Bamboo Forest? By the time the English arrived there were no Makatau people left around Bamboo Forest or Kaohsiung. Their whereabouts became part of the great mystery. Where have the people gone? 
One story told and recorded in the History of Fengshan by Wen-Da Chen was that a pirate called Lim To Khiam came to Southern Taiwan. At this time, the Army of the Ming Dynasty chased Lim To Khiam and his gang. It is believed that this gang used human blood to scare off evil spirits from their boats. Having built new boats in Takau, they were in need of fresh human blood. Thus there was a great massacre of the Makatau people and those left, fled to  Akao Community further south. Currently most of the Makatau people live in and around Pingtung City, which used to be called Akao. 
So where can you find  the Makatau Aborigines today? Most of the Makatau can be found in and around Pingtung. If you are there on the 15 day of the first month of the lunar calendar, the Makatao have a very unique and old festival or Night Ceremony in the Kaboran community of Pingtung City. In the afternoon before the Night Ceremony, the Makatau hold a Dancing Drama. Both are worth attending if you are in the area of Bamboo Forest or Pingtung City during this time of the year. The Mata invite you to join them in their time of celebration. Come celebrate with Us! 
Today, the Makatau are regarded as the "Eyes of The World" in Taiwan. May the whole world see the mysterious beauty of the Taiwanese indigenous cultures! May all the indigenous people throughout Asia understand that they are one family! May the Taiwanese indigenous people see their roots within the world as a whole. Taiwan is a small island, but the Taiwanese indigenous people or Mata have a great vision and see far! They have become,"The Eyes of The World." 
https://www.pinterest.com/indigenoustaiwa/什麼,你也愛台灣原住民?!We Love Taiwanese Aborigines 
ExploreTraveler has been creating travel articles, books, videos, and podcasts for several years now. It is our intention to bring our older material for others here to enjoy here on Steemit, and to create new material here as well. We invite you to click on our links to the original content, and to also follow us there as well.   
  This post was originally published on   Feb. 26, 2015 at:   
https://exploretraveler.com/bamboo-forest-kaohsiung-harbor-taiwan/
  If you have come here from our social media channels such as FaceBook or Twitter consider getting your free account, and make sure to follow all of us @exploretraveler @pilgrimtraveler @johngentry @vetvso @johngentryjr @karengentry @elijahgentry @floridagypsy and we will follow you back.    
   "Helping bring the world together one friend at a time. So travel and discover that the world is full of wonderful people." - ExploreTraveler @exploretraveler  
  We have a travel tip audio book that will help you that you can purchase at Audible --> Here  
 Happy Travels,
 @2017 ExploreTraveler. All Rights Reserved.