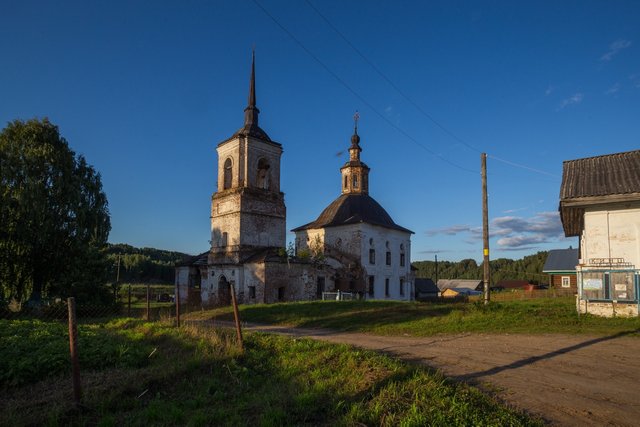 The village of Bobrovskoe during the first trip along the Sukhonsky tract impressed me the most. This is still the Nuksensky district of the Vologda region. For some reason, I always left this place for the last time. This time I decided to devote a little more time to walking, as well as go to the confluence of the Bobrovka River in Sukhona.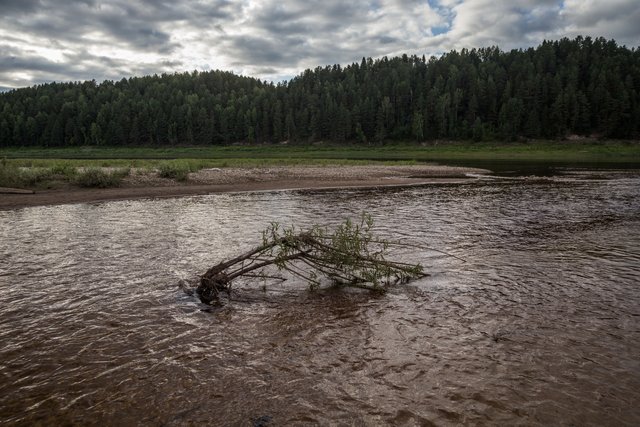 The clouds still continued to scoff at me and only occasionally showed the sun. But nothing, I love the clouds too! Let them know!
Bobrovka is a small forest river on which the village of the same name is located, as well as several abandoned villages. Along Bobrovka last year I had a whole trip, which I also wrote about.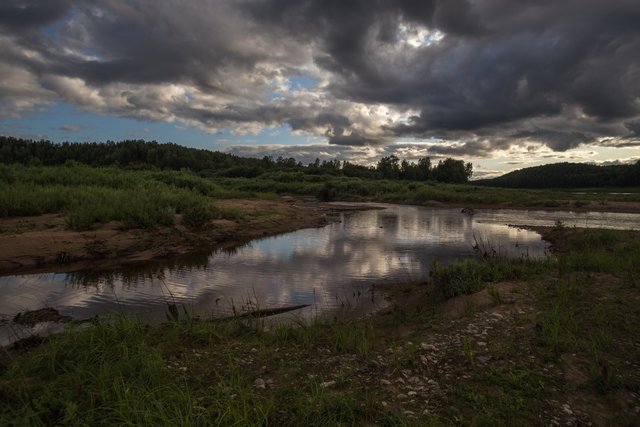 At the confluence of the rivers I was met by a little guy with two identical small dogs.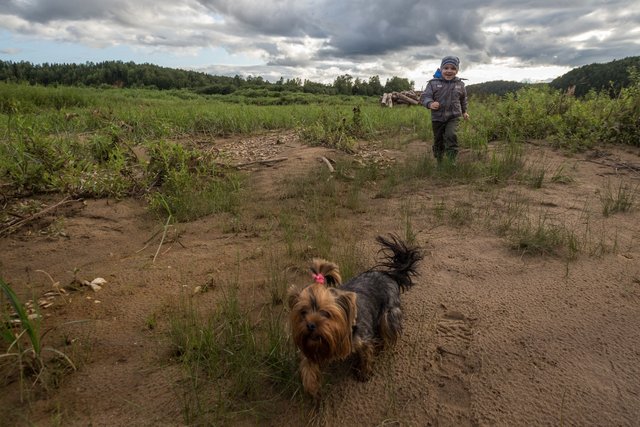 They accompanied me with pleasure and kept me company all the time while I was in this place.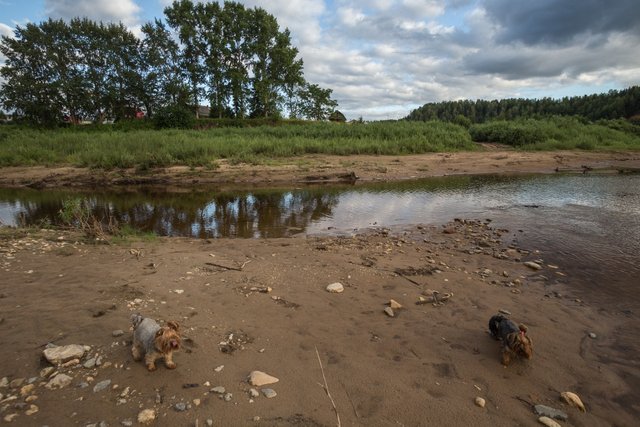 This year the river can be waded in boots, although in the past the depth was much greater.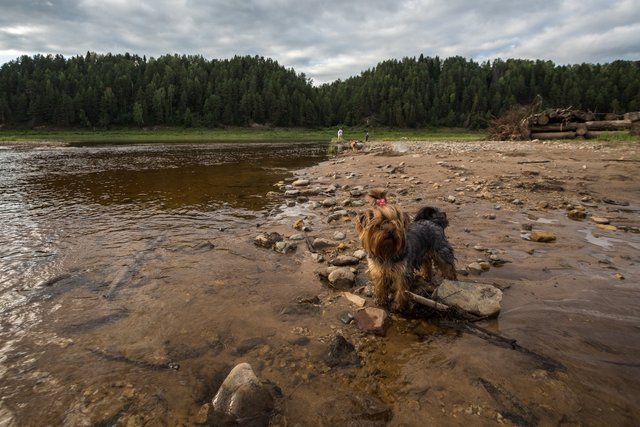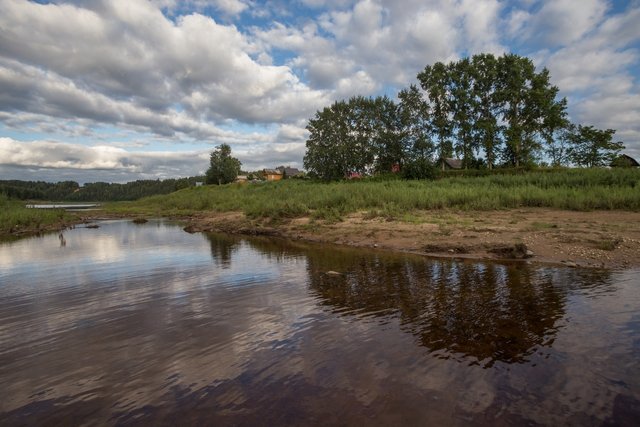 At the confluence of the rivers lie the remains of a large log house, which, most likely, once was dragged during the ice drift.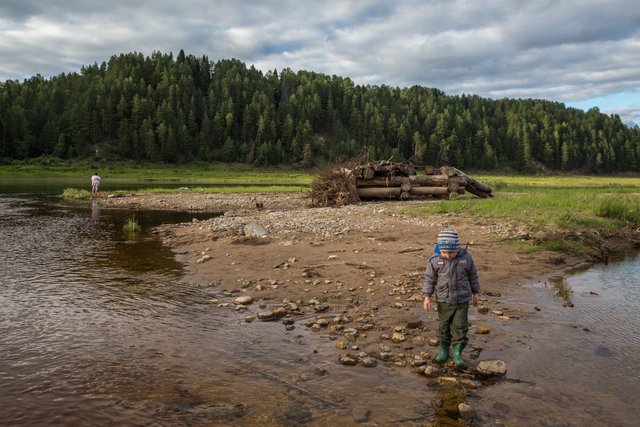 The mouth of the Bobrovka River was not particularly impressive, since there are no rapids, waterfalls and steep rocky shores.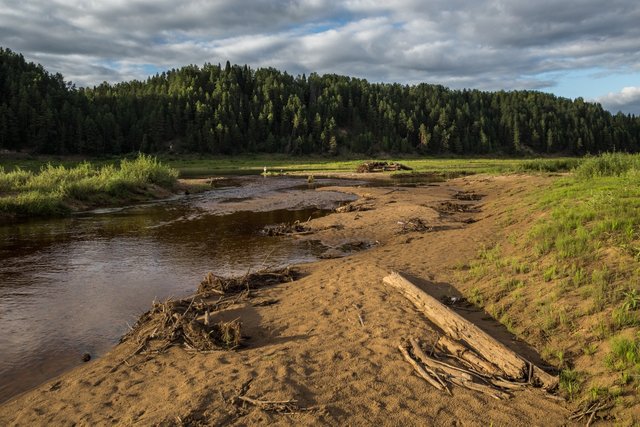 Although there is one place with a steep coast, but at that time it was already in deep shadow.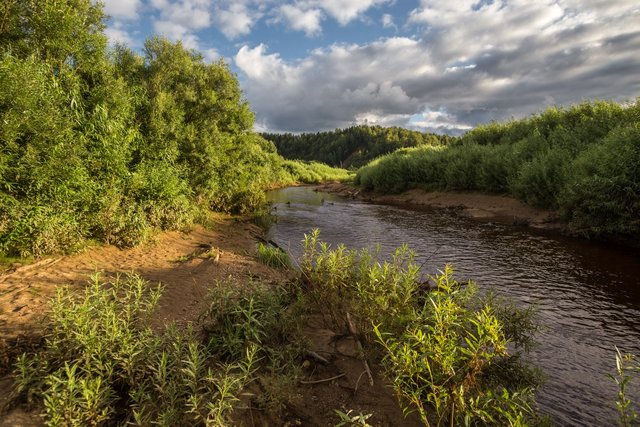 After watching the rivers, I went on to explore those places in which I had not yet been.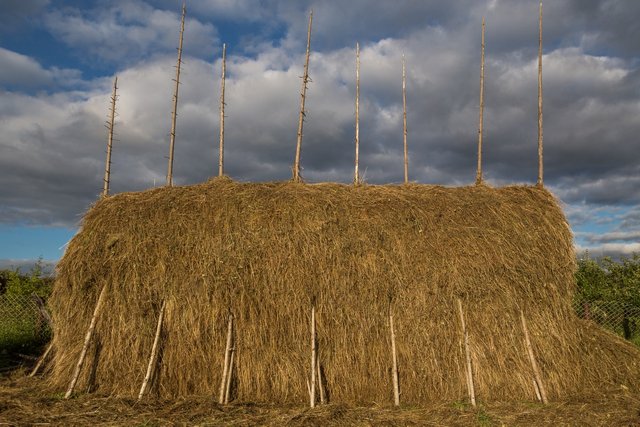 I reached a place called Riverside, which is located on a small hill. From here I photographed a view of the church in the village of Bobrovskoe.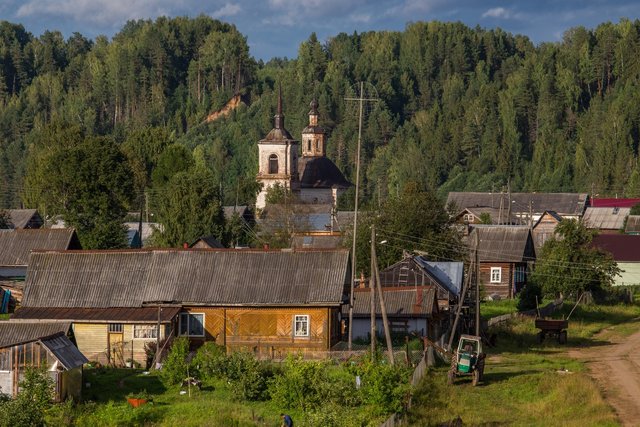 Then I had the urge to capture the same church, but from the river. I went to the shore of Sukhona in search of a view. The result was unsuccessful, as the church was hiding behind the trees all the time.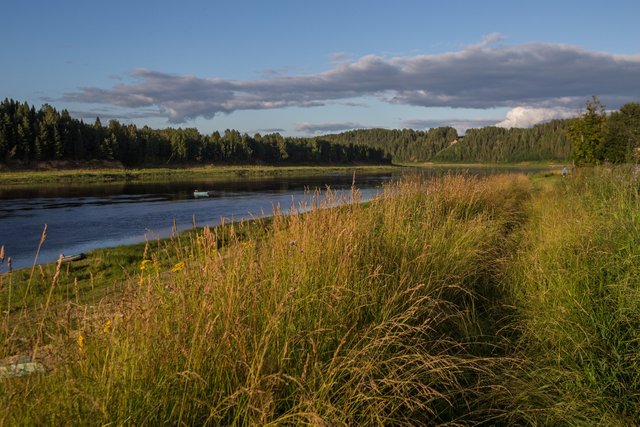 And only when I came very close, it appeared in all its glory.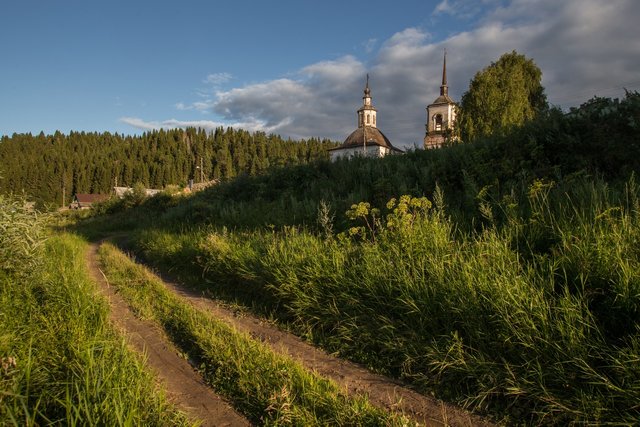 With views from the banks of the Sukhona River was somehow not very lucky.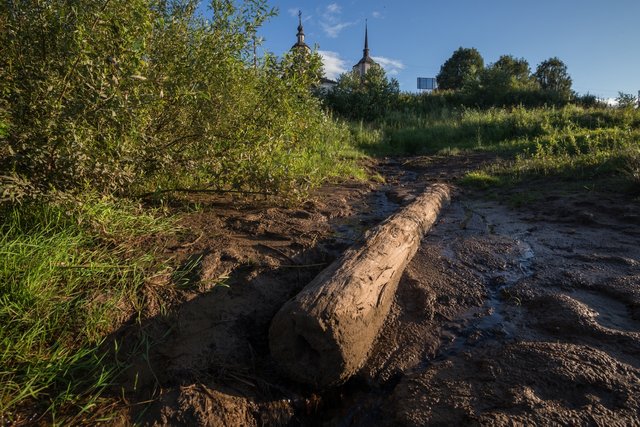 And the rest I have already photographed in the past.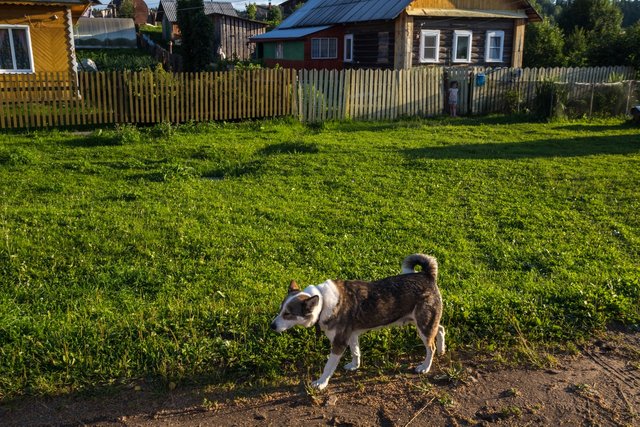 It remains to reach the car along some unfamiliar street.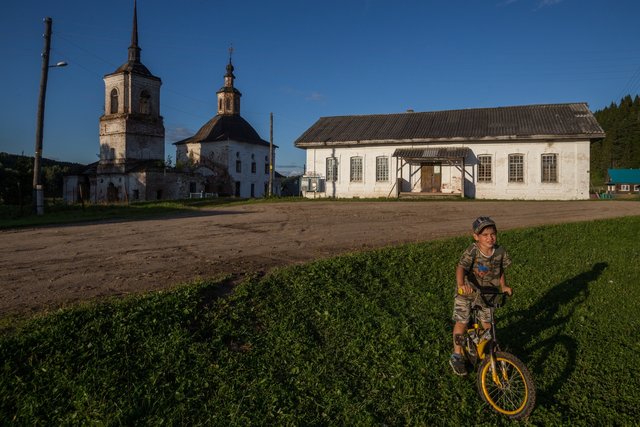 Oh yes! I will still show the traditional picture with a tractor in Bobrovskoe.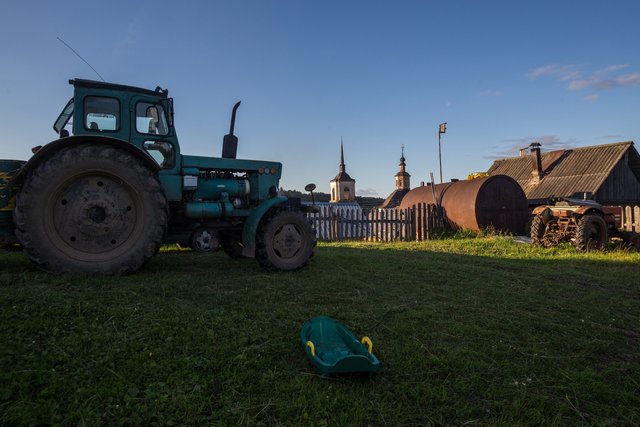 I can with one more!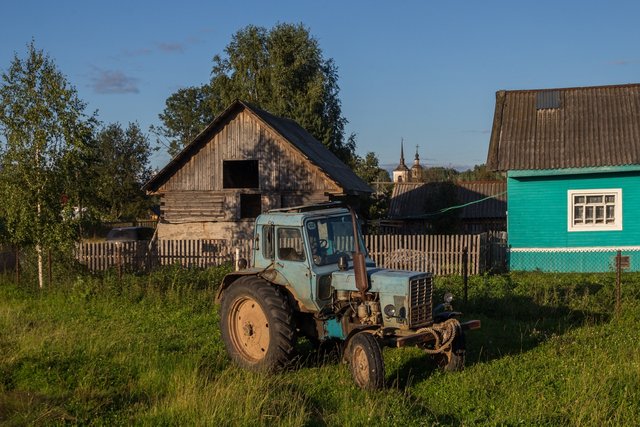 Okay, I won't lose time, but rather I'll go to another beautiful place.
To be continued...