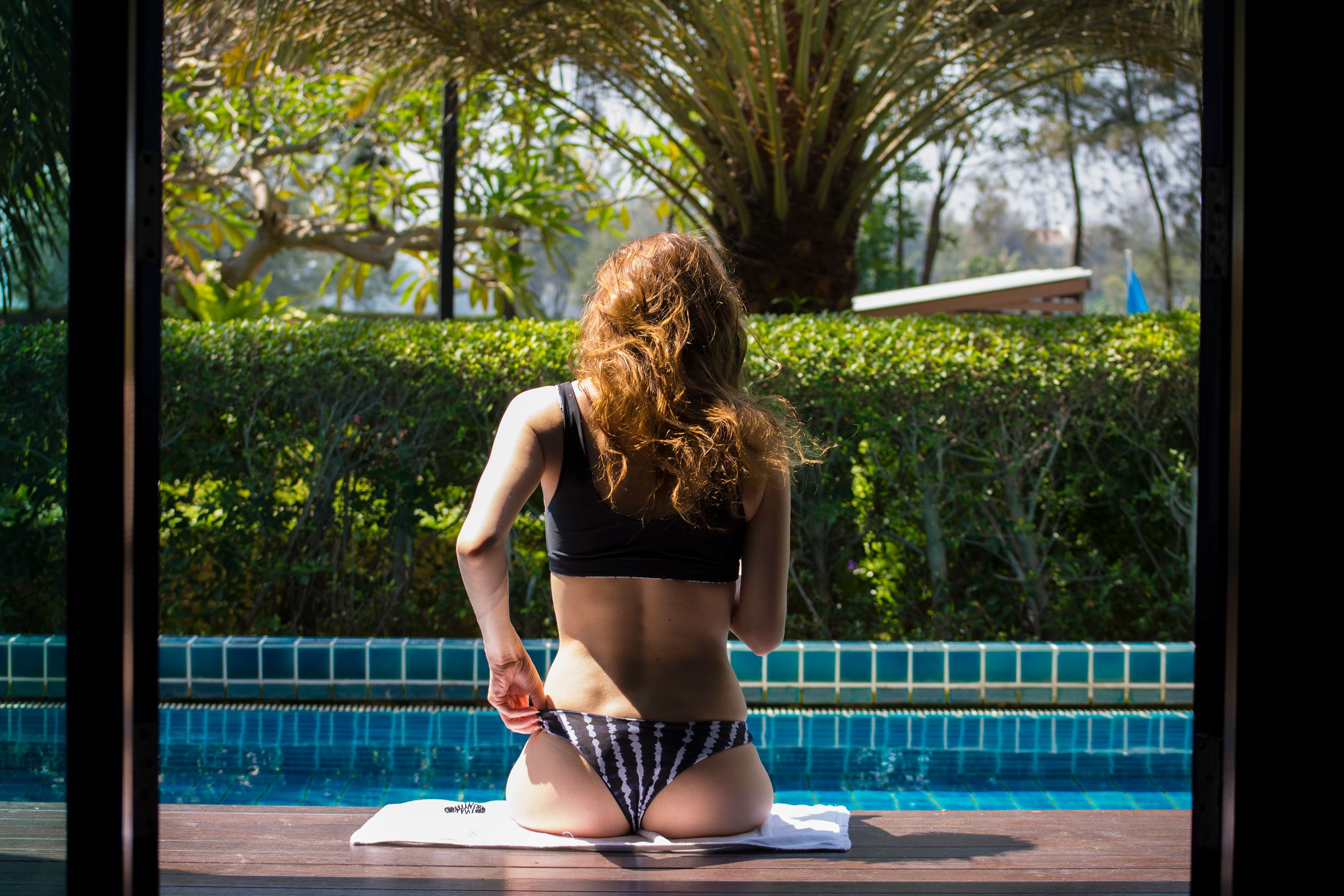 I joked about taking a picture of my bikini butt every day I'm in Thailand, so that's what I'll do!
Okay, not really, but I thought this would keep you entertained for a little bit while I work on my first real set of pictures from Hua Hin. I've been slacking these first two days and not really taking pictures before tonight at the Night Market. I have to step up my game and start getting more serious about the photography because it really is something I love to do and I always regret the times when I didn't take my camera with me to some new place.
But for now, here is a shot of me in the terrace of my room, hanging by the 15 metre pool. The weather here is perfect and I'm tempted to stay poolside all day! I was pretty scared about burning my skin so I was slathering on a SPF50 lotion but apparently I don't burn as easily as I though, so I got no colour what so ever even though I was outside most of the day. I want them tan lines on me booty!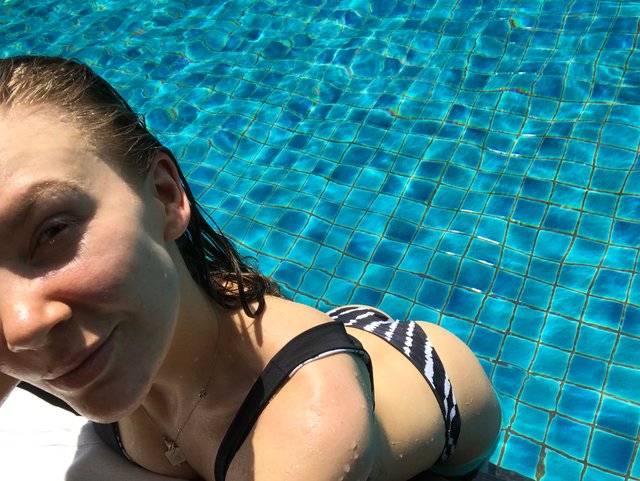 I have to get to bed now, I stayed up way too late last night and barely got over the horrible jet lag.