How to take a nice picture of a kangaroo on an Australian flag? It is easy. At first you will need to find some tamed kangaroos in a park or somewhere else. Then place an Australian Flag on the ground and additional also something yummy to eat for the kangaroo. I found out the kangaroo loved biscuits and peanut butter.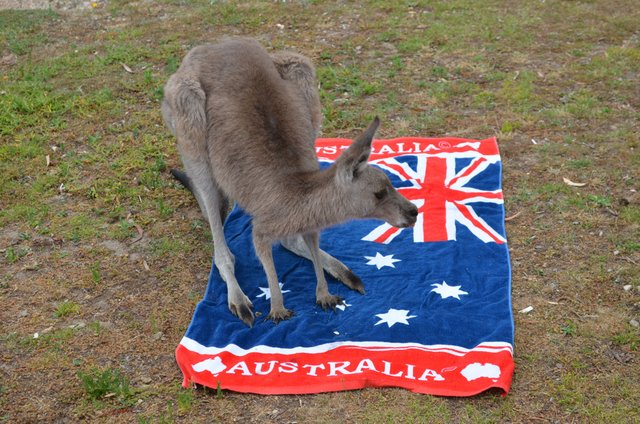 Firstly, I gave them a yummy biscuit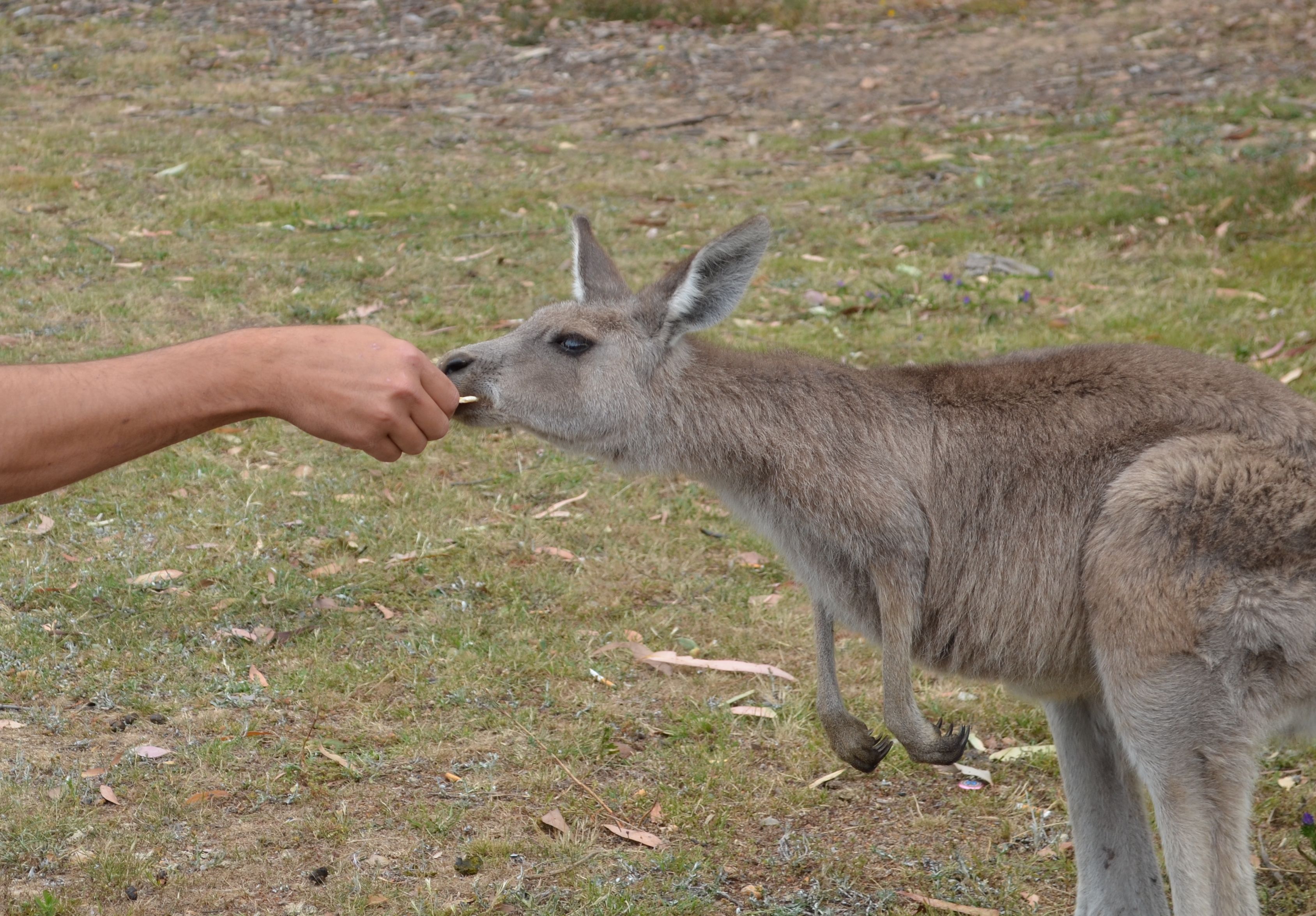 Then I placed a biscuit on the towel ..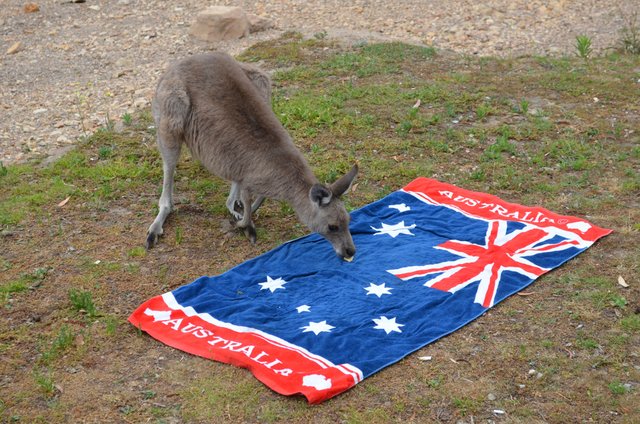 The kangaroo loved it and tried to find some more biscuit on the towel. When the Kangaroo was on the towel I used the time window to take some pictures of the kangaroo.
Then I gave them at the end yummy peanut butter for testing. He loved it even more than biscuits.:-)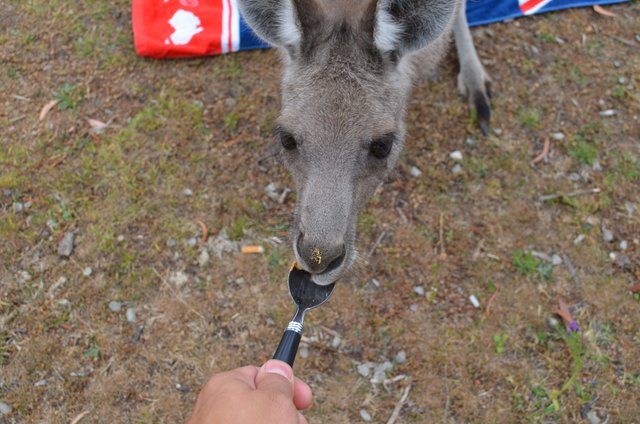 It was a nice and funny experience to take a picture of the kangaroo on the towel. If you also want do that, then you need to be patient, because if you do something wrong they will just jump away.
.
.
End ...
This is my private Account on Steemit ...
I post mostly about my worldwide Traveling, Road Trips and some DIY stuff.
Follow me:
Steemit: https://steemit.com/@euwo
Twitter: https://twitter.com/euwo5
Follow my Project :
Steemit: https://steemit.com/@bringhand
Twitter: https://twitter.com/bringhand
Facebook: https://www.facebook.com/bringhand
Instagram: https://www.instagram.com/bringhand.de/
If you like to support projects in the Sharing-Economy, than you are welcomed to join the on the Way Delivery Network (german).
Official Website:
https://www.bringhand.de/
Turn your trips into cash and join our worldwide network of travelers, road trippers and couriers today!