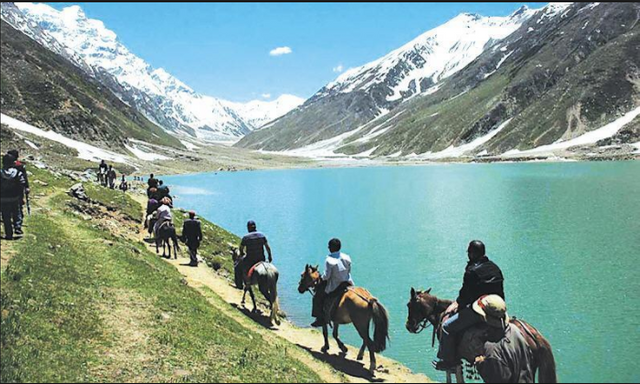 Lake Saif-ul-Malook – ranked by The Guardian as the fifth best tourist destination in Pakistan – seems like heaven on earth. The greenish-blue crystal clear and freezing water, surrounded by giant glaciers, including Malika Parbat, reflects the beauty of Saif-ul-Malook.
Location
The divine lake lies at the northern end of the Kaghan Valley near Naran, and in the north east of Mansehra district of Khyber Pakhtunkhuwa. It is the highest alpine lake of Pakistan at an altitude of 3,224 metres and 10,578 feet above sea level.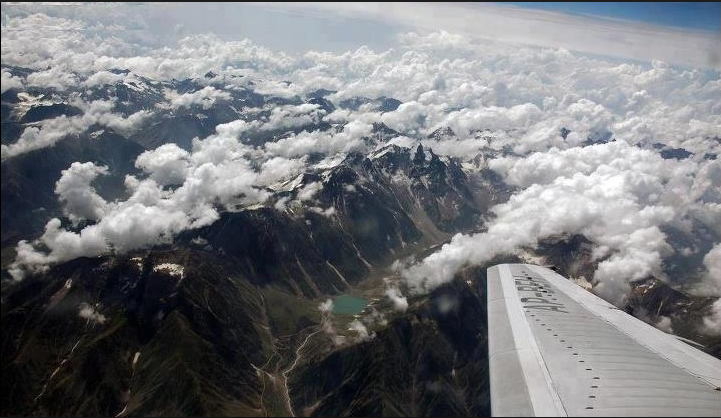 Arial View of Lake Saif-ul-malook.
Leisure activities for tourists
The lake is kind of a bowl where multiple glacial waters accumulate. However, it consists of large eco-diversity which includes a rare brown trout fish, bulk amount of blue-green algae, and a variety of water-plants and phytoplankton. Trout fishing is quite popular in Kaghan and in Naran as well.
The magical lake is completely frozen during winters due to heavy snowfall. The ideal time for tourists starts from June to September. The weather of this divine place is extremely pleasant during day time (about 15-20 degree centigrade), whereas at night the temperature drops to three degrees centigrade.
Boating facility is also available for adventure enthusiasts. The experience may be full of excitement but one should be careful because the lake's depth is still unknown, and there aren't rescue equipment. So do boating at your own risk! Ponies and horses are also available if one doesn't want to travel on foot.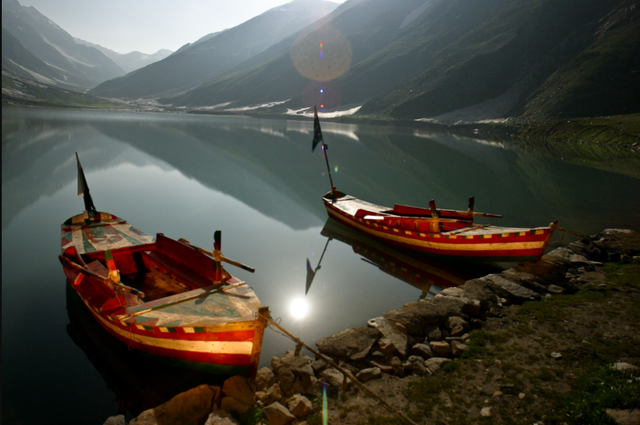 Camping at the time of the full moon is like sitting in a fairyland. It is highly recommended for those who want to see the moon shining at it brightest amongst five billion stars in the sky.
Saif-ul-malook during winter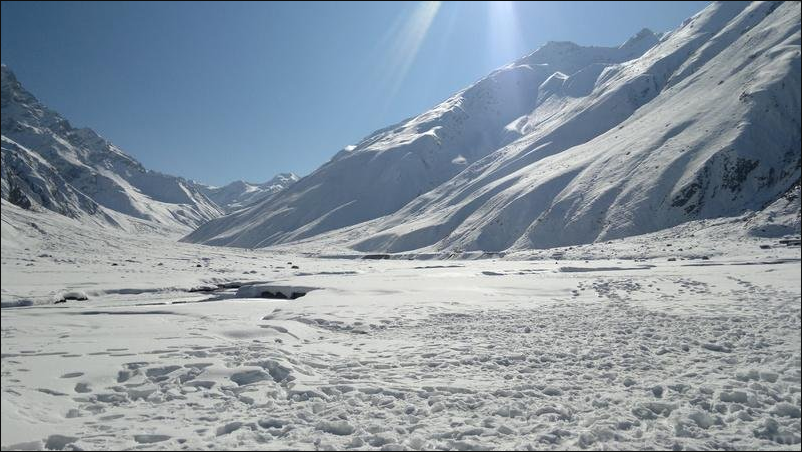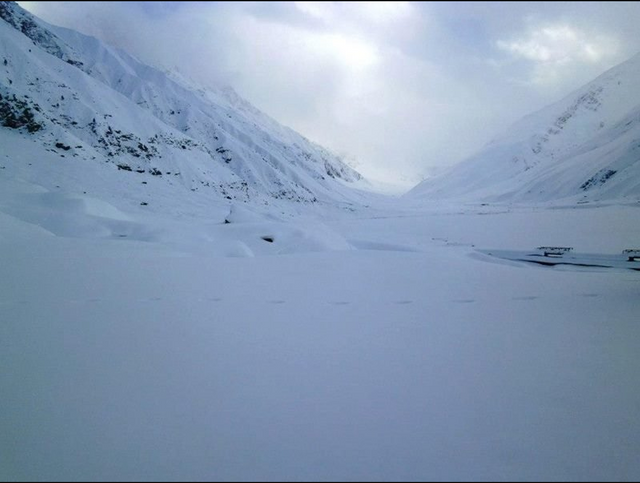 I am Nature lover, writing about nature.
Upvote and feel free to follow me @escapeplanet