If there's one thing Rihanna's familiar with, it's a fashion slay!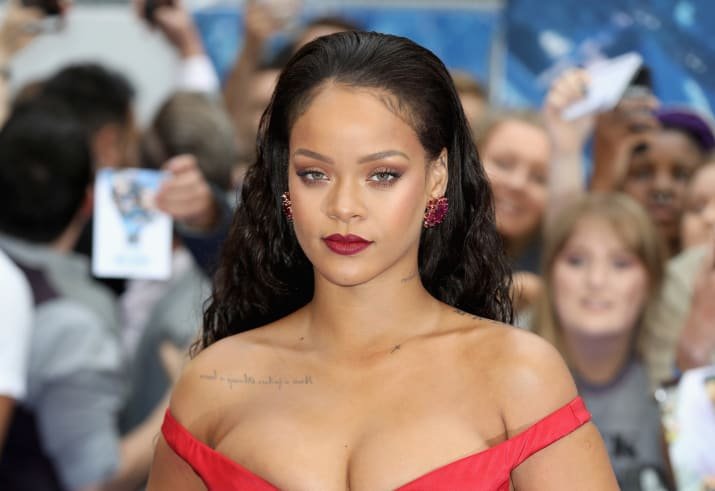 Honey's been serving up looks for as long as we can remember and they never disappoint!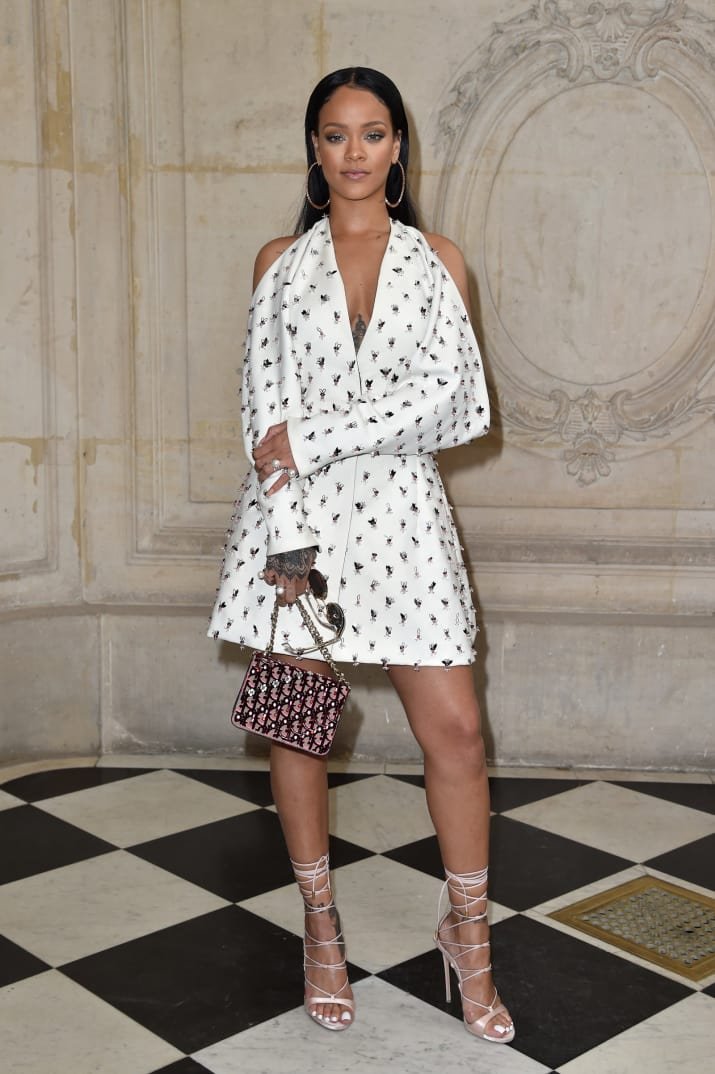 And while you might be used to seeing her dominate on the red carpet or on stage, that doesn't come close to her festival style.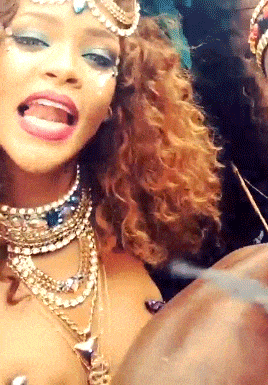 Rihanna  attends an annual festival called Crop Over in Barbados, where she  celebrates the history and culture of her beautiful island.
![52196.jpg](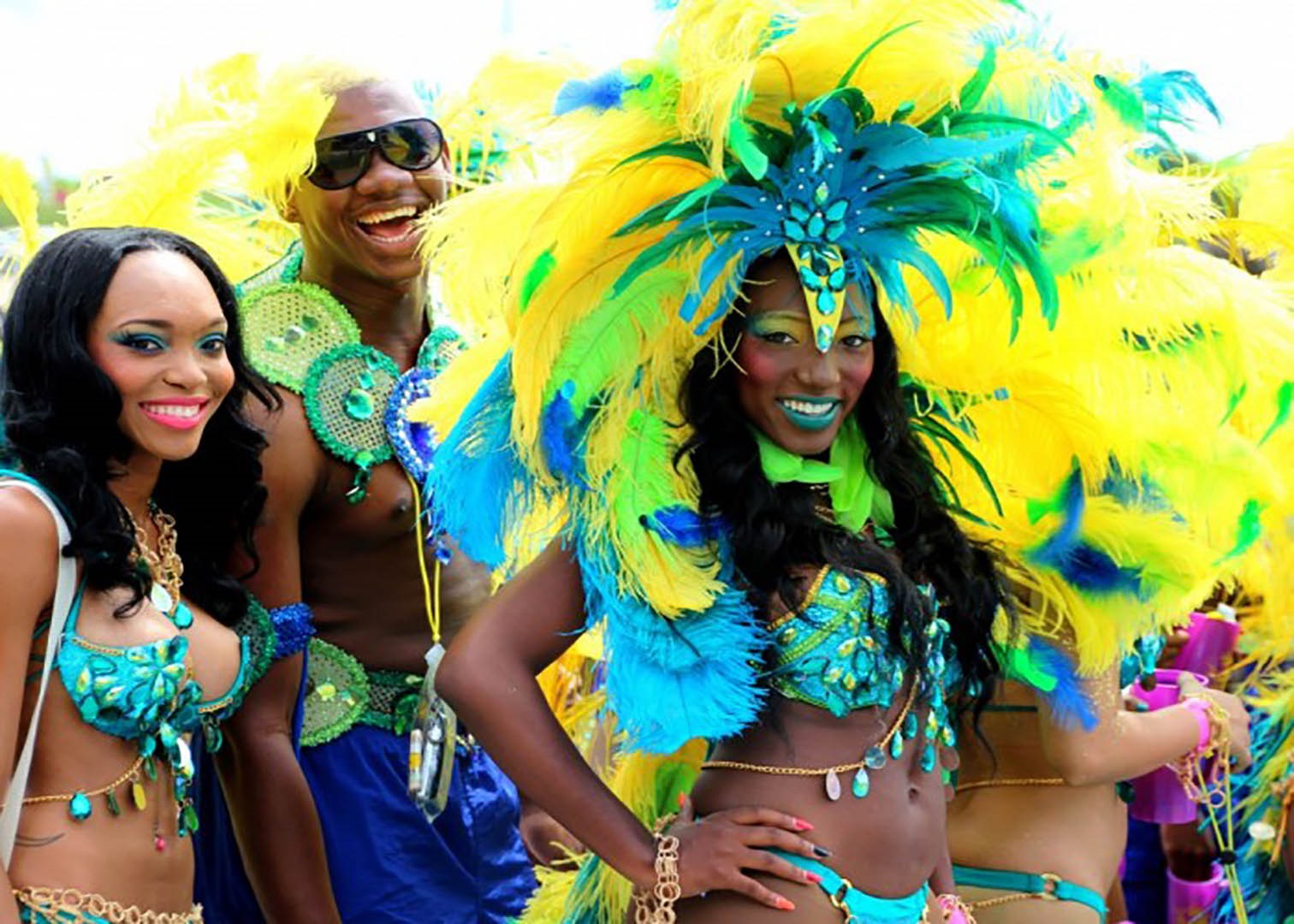 )
And  this year she looked like a Bajan goddess, adorned with rainbow  feathers and a turquoise wig that would even make Crayola proud.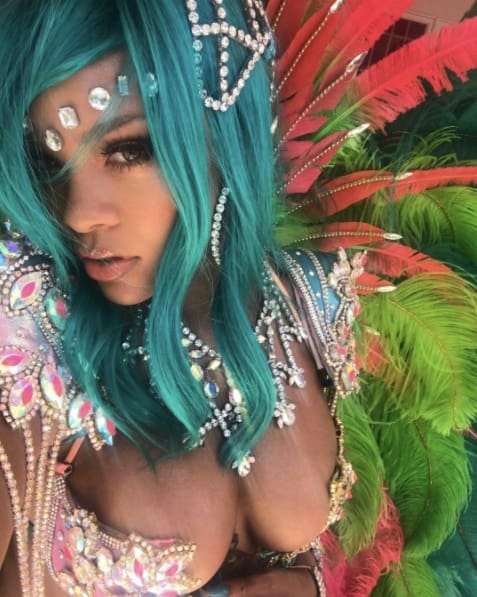 And while the 29-year-old singer was soaking up her rich roots, we've been obsessing over her costume: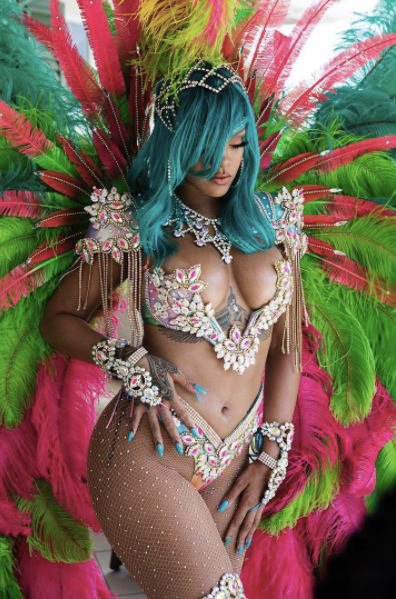 Like, seriously. How does this picture not make you smile?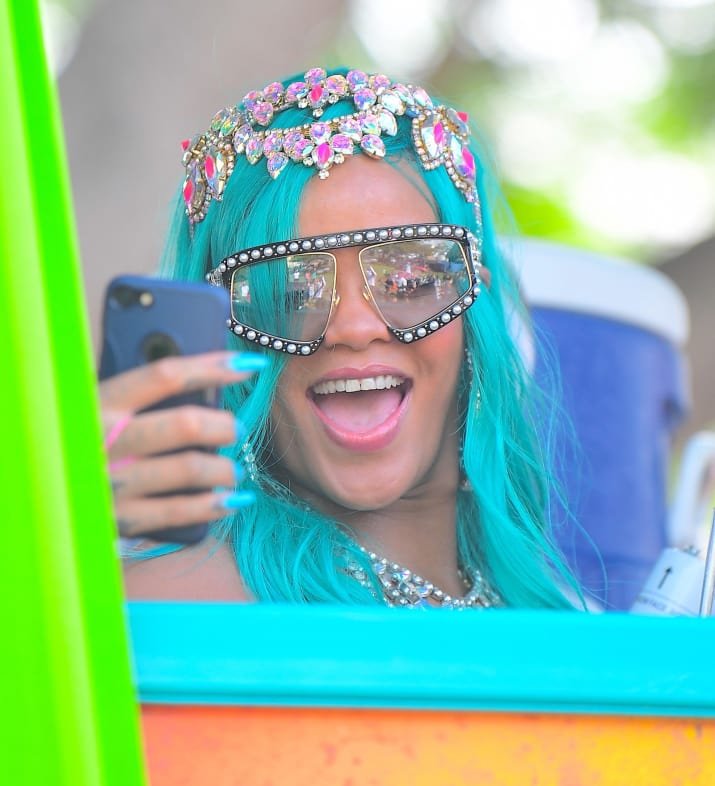 Meanwhile, her thick thighs are still out here saving lives and she's living her best life.
![20633307_108750936489711_2361160865136246784_n.jpg](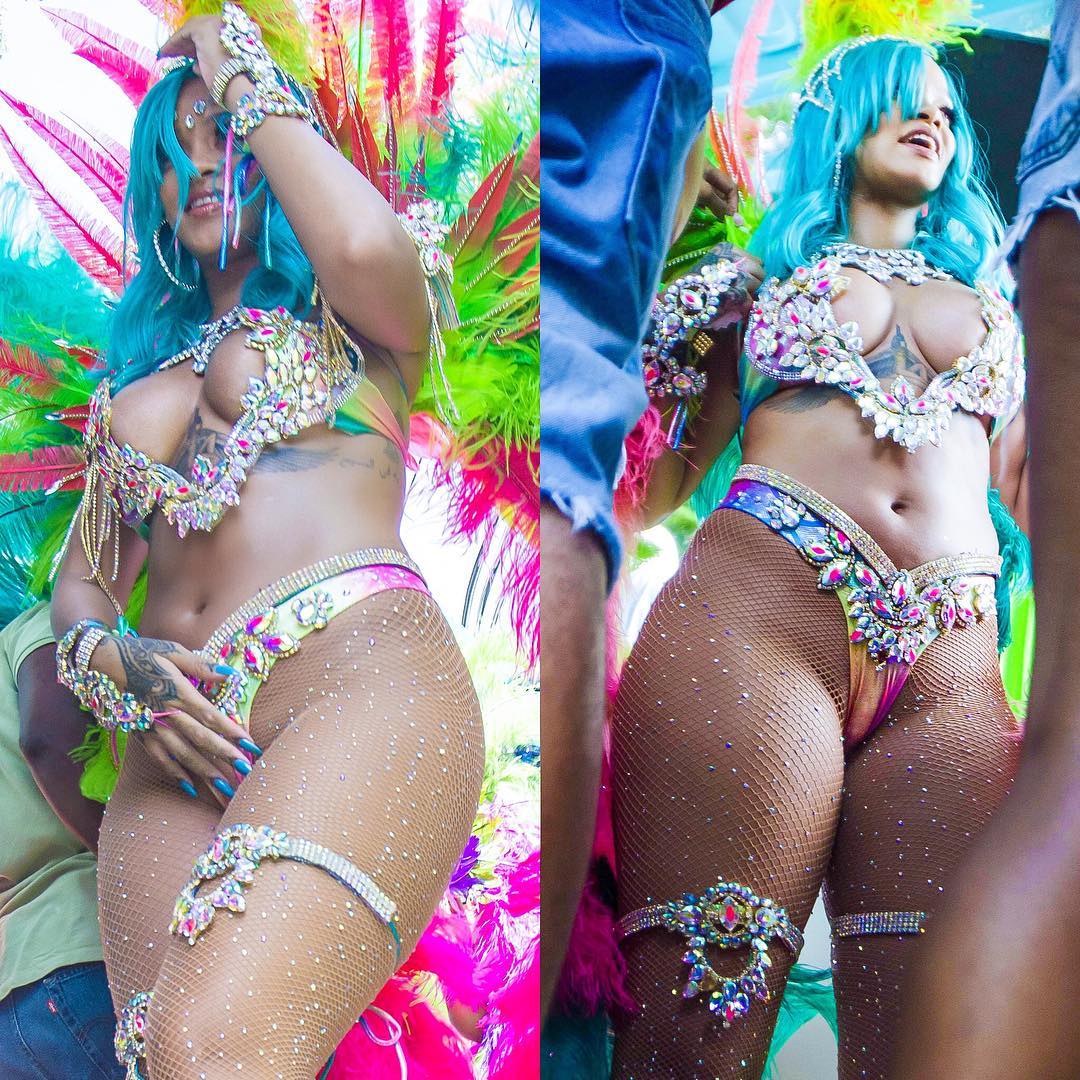 )