Awaiting to board a Pacific cruise, my wife and I enjoyed a short hike around part of Coal Harbor in
Vancouver Canada. The crisp Fall air was invigorating, but the sunrise over the harbor was wonderous.
Here are a few pics we took w our I Phone 7 that morning. Hope you enjoy !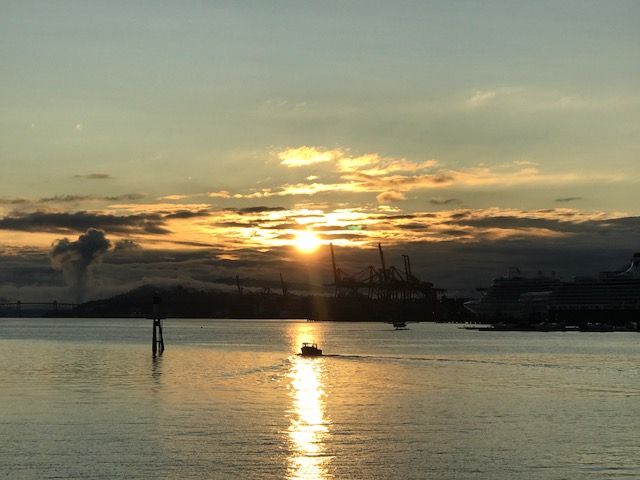 Not only is Vancouver a starting and stopping point for cruises, it is a destination city all to itself, surrounded by the natural beauty of harbor caressed by mountains.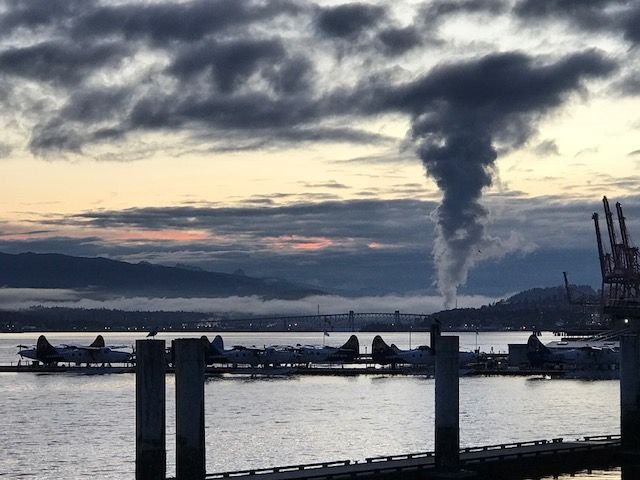 The seaplane airport on Coal Harbor is a noteworthy place to visit, featuring a hub of activity with seaplanes landing and taking off; while sporting a cool little coffee shop that overlooks this scenic harbor.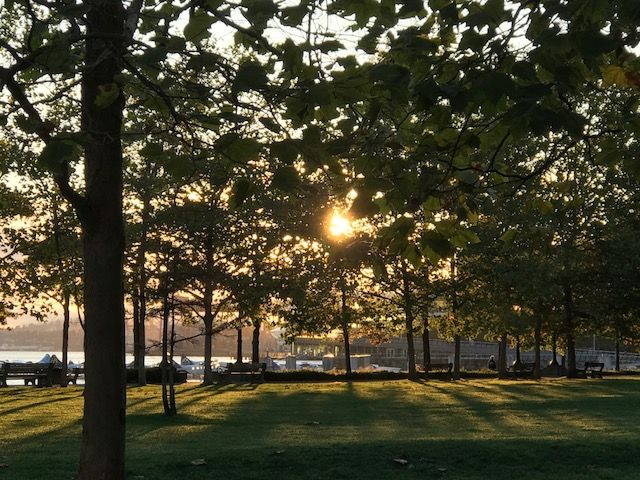 Along the paved path around Coal Harbor are strategically placed parks with colorful shade trees and places to sit and contemplate. This photo catches the sunrise just peeking above the trees. Vancouver is a beautiful clean city that my wife and I look forward to returning to someday, so we can explore more wonders of Canada !