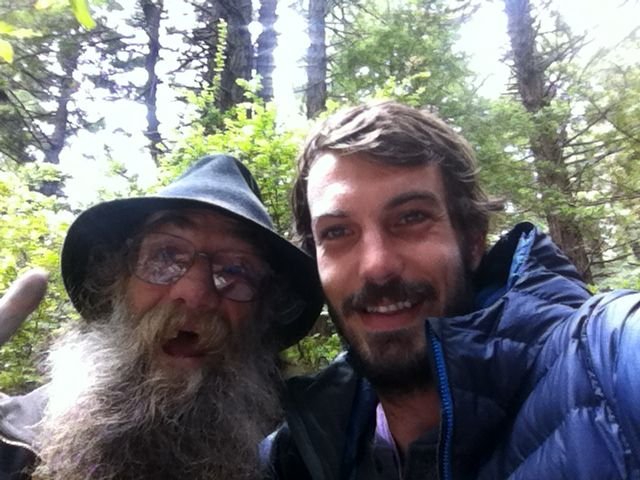 At the end of Chapter 1, we met Steve the Flute Wizard!

And I camped in a hallowed out tree!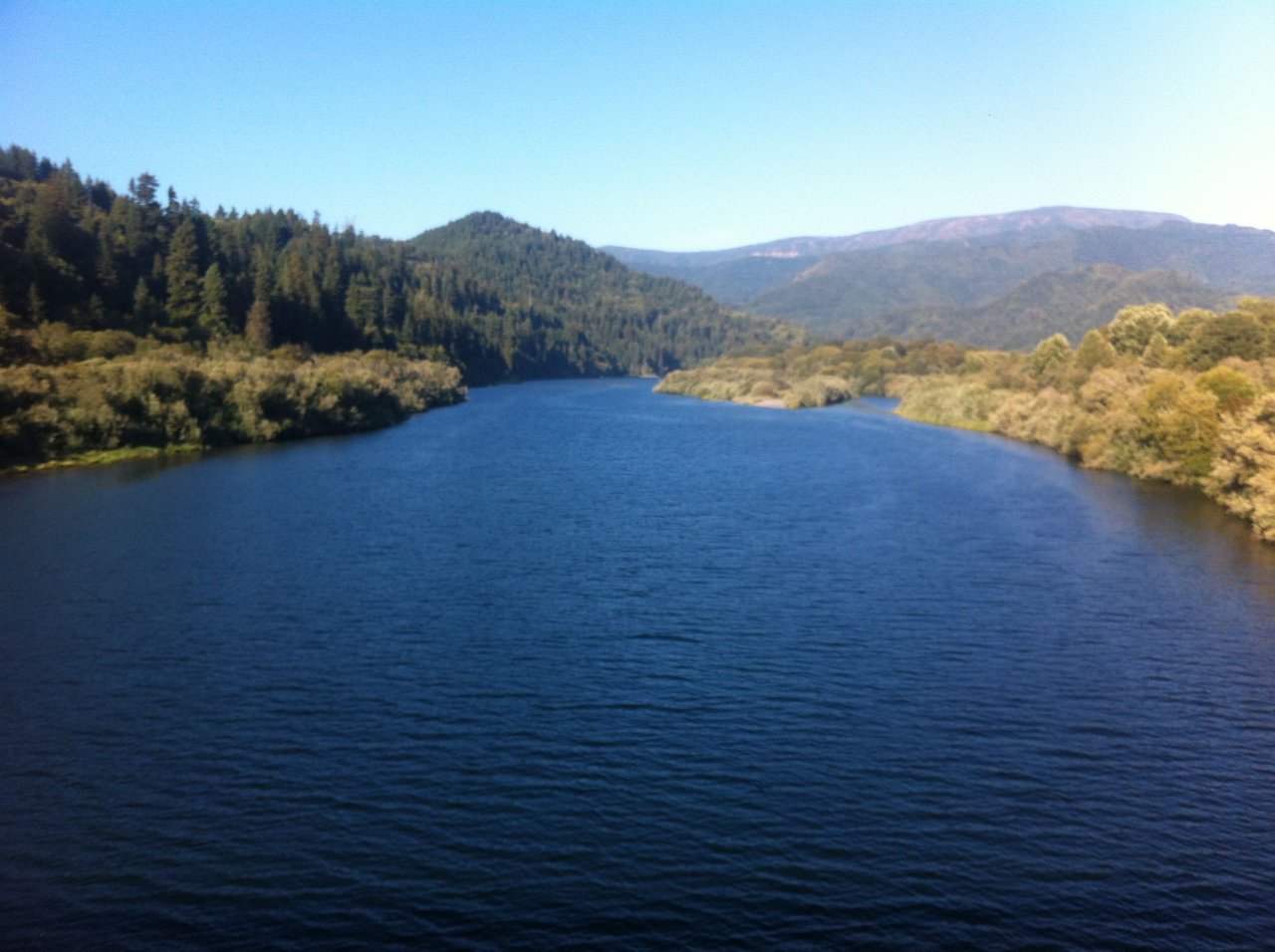 Back on the road. Things starting to look more and more Oregony now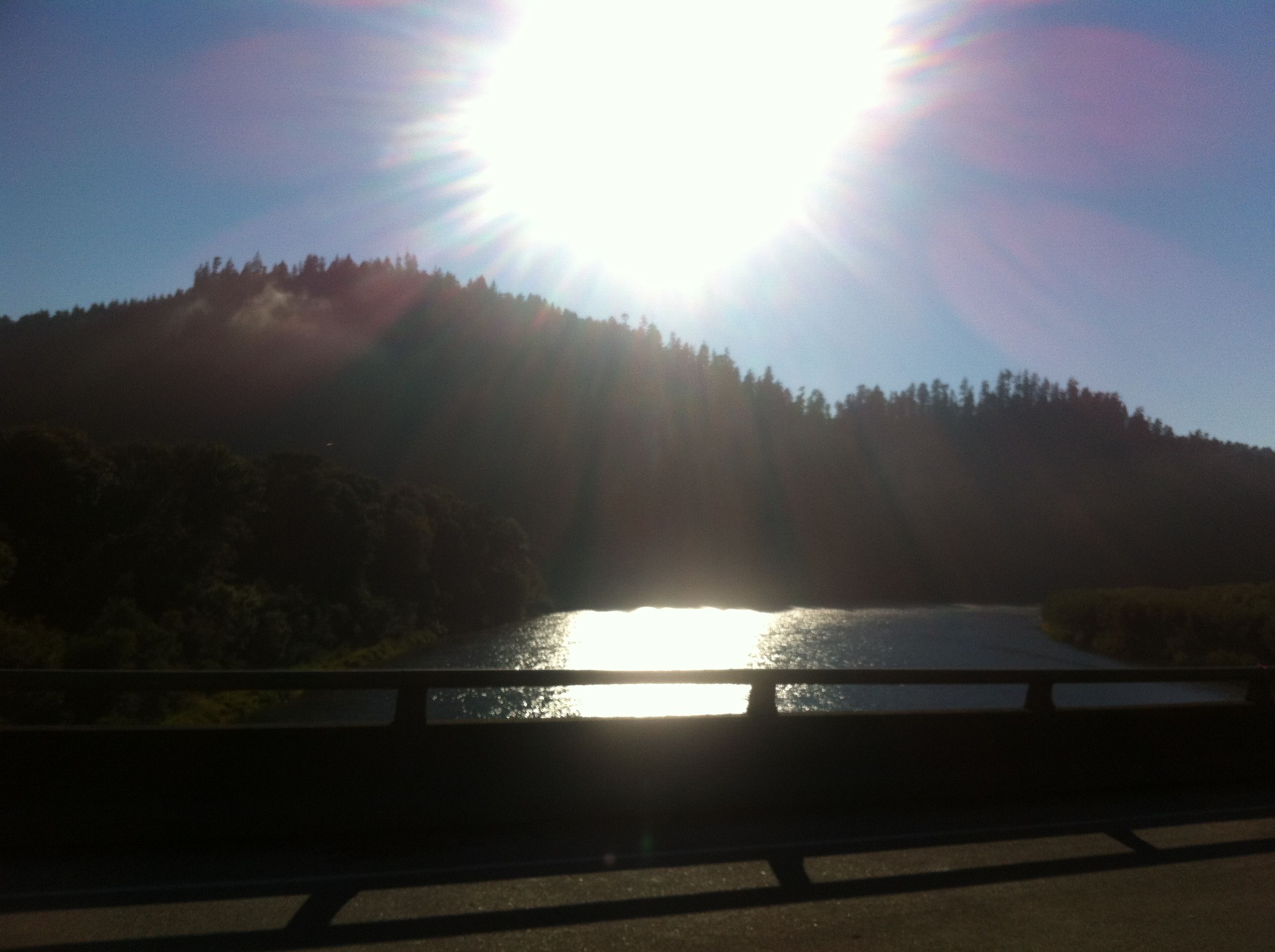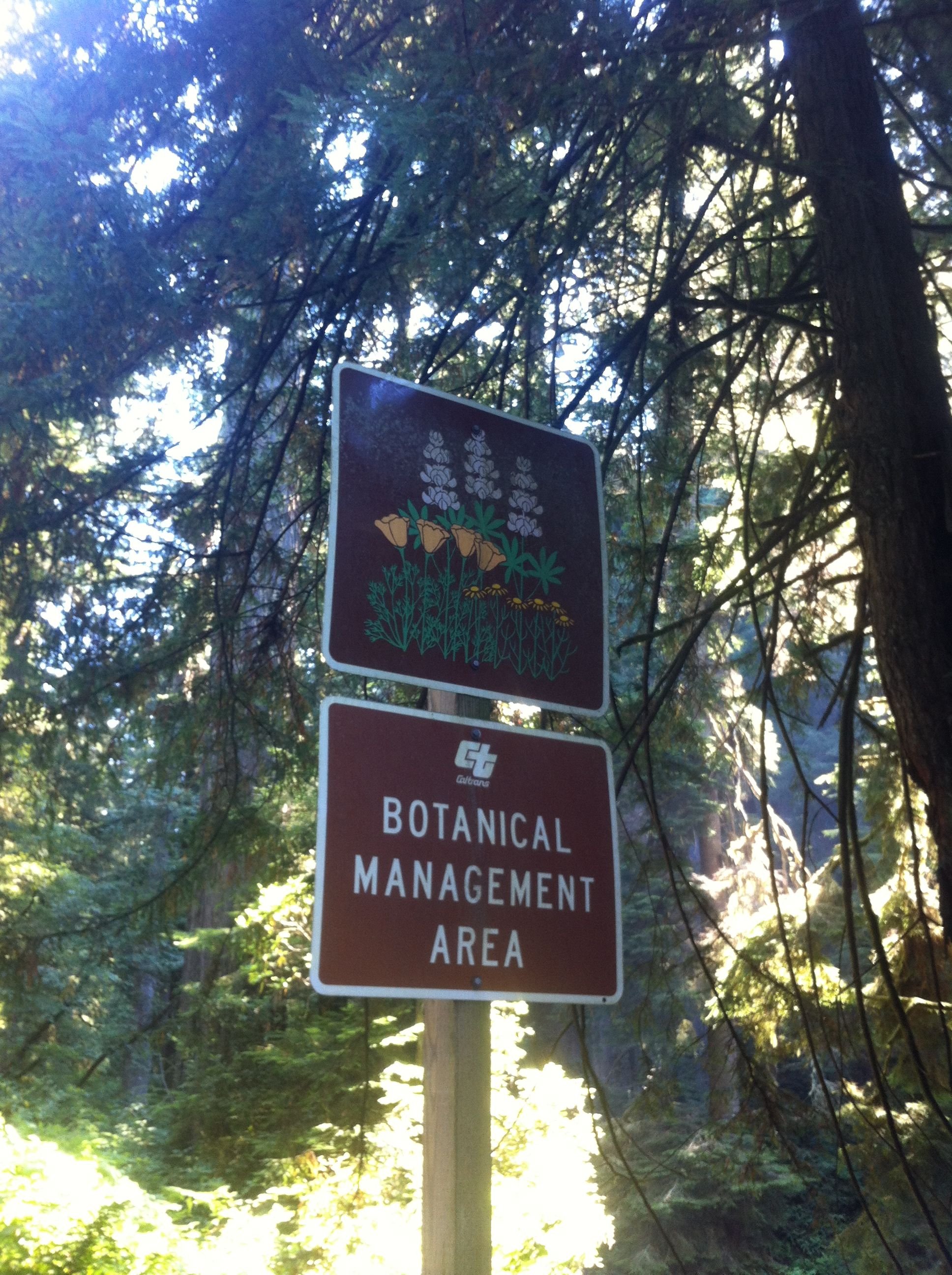 I appreciated the color illustrations on this sign.. they didn't have to do that, but they did!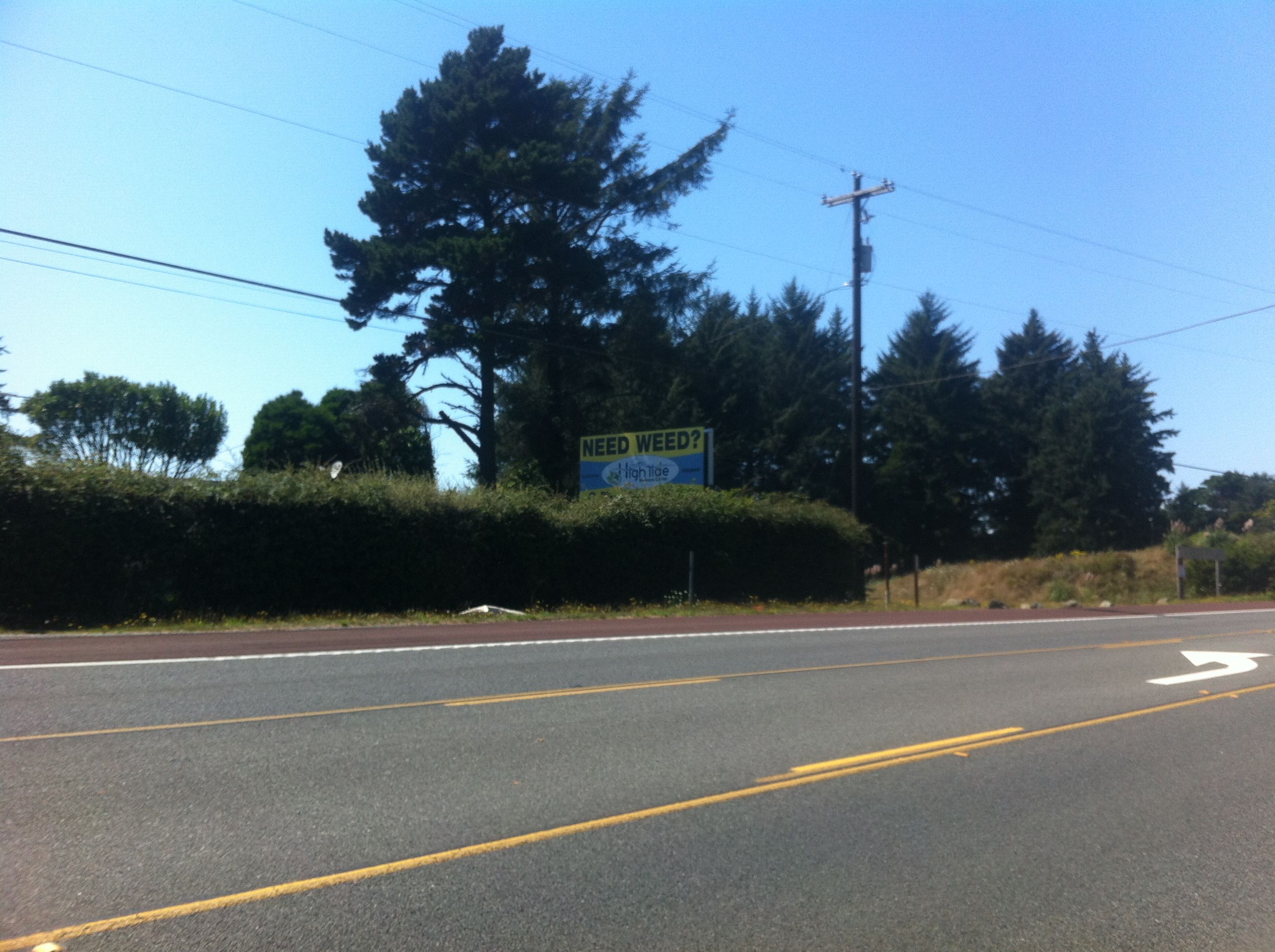 Definitely getting closer to Oregon!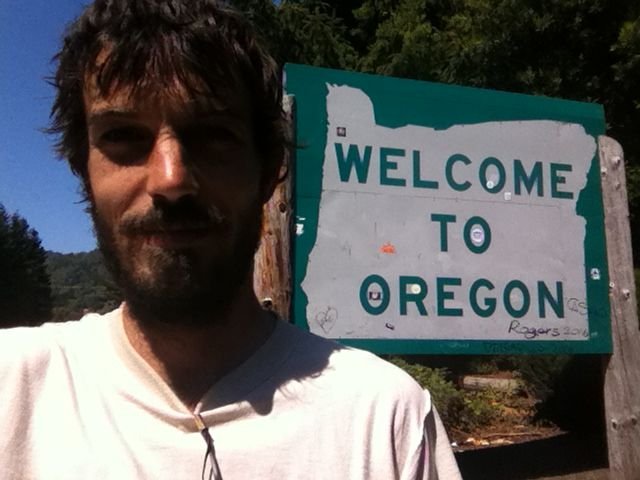 Yaaaaaaaaaaaaaaa!!!!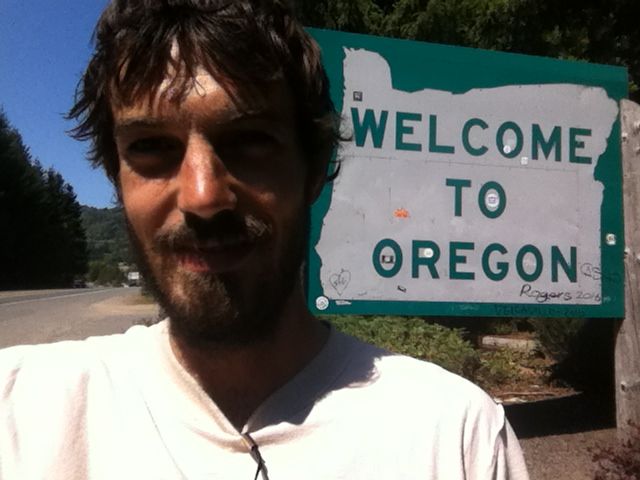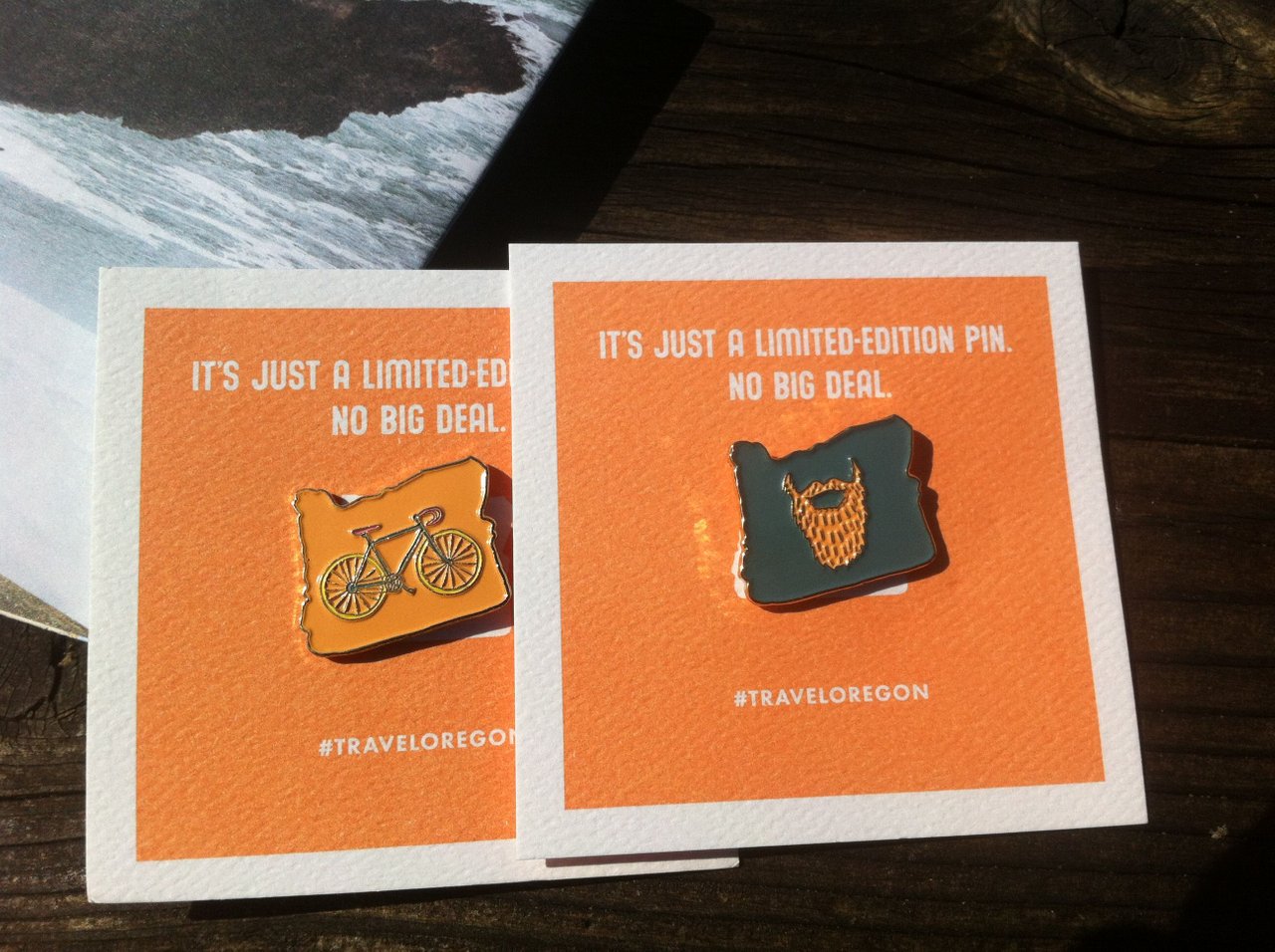 I stopped at the Oregon Welcome Center and they gave me these pins for riding my bike into Oregon and having a beard!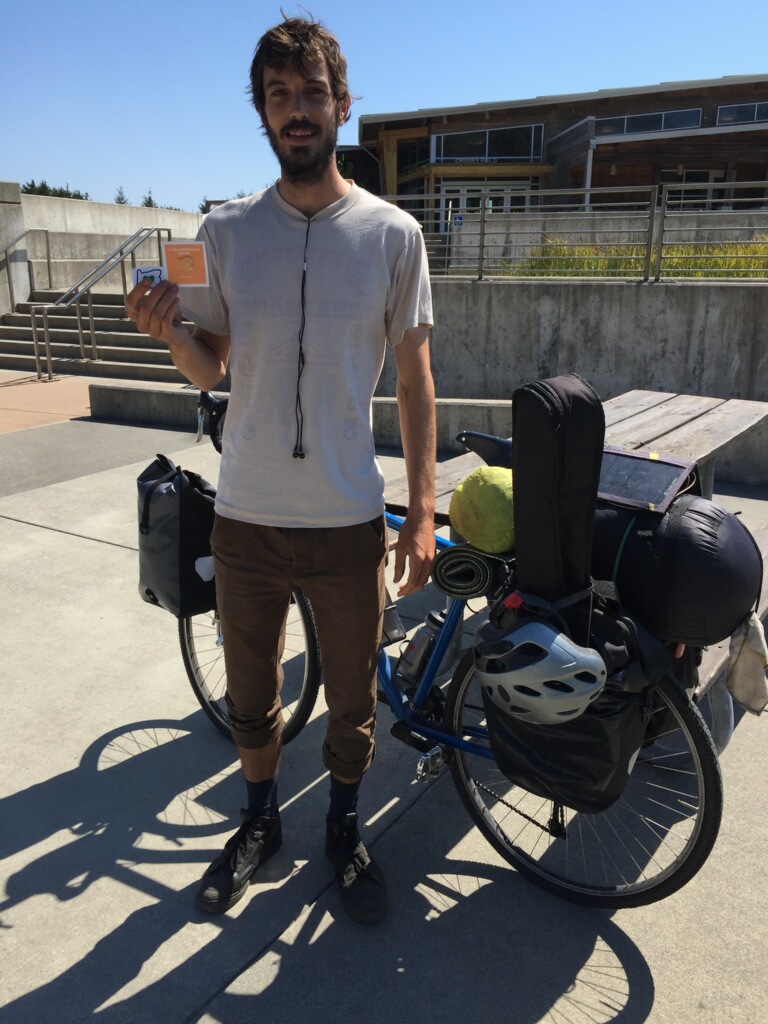 Outside the Welcome Center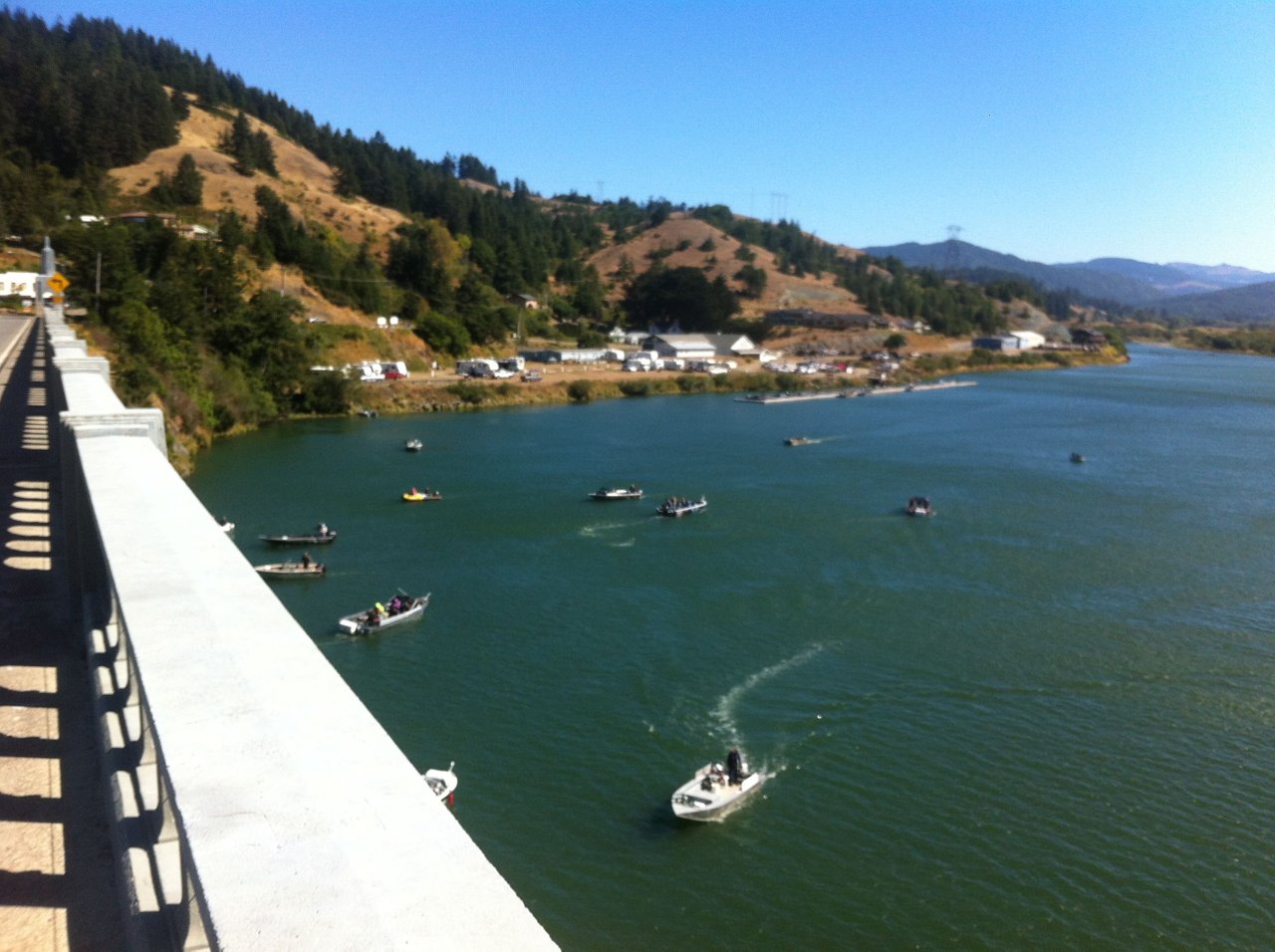 Boats! Back on the road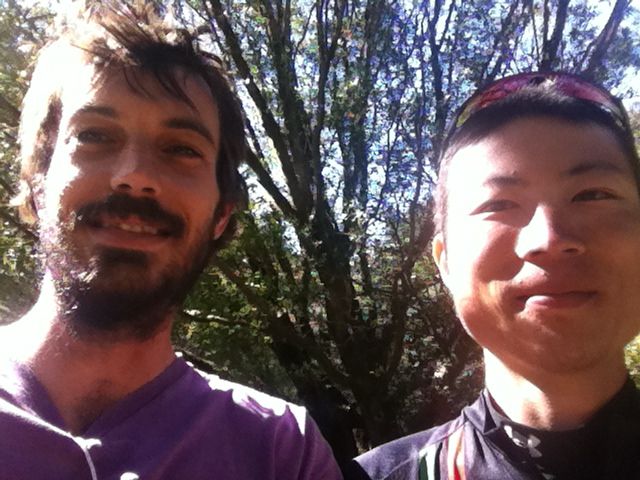 Hey, a Japanese bike tourist! We had lunch together and shared some tips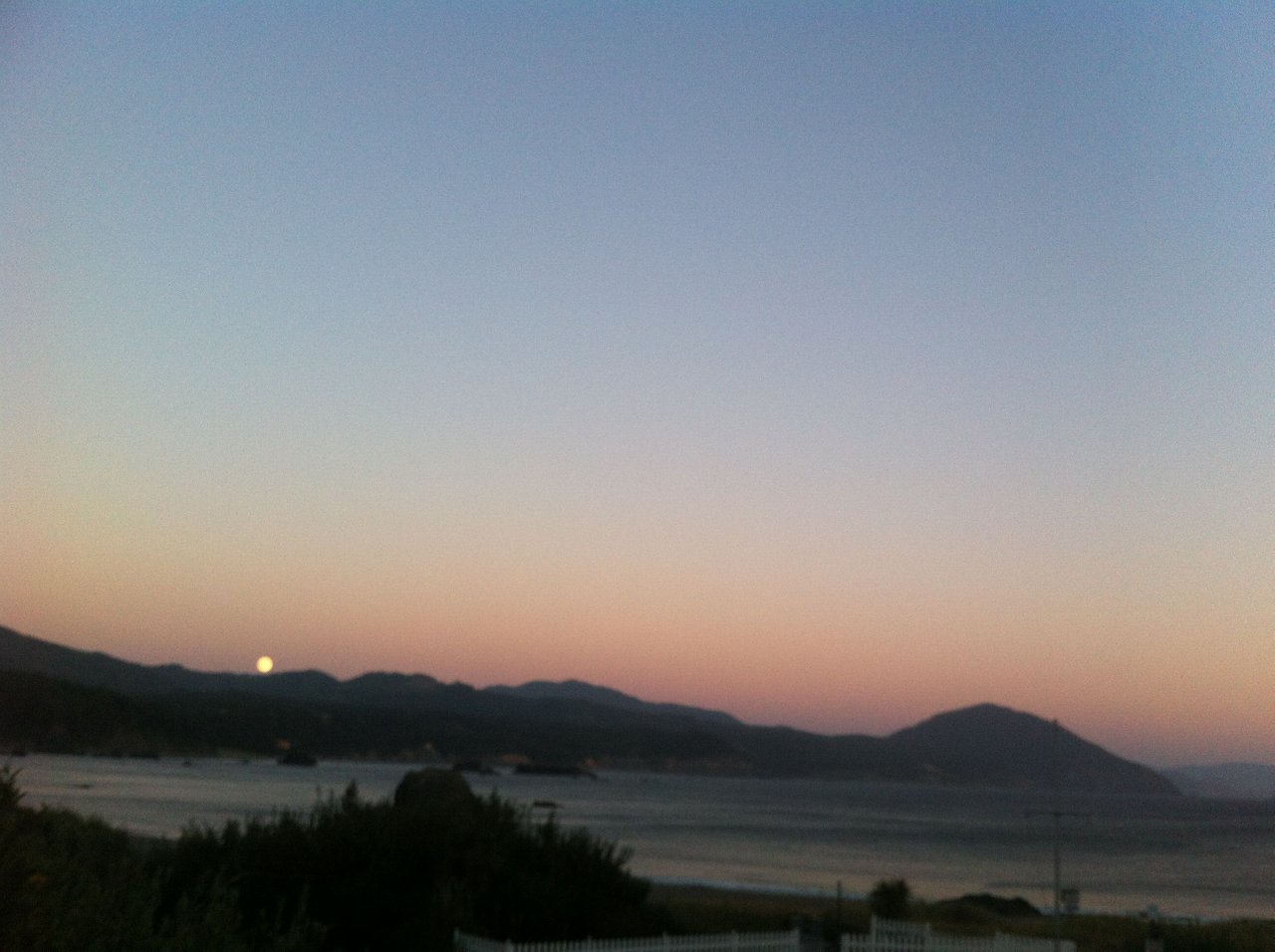 View from my tent in Port Orford, OR. A strange place...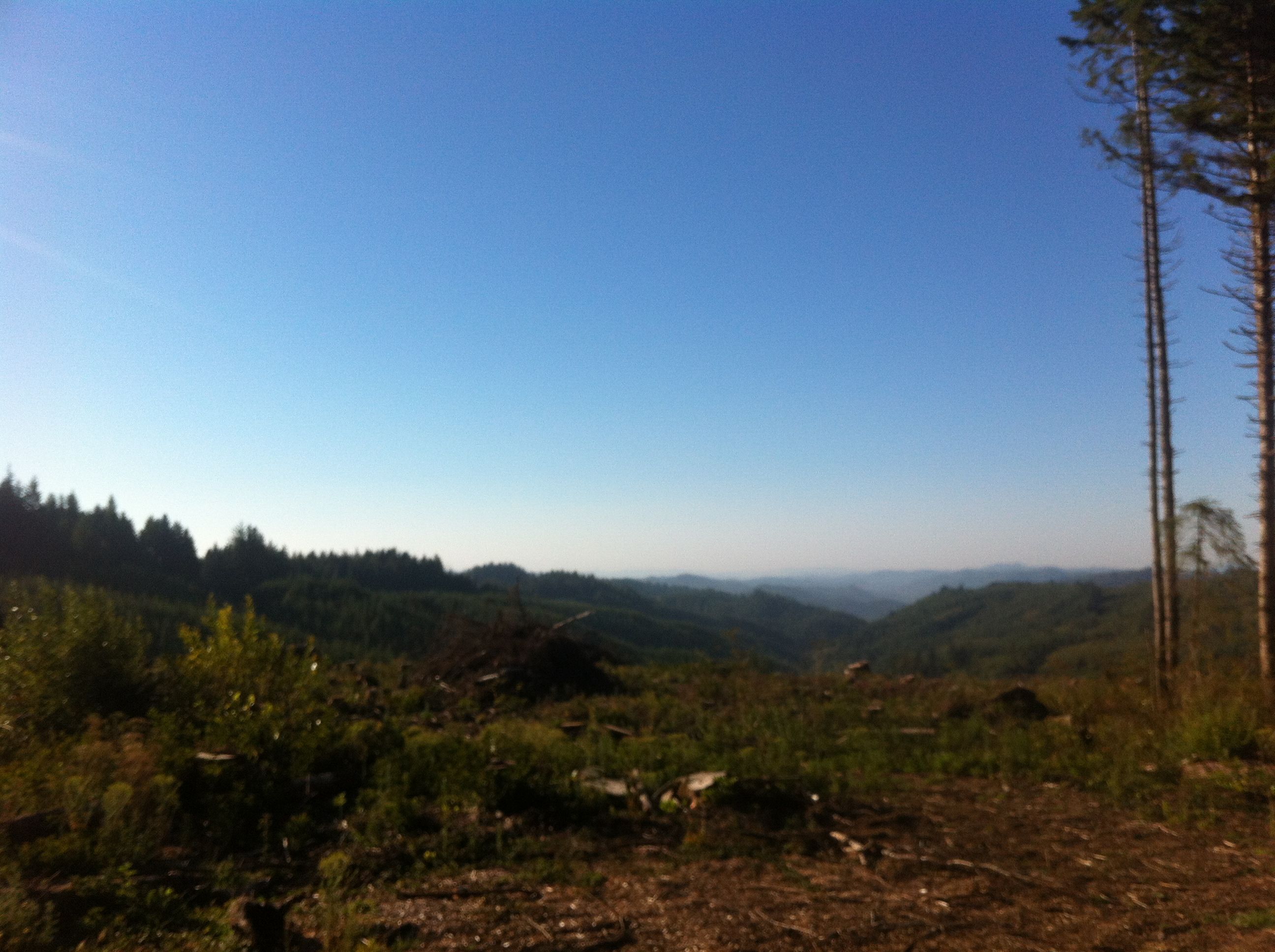 Getting extremely Oregony!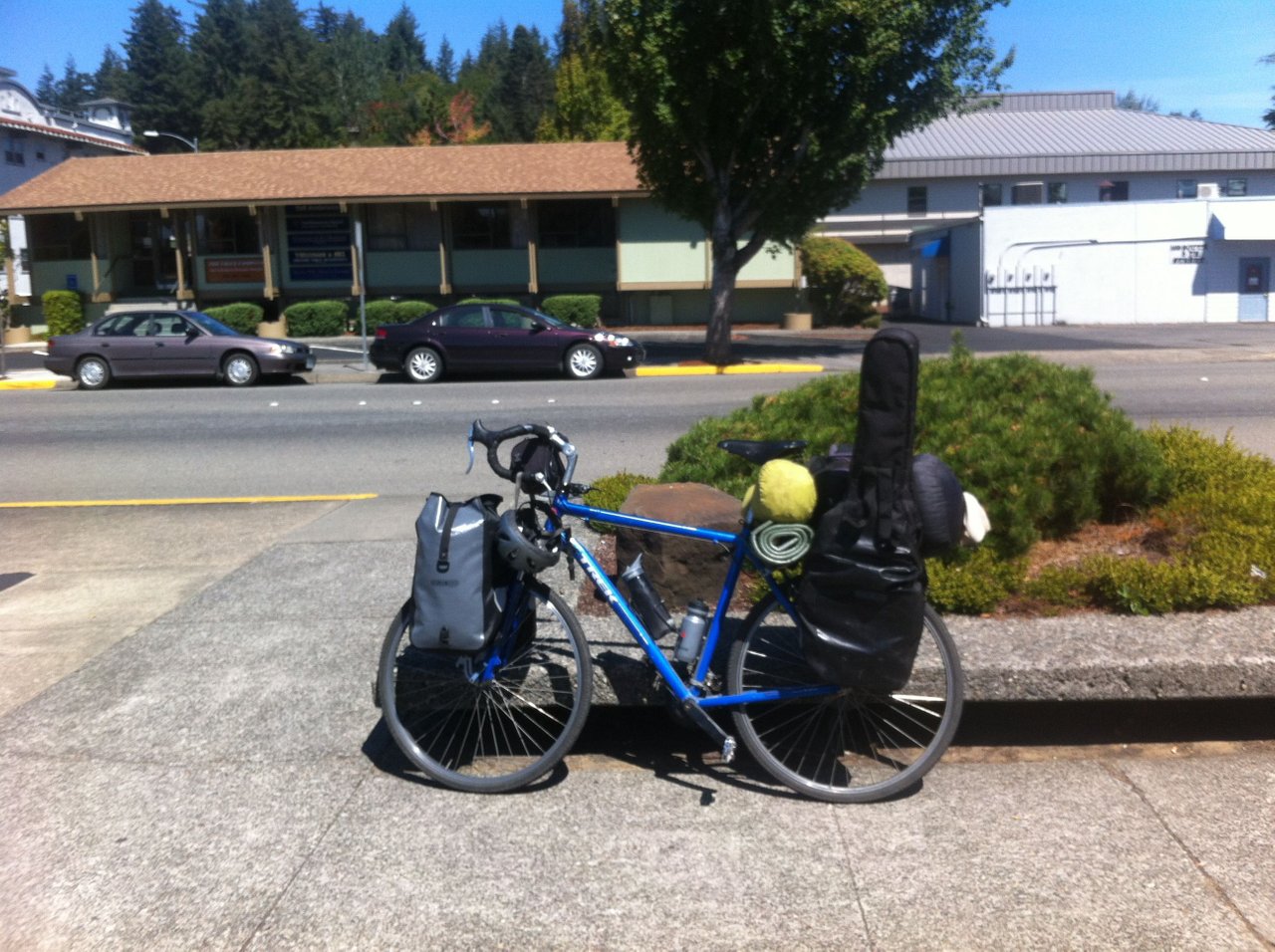 Waiting for the library to open in Tillamook, OR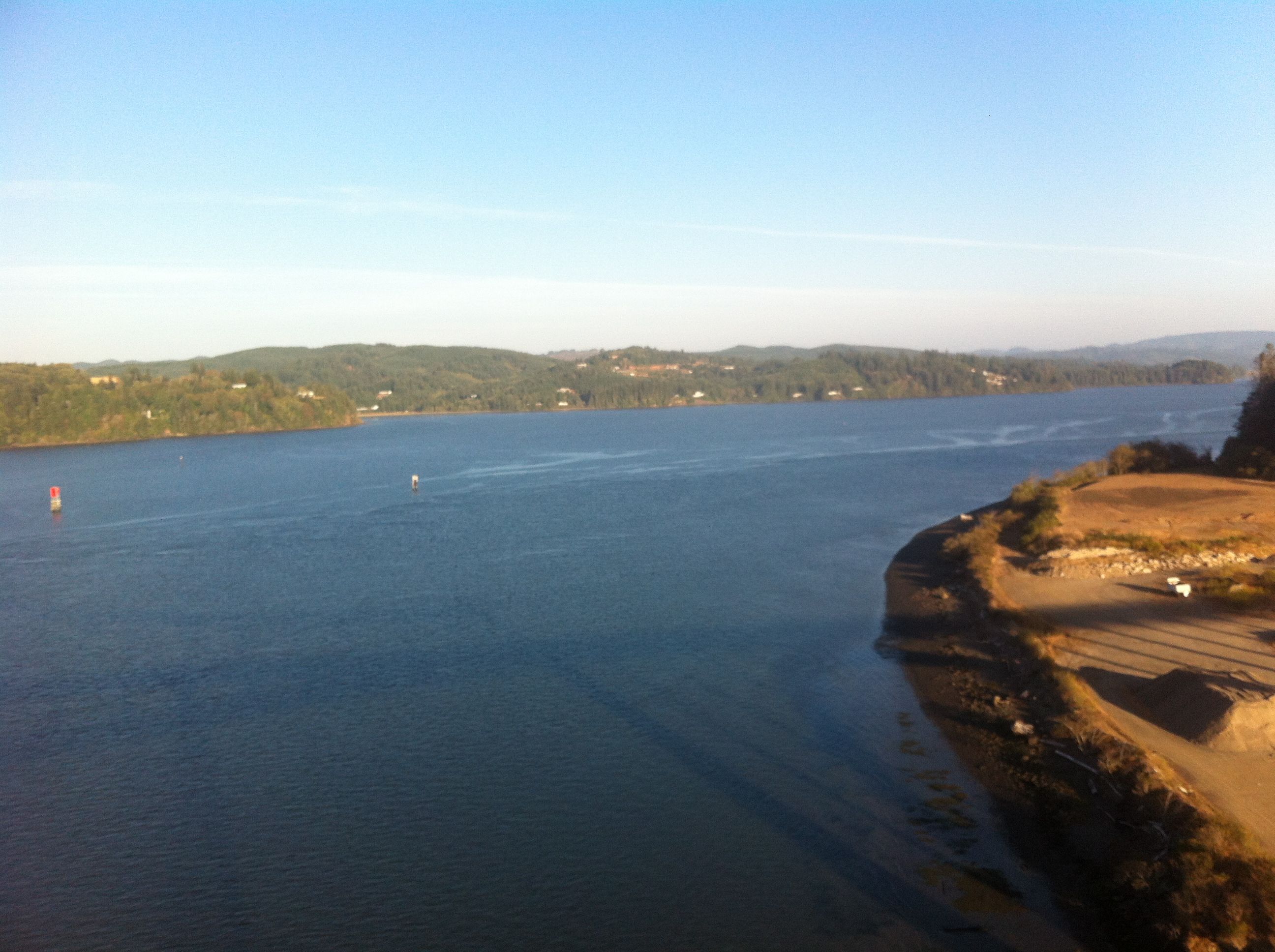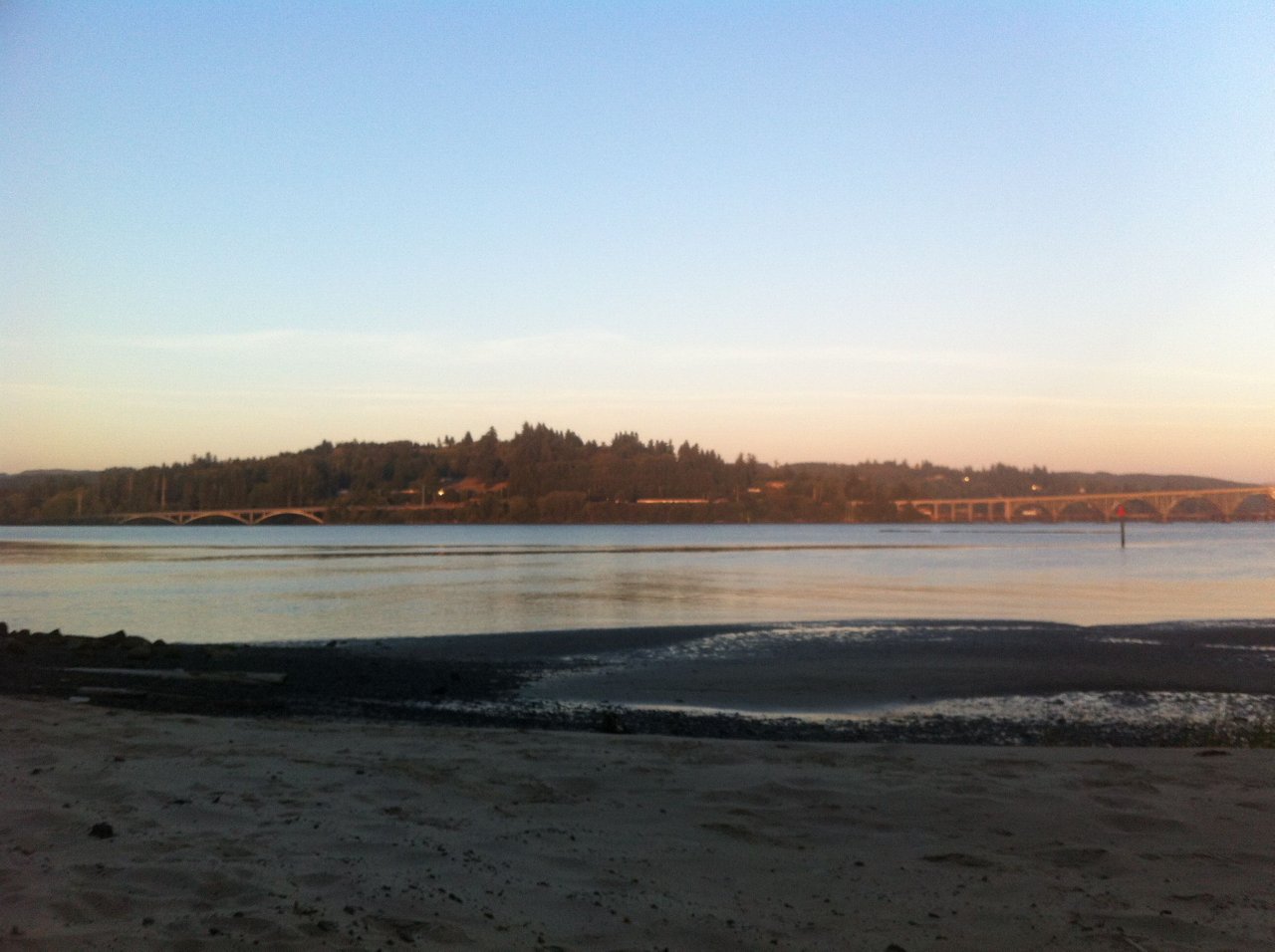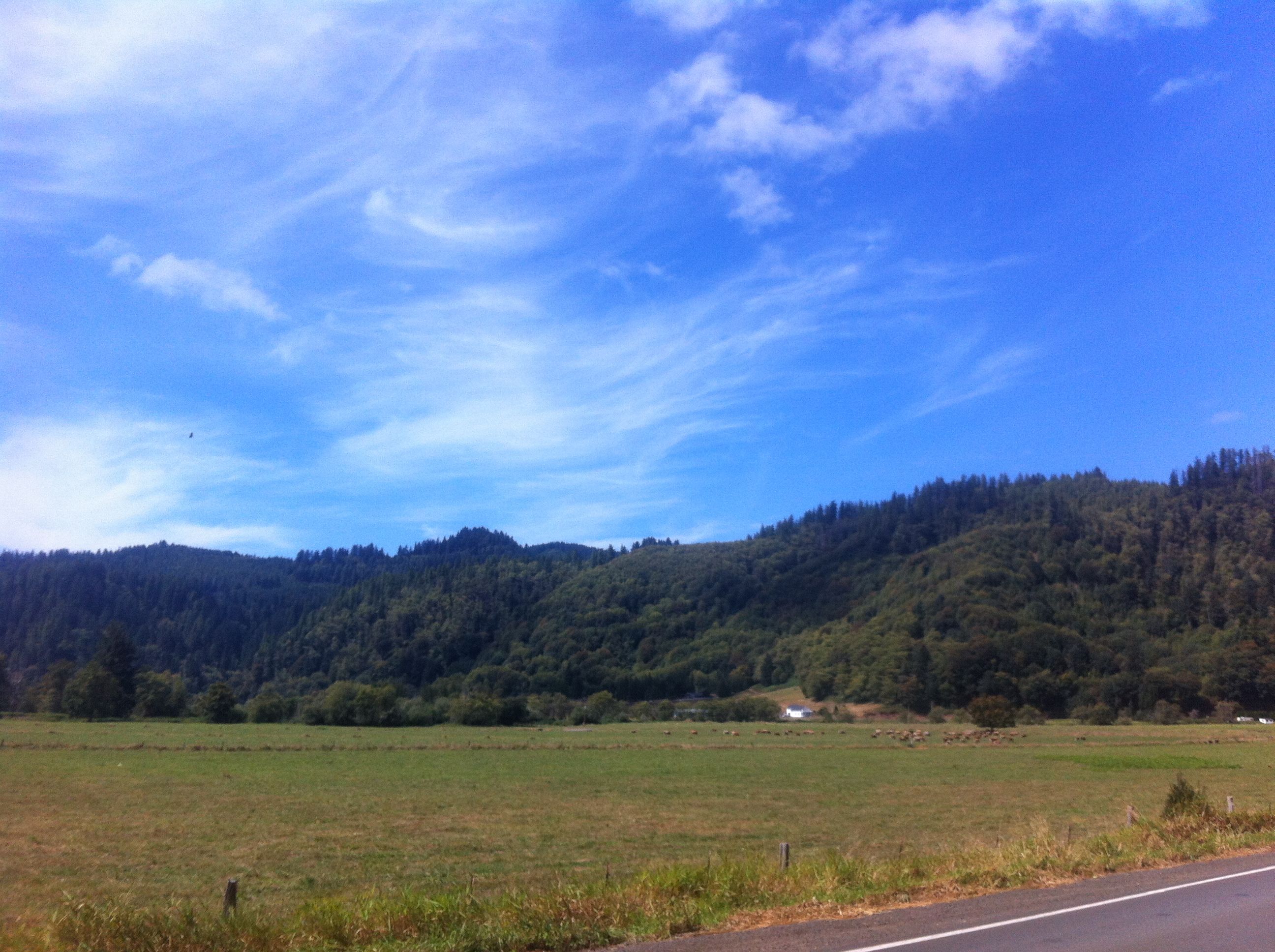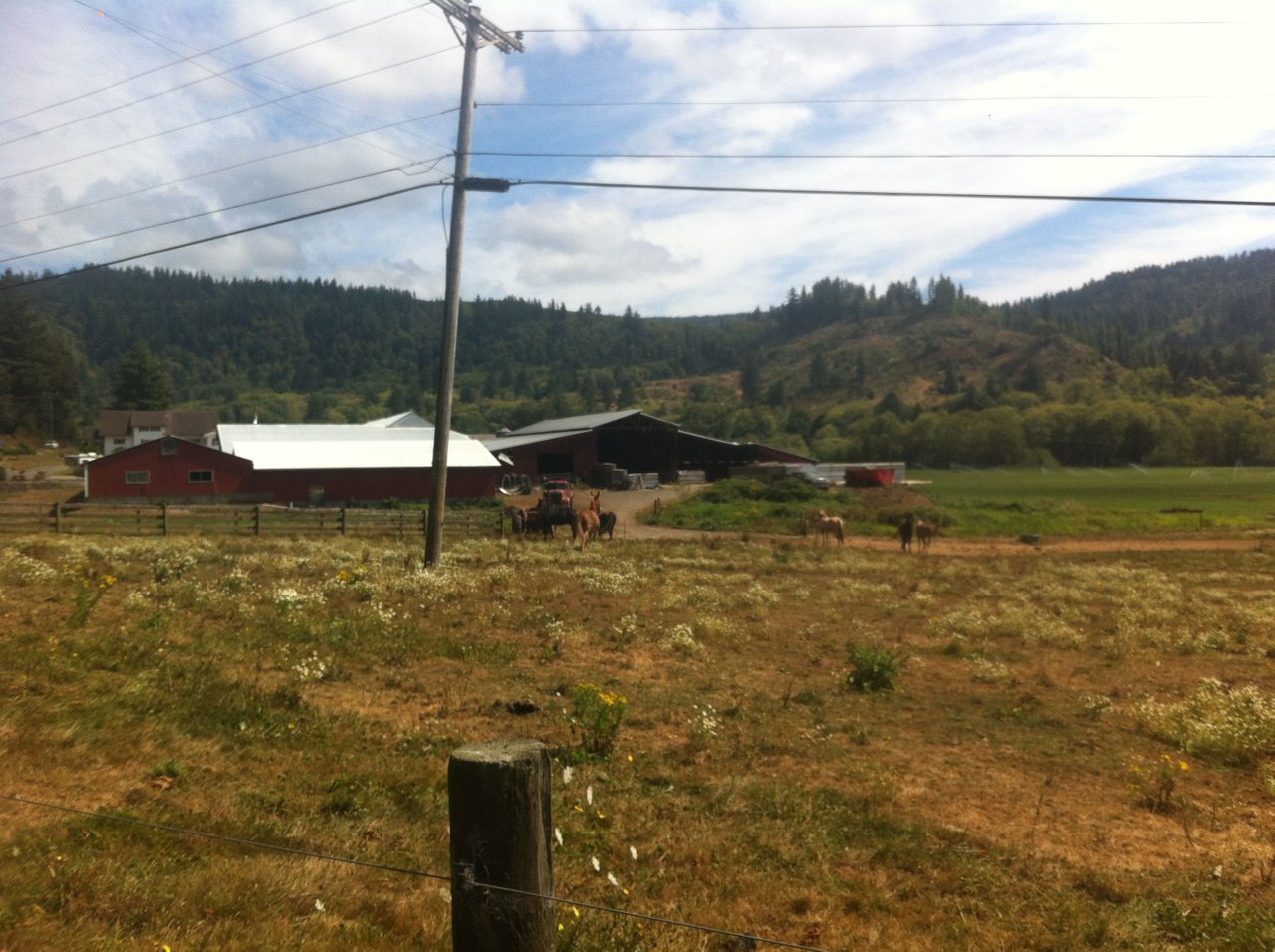 800 miles later! Now all I have to do is cut over to Portland and I'm there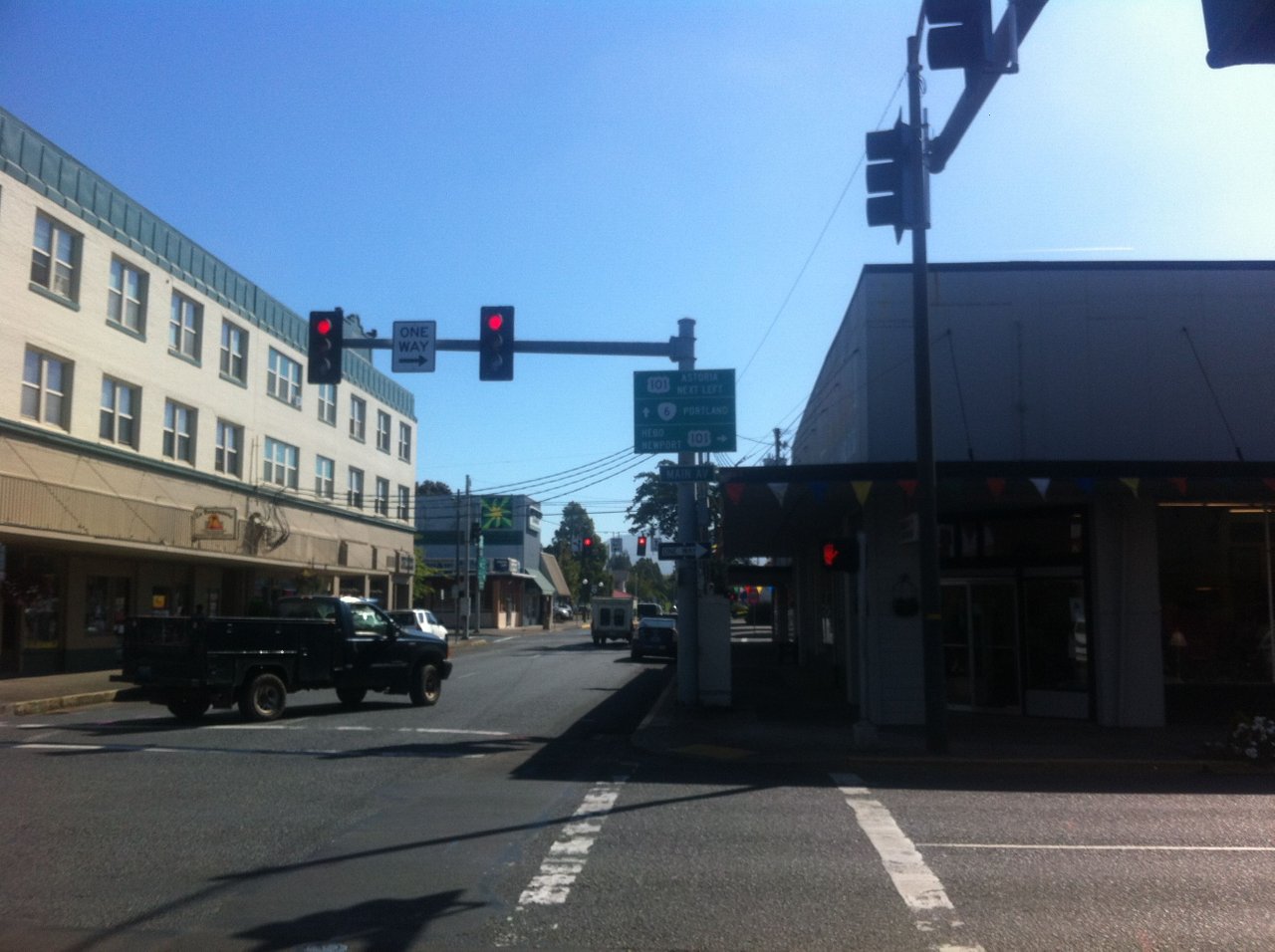 Leaving Tillamook. Portland, straight ahead!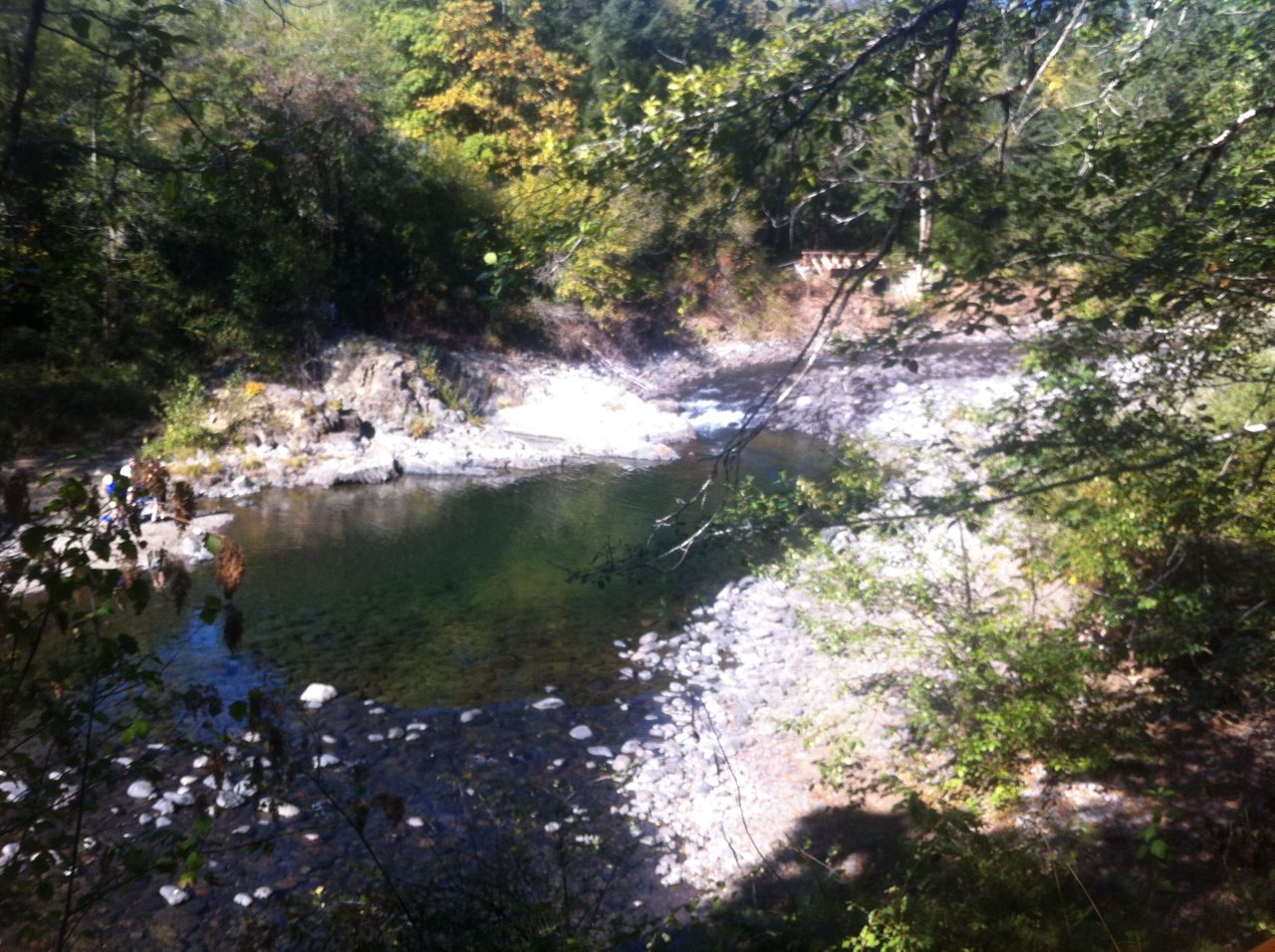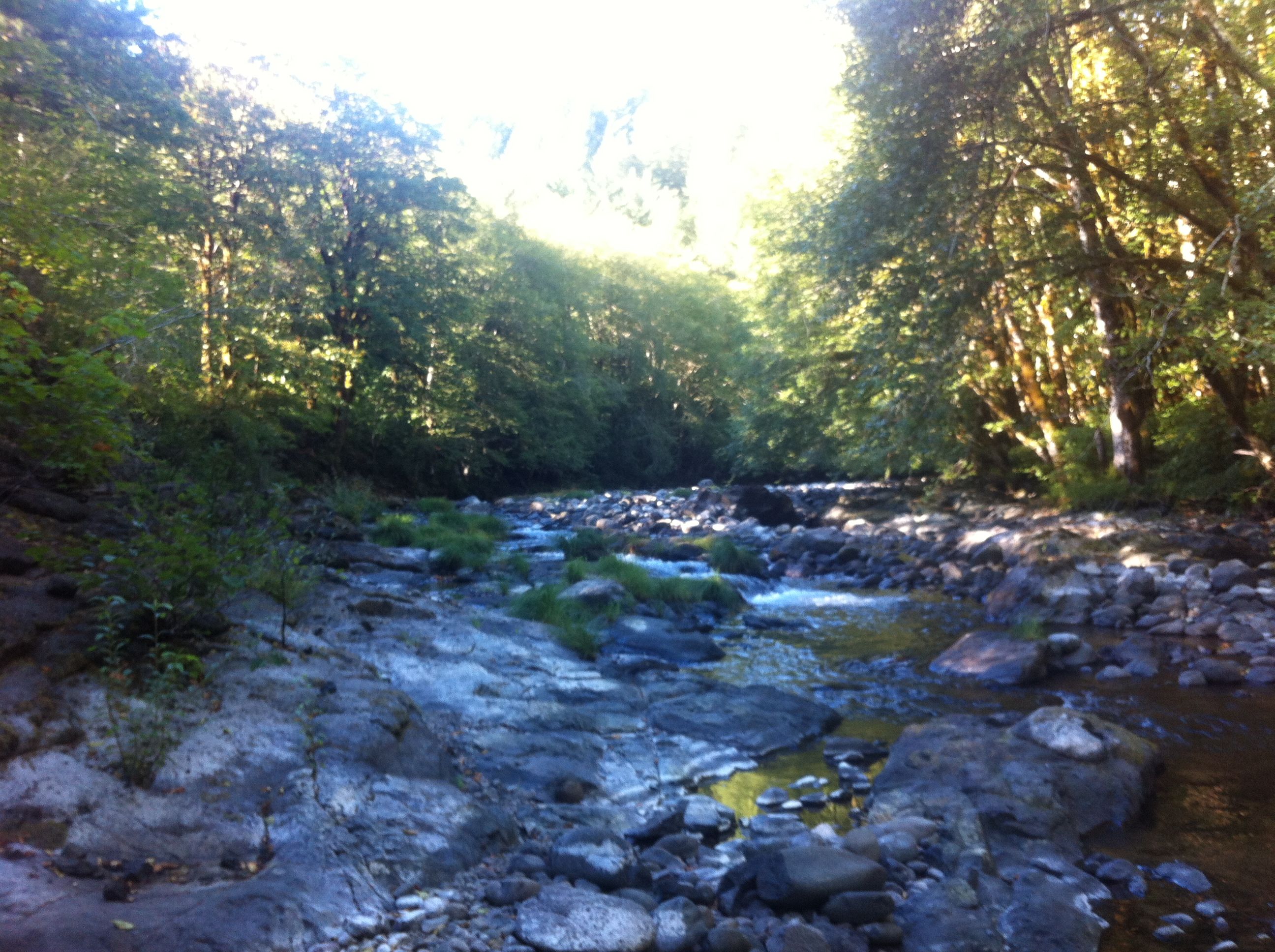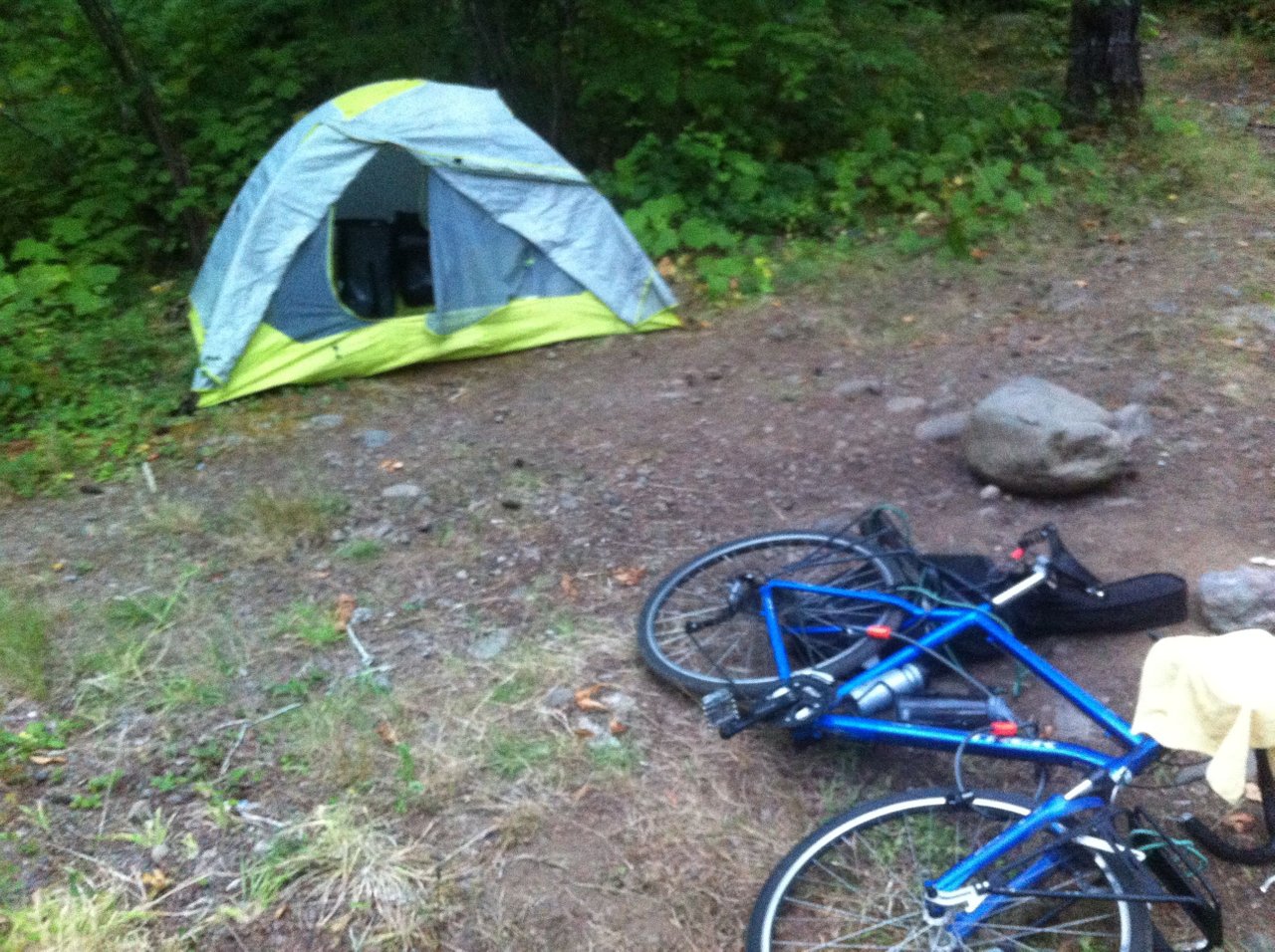 Final campsite before Portland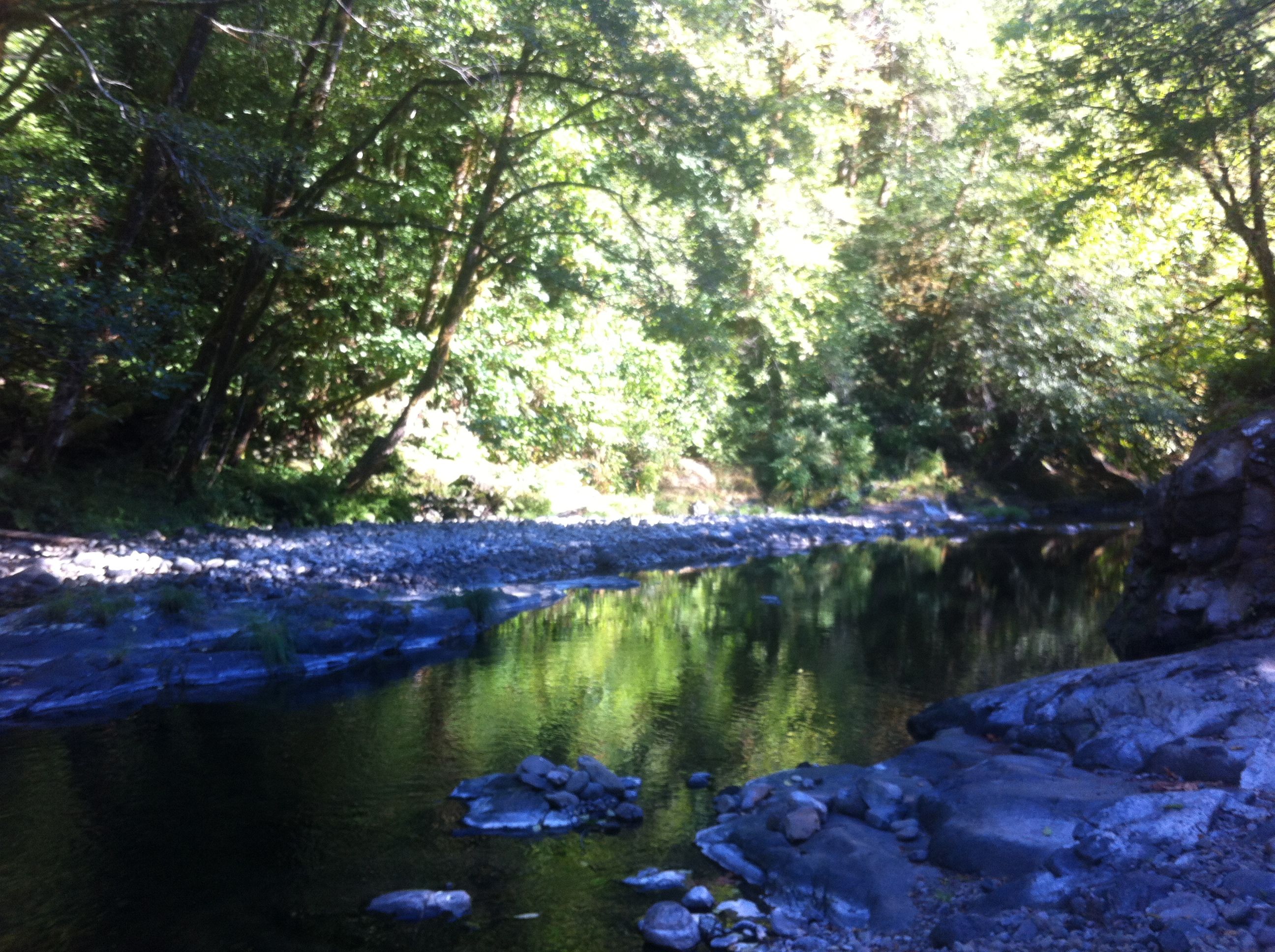 This was right next to my campsite. My own private stream.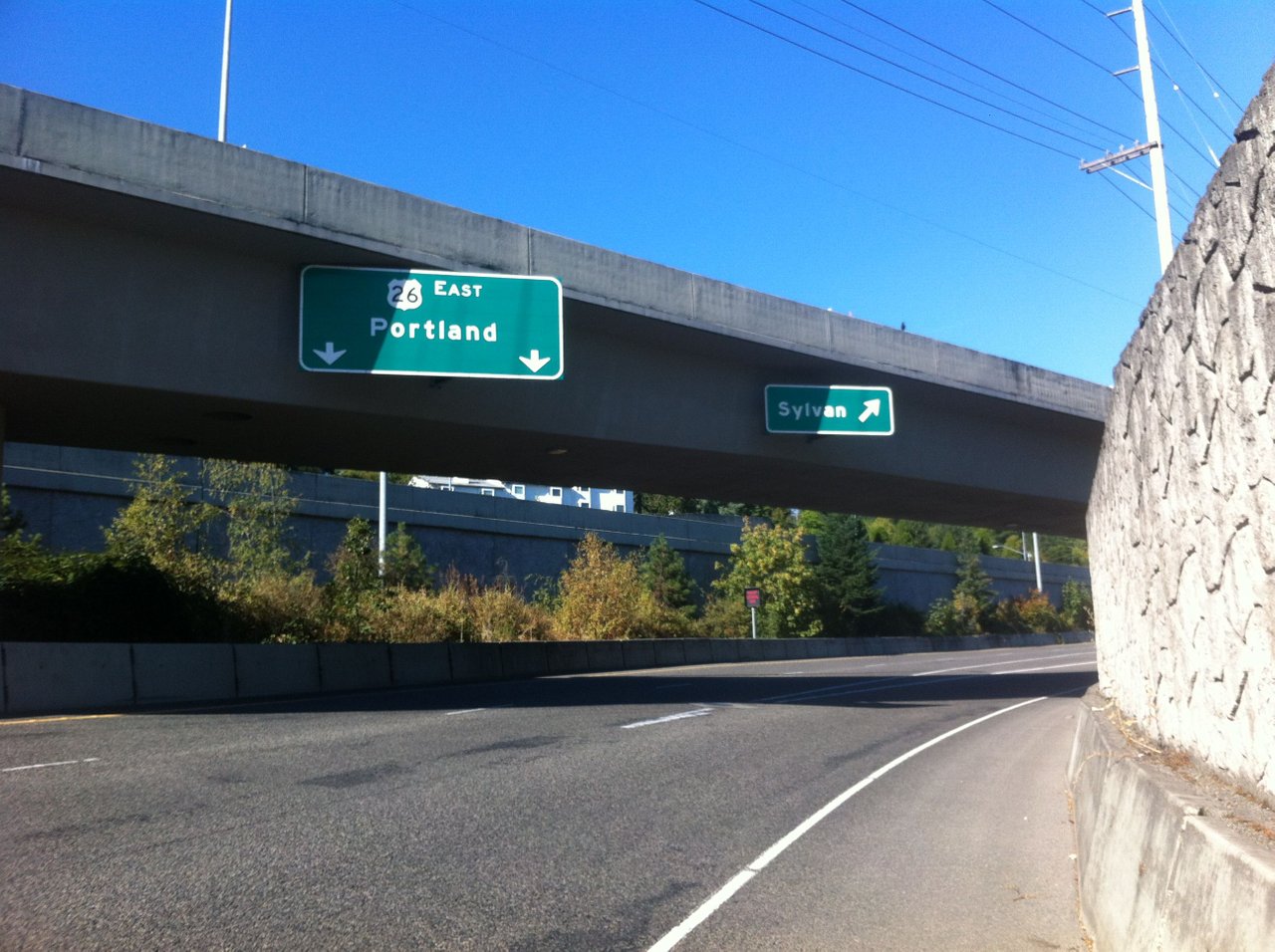 Omg!!!!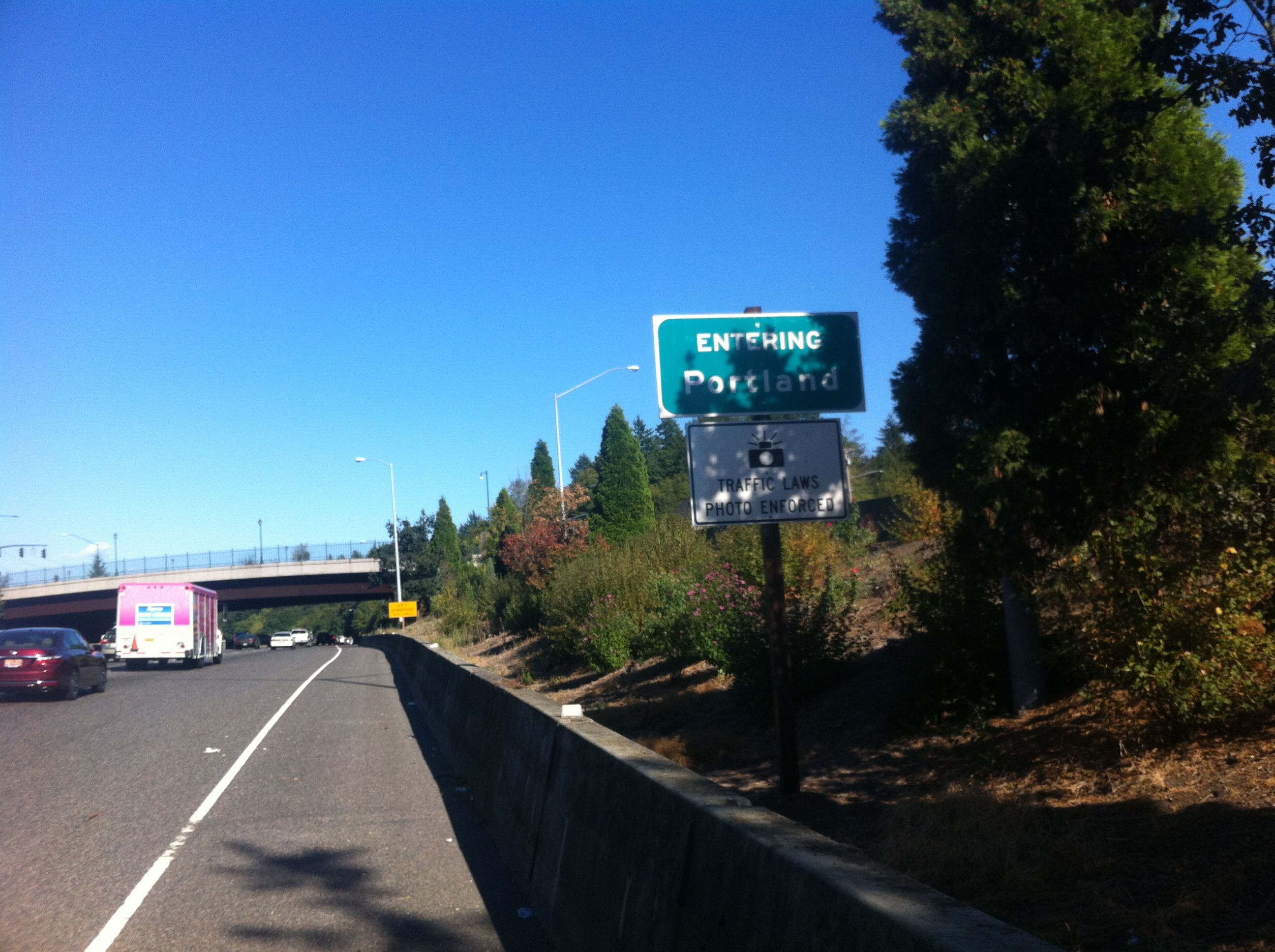 I made it!!! Wait, why am I on the freeway??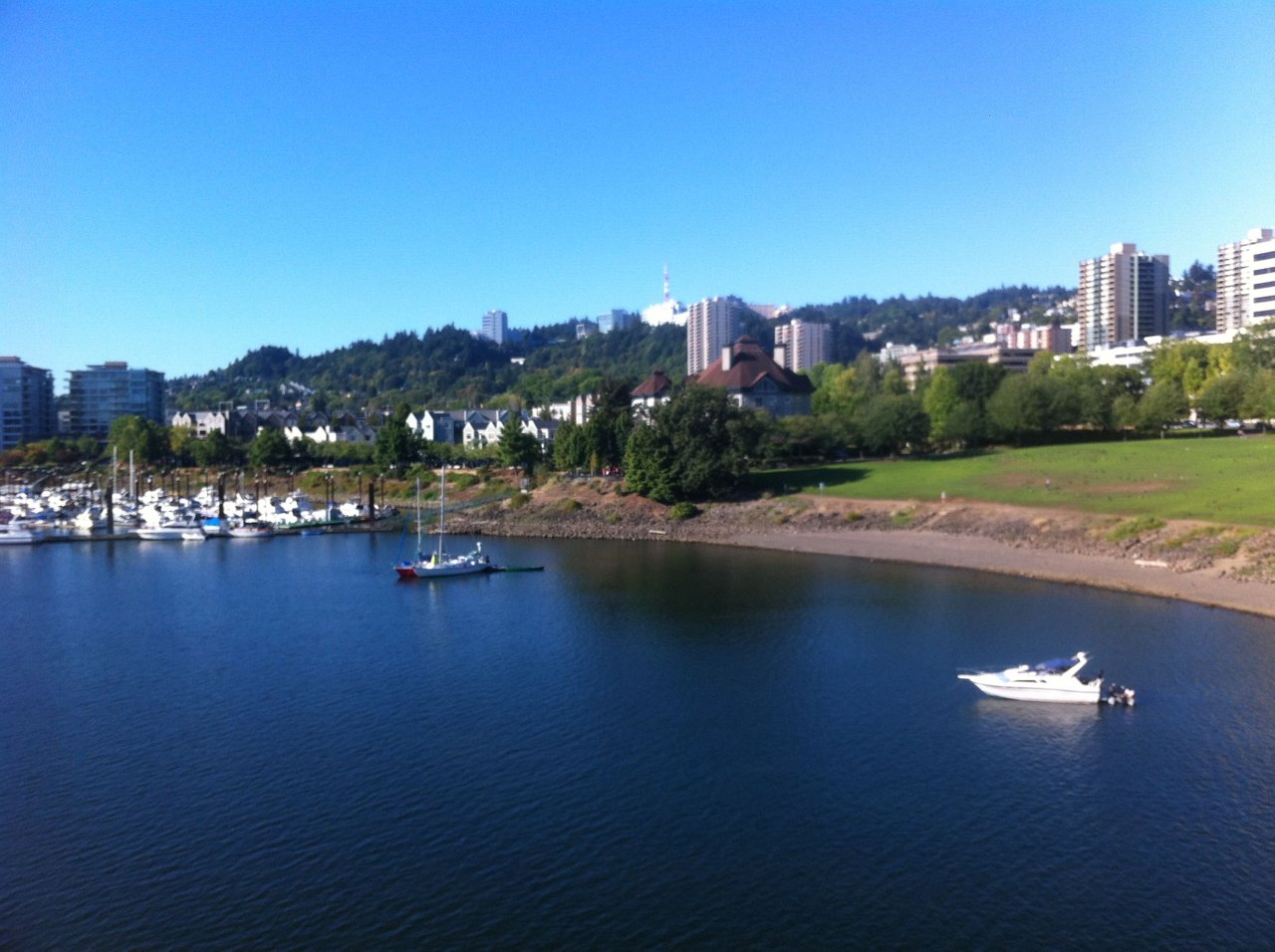 Portland!!!!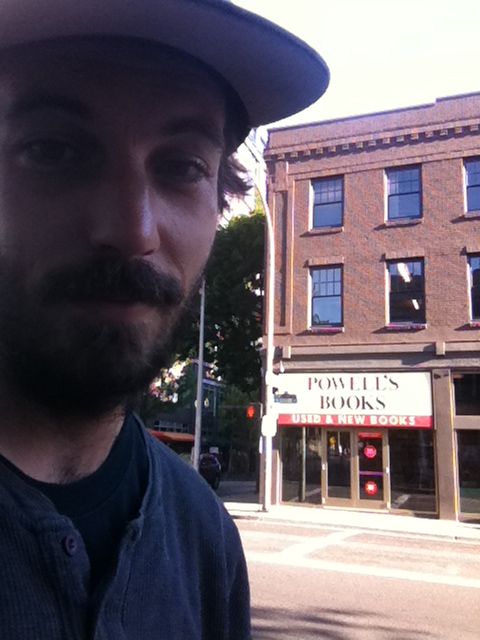 Powell's!

Skate route!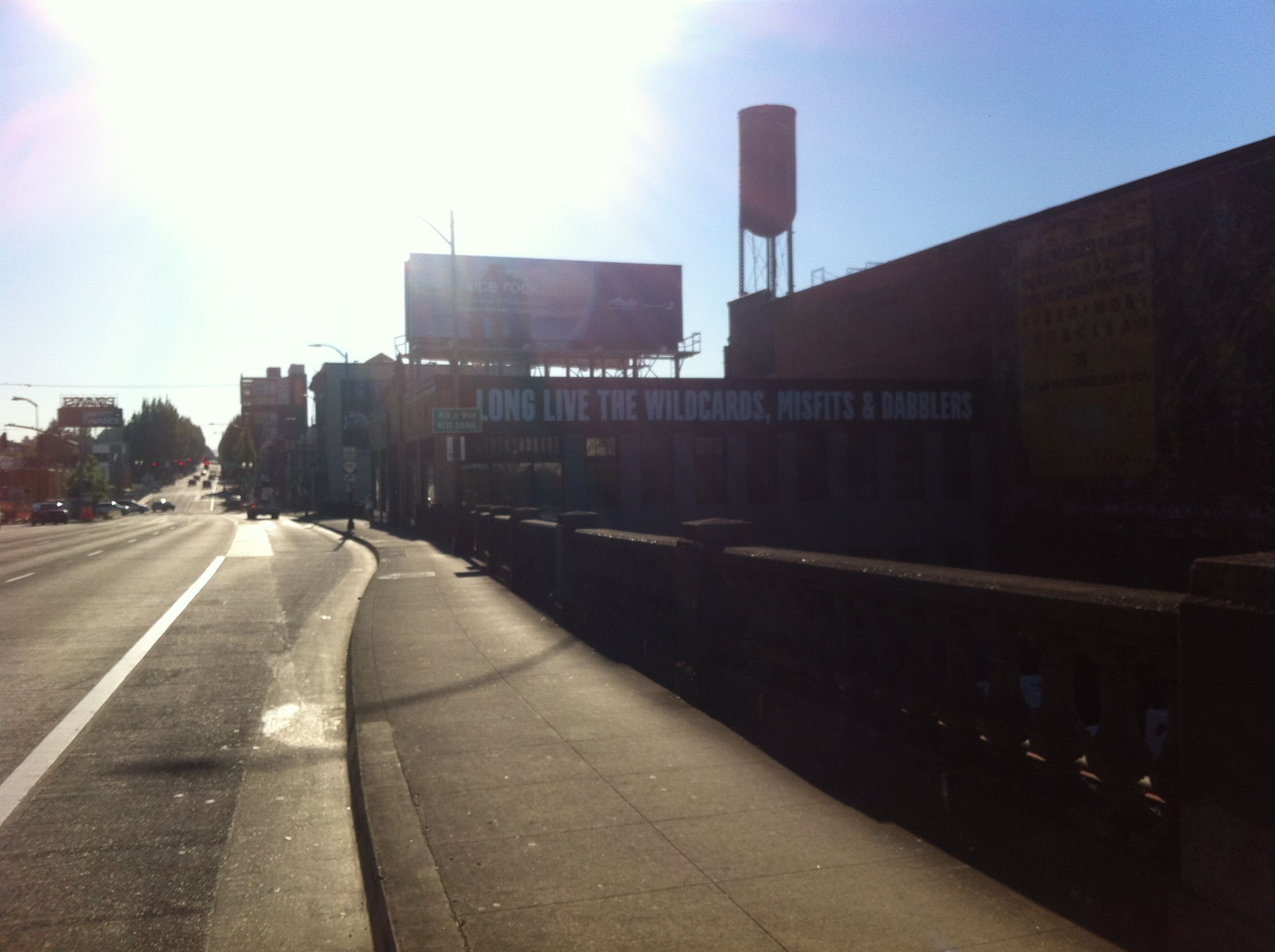 Dabblers!

Prince!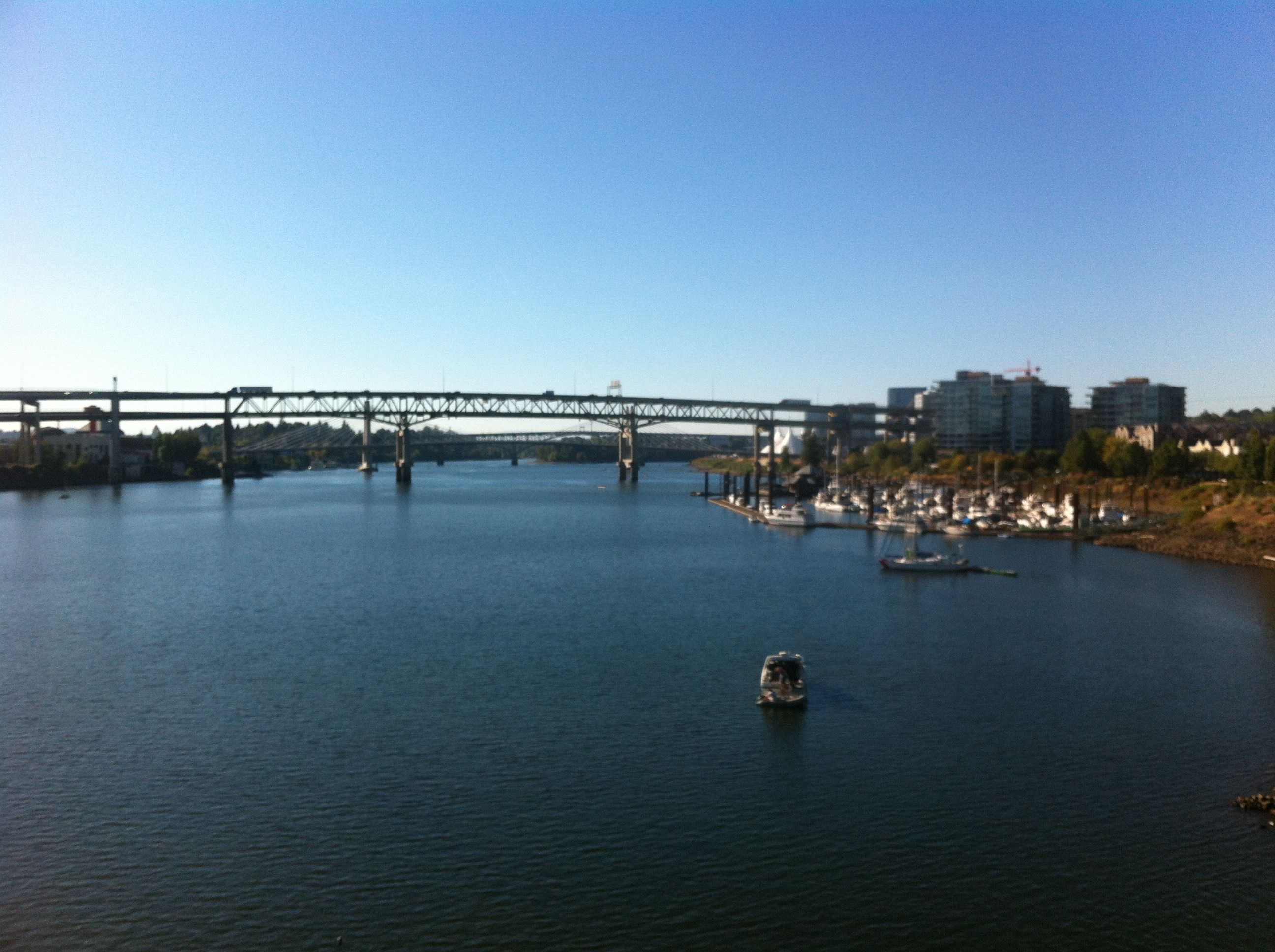 I love Portland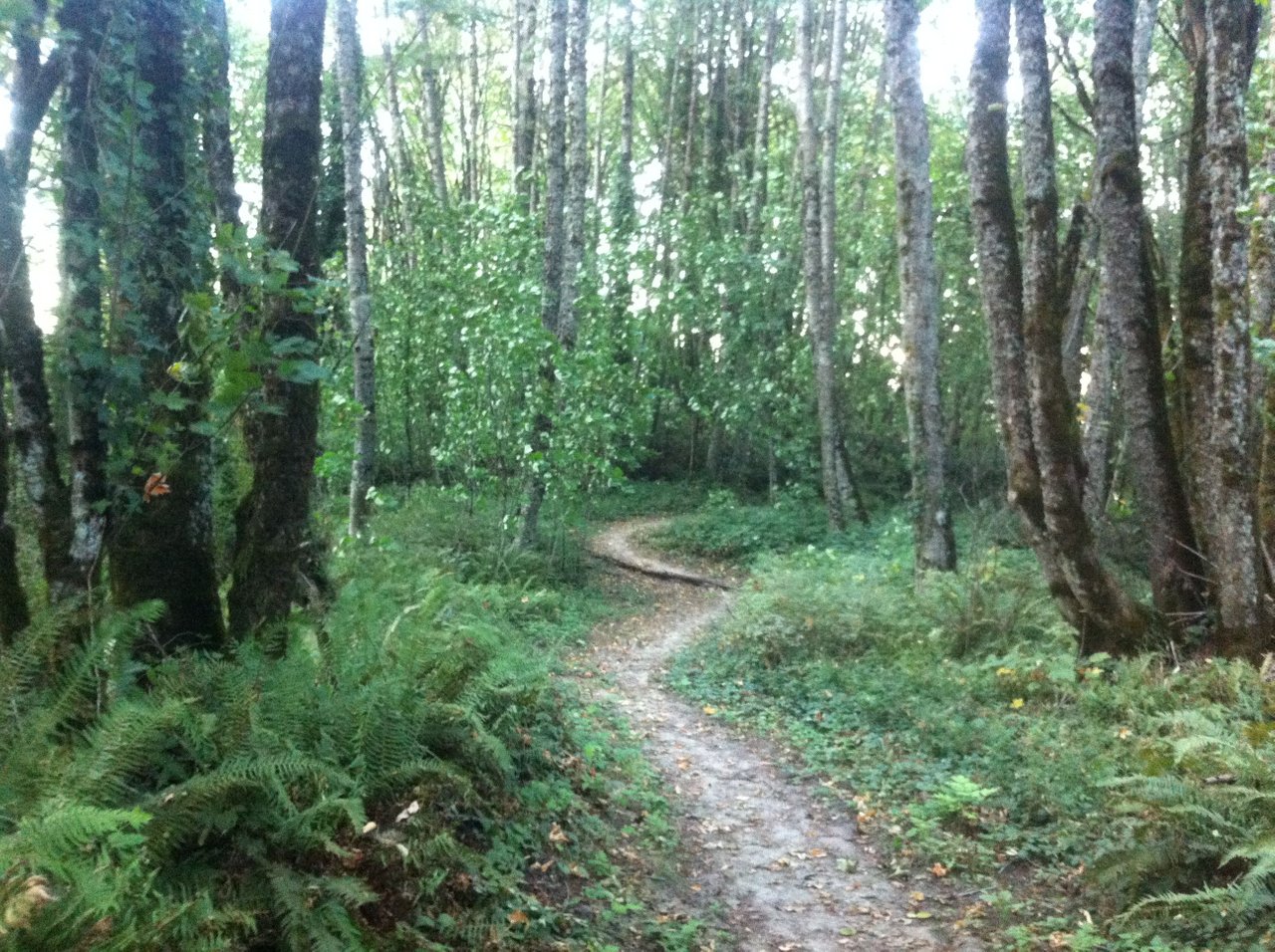 But now I had to find a place to stay. This forest was the best place I could find, but there was no space to camp, only trails.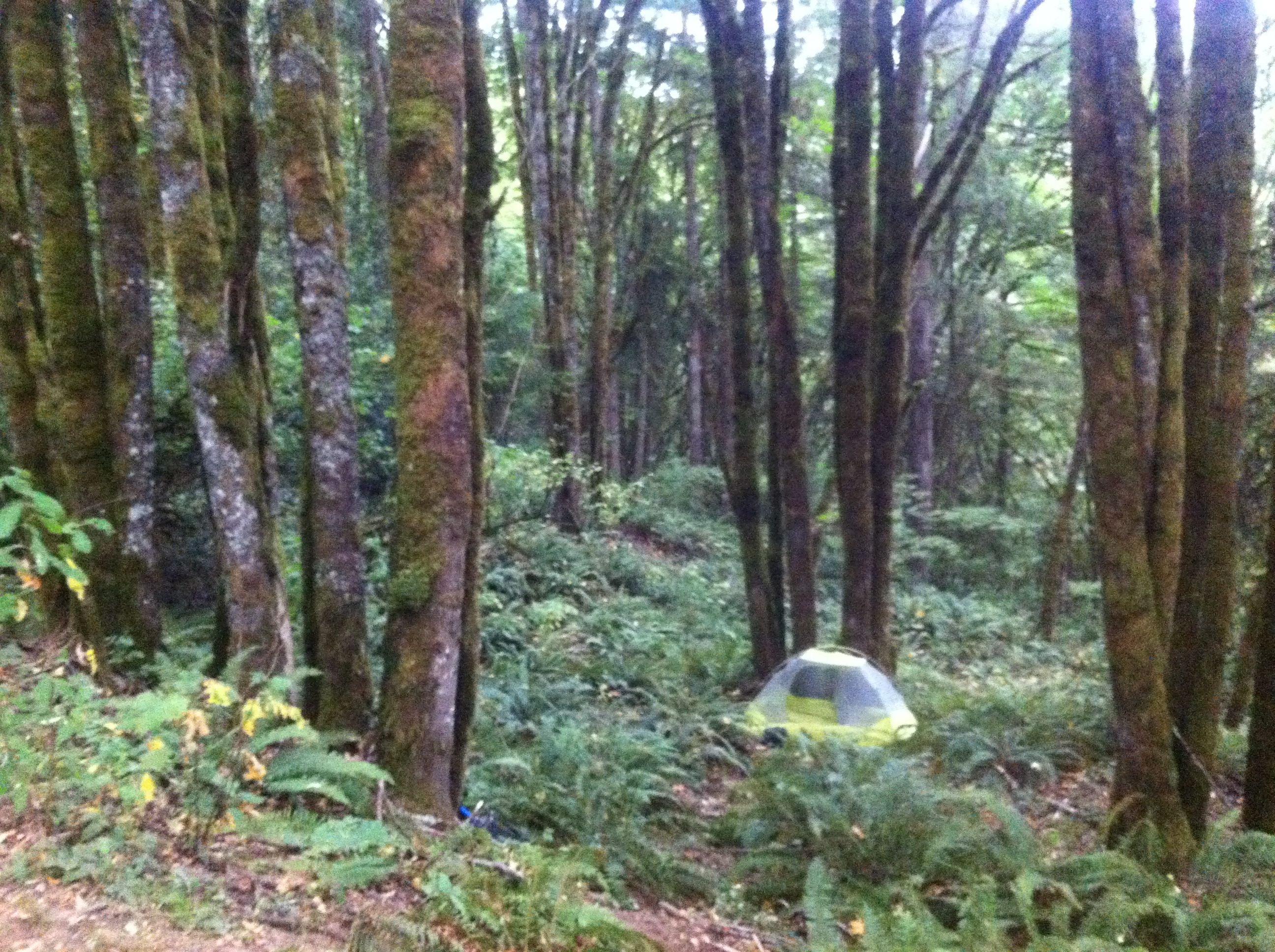 I ended up just putting my tent off the trail a bit, totally exposed!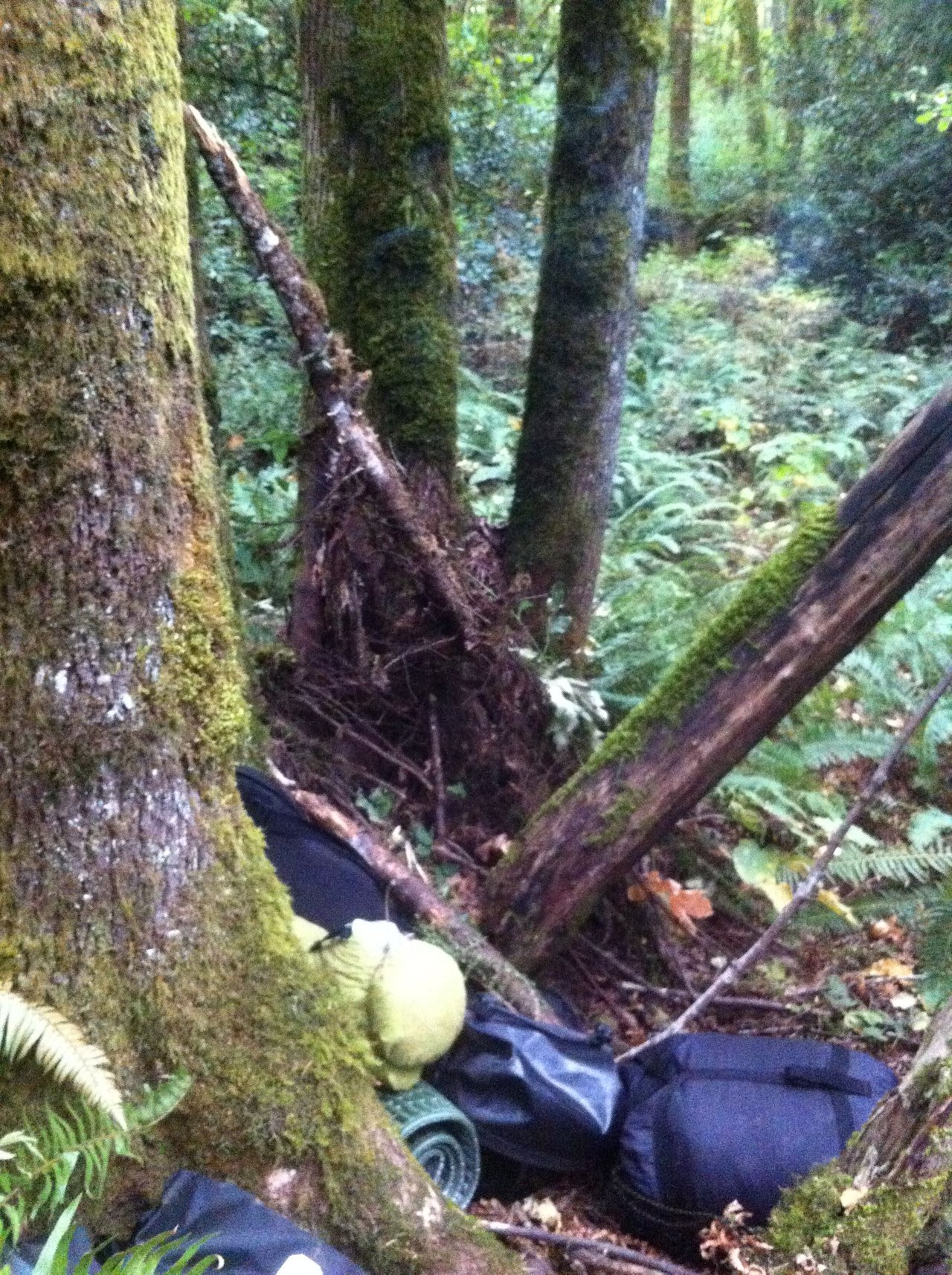 During the day when I left I had to break down my tent and hide my stuff behind some trees. Eventually I was caught!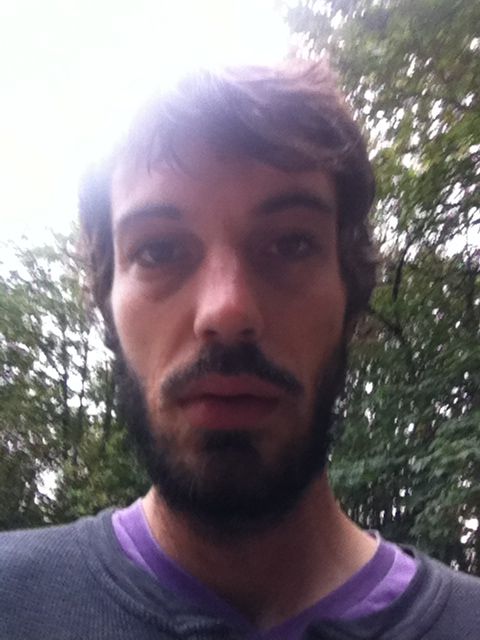 Hmm, I rode my bike to Portland, I'm living in the forest.... now what?? I started looking on Craigslist for a place to live, but apparently everyone is moving to Portland at this time thanks to CA housing prices and Portlandia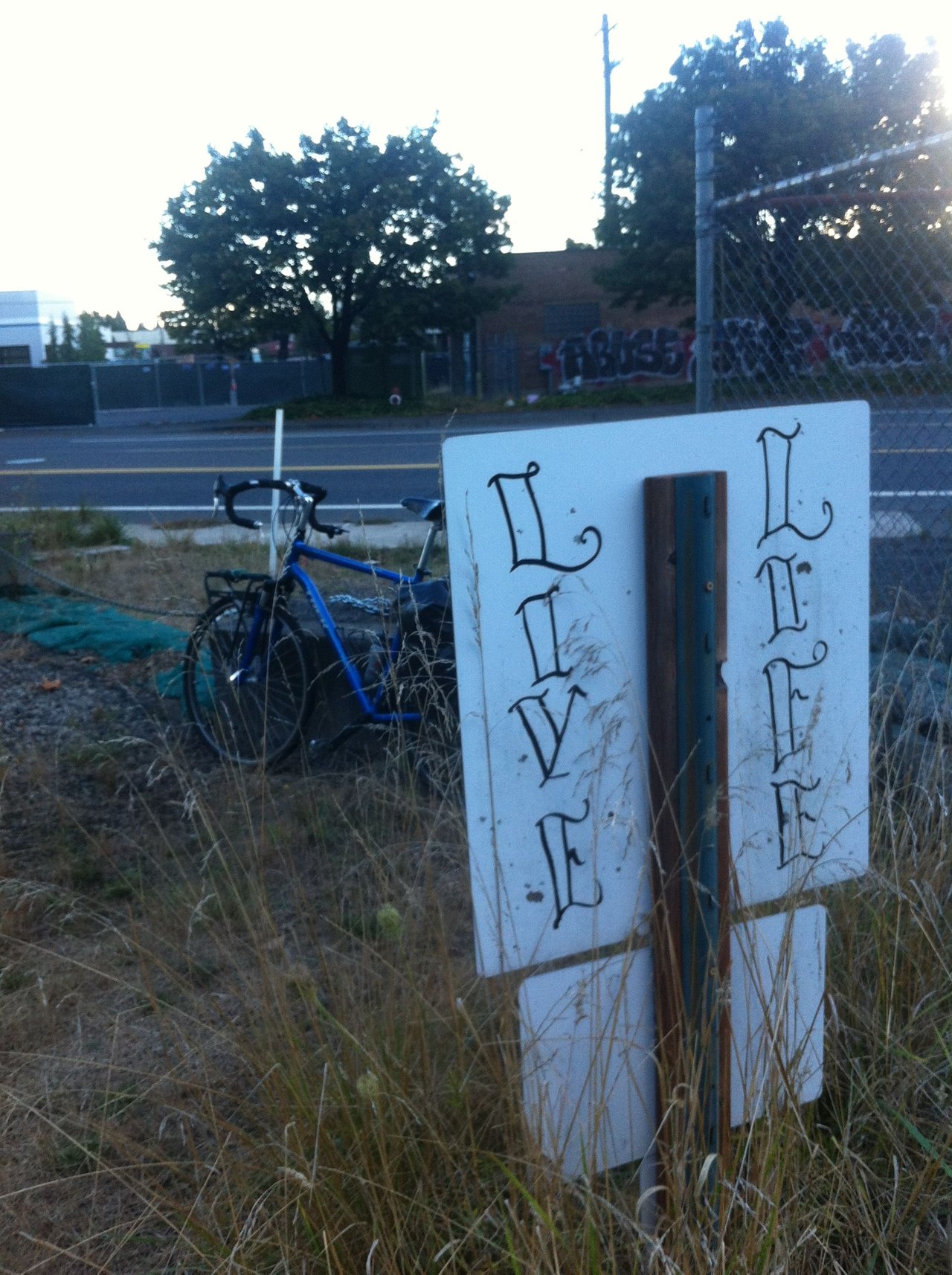 I was starting to get depressed and just feeling like a useless hobo. My money was also running out. This sign was near the forest and made me feel like maybe everything was alright. Sometimes you just gotta live life.

Portlanders know how to thrift store. This is one aisle of a Goodwill in east Portland. The Goodwill was so big that it had its own cafe.

Portlanders also love their dogs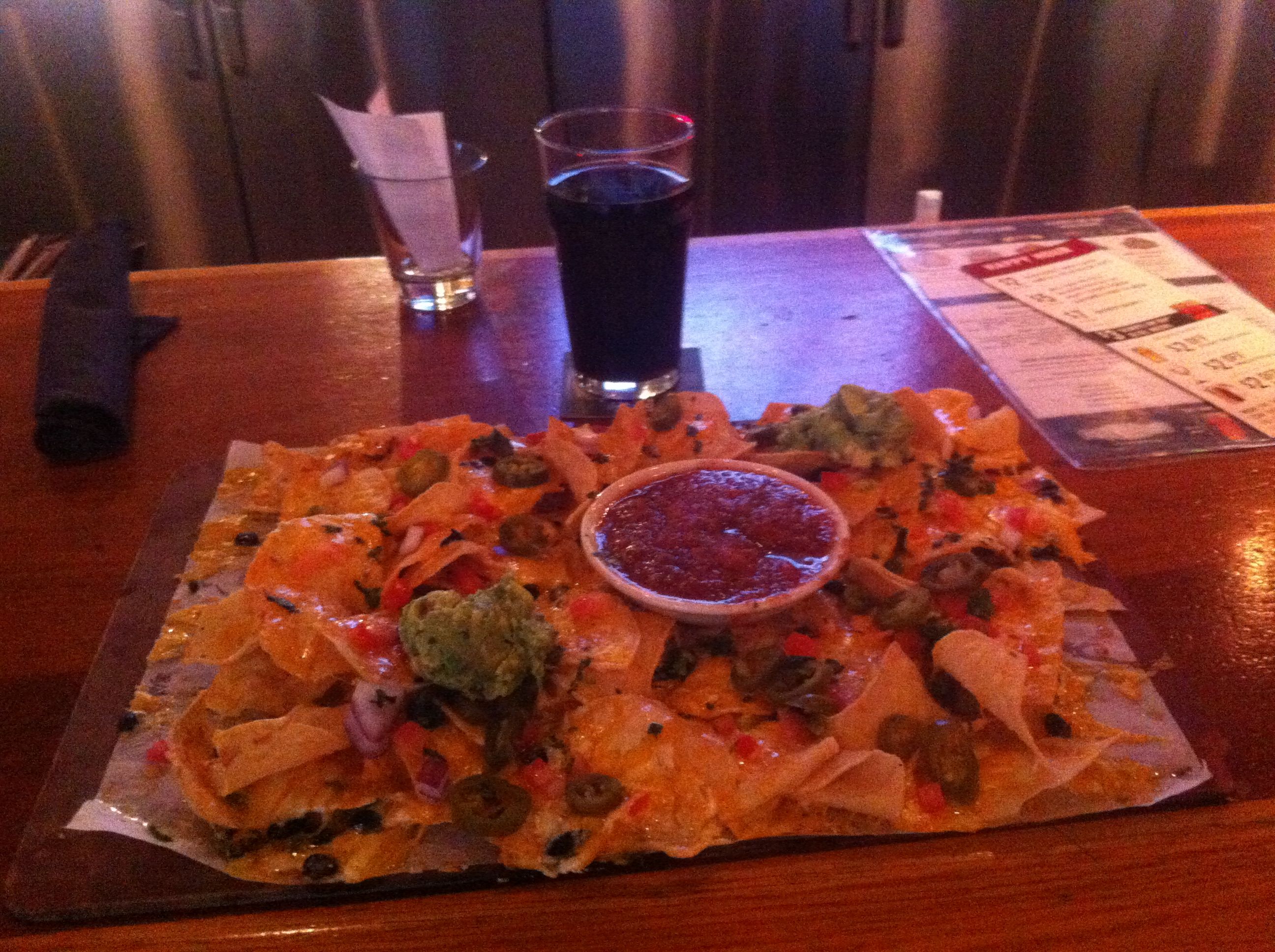 Treated myself to fancy nachos and craft beer at a pub. Got to watch some football and chat with a local.

I ran into an old friend! She was the sole person I knew in Portland, but she had also just moved there and actually lived quite far from where I was camping :(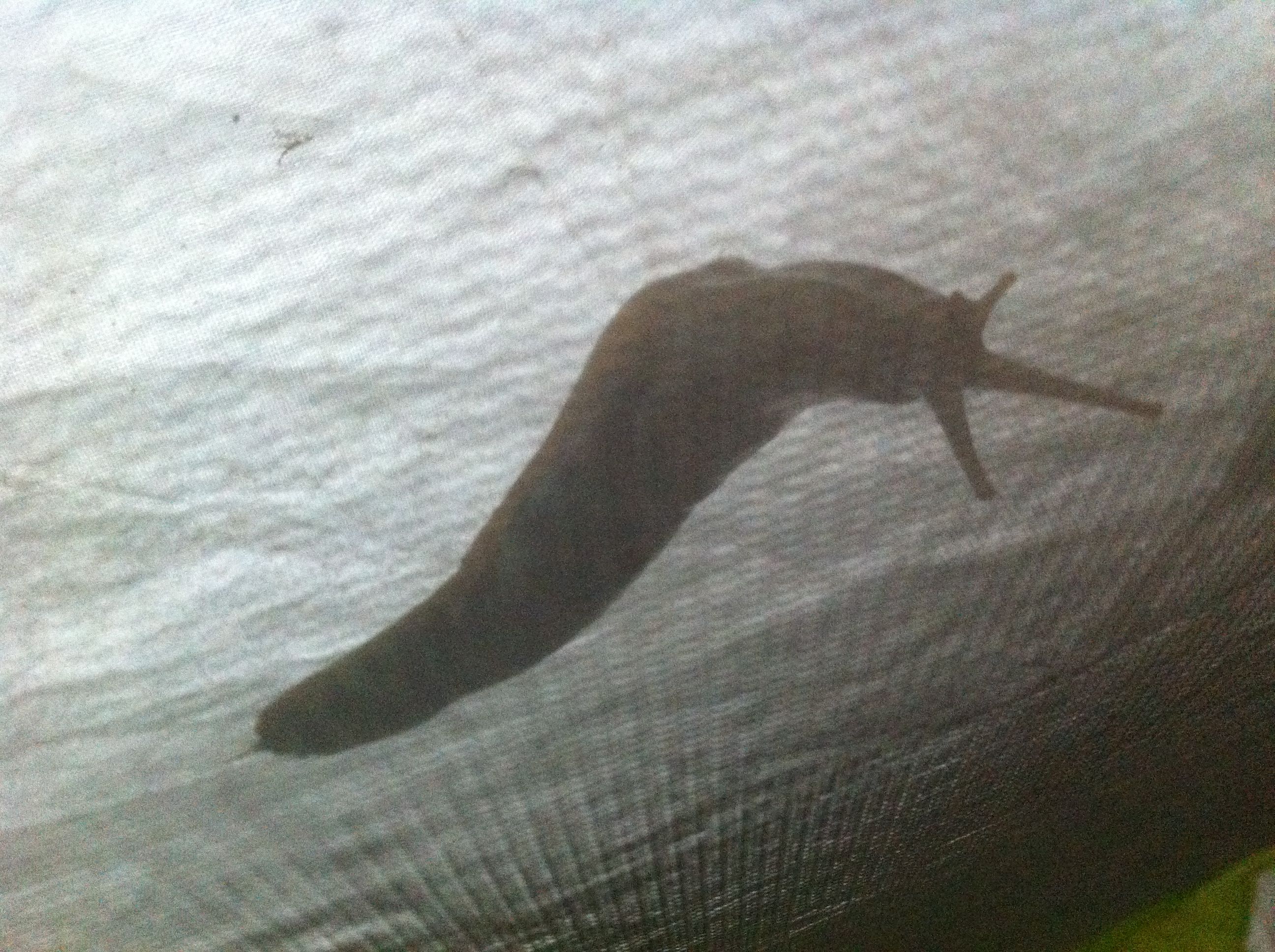 Every morning a banana slug or two would be stuck to the outside of my tent.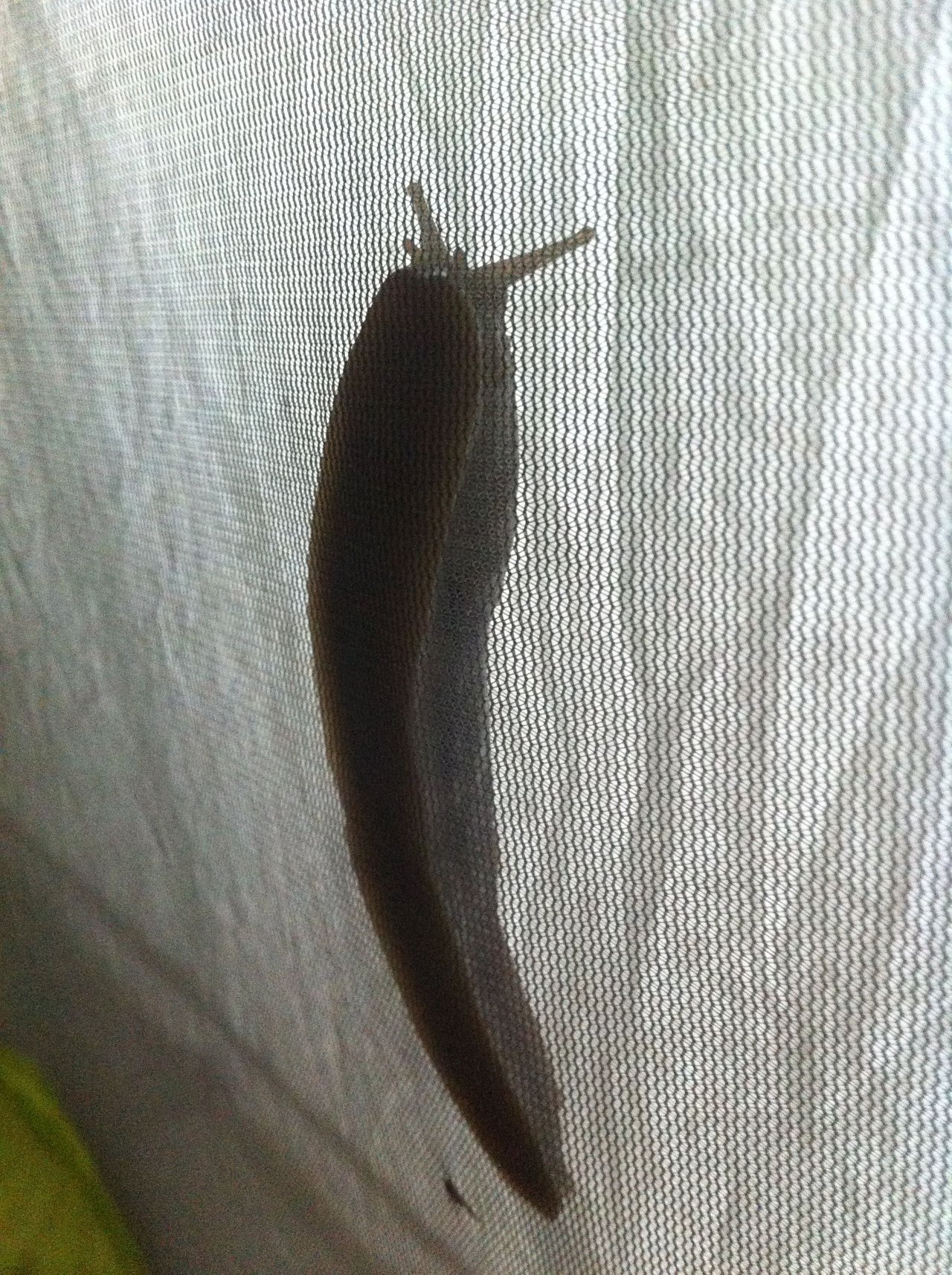 Morning, Gary!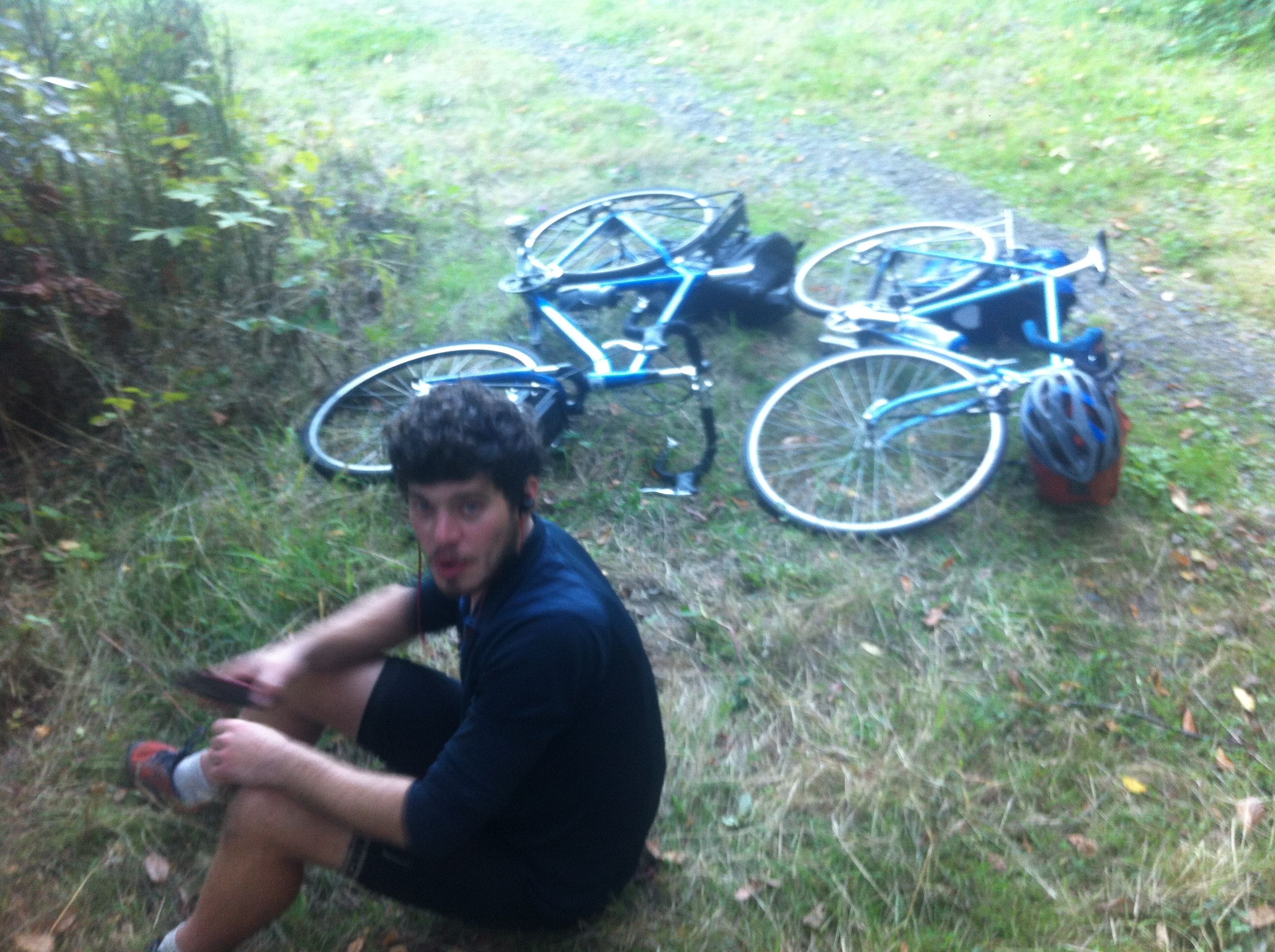 Who is this? Met another bike tourist, Jake, who was also camping in the forest! He had biked here from Virginia, wow!!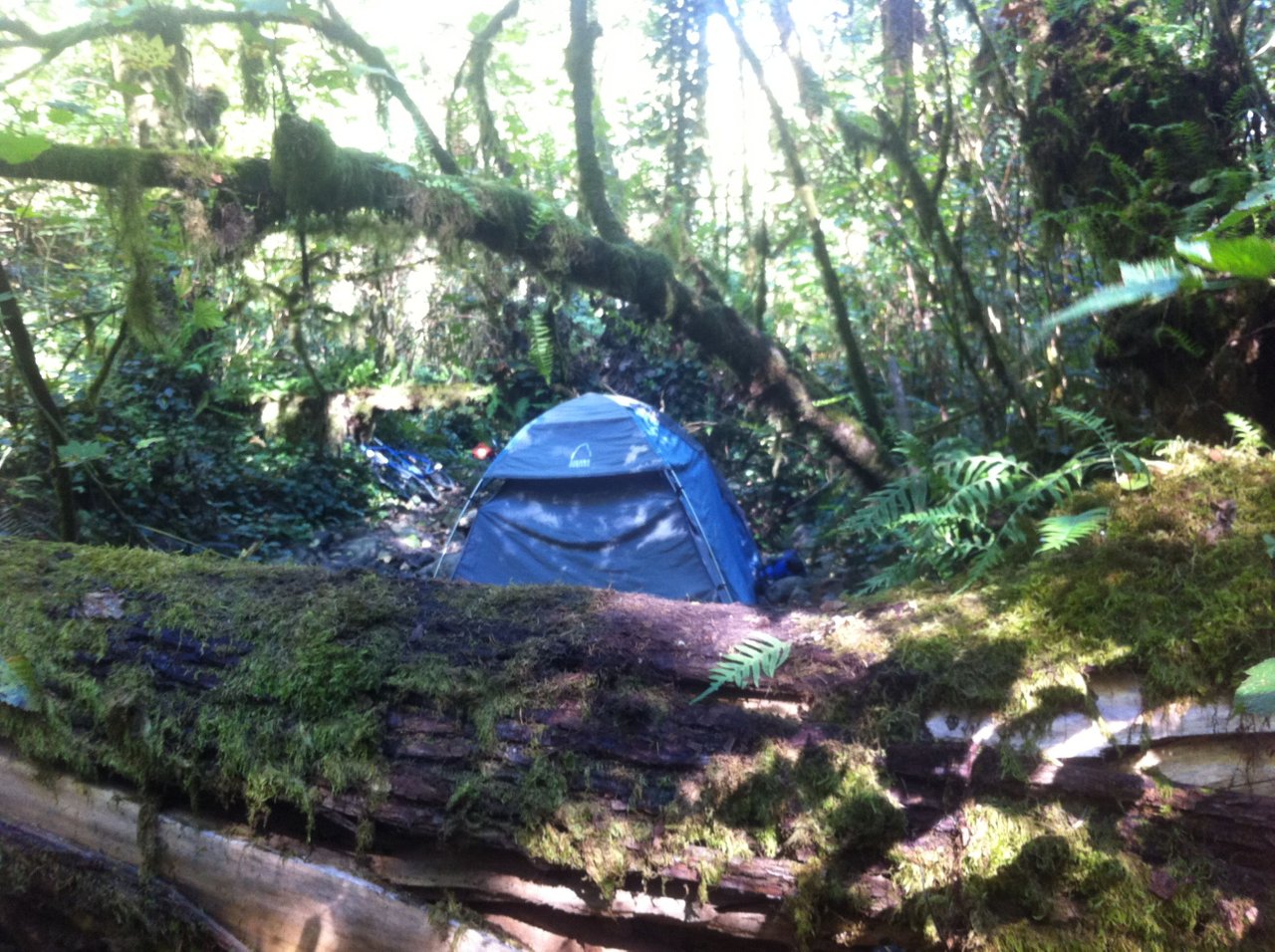 We teamed up and he showed me his camp spot.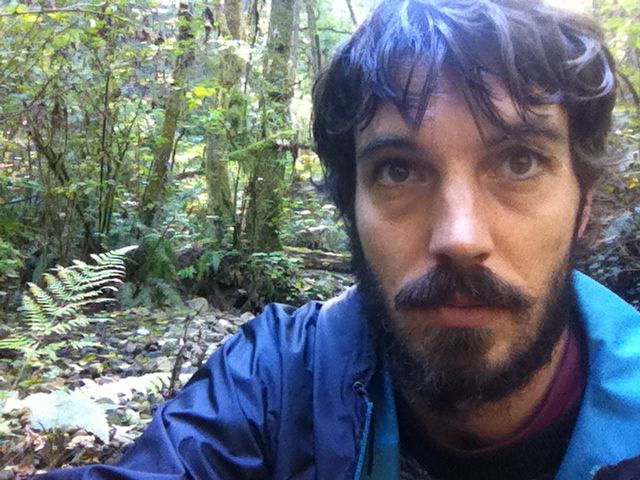 It was great to have a better camping spot, and a relief to have a partner in crime, but money was running low and neither of us were having luck finding a place to live. The seriousness of the situation was starting to gnaw at me.
That does it for Chapter 2! Next time, find out what happens to Jake and I. Will we find a place to live? Will our campsite be discovered? Thanks for looking.