How about Kazakhstan?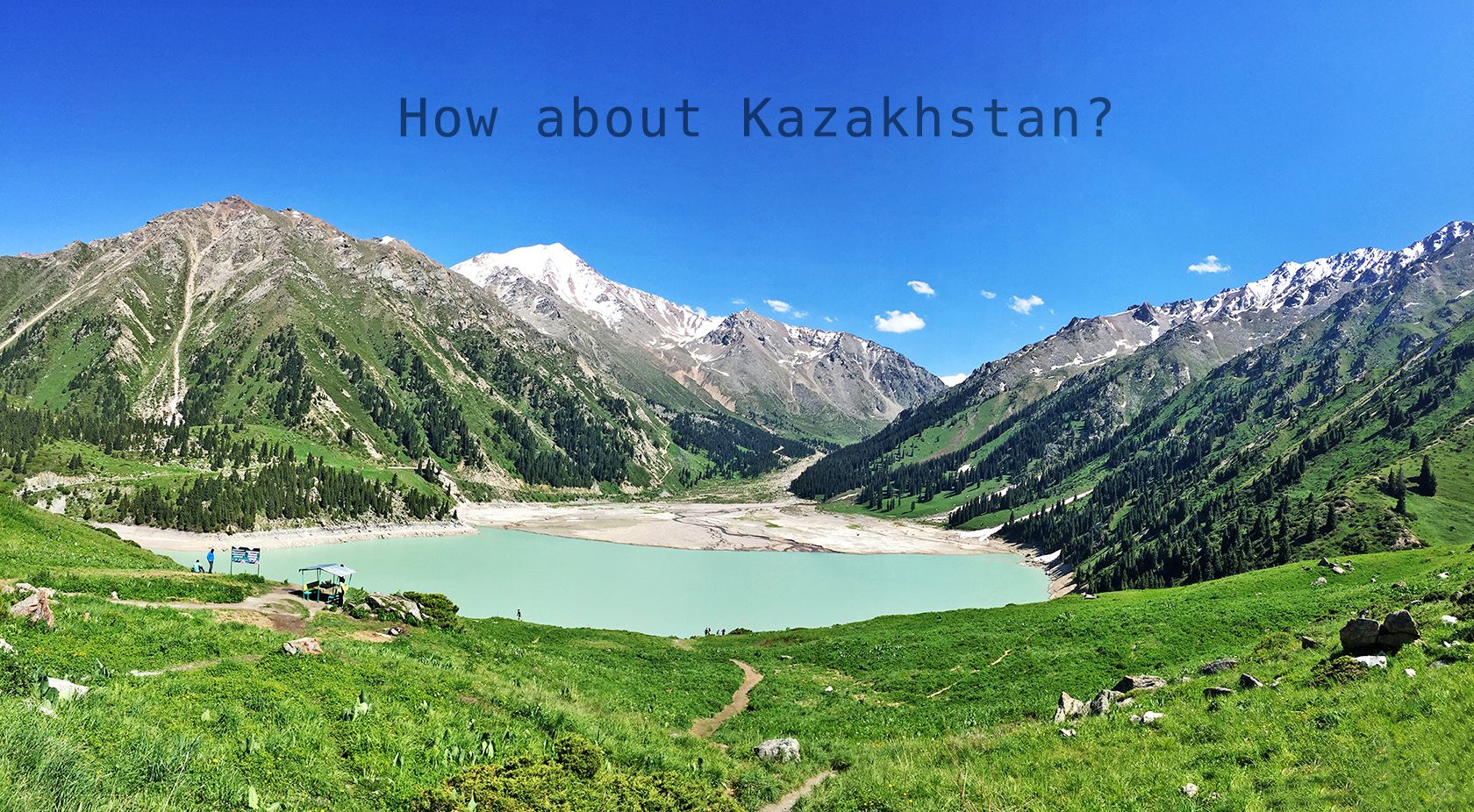 Today I want to share with you info and photos from one of my recent trips to Almaty, Kazakhstan.
I've spent 5 days in the country and I absolutely loved it.
Kazakhstan is the world's largest landlocked country, and the ninth largest in the world.
The Kazakh is the official language but Russian language has equal official status.
Currency: Kazakhstani tenge it's not some kind of local dish as I thought at the beginning. That's the name of the local currency here.
10 Tenge = 0.02 EUR
Kazakhstan is a perfect country for budget travelers. I found that everything is much cheaper than Europe.
Peculiarities of the National Fishing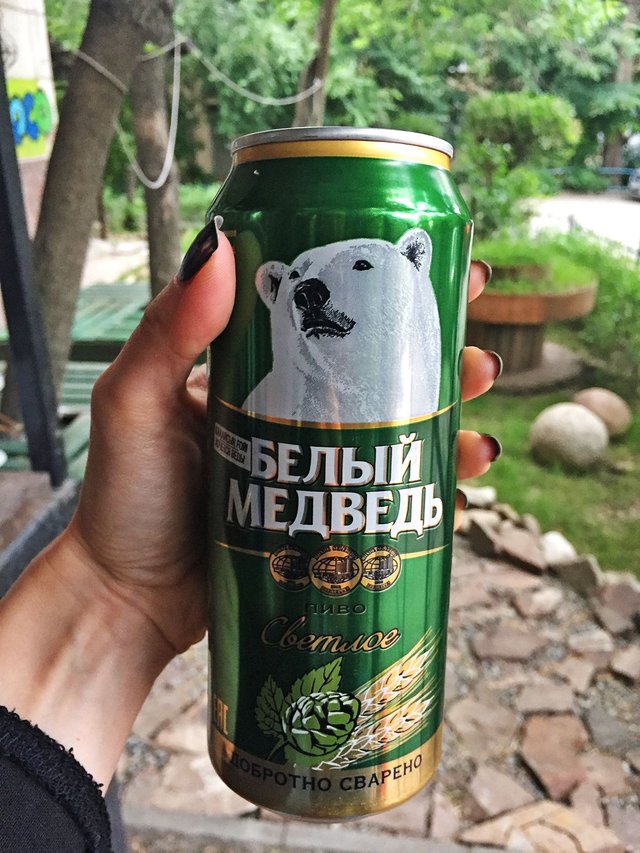 Kazakhstan has its own specifics that you'll find out during your stay so let me give you just a bit of a heads-up:
Respect the elderly people. If you're riding the bus and if you see an old lady approaching, you better give her your seat before you get kicked out. Respect for elderly people is something that apparently everyone is following in Kazakhstan.
In Kazakhstan you quickly learn how to stop an unofficial taxi on the street. You just stand by the road, slightly lift your hand (no need to raise it high or do something like hitchhiking sign) and 10 sec later a random car will stop. And I'm not kidding.
You better be prepared to exercise your "русский язык" and bargain the price ;)
Most people in Kazakhstan don't speak English but this doesn't mean that they're not willing to help you. Hand drawn maps and all kind of tips are most welcome!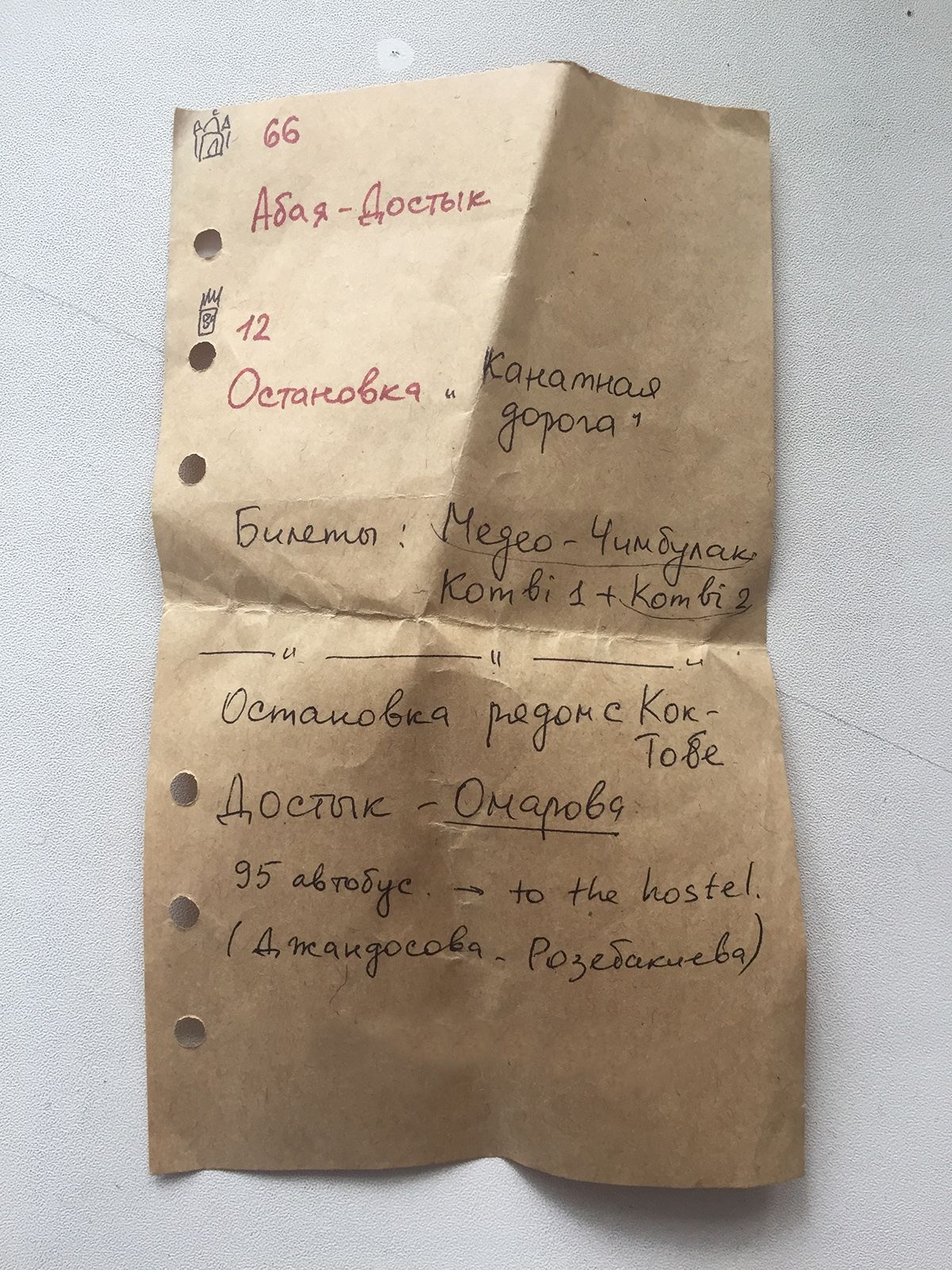 I've found that in places where most people don't speak English I always have hilarious moments. A guy from my hostel wanted to buy a souvenir t-shirt from Kazakhstan and I decided to help him find it.
Every time when the vendors where telling us the word "futbolka" ("футболка")
we thought they think that we're looking for a football T-shirt until at the end we realized that "futbolka" actually means "T-shirt" in Russian. lol
Things to do in Kazakhstan
1. Almaty Big Lake
One of the top places that I would recommend you to see in Kazakhstan is Almaty Big Lake.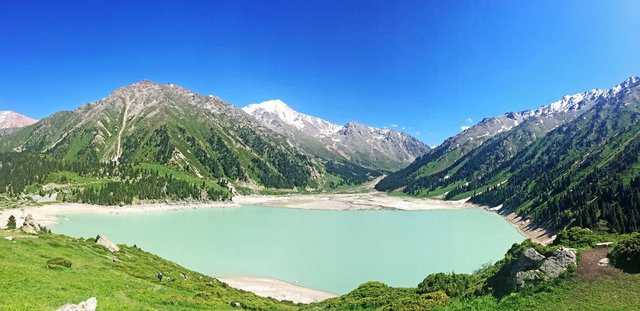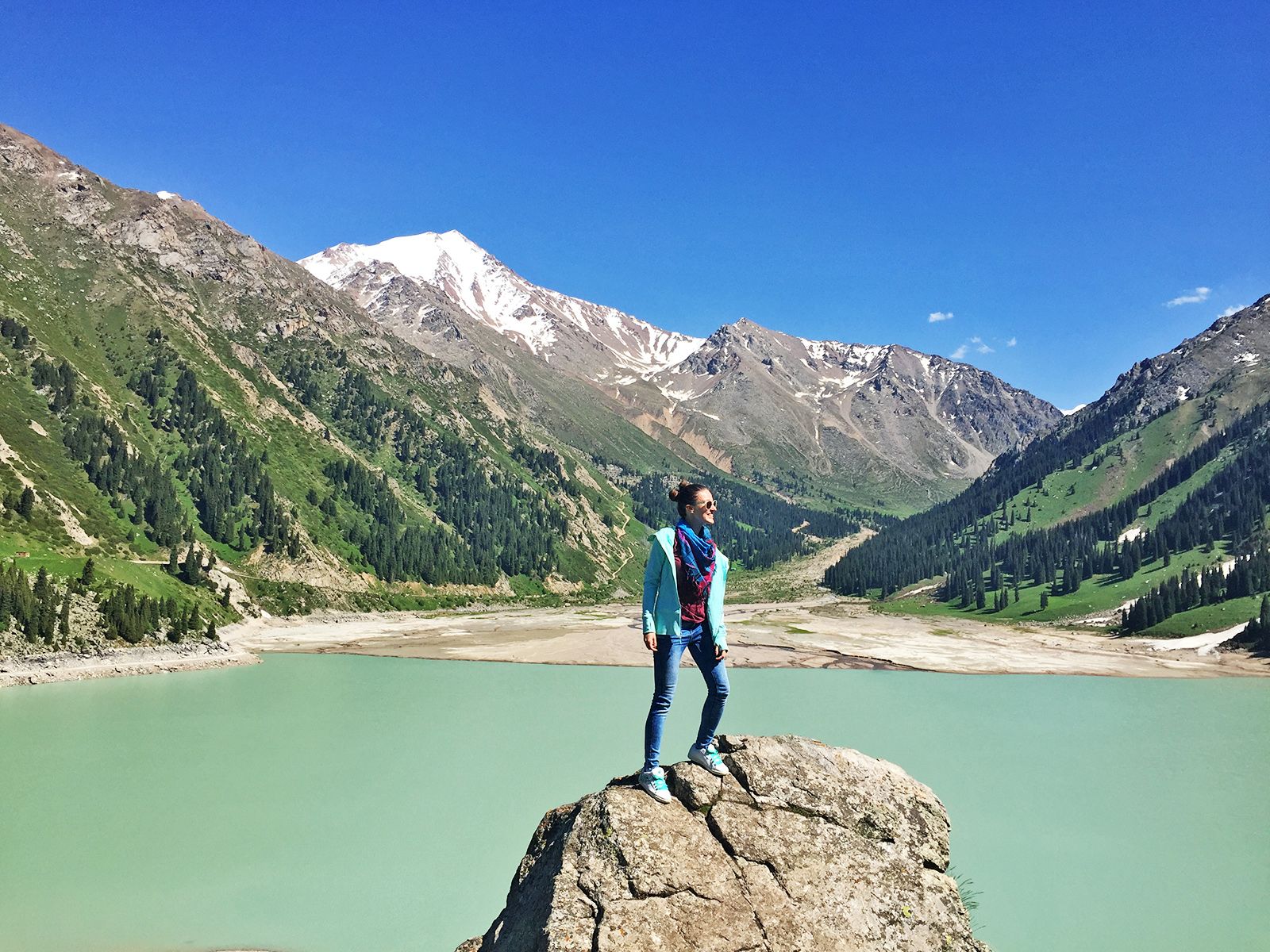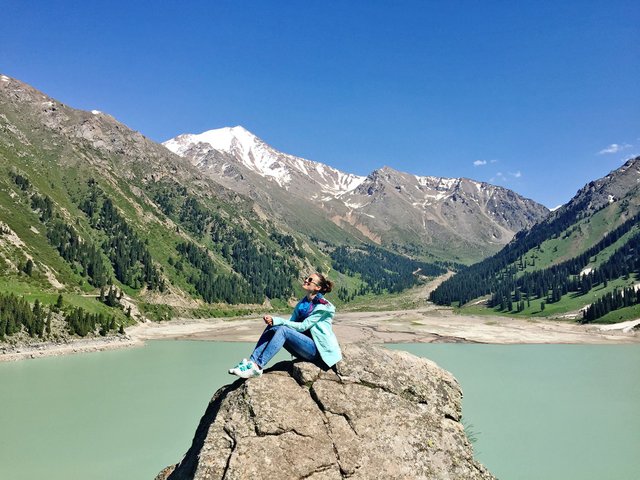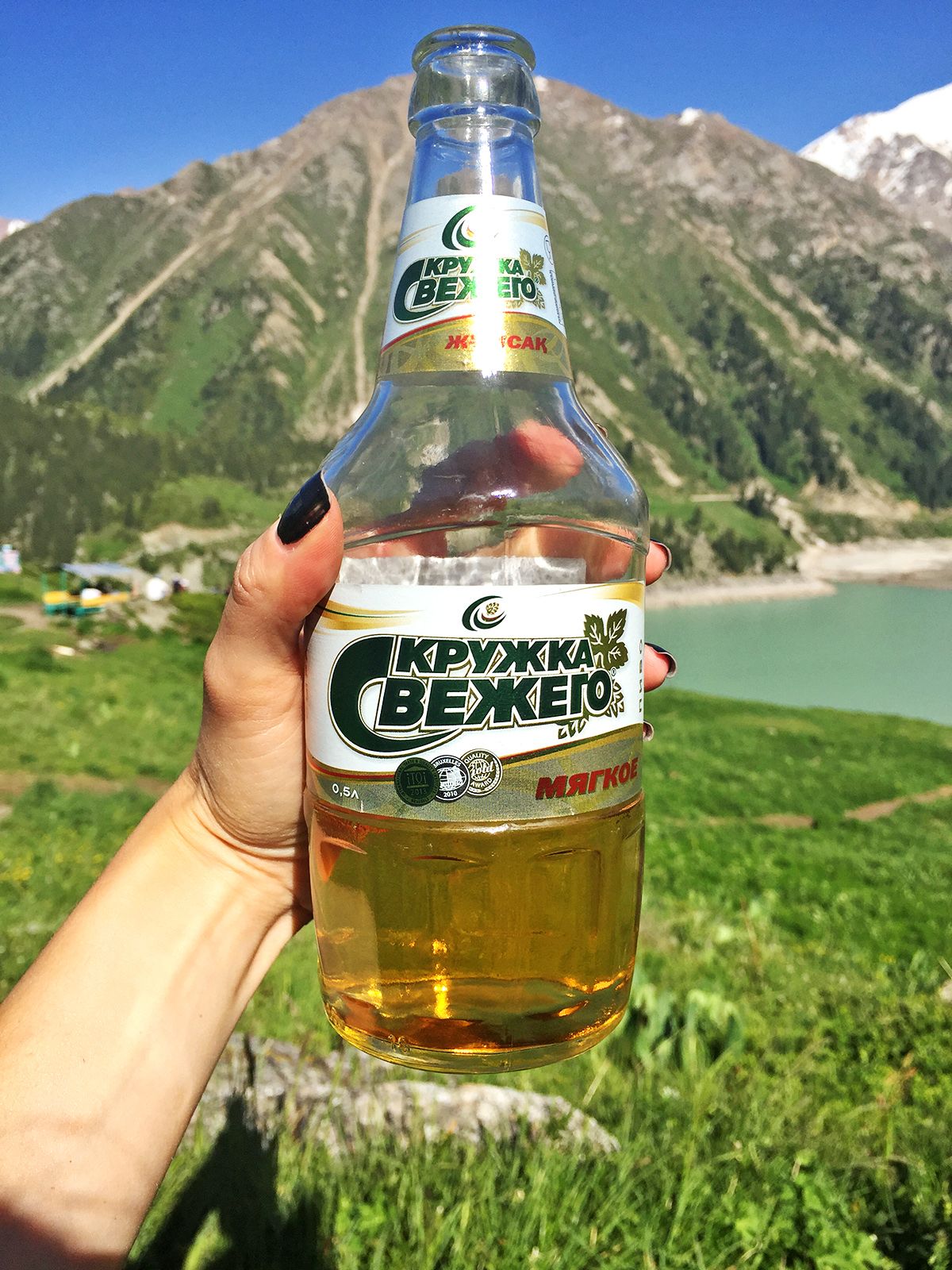 This beautiful lake is located only 15-20km from Almaty. It's surrounded by beautiful mountains, close to the border with Kyrgyzstan. It's easily accessible by car and a lot of companies are offering tours to the lake.
Things to know before you go:
You're not allowed to swim or even touch the lake! The government decided to take serious precautions to keep the area clean after an attempt had been made to poison the water. You can't even go in proximity to the lake unless you have a special permission.
We learned it the hard way. We wanted to take pictures close to the lake and a security guard stopped us trying to make a problem. A small bribe and a conversation between my local friends and the guard fixed the situation but you can get into a serious trouble.
If you are already at the lake and you're with car or you want to do some hike you can visit "Космо станция" (Cosmo Station).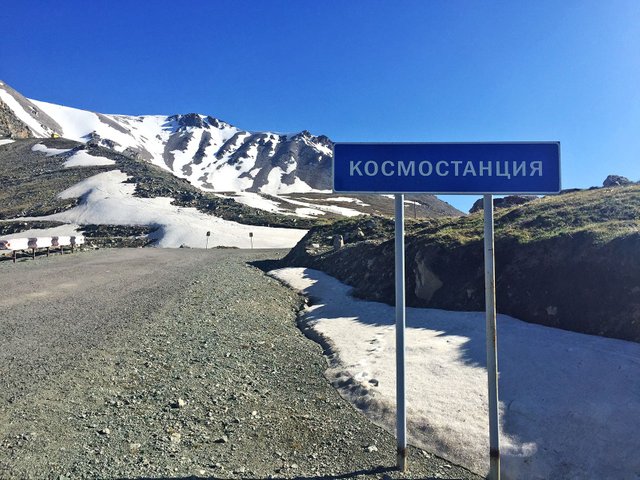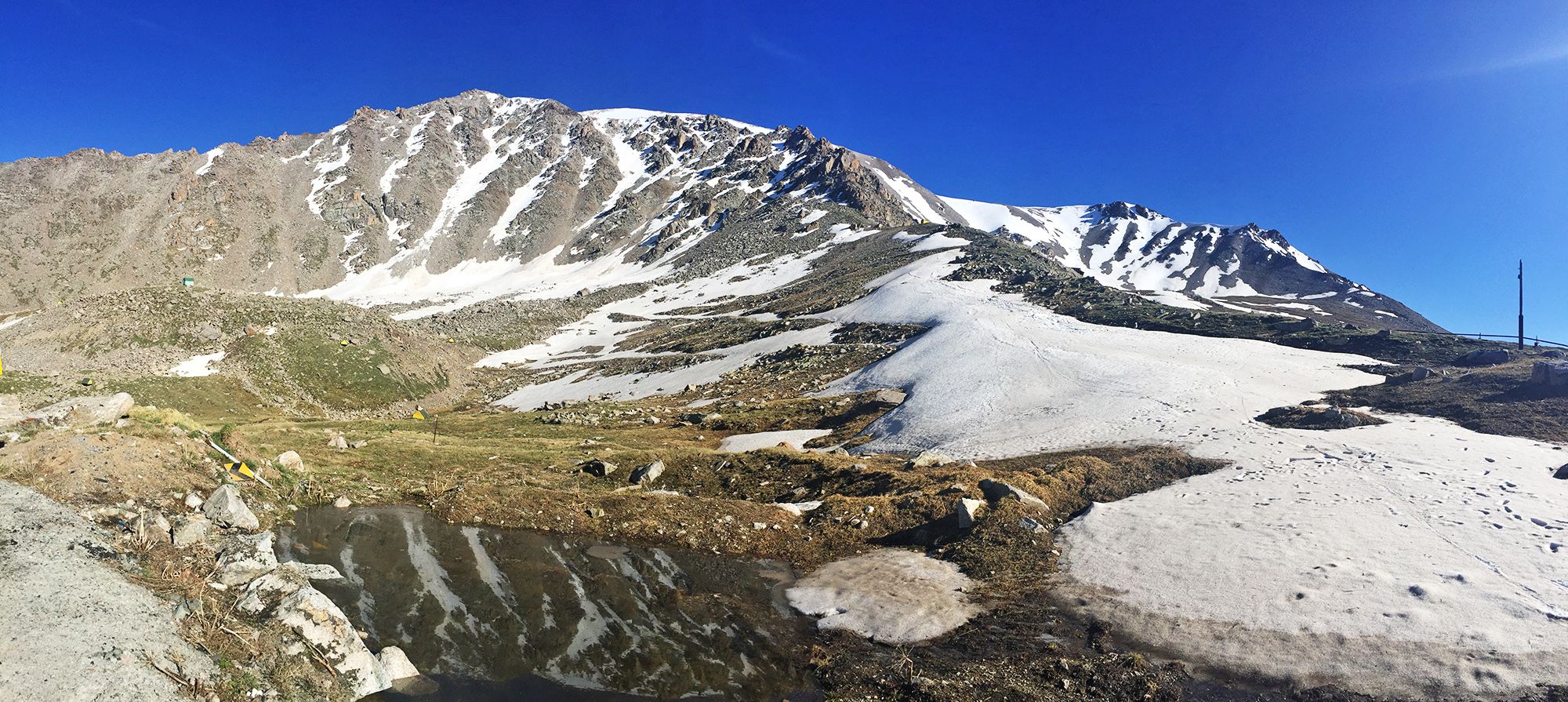 2. Medeu and Shymbulak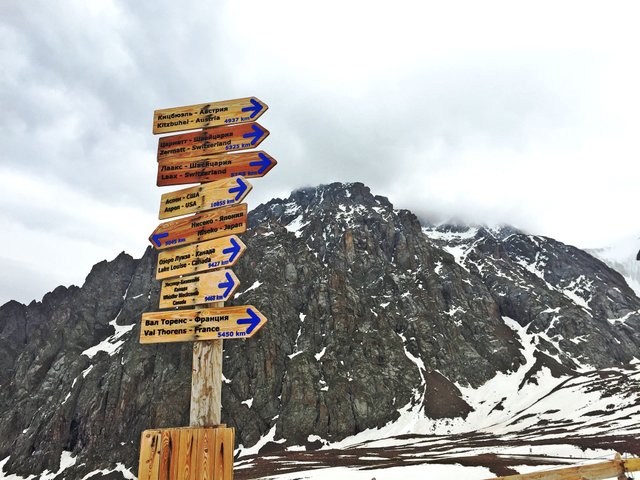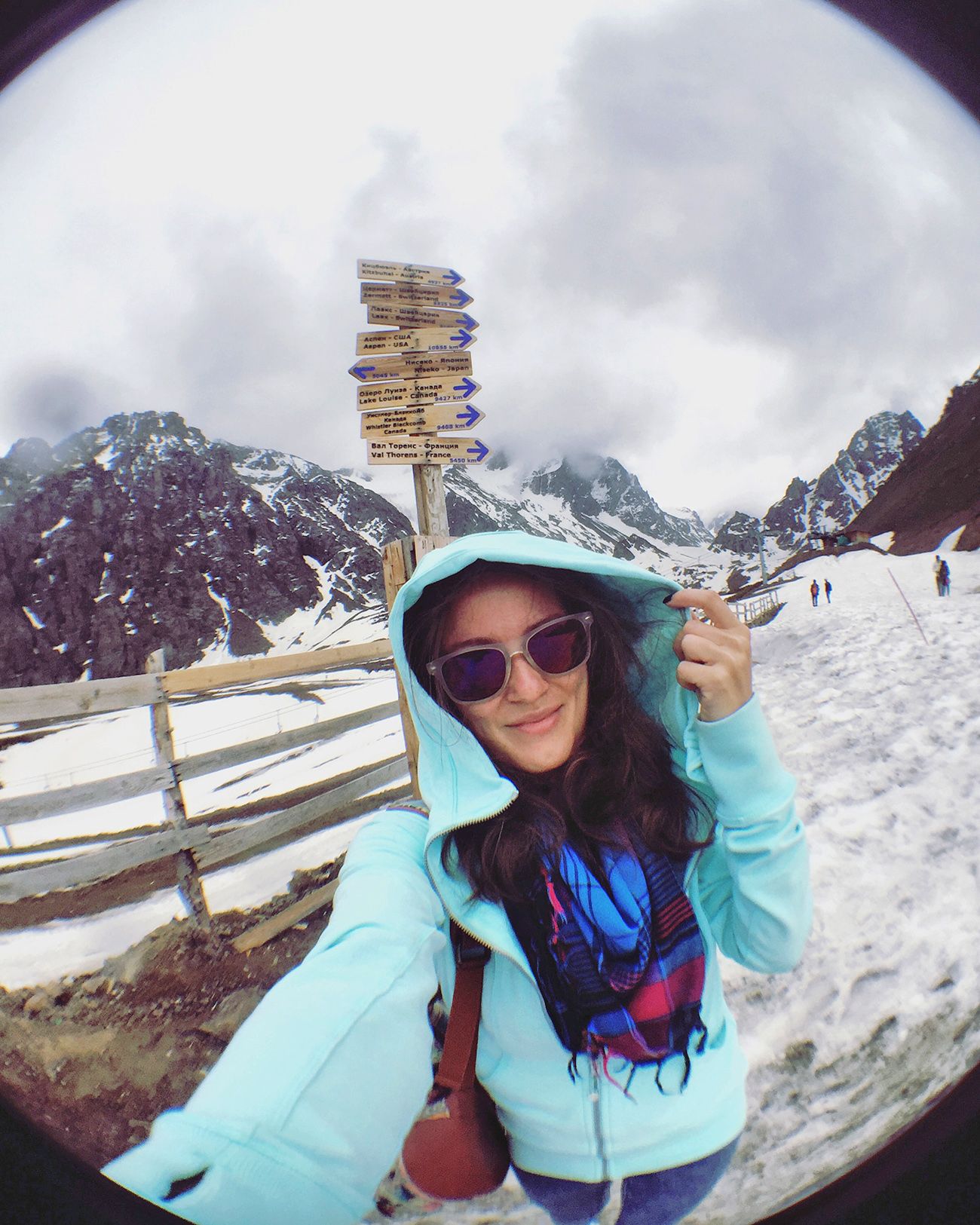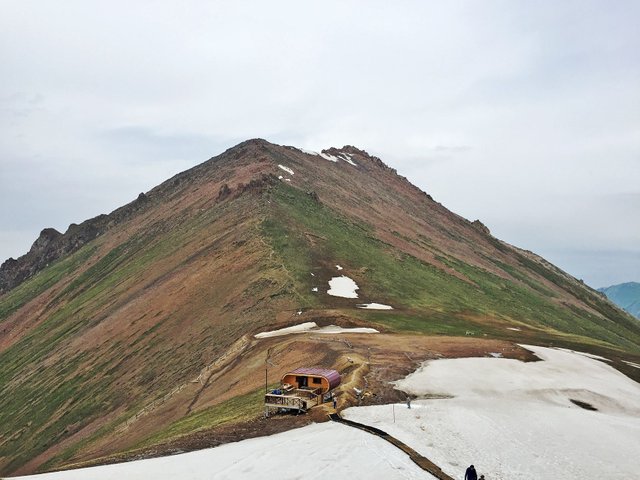 Looking for a great views from over 3000m? Then you should definitely visit Medeu and Shymbulak. It is located in the upper part of the Medeu Valley in the Zaiilisky Alatau mountain range. It is also a great place for skiing in the winter.
3. Green Bazaar (Зеленый базар)
The Green Bazaar is an impressive market where you can find absolutely everything - from clothes to fresh vegetables and fruits.
The spacious hall is full of stalls that are competing to attract buyers. The prices are slightly higher than the regular markets but the quality is superior. The market offers great variety of fruits, vegetables, nuts, herbs, honey, cheese, meat and other products that are coming straight from the farmers.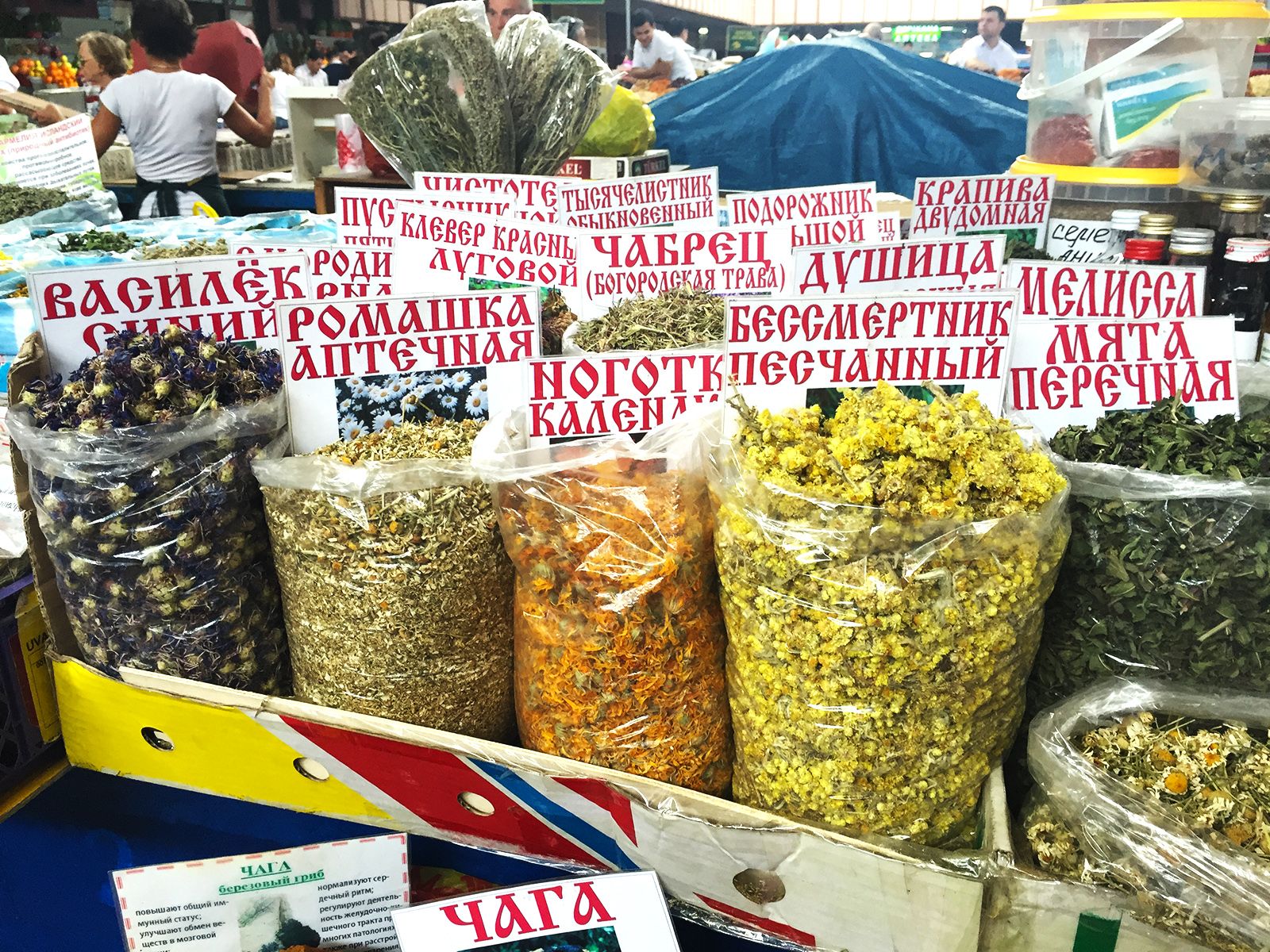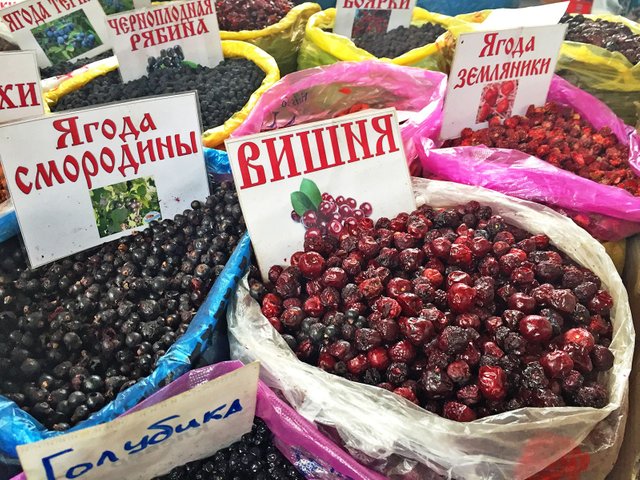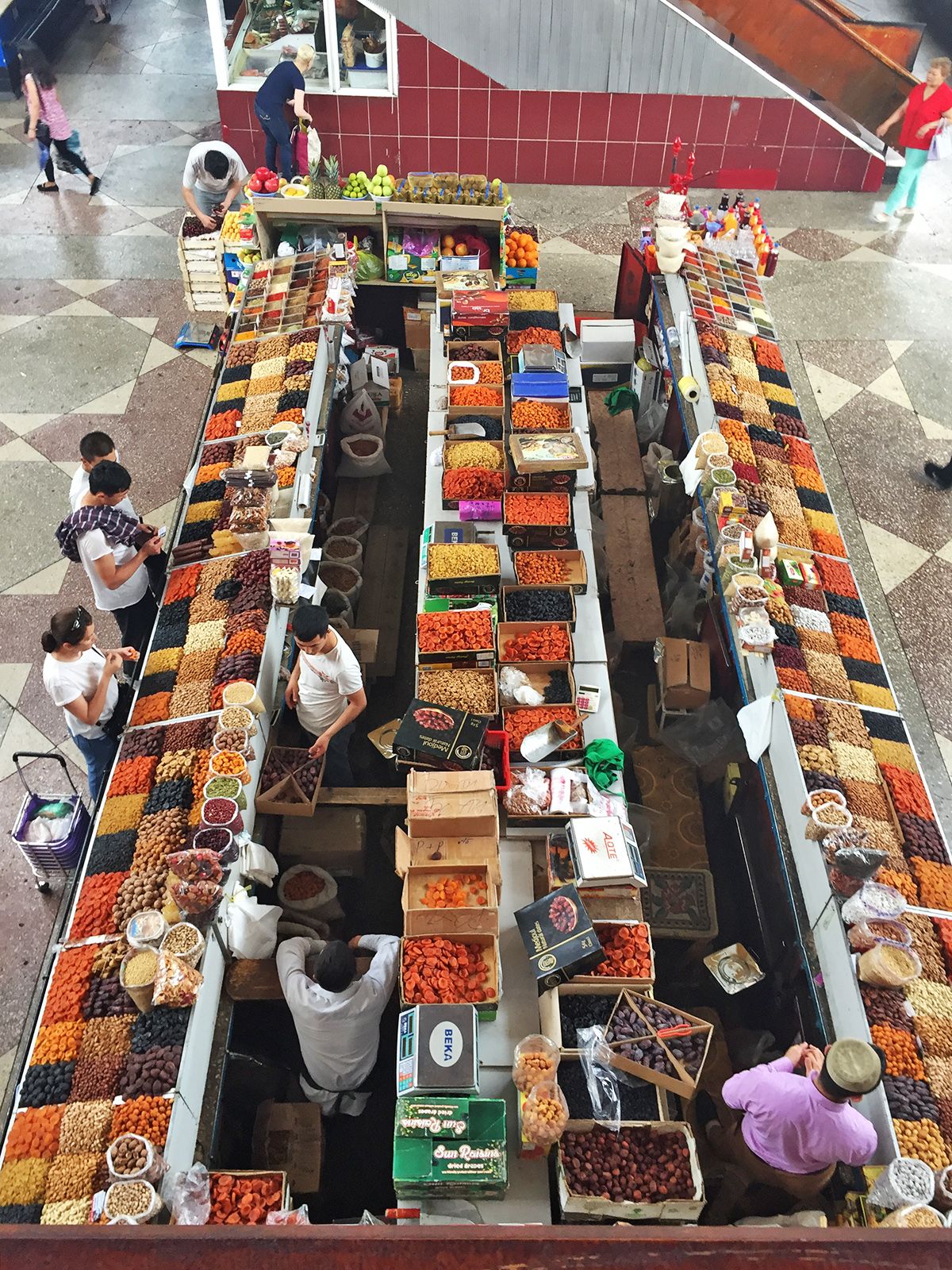 I hope that my basic tips about Kazakhstan were helpful.
Have you already booked your ticket to Almaty?
If not, hurry up! Life is short and world is too big to stay at one place :)
Image source: @elly-fly
Content is from my personal blog: http://tips-for-your-trips.blogspot.com