Hi Steemit family,
Every travel story of us is like treasure in our lifes I think.. The more we have travel memories, the more rich we are.. Today I would like to share with you one of my favorite travel adventure in South Africa in 2014.. When I riched Johannesburg and looked for the activities brochure in the hotel, I definitely said I have to see this place.. It was Lesedi Culturel Village.. A place that shows the mystical cultures and traditions of the African people.
This is the entrance of the village. "Siyenamukela" means welcome. And I learned that "Lesedi" means light. Their ancestors say: "Our culture is the light of our nation - anyone here in Lesedi can see the light . How meaningful it is, isn't it? We passed through the souveniar shops in each sides..I have to say there are a lot of patterns belonging to African culture. So I was so confused about what to buy.. At the end I bought a plate with a lion picture.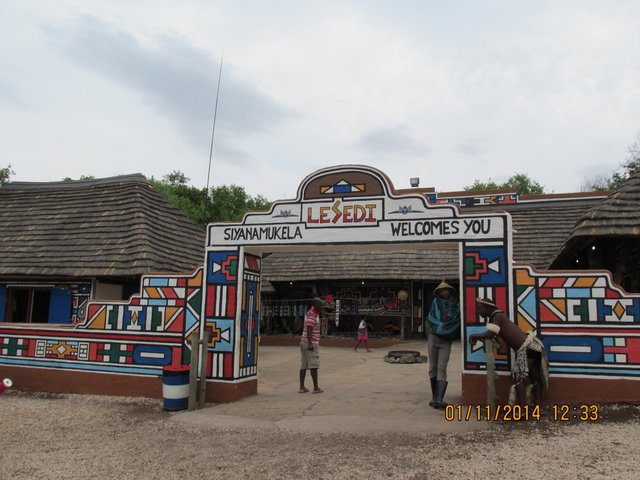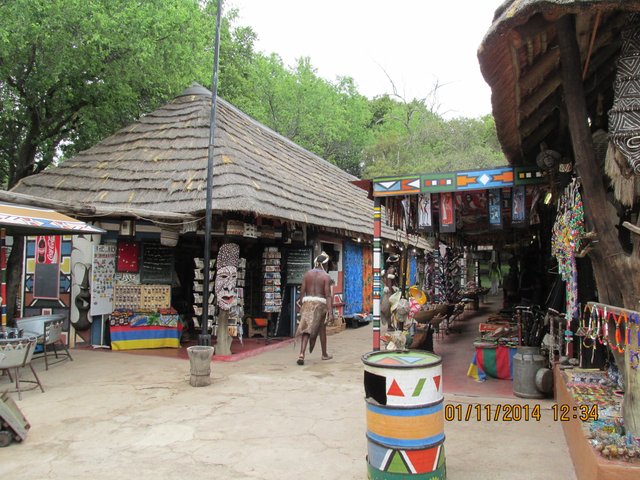 There are 4 villages here which are Zulu, Xhosa, Basotho and Pedi. We visited them one by one with a big groups of visiters. We had a pretty guide lady. She gave us some informations in each village. I have to say that I fell in love with the houses of all villages.. They look like toys.. I could not stop myself imagining to live inside them.. You can see my happiness from my face :)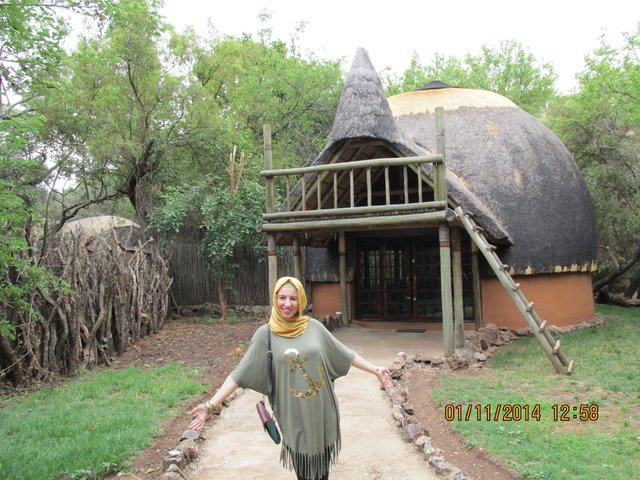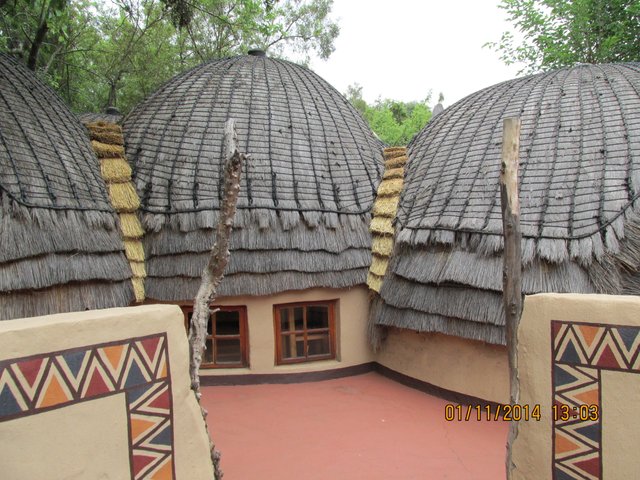 In Zulu village the houses are not from stone, they are from reed. They live here totally 25 people and they use one kitchen together. The lady in the left side was our guide. She said in Zulu tribe culture's wedding ceremony the male side cuts 25 calves. Married women carry a pot on their head like in the picture.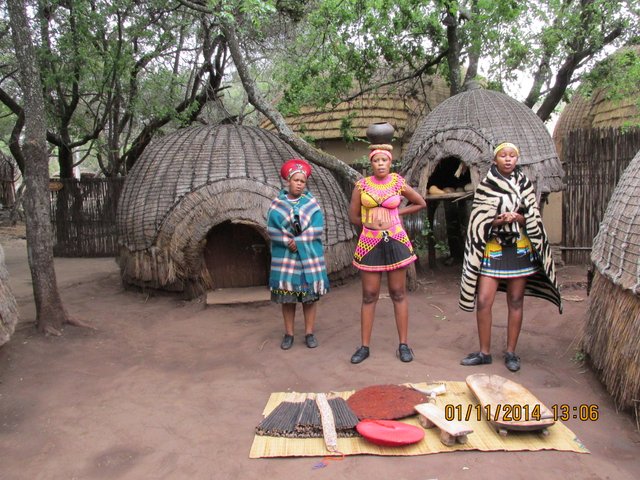 Here is the mystical place of the village. They do rituals here.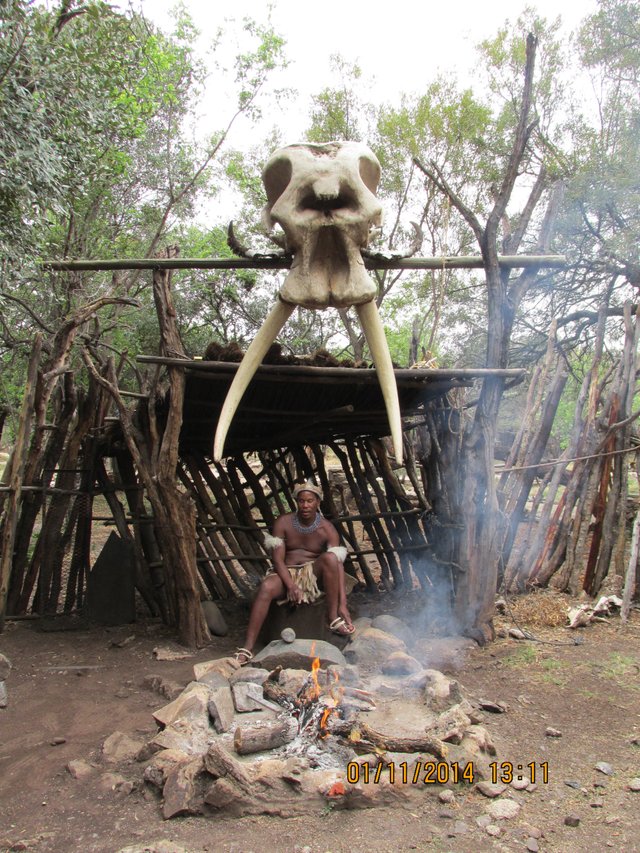 We came to Basotho village. We heard that their culture are so close with Zulu tribe. Because they get married with each other and mixed. And I heard that in this tribe men can marry with more than one woman. Women are not complaining about this. On the contrary, they think their workload are decreasing. The little members of tribe were adorable. I wanted to stay there and hug and play with them..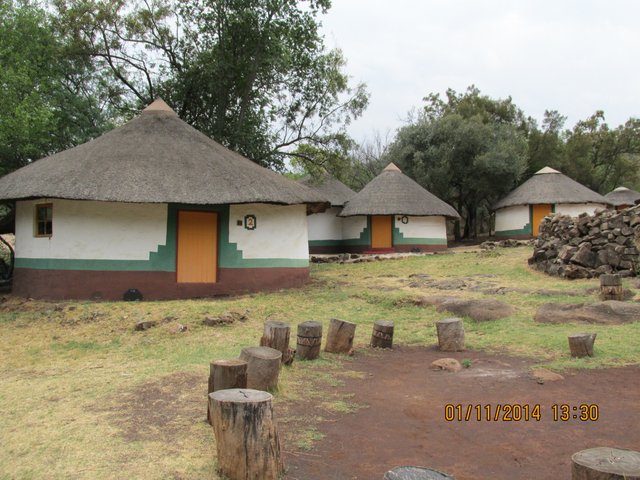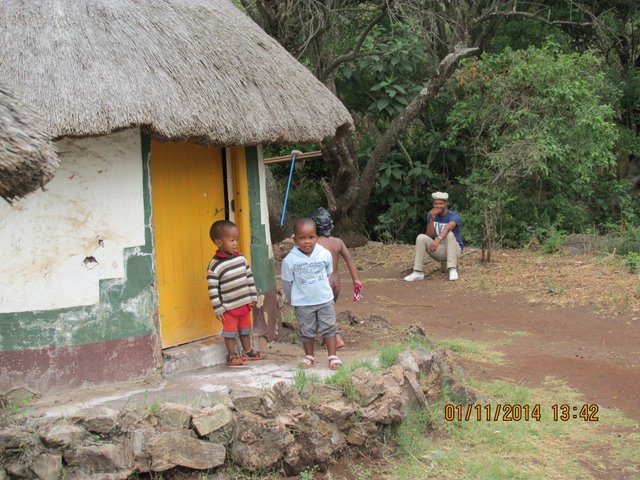 And than we entered inside a house. Our guide gave us some information about family life. We learnt that the women should stay inside the home always in the right side and the men in left side. Because when the door is opened by a wild animal, the man should stay face to face with animal to protect tha woman.. Good idea :) I have to talk about our pretty guide. She said that we can call her briefly "Zi" and beauty of her face was like reflecting her heart. She used to love her job so much that she guided the village with great energy and pleasure as though exploring with us for the first time.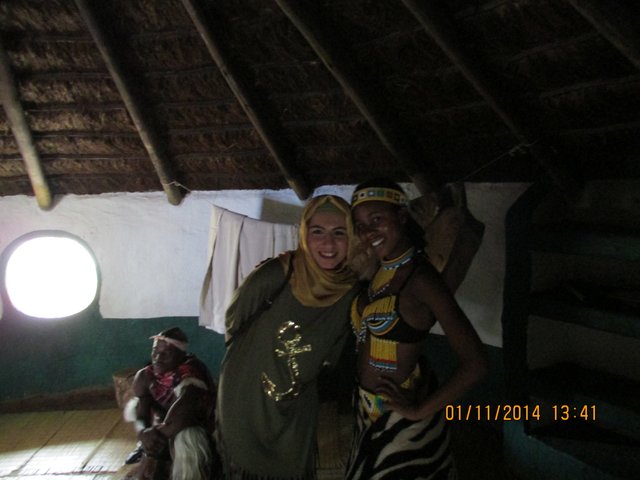 We are coming to end. We reached the last place of the area where we can eat and drink african foods. For example crocodile meat. And than all the guide workers gathered and sang a song all together and let us enter the last show which is African dance.. They perfomed a breathtaking dance show..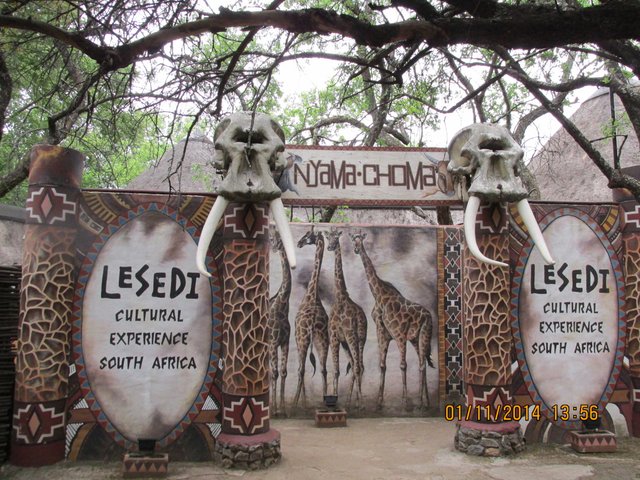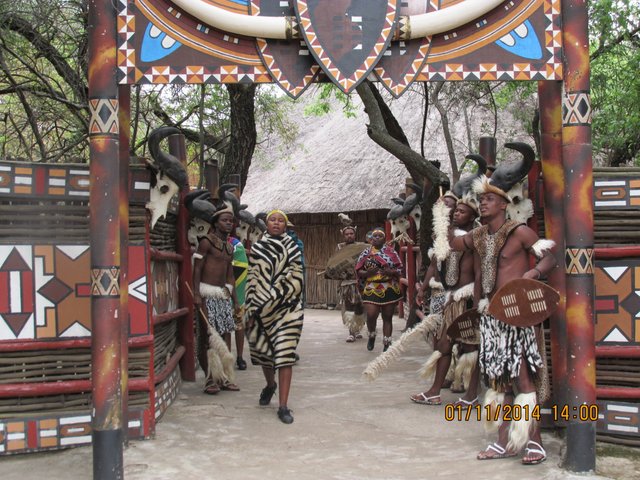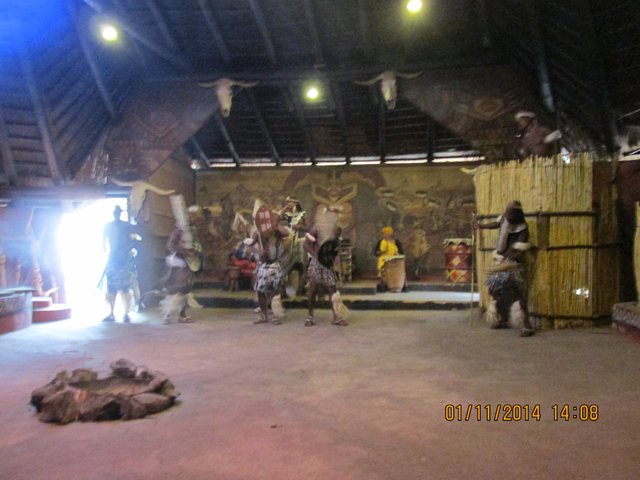 This is the end of my journey.. I hope you enjoyed my trip. I would like to hear your opinions. I appreciate your support. See you on another trip..