Hello Steemians
Today I'm going to tell you about my trip to Paris last winter.
It was 8 o'clock in the morning when we arrived at the station where we had to wait for our train to Paris. Immediately, I have to tell you we almost missed this one because the train before ours was late and arrived at the same moment as our train so we were confused… but fortunately we made it!
In Paris we first went to our hotel, Hotel Comète, it's a very beautiful hotel! The rooms are very nice and cozy and the staff is very friendly. If you have plans for Paris, write this hotel on your list!
Afterwards, it was time to discover the city. We started with centre Pompidou. Pompidou is a striking building. The idea of the architects was to turn the building inside out and that's why you can see many colored tubes and large escalators from the outside. The colors indicate the function of the tubes. For example, the blue tubes are air pipes. On the inside you can see a lot of modern art.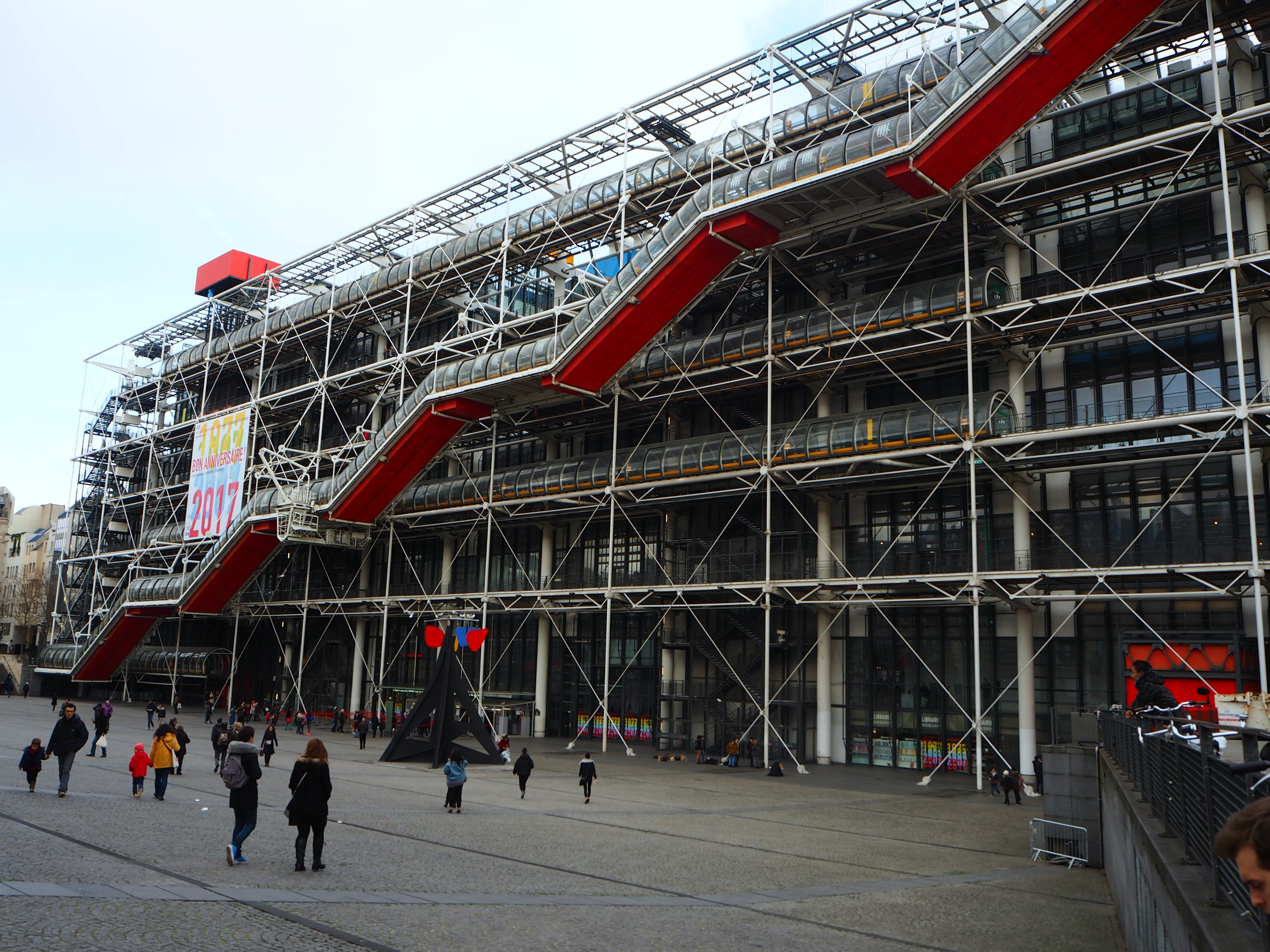 Then we went to the Notre Dame. It's the cathedral you see in so many films etc. and when I finally saw it…it was impressive. If you want to go inside you have two options. First one, There are almost no people waiting to go inside, we had that luck, and second there is such a long waiting line. It can change very quickly because when we went out of the cathedral there was a very long raw. So, you have to be lucky but if you have to wait you can always sit on one of the many benches next to the cathedral.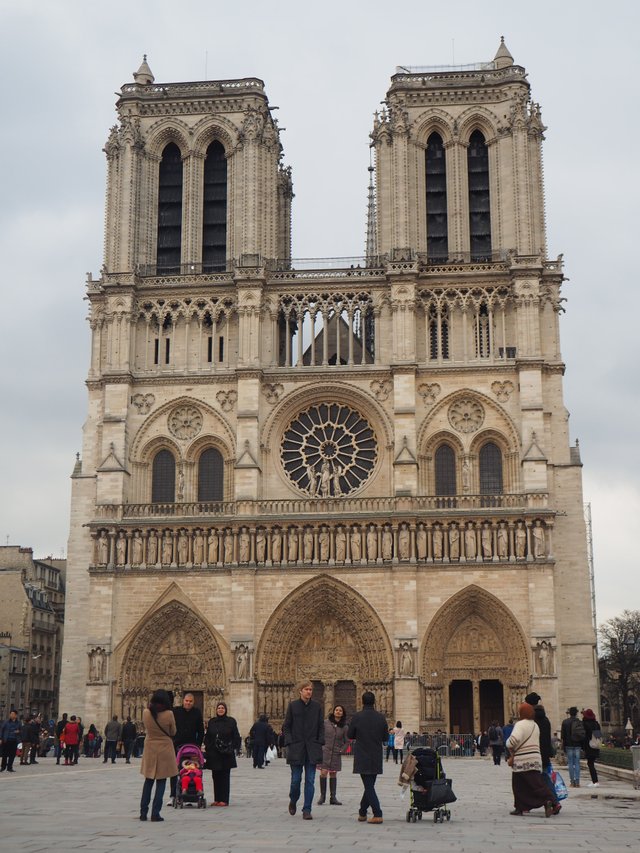 Next stop was the Sainte Chapelle. Many people don't know this chapel because they visit the obviously things like the Eiffel tower, Notre dame and so on. Personally, I thought that this chapel was one of Paris highlights because it has some of the finest medieval stained-glass windows in the world and it's just so wonderful to see.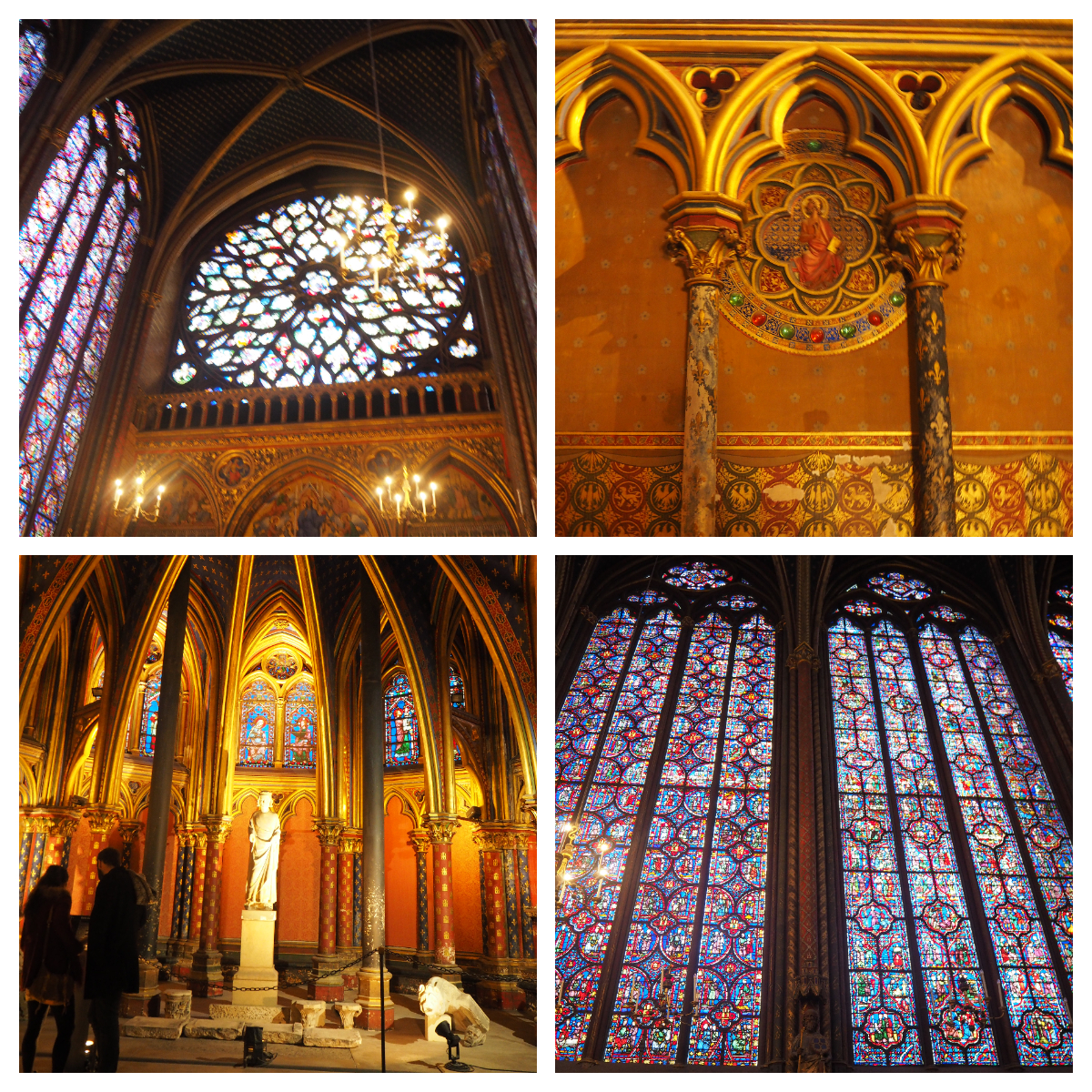 From one glass window we went to another…Galeries Lafayette, most known as a place where you shop until you drop, but is more than that. It's a building with a magnificent dome and looks like a theater on the inside. Furthermore, are there 10 floors and from the rooftop you have an amazing view of the opera Garnier. On this rooftop, my boyfriend and I met some crazy Chinese people and I loved them immediately so I wanted to take a picture with them… it ended in a photo shoot … and even the security man started laughing with us!Well, it's a memory I'll never forget ;)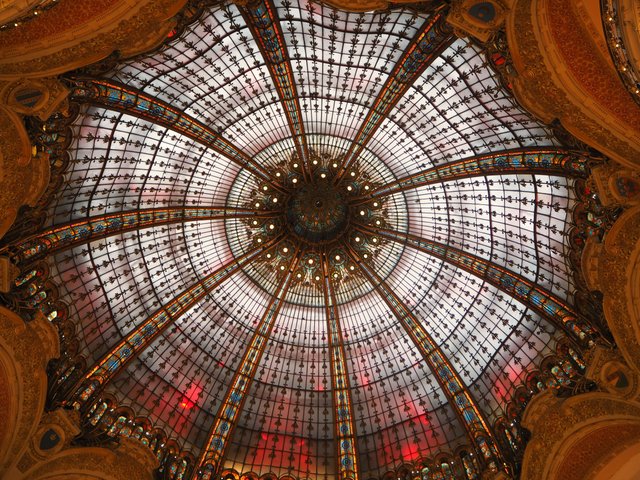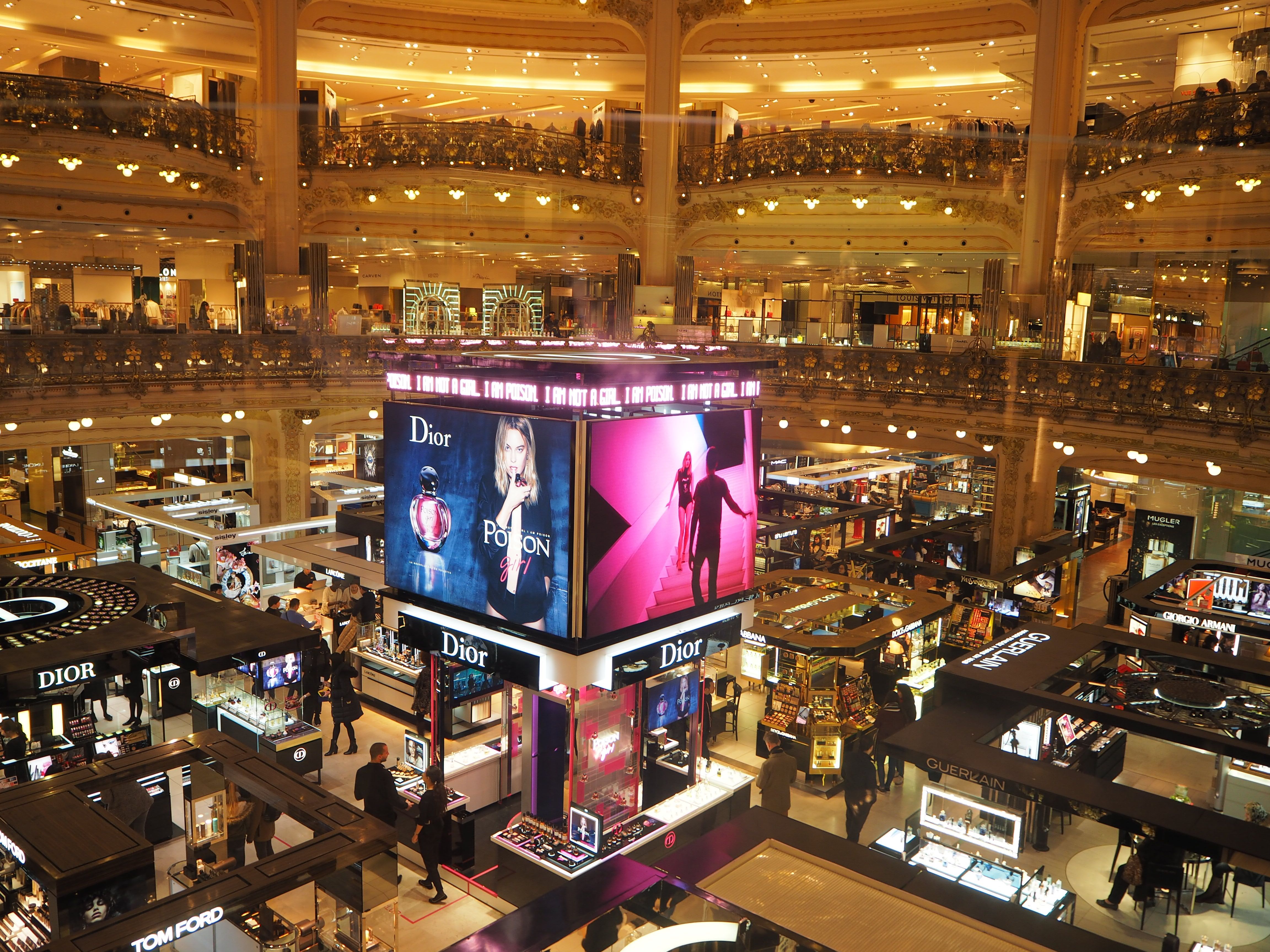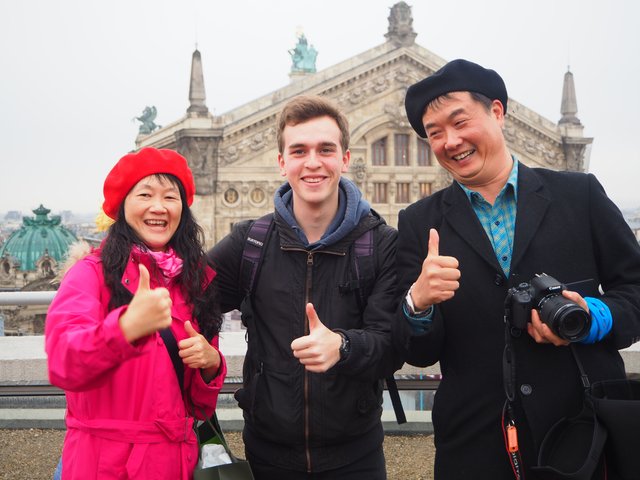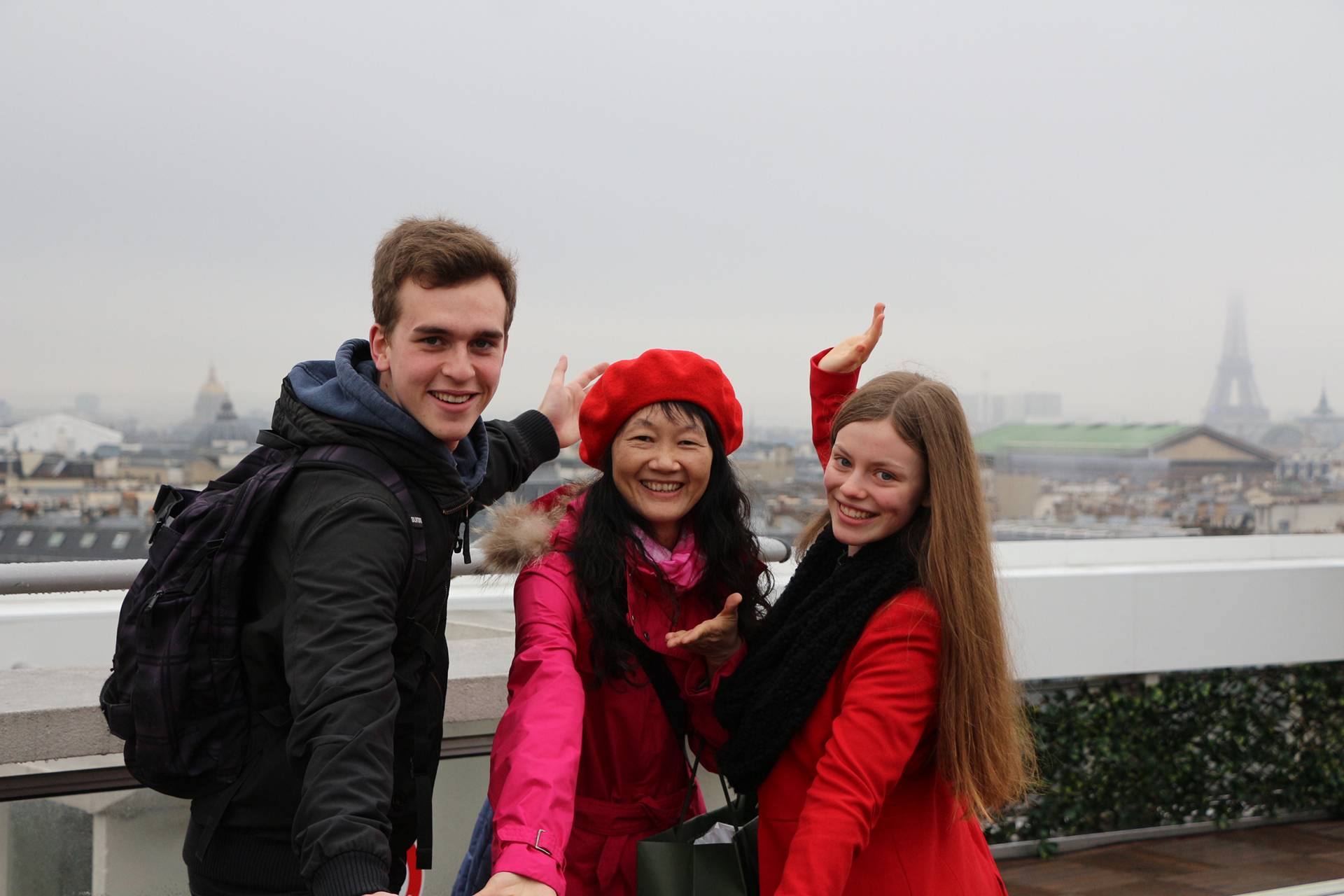 You can already guess what the next thing was we visited… the Opera of course! The building seats less than 2,200 people, yet it is one of the largest theater buildings in the world in terms of surface area. The facade is decorated with pink marble columns, friezes, statues and large gilded statues. On the inside it's even more spectacular!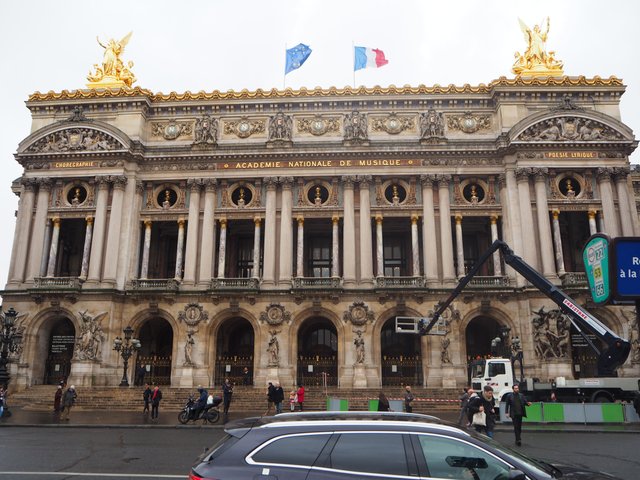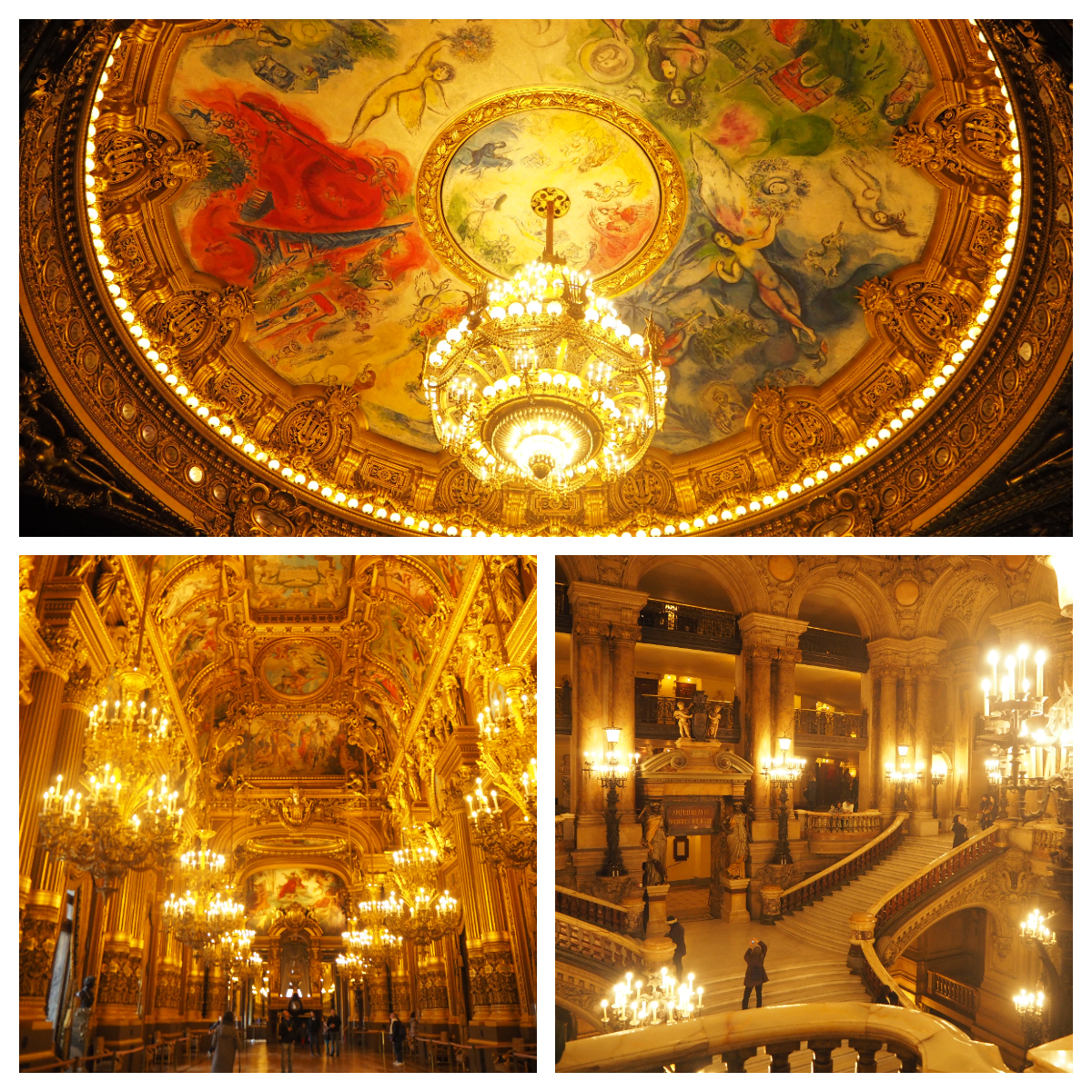 At the end of day one we went to tour Montparnasse. It's the only skyscraper in the city which gives a nice 360 degrees view of Paris.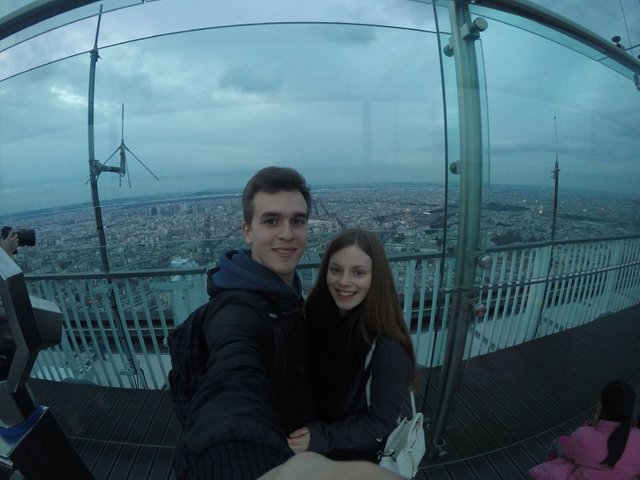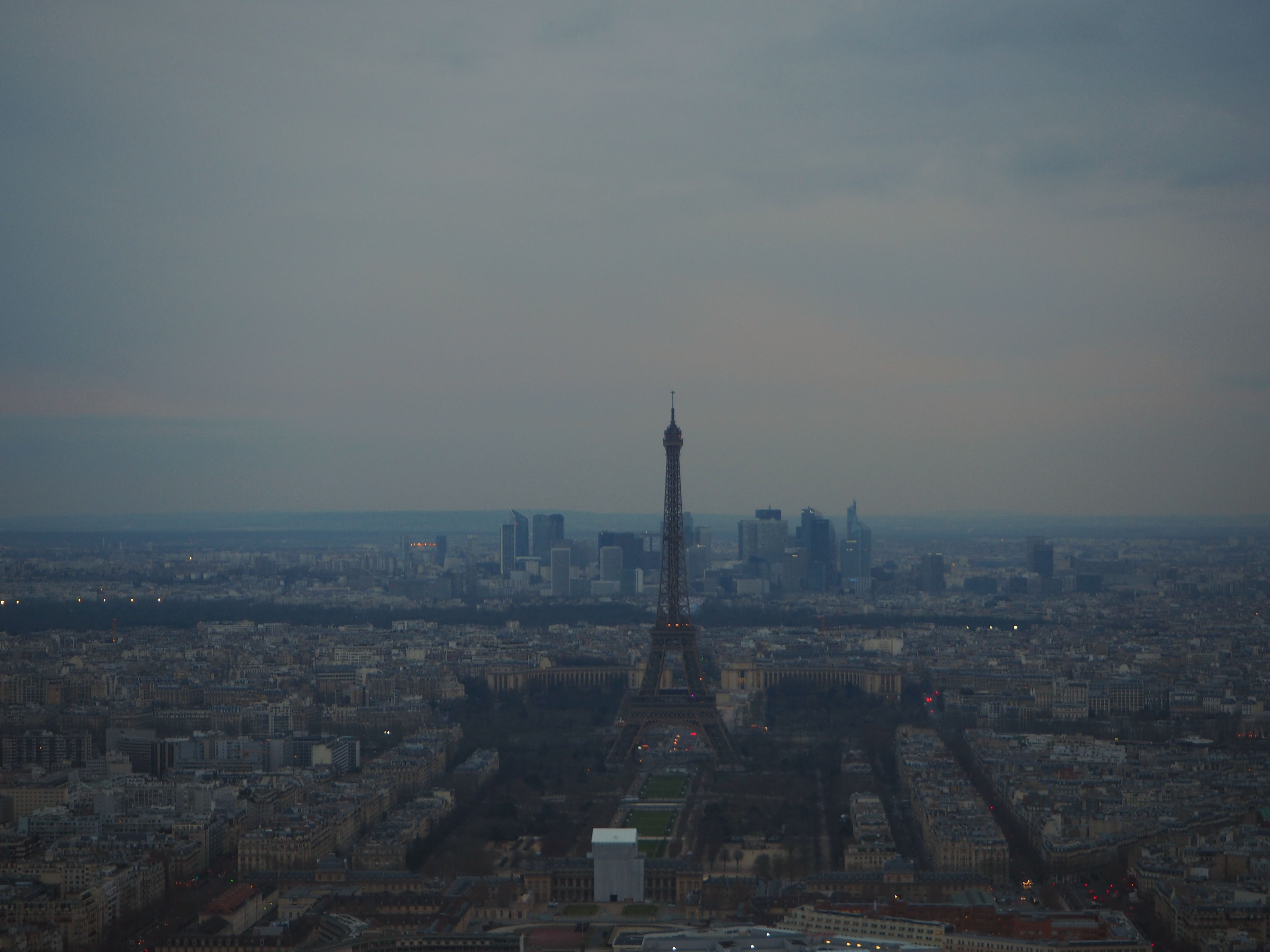 thanks for reading, I Hope you liked it and can't wait to read more...