Cappadocia (Kapadokya)
Türkiyede yerleşen Kapadokya (Kappadokia) 60 milyon yıl önce Erciyes, Hasandağı ve Güllüdağ'ın püskürttüğü lav ve küllerin oluşturduğu yumuşak tabakaların milyonlarca yıl boyunca yağmur ve rüzgar tarafından aşındırılmasıyla ortaya çıkan bölge.Turistleri kendisine hayran bırakan bu yerleri görmek hiç de fena olmaz.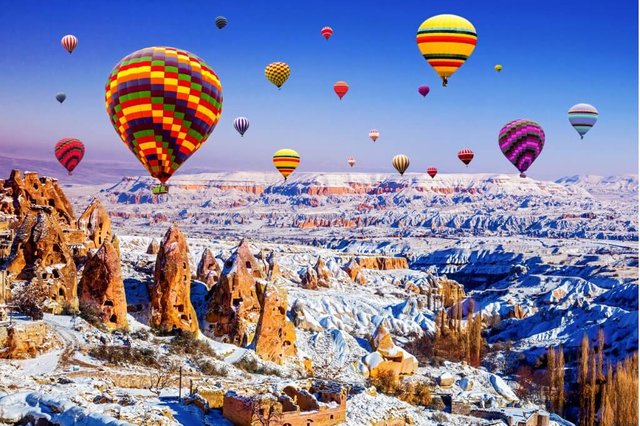 Cappadocia is a historical region in Central Anatolia, largely in the Nevşehir, Kayseri, Kırşehir, Aksaray, and Niğde Provinces in Turkey.The area is a popular tourist destination,as it has many areas with unique geological, historic,and cultural features.
Hot-air ballooning is very popular in Cappadocia and is available in Goreme. Trekking is enjoyed in Ihlara Valley, Monastery Valley (Guzelyurt), Urgup and Goreme.