Clearing your scuba mask when your under the ocean!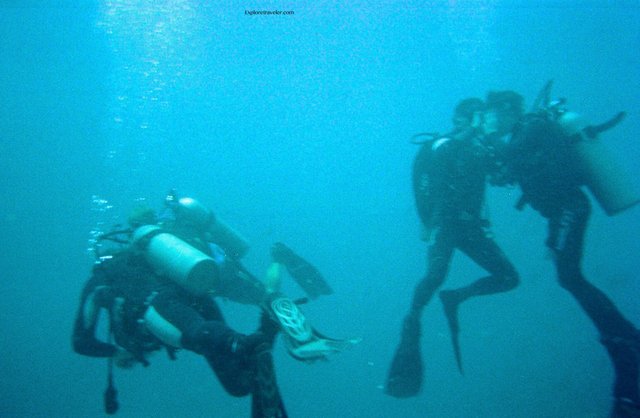 You are in open water and your mask has water, what to do?
Deep under water and all of a sudden you're unable to see.
You are struggling to clear this water out of your mask right? 
First don't panic. 
Hold the top of the mask frame firmly against your forehead, 
and look up to keep the water out of your nose.
Take a deep breath from the regulator and slowly blow out the water.
Easy as that, enjoy your dive.  Oh ya!
Into the water with @elijahgentry