Hanging around the Westgate Casino (Las Vegas NV)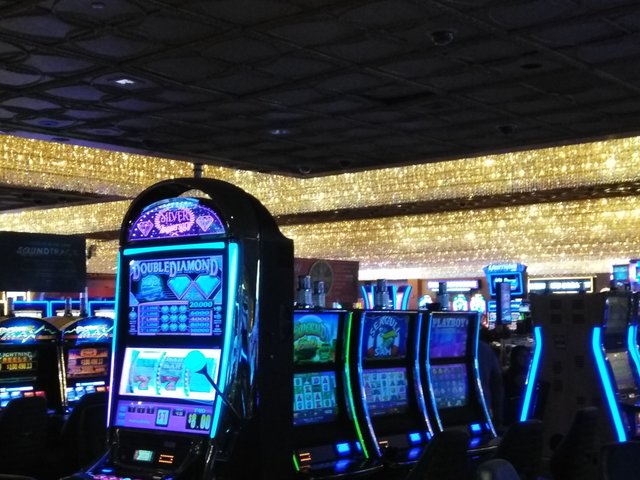 Sight seeing rather than gambling with my beautiful better half @rachinata and I walked though the entrance of the world famous Westgate Casino: home of Evlis Presley. Or at least his memories. Going into the parking entrance you'll notice what once was the Elvis attraction shop. For some reason the paintings were up but the store was nowhere to be found.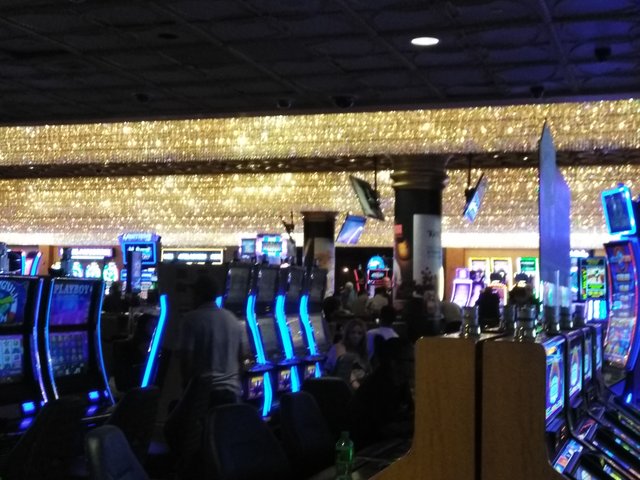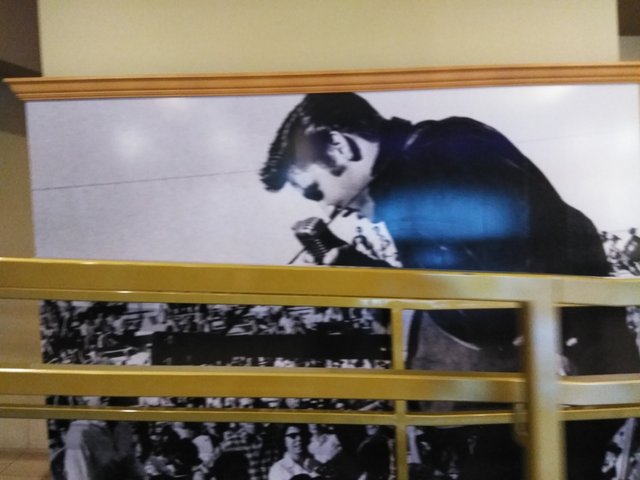 A few years back when I had a roommate in the Suite that was literally a walk a way, he happened to work at the Elvis shop. Think he mentioned something about it shutting down too. There is also something about walking down that hallway that leads you to the casino. Or seeing the high rises that aren't associated with gambling. Brings a surreal vibe to the visit. Very awesome to walk through. This landmark is a must see visiting Las Vegas NV.
Okay so there is the parking garage then after coming downstairs (or elevator) you'll see the side door that leads to a hallway that leads to the casino. In the hallway are restraunts, shops, restooms and a little bit of history on the establishment. Oh, then right before the end to the casino entrance there are some hotel elevators.
Elegant Chandler lights hang all over the celling as you can see. I think that is an appropriate touch for preserving the classic feel. The Westgate will stand strong for a while. I'm happy to take breaks in places like this from time to time. The surreal vibe is humbling to experience.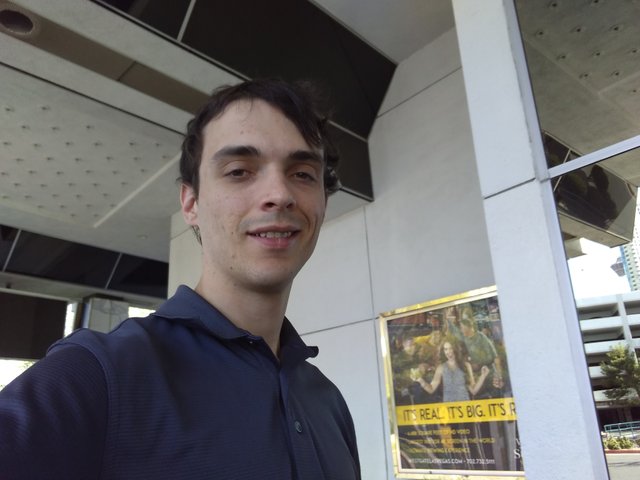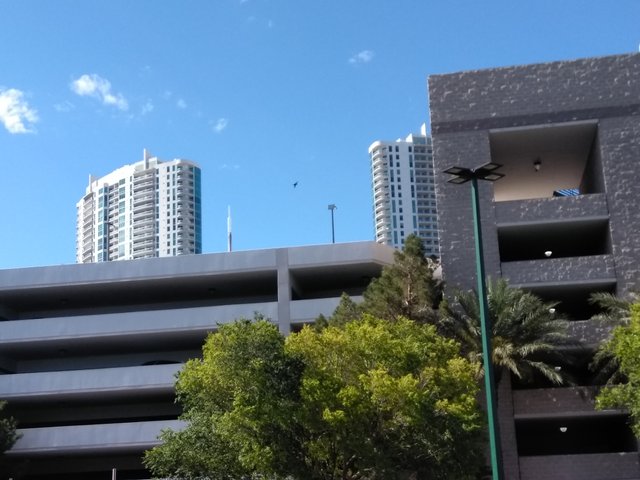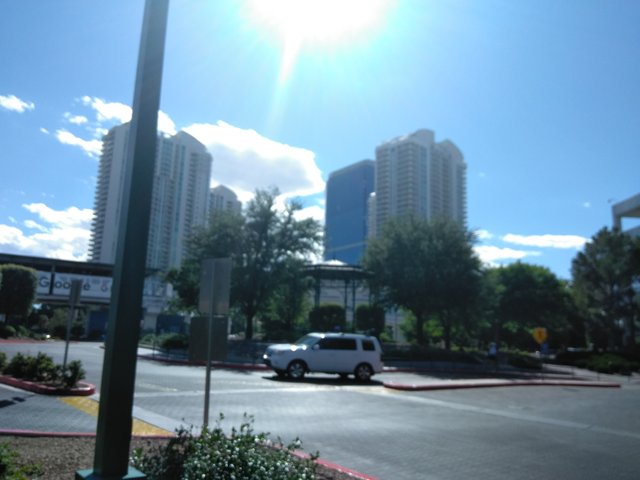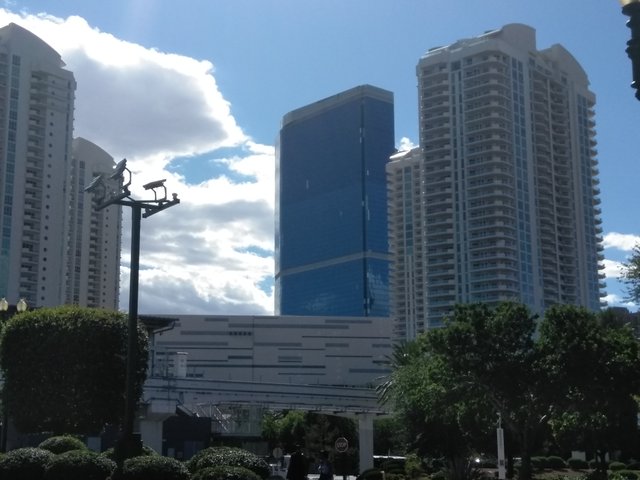 Ahh a breath of fresh air. One of the only parts of town you can find that here. Sightseeing here is very heartwarming. Especially when you with the ones you love. This place is welcoming to the max. During my time as a student in Crescent School of Gaming (yes folks I know how to deal table games) I've visited this place frequently. Even afterwards when living in the Suites.
Thanks for peeping into my blog. For those new to @elderson make sure to follow me if you like listening to upcoming hip-hop. Also tag your music in the #boombox for a free Resteem from @orbitdrop @vandalizmrecordz "Free Resteem Profiles" See ya on the flip side. Got to go gather more amazing content for everyone!