The Mountains are Calling Me!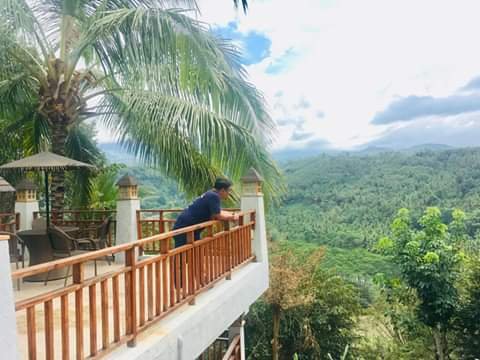 Last January of this year, me and my friends were able to go to a mountain resort situated in Sitio Maupot, Magpet, North Cotabato, Philippines. It is an escapade that we planned abruptly after the end of the year to celebrate friendship and happiness among our circle.
We arrived in Kidapawan City at around 12.45 pm before going to our destination. We had our late lunch then afterward went to a motorcycle terminal where we would ride for another 30 minutes. It is chilly at that moment after a sudden fall of rain which eventually stopped in a while. I have been riding motorcycles since it is part of my job going to far-flung areas to render health services. So this ride will just be easy for me. The pavement going there is concrete so there is no reason to be nervous and we trusted our driver in delivering us safely to our destination.
At around pass 2:00 pm, we arrived at the mountain resort. We were so excited, seeing the landscapes that surround it. We had a good view of Mt. Apo, the highest mountain in the Philippines. The scenery was astounding. You can see a river flowing along the treelines and from afar, you can see a plantation of coconut trees. The air was cold as expected so we decided to just take some pictures first and appreciate the beauty of the place. The resort has an infinity pool which faces the green scenery. There is also a trail where you can have a walk before going to their restaurant. A landscaped garden can also be found not from afar, where you can have some selfies for you to upload on Facebook and Instagram, quite an envy for all the followers that you have.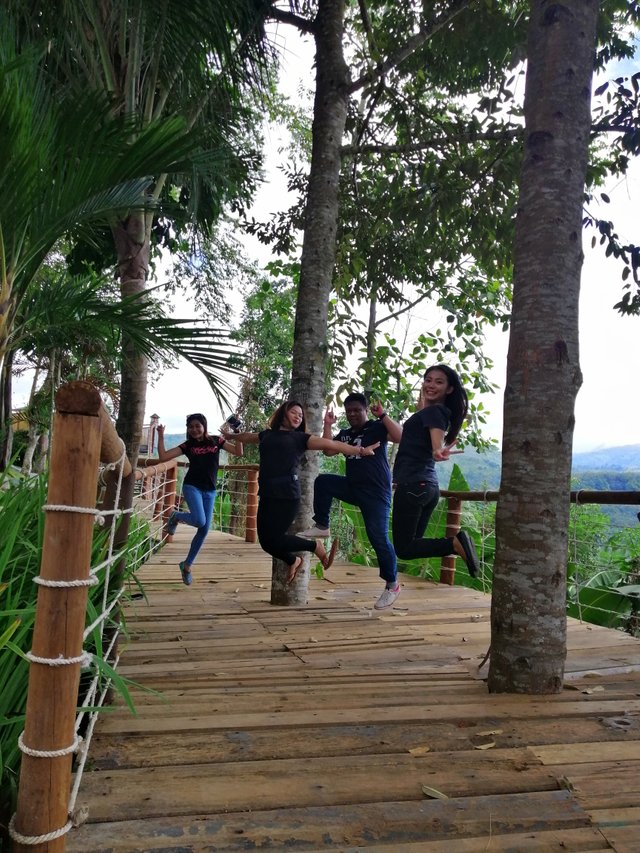 By nightfall, we decided to have dinner at their resto place. We ordered some pork belly and seafood dishes to satisfy our hunger. Their dishes are great and we really enjoyed eating. After, we decided to go to the pool area and have some share of booze before going to night swimming. The cold air got intense so a small amount of alcohol might help us endure it. We have a great talk, reminiscing past moments we had of the past year. We were colleagues in the health service and were assigned from the different areas of Sultan Kudarat Province.
After an hour, we now went to the pool and have some dipping. Believe me, the water is freezing cold even after the effects of drinking. Being fat has somehow help me over it, unlike my companions who decided to go to the jacuzzi. The jacuzzi, on the other hand, was warmer and quite refreshing to dip. We went on for a couple of hours, continuing our chat. We decided to hit the bed at around 11:00 pm and hoped to be early for the following day.
The following day was truly remarkable. We had a good night sleep. Unfortunately, we were not able to witness the view of Mt. Apo since it was foggy that morning. We had our buffet breakfast at the restaurant consisted of fried delicacies and some fried rice. After eating, we have another splashing at the pool to conclude our stay there.
That was our first trip as a group for the year and we were looking forward to doing our next adventures together. The place is truly recommendable for you to spend your summer getaway. We truly enjoyed it.