VIETNAM #1: HANOI + aftermovie!
A year ago (december 2016) I travelled to Vietnam for three weeks, together with a good friend of mine, Lars. In these VIETNAM series you can read about our adventures!

VIETNAM #1: Hanoi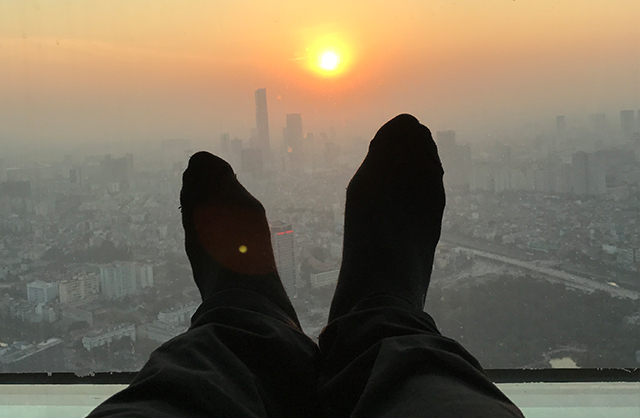 Sunset from the Lotte Tower
We first took an 8-hour flight from Amsterdam to Hong Kong (little s/o to all #cn people here 🙋‍♂️ 🇨🇳). Unfortunately, our flight was slightly delayed so we needed to run a little bit to get to the gate for the connecting flight to Hanoi. So my first stay in China was very short but hey, it counts :)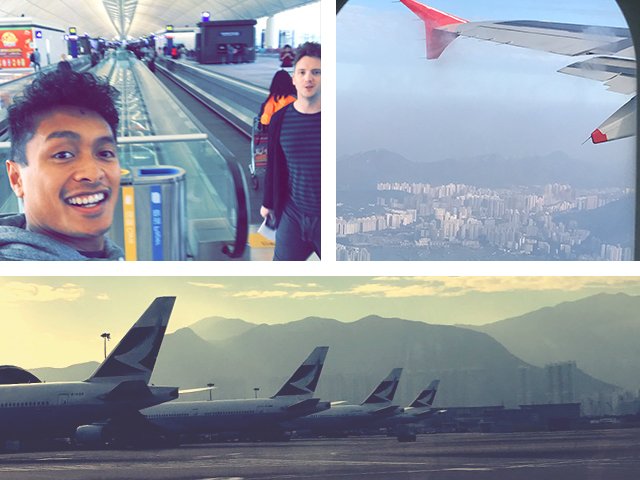 I remember being very tired upon arrival at the hotel - I calculated that we were exactly 24 hours on the way, from door-to-door. Our hotel was in the center the old city centre, near a street where everyone eats street food on small stools. Every evening these streets were filled with students and tourists until exactly 23:59 - after that everyone closed up their shops/courts because the police had a strict zero-tolerance policy.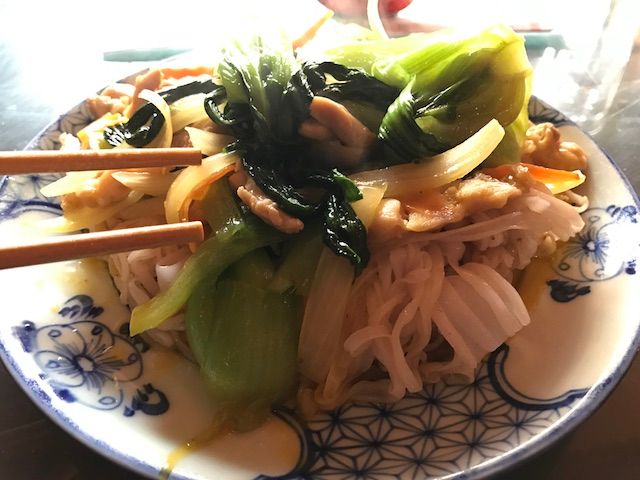 I actually first heard of Hanoi back in '96 when I was little; we had a very old computer with MS-DOS, and on it was a QBASIC game called Towers of Hanoi - I spent quite some hours playing these little game, maybe that's why I'm such a #geek #retro #omg #oldAF
We walked around and visited some sight-seeings such as the Ho Chi Minh Mausoleum, War Museum, various Royal buildings, which were all beautiful #amazing #suchwow #manycliche. So I could post some pictures of the buildings we visited, but you can find better photos on the internet, so here's a photo of a woman selling flowers on a bicycle on the street. I found the contrast beautiful/traditional/peaceful vs dirty/modern/always-busy pretty typical.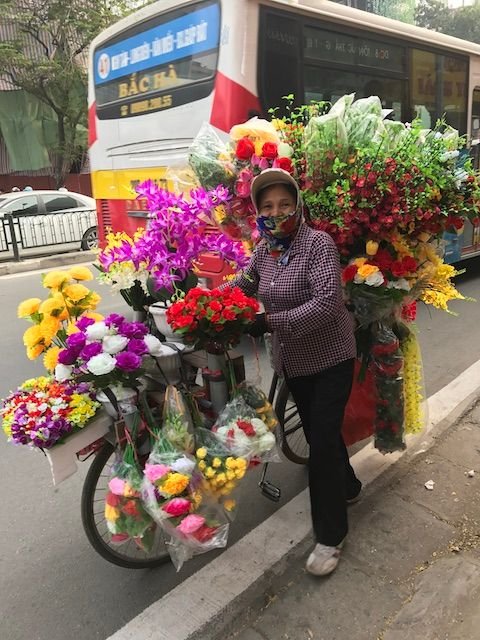 It was around 15:00 when we found ourselves being a bit over-culturized and decided to do something fun: we took a taxi to the LOTTE Center and went all the way up to the 65th floor (253m, 830ft) to the LOTTE Observation Deck for a stunning view of the city during sunset: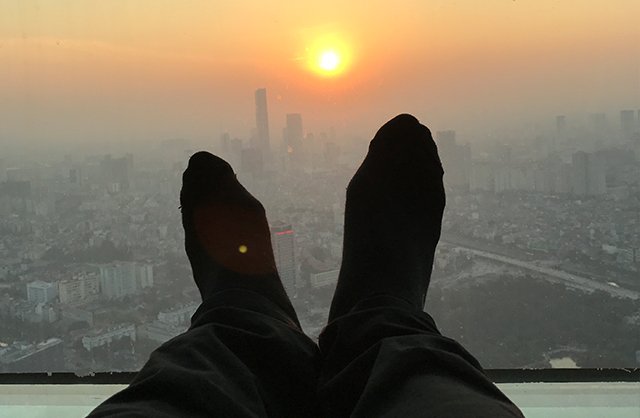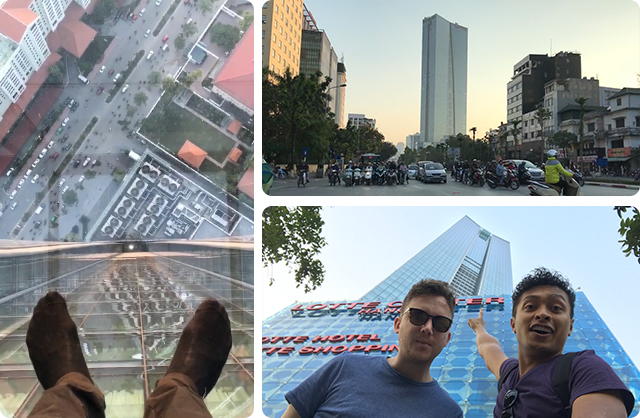 But honestly, the view is better after sunset, don't you agree too?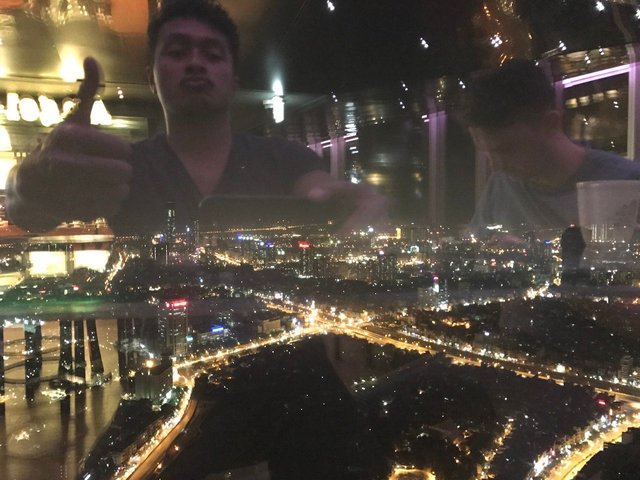 #towerofhanoi #punintended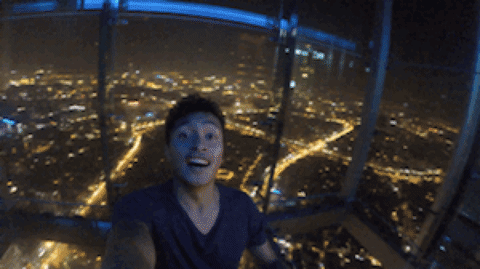 while editing this post, I found out that making your own GIF really kicks ass #braceyourselves #incomingselfmadeGIFs
Hanoi also houses a Temple of Literature a.k.a the Temple of Confucius. It's an oasis of relative quietness, right in the midst of the crowded, all-the-time-honking modern society. Students of the Imperial University also have their official graduation photo taken here.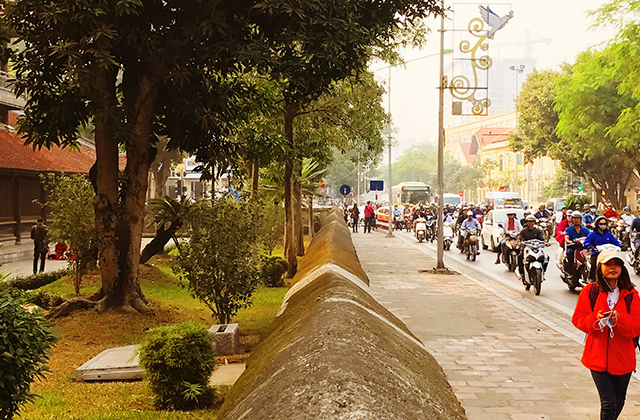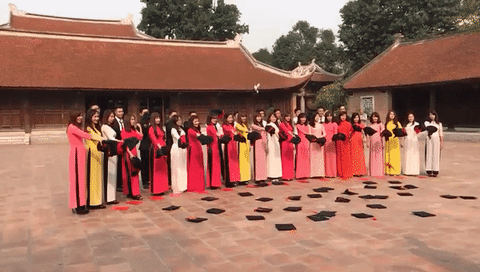 Fun fact: small mirrors were hanging on the outside walls of the complex. At first I didn't realise what it's function was, until I found a pluck of hair on the ground :)

The night before leaving for a 3 days/2 night stay in Ha Long Bay, I took some night photos of Hanoi's after-night-market-life with my iPhone. Quite good I might add - the app is called Camera+ and you have better control over various settings such as shutter time (1/8000 - 30s) and ISO (0.01 - 1600) and many more #iphonephotography #ftw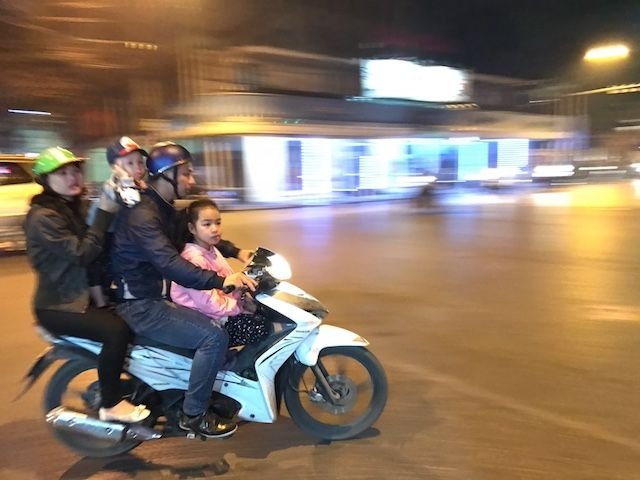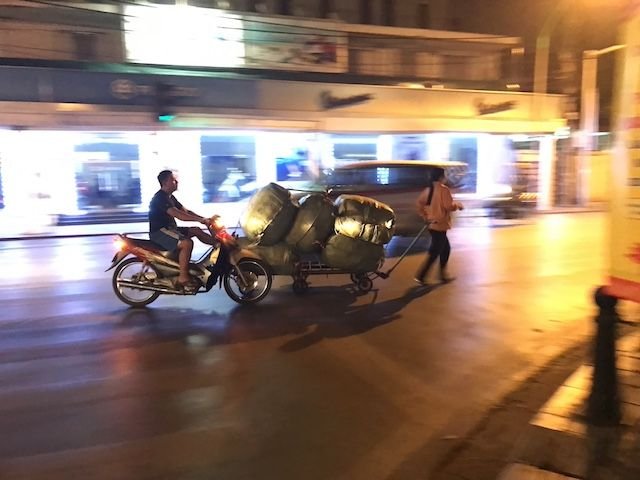 This woman even goes against traffic while her husband(?) helps pushing by motorcycle...
Thank you for reading!
Feel free to vote or even leave a comment below! And check out my other posts on @dominggus 🙋‍♂️
Next stop: Ha Long Bay!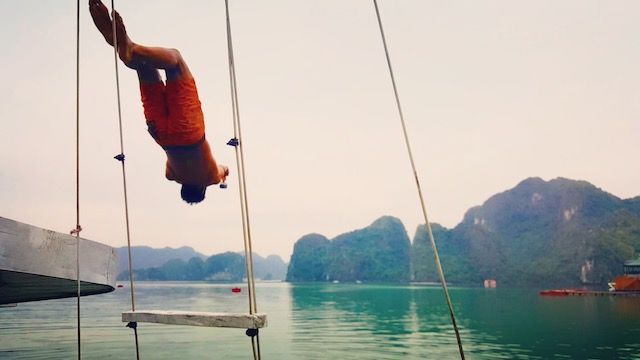 yep that's me, holding my GoPro while doing a backflip off the roof of a boat, jumping into Ha Long Bay 😎