My first trip to Jamaica and it was ultimate greatness!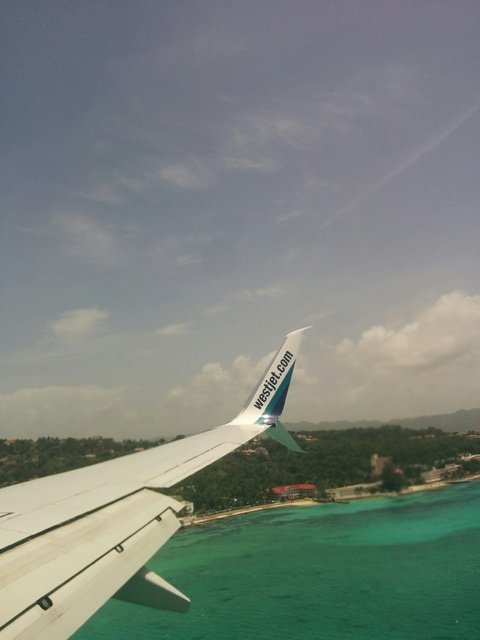 Hey there, my name is Darrell and I just recently came back from a trip to Jamaica and I had such an incredible time there as the people were so genuine, kind & loving.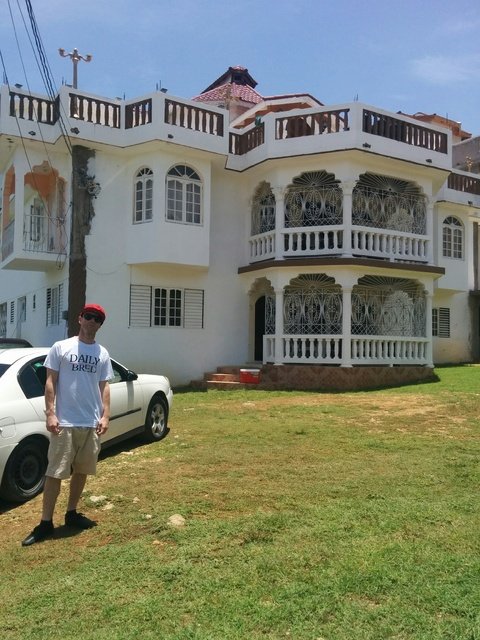 I left my home country of Canada and I knew I was going to be taken care of once I landed down in Sangster Airport in Montego Bay, knowing that I wasn't going to be staying in a resort but a house in Montego Bay.
I knew someone was going to pick me up from the airport but I had to idea who this might be. I trusted my co-worker who I've known a long time and he has always offered or told me "if you ever want to go to Jamaica, I'll take care of you down there".
So as I left the airport I can just start feeling the vibrant vibes from the people. I can feel the energy from the Jamaican people that something is really special about this place.
I met a new friend on the airplane and he's a cool guy.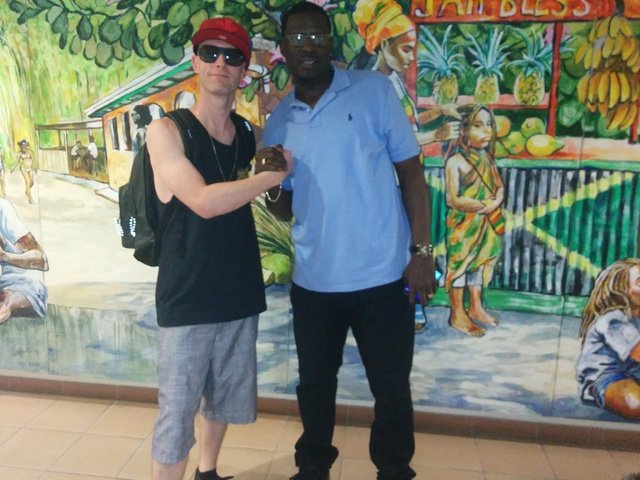 This was the house I was staying at in Montego Bay, just sipping on a cold Red Stripe original Jamaican beer.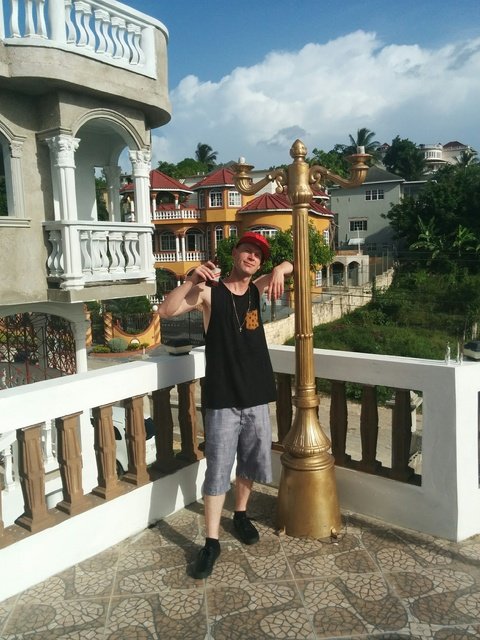 As you can see here I'm just so happy, being somewhere foreign and loving life.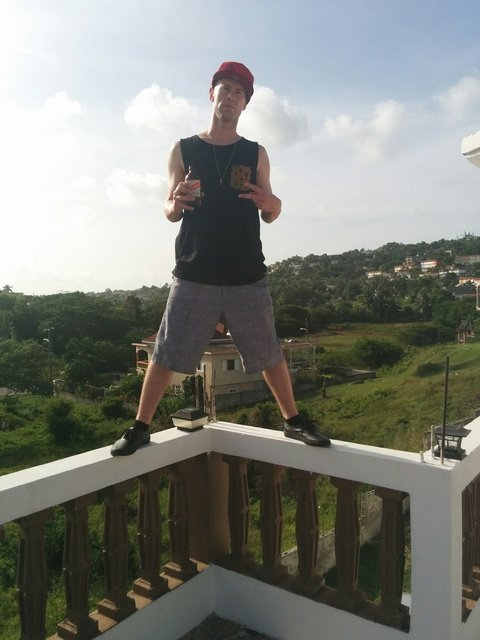 This was downtown Montego Bay, this city is the second largest city in Jamaica, right after Kingston. Since I'm not staying at a resort, I trusted my co-worker for his friends to take care of me.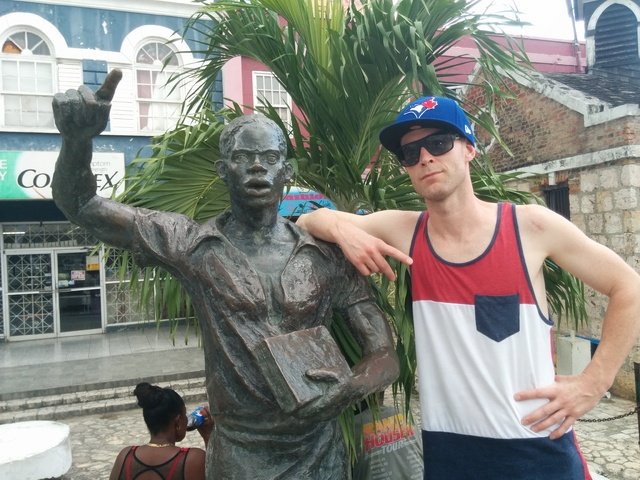 This is a town outside of Montego Bay called Somerton. It's in the country side and it was a cool place.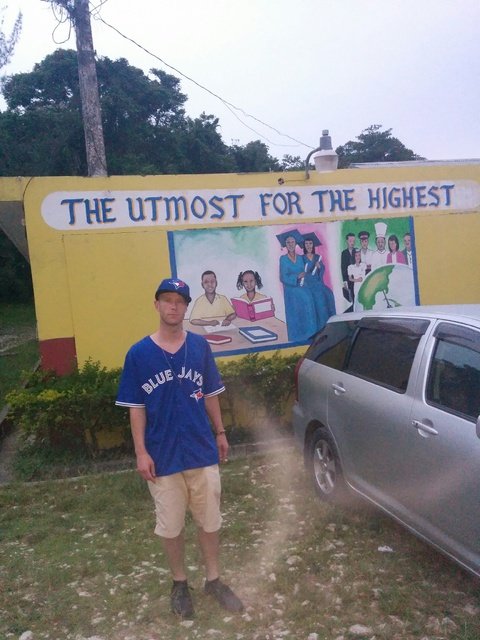 These guys took care of me for the whole two weeks, well mostly the guy right next to me. I look at that guy as an uncle now, and his name is Dolphin or Uncle Dolphin.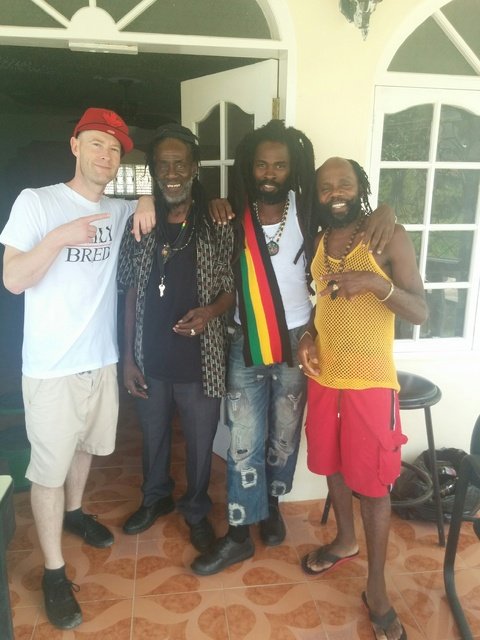 As you can see here I was getting "The Utmost For The Highest" which Jamaican's live by that saying.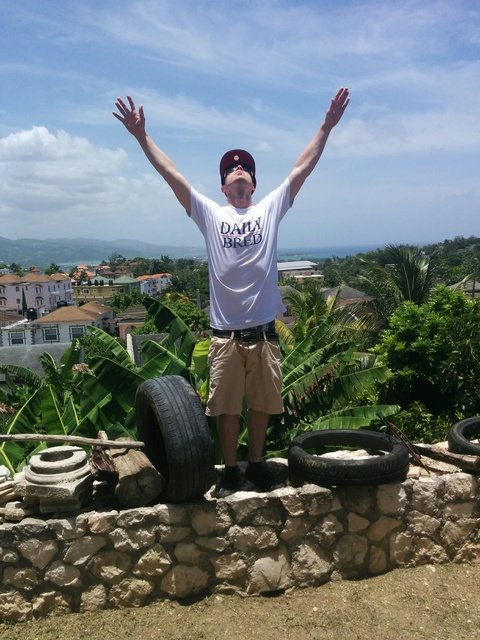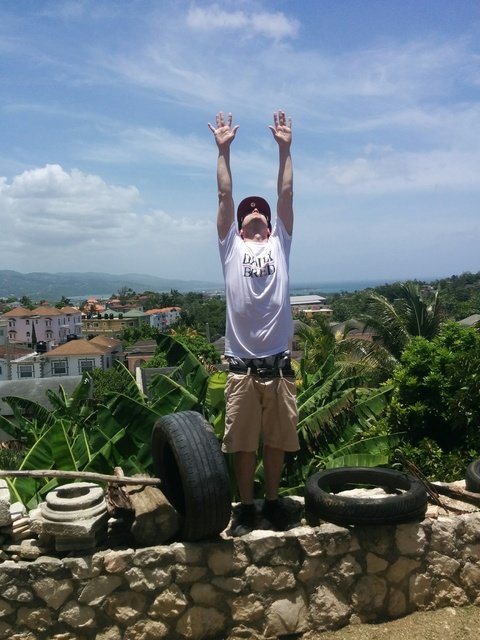 This was a great night just relaxing by the ocean smoking ganja, and drinking some Canadian Crown Royal while the police were driving up and down the strip lol.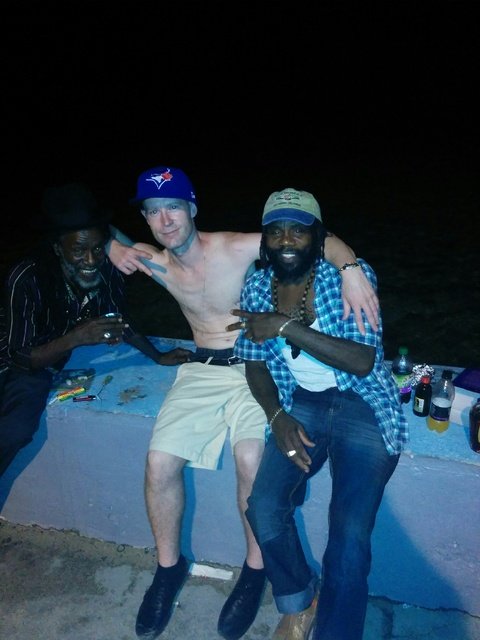 This was when we were going up the mountains in Springfield and it was just so hot, and this nice cold beverage made everything that much better.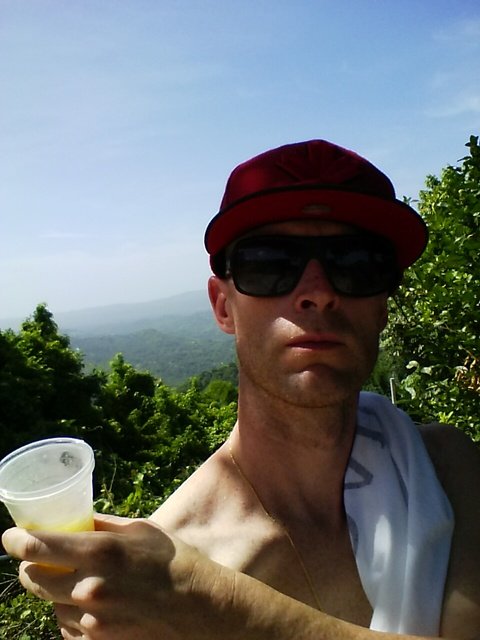 I was just enjoying myself in Jamaica with no friends, family, or girlfriend. I really felt that this was a spirtial journey and I really got to see so many different places of towns and parishes. I was in about 8 parishes out of 14 in Jamaica. The different places I got to see, the regular tourist will never see that. I'm not bragging or anything but my cousin told me he was in Jamaica 5 times(resort) and he still didn't see as much as me, so I'm humble about that.
This was at Rick's Cafe in Negril, Negril is the place to be with the whitest sands and clearest waters.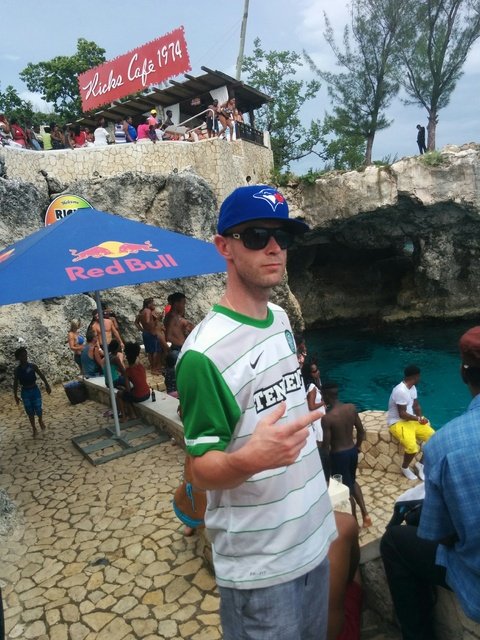 Walking down the beach in Negril smoking a fatty. As you can tell by now I was representing Canada everywhere I pretty much went lol, but Jamaican's love Canadian's.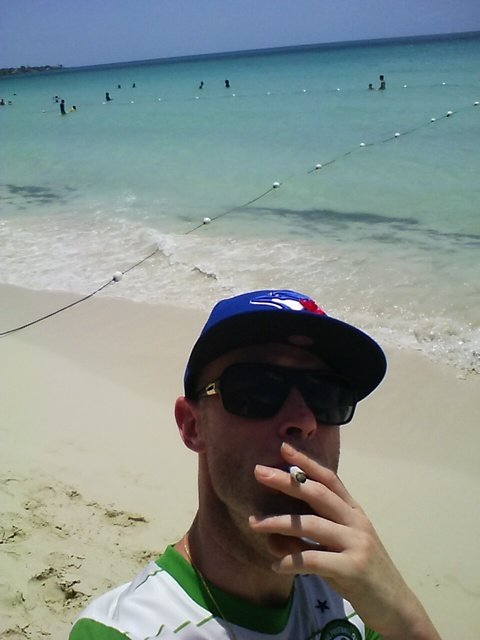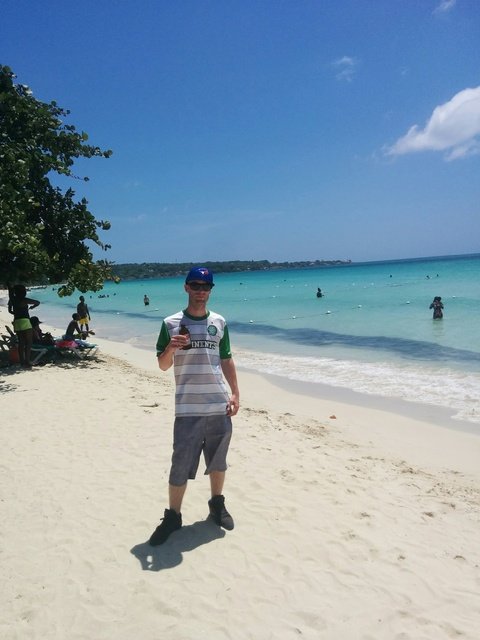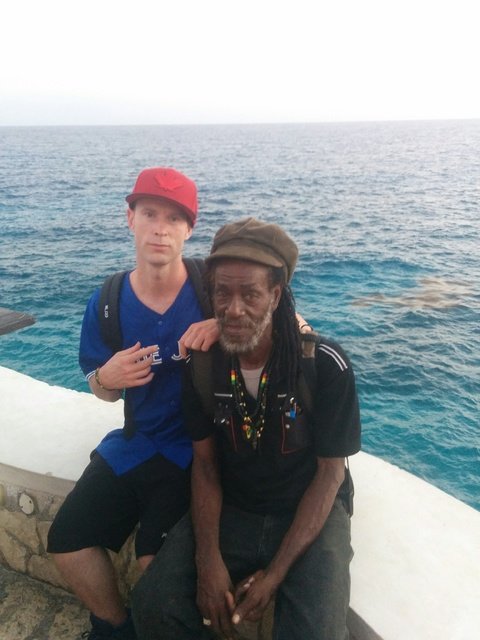 I jumped off this cliff 2 times. It is about 35-40 feet and it seems actually quite deeper looking down from it because of the clear water.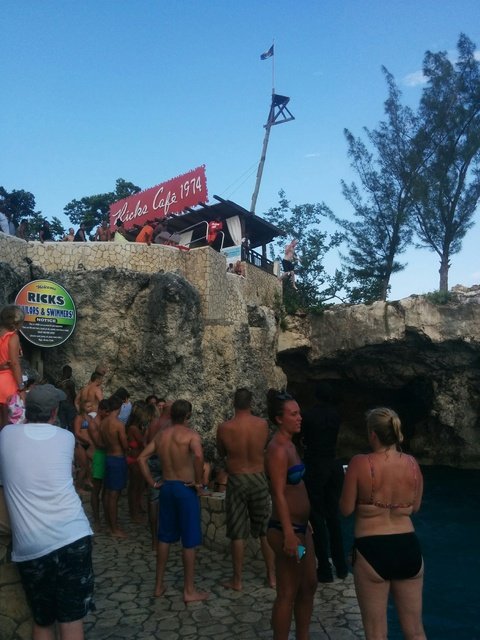 I did 3 front flips off this boat, this is still near Rick's Cafe with the beautiful salt water and big waves.

The thing is not anywhere as a tourist you can walk around Jamaica. You have to be with the right people or person, and usually if you are with a rasta, then you won't have much of a problem. I had to usually walk within distance of him so people won't come up to me or something lol.
I was in Kingston and I really have to say it is hot and I mean extremely hot. I didn't like it too much there as I felt weird vibes in the air, maybe like death or something. I was in the city for a couple hours and I got to drive aound a couple places there. Was outside the Bob Marley Musuem so that was kind of cool.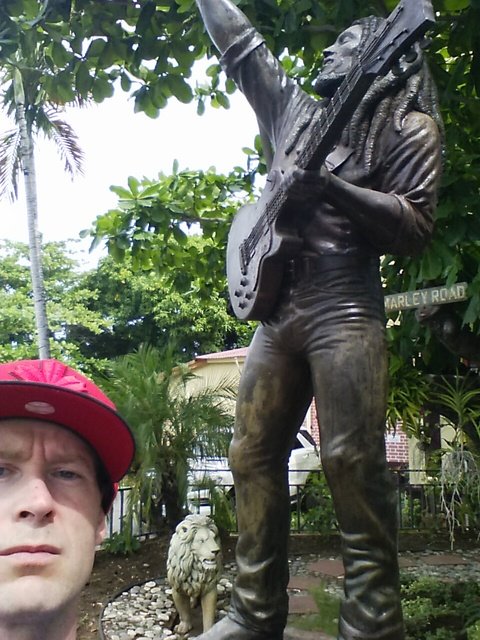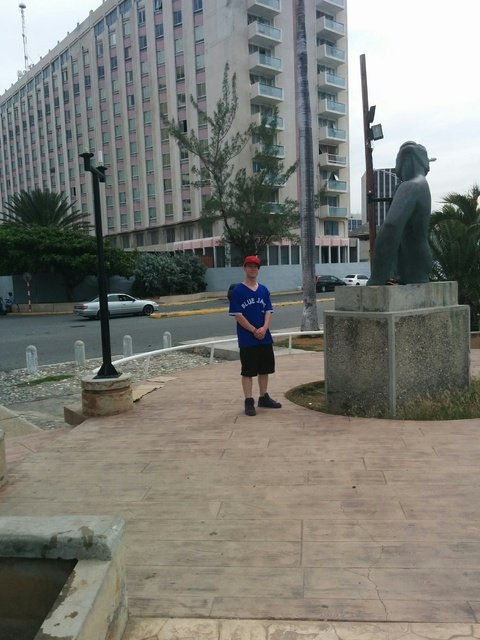 Well I hope you enjoyed my photos and Jamaica is really a cool place to check out. You can literally hear music from every corner and the people are very kind down there, but don't go walking by yourself unless you really know someone. I have a million pictures to post but unfortunately I can't upload them all lol. Anyways hope you enjoyed and until next time Jamaica, 1love!!!